The only thing we love more than great rum is great rum than you can get for an amazing price. Everything on this list costs less than £40. Lovely.
Rum is finally getting the attention and love it deserves and that makes us very happy indeed. The diverse and historical category truly has something for everyone, whatever your taste. But one thing that unites us all is that we love a good bargain. In this selection of budget-friendly bottles, you'll find rums of all styles: ones that you can sip neat or use to mix up a storm. There are classics and expressions that connoisseurs love as well as rums that are perfect introductions to this delightful drink. So, what are you waiting for? There's delicious rum to be had!
Behold: the best rums under £40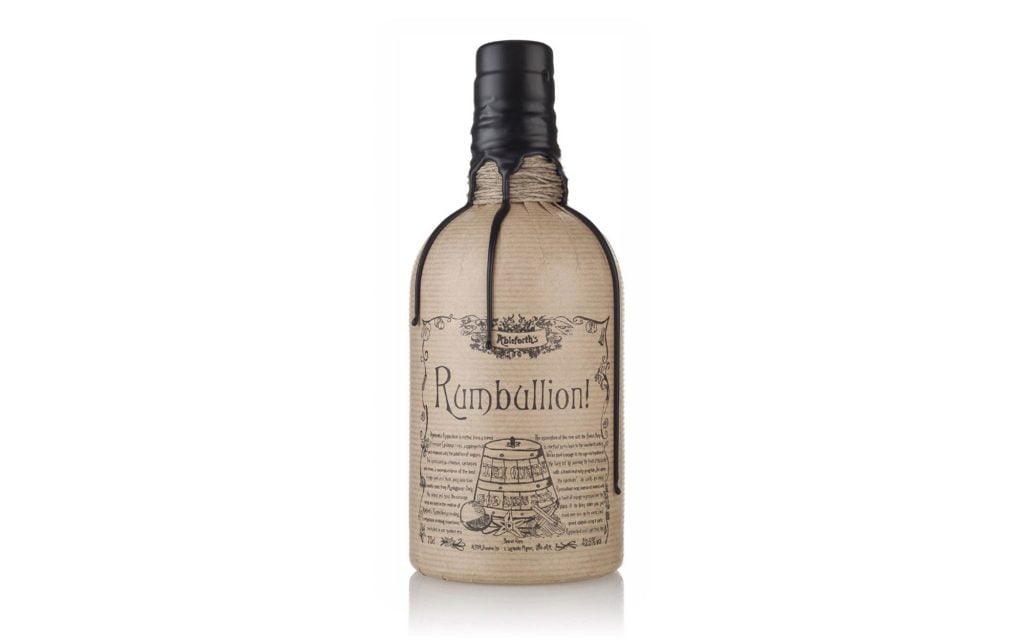 One of the finest cockle-warming spiced rums you'll ever have the pleasure of imbibing, the award-winning Rumbullion! is the ideal festive treat. It's produced using Caribbean rum, Madagascan vanilla and orange peel as well as cloves, cinnamon and a touch of cardamom so you can be sure it's packed full of flavour. Rumbullion! mixes brilliantly, but if you like your rum neat it's more than capable of standing up on its own.
What does it taste like?. 
Intense, sweet vanilla, flamed orange zest, cardamom, old-fashioned cola, manuka honey, molasses, candy floss, toffee apples, crème brûlée and a fabulous mix of thick cut bitter orange marmalade and tingling, zinging spices from cloves and cinnamon.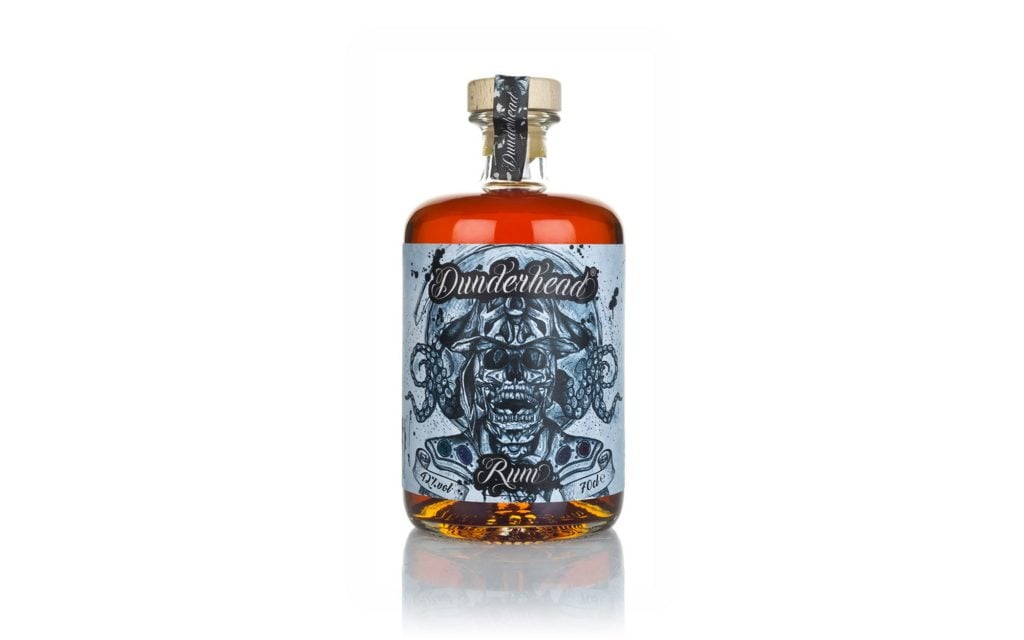 Dunder is the leftovers in the pot after distillation which is added to fermentation vats. It's full of bacteria and wild yeasts, and creates big funky high ester flavours that rum fans love.  This dark blended rum uses that signature production process to full effect, combining high ester Jamaican pot still spirit with other rums from around the Caribbean to create a full-bodied, fruity drink that's terrific in a wide variety of cocktails, but especially the Mai Tai.
What does it taste like?
Brown sugar, banana, orange zest, honey, toffee, cassia, molasses, poached fruit flambé and some grassy funk.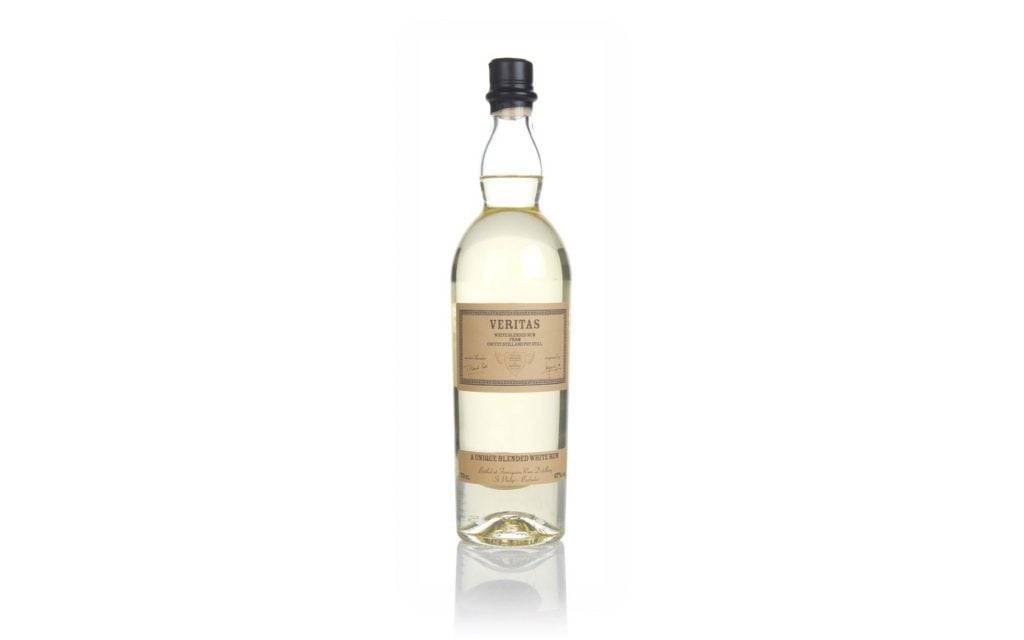 If you want a versatile, tasty white rum then there's plenty of classic names you could go for, but we think there's a lot to be said about Veritas. It's a collaboration between Foursquare distillery of Barbados and Hampden in Jamaica, and then bottled by Italian spirits distributor Velier, so plenty of expertise has gone into creating this expression, which is a better sipper than many bottles in its price range and makes a sublime Daiquiri.
What does it taste like?
Vanilla pod, custard and fresh tropical fruit with some vegetal elements lead. Sticky molasses, banana and a little creamy nuttiness develop.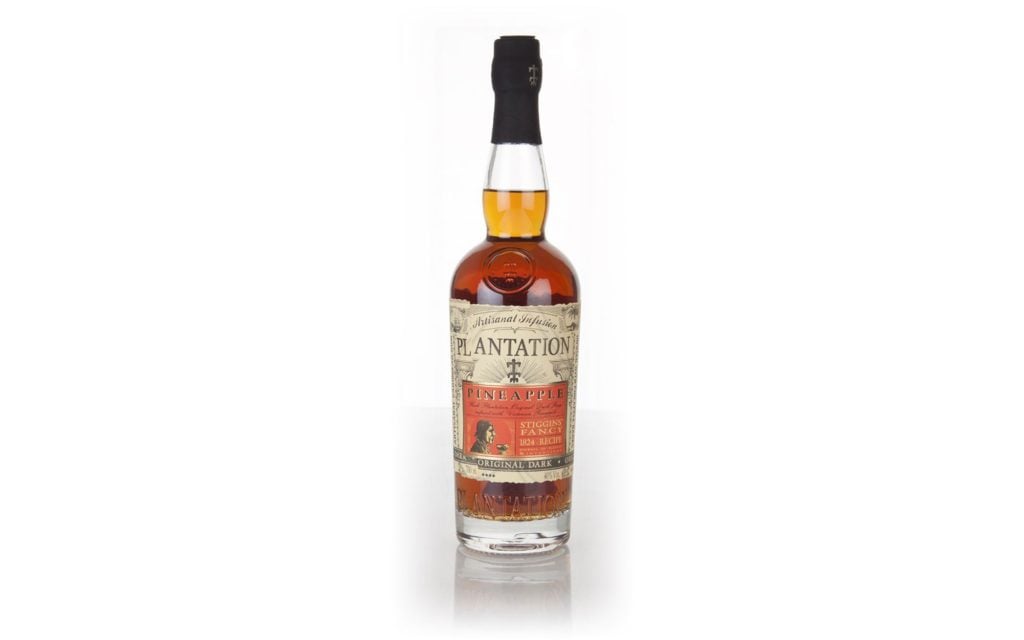 Plantation Pineapple Stiggins' Fancy
Born from a collaboration between Plantation founder Alexandre Gabriel and cocktail historian David Wondrich, Plantation Pineapple Stiggins' Fancy is perfect for those who want a quality flavoured rum. No syrupy, artificial notes here.  It's made by macerating the flesh of actual pineapples in an aged rum, which is then combined with white rum which was distilled with the rind of the same fruit to create an authentic, refined and subtle pineapple profile. Sip it neat, sure, but don't be afraid to experiment with this. It makes a tremendous Rum Old Fashioned. 
What does it taste like?
Honeydew melon, cola cubes, Jamaican ginger cake, spiced molasses tart, crumbly shortbread, cassia spiciness, vanilla, lemon, mango and spearmint.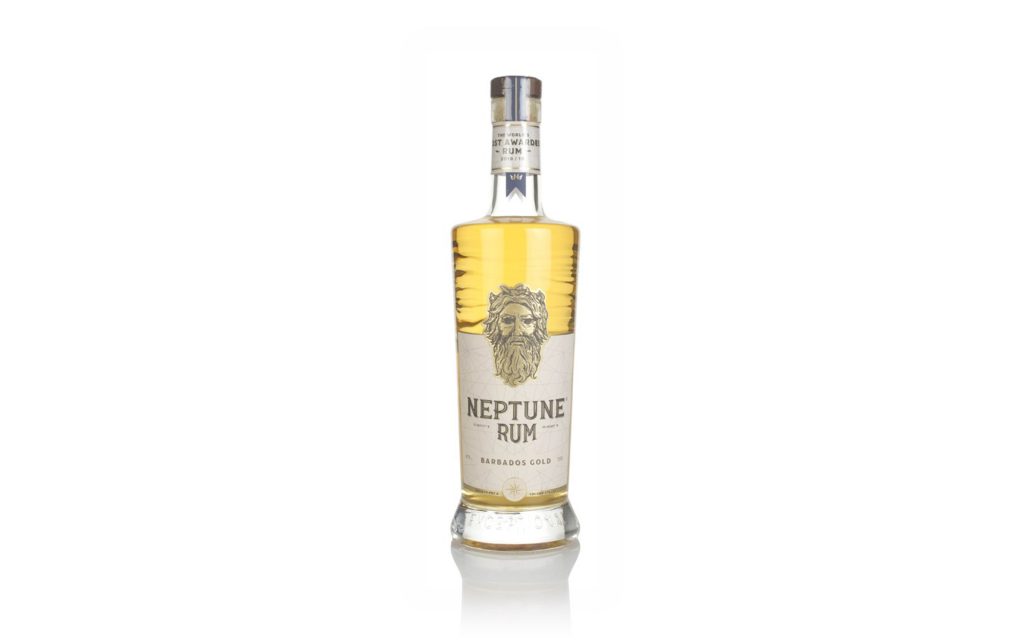 An awards-show darling, Neptune Rum is a beautiful golden pot and column still rum, created from a blend of eight, five and three-year-old rums made from pure sugar cane molasses. It was distilled and matured in ex-bourbon casks at the esteemed Foursquare in Barbados, so you know we're talking about a quality rum here. It's got a terrifically refined and versatile profile that makes a cracking Espresso Martini or Old Fashioned.
What does it taste like?
Maple syrup, fresh apricot, vanilla, nutmeg, warm bourbon oak, sherried peel, ripe peaches,  shredded coconut and green banana.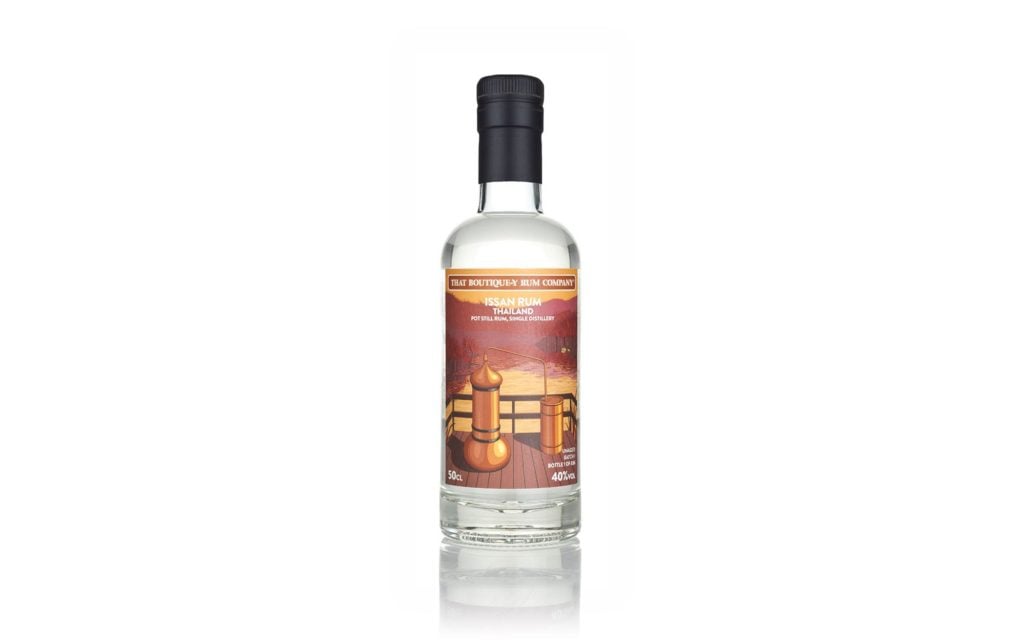 Issan (That Boutique-y Rum Company)
Rhum Agricole is the style that above all else really intrigues spirits enthusiasts thanks to its complex, raw profile. If you're in the market for one, That Boutique-y Rum Company has picked out an absolute corker of a bottling you have to try. Sourced from the Issan distillery in the northeast region of Thailand, who place a big focus on sustainability and community, the spirit is made with the juice from red sugar cane, which is distilled in the copper pot still that you see on the label to create an expression that's fascinating and delicious in equal measure
What does it taste like?
Grassy and herbaceous, with green olive water, damp hay, black fruit, tinned sweetcorn water, sweet vanilla, touches of aromatic vanilla, butterscotch and dark berries.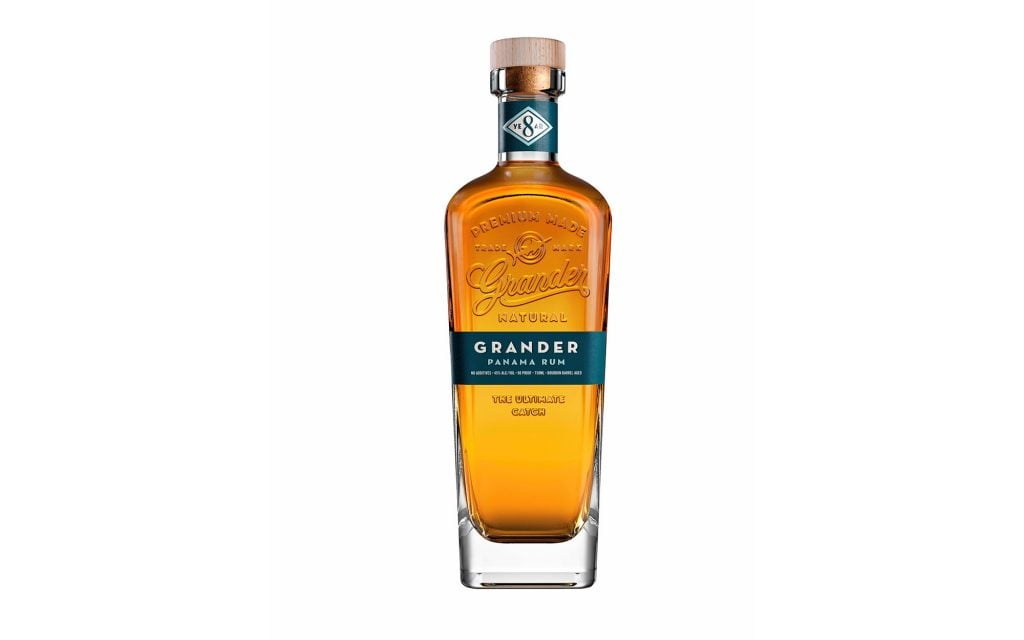 If you're not familiar with the delights of Panamanian rum you're missing out. If you're up for a little exploration, we prescribe Grander 8 Year Old, a lighter, sweet-tasting Spanish style-rum matured in first-fill American white oak ex-bourbon barrels. Try and mix it the way you would whisky and marvel at the results.
What does it taste like?
Sponge cake and earthy vanilla, leading to a subtly floral hint later on. Citrus fruit freshness develops, soon to be joined by a restrained hint of peppery spice.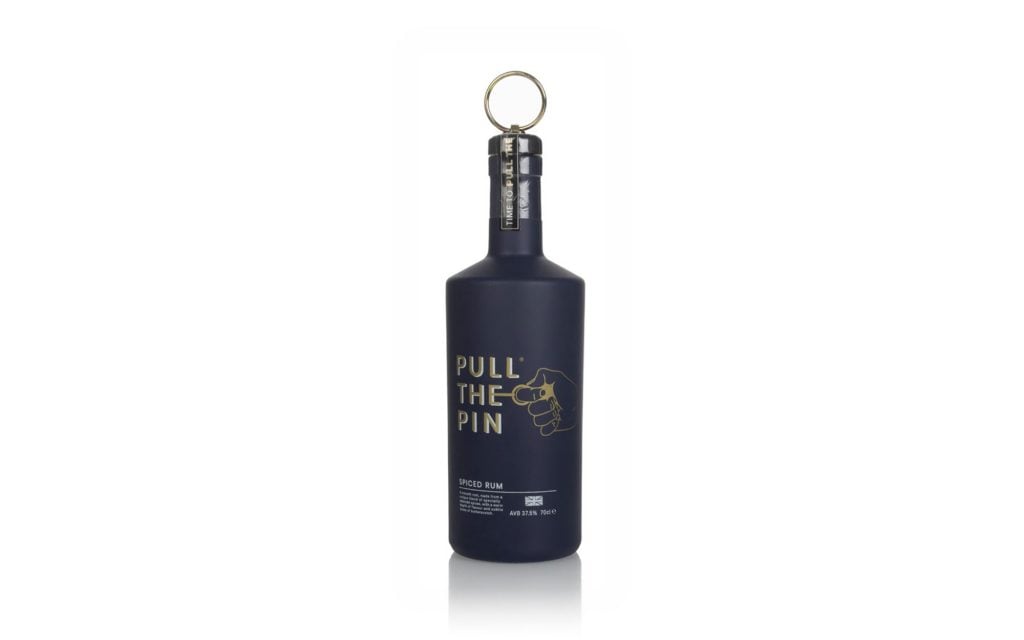 Former Royal Engineer Thomas Foster founded Pull The Pin Spiced Rum after leaving the army in search of a new challenge and we salute his new choice of career! Foster created his own spice blend to infuse the rum with, adding butterscotch and roasted hazelnuts into the mix to complement the warmth and natural sweetness of the spices. Try sipping it over ice with a ribbon of orange peel and crystallised ginger.
What does it taste like?
Silky notes of butterscotch supported by aromatic baking spice, with prominent cinnamon, brown sugar and tobacco.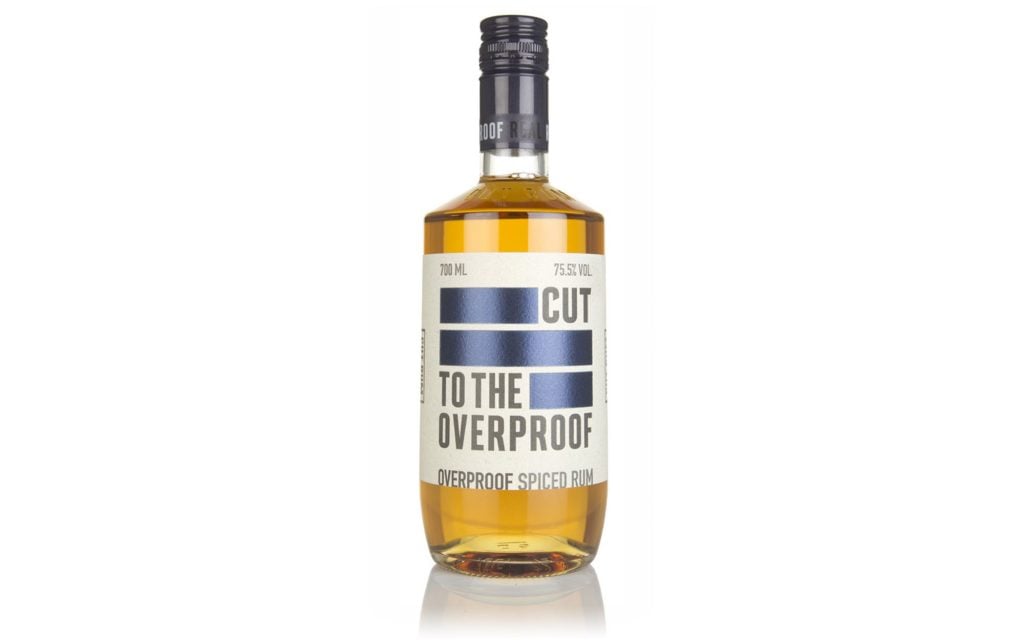 Bottled at a breathtaking 75.5% ABV, this is not a rum for the faint of heart. But don't be fooled, this jacked-up version of Cut Rum's standard spiced rum has plenty of flavour and, even when diluted, stands up mighty well in a number of serves.
What does it taste like?
Heavy vanilla and burnt sugar, with a powerful kick of cardamom.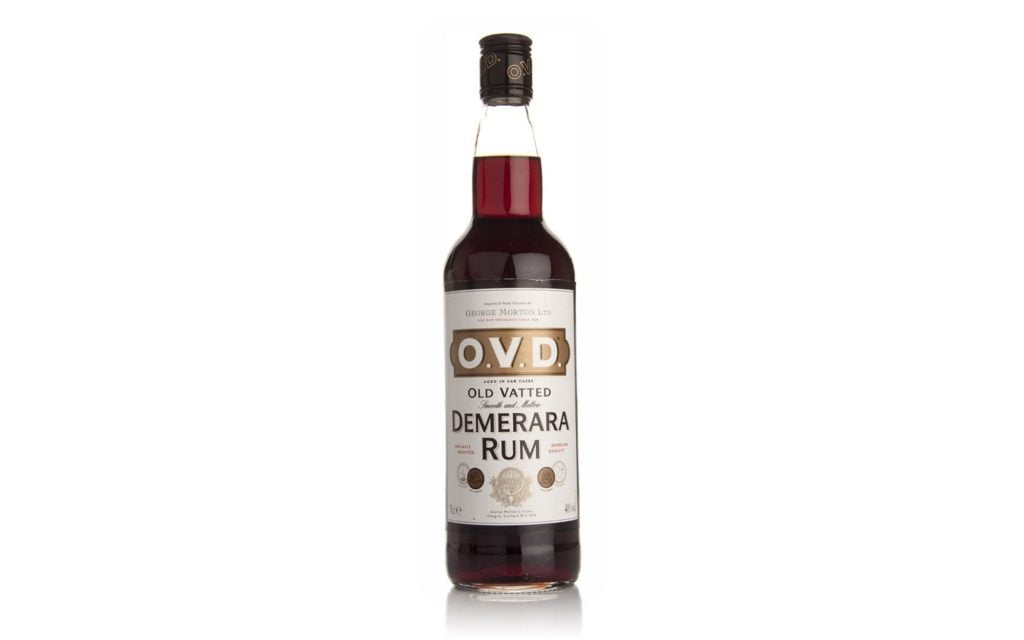 A classic dark rum with an almost cult status, O.V.D is a perfect introduction into the delicious world of Demerara rum. O.V.D stands for Old Vatted Demerara, a style of rum blending unique to the Demerara region of Guyana. This particular rich and creamy bottling was distilled from molasses in a wooden Coffey still (yes, really!) in Guyana before it was blended and bottled in Glasgow.
What does it taste like?
Buttery, toffee-rich aromas, dried peels, stone fruit, sweetened coffee and banana sweets.
And if you want more where that came from, we've got more of the best rum here!