Grander Rum founder Dan DeHart may have been born in the bourbon capital, but that didn't stop him creating an authentic new Panama rum with the help of a legendary blender…
Dan DeHart is a native Kentuckian. Growing up he knew people in the bourbon industry and was always infatuated with distillation and the spirits world. "It was a big part of my life," he said, "but I was really an outsider looking in who always wanted to become part of the spirits industry. I instead joined the corporate world, but often I would look back on the spirits side and wonder how I can really jump into this".
While DeHart is an avid bourbon drinker, he developed a fondness for rum and grew frustrated with the perception that it was simply a cheap party mixer and that it couldn't rival whisky in terms of pedigree and profile. "I was amazed to find that there is rum out there that I could enjoy like my bourbon, neat, over ice or in a great cocktail. The versatility of it drew me in and opened a Pandora's box for me to jump into the rum world," DeHart says. "I'd really wanted to get into the spirits business but I hadn't found my calling. This was it. I realised that, particularly in the US, there was a great opportunity to create a high-quality rum and begin to educate people that there is a whole other world of rum out there".
The first big step for DeHart was to decide if he would found a distillery or focus on making a brand and partnering with a distillery. "That was really a fork in the road for me. I went back to Kentucky to do a distilling course to educate myself, gain an appreciation for the craft and understand what level of commitment it would take to go down the distillery route," DeHart said. 
Ultimately he decided on the brand building route and founded Grander Rum, the first expressions of which were launched in 2015. As fishing enthusiasts will know, a grander is a marlin that weighs more than a thousand pounds and is considered quite the catch. DeHart chose this name as he felt it best reflected his brand. "They're one of the most beautiful fish out there and my aim is to produce a beautiful rum and a 1000lb marlin is quite uncommon and I like to believe that I am taking an uncommon approach with my rums," DeHart said. "Also, these fish are typically found in tropical/subtropical climates which of course is where sugarcane is grown and they are independent. The fish do not roam in schools and are more likely to be found on their own and I wanted my company to be perceived as independent and not beholden to a big house, which gives us leeway to chart our own course".
What followed was a period of trial and error, sampling a multitude of rum styles to find his desired profile. DeHart settled on the lighter, sweet-tasting Spanish style-rum, which is usually produced in column stills. "I felt that allowed me the most versatility for what I wanted to do. That style provides a really good basis that was accessible and would give me a lot of options to innovate". 
Now all DeHart needed was the perfect partner, which he found in the Las Cabras Distillery, a Panamanian rum distillery located in Herrera, about a four and a half four drive from Panama City and home to an abundance of sugar cane fields. DeHart was impressed with the quality of the sugar cane, which grows in volcanic soil fed by rivers stemming from mineral-rich mountain springs and that the Las Cabras Distillery was able to harvest it locally and converted it into molasses on site. The distillery also ferments its molasses using an in-house strain of yeast cultivated from pineapples, giving it a unique profile, before the spirit is distilled in column stills to 94-96% ABV and then cut to 75% ABV when it enters the barrel. "When I visited the distillery and I tried the distillate they're making, I found that they were creating some really great stuff. The rum itself was exactly what I was looking for," says DeHart. "I call it a single origin rum, which means that it's 100% Panamanian. Everything is done on the site, from harvesting the sugar cane, to distillation, maturation and bottling".
The distillery is housed in a former sugar mill that dates back to 1919. Its ownership changed hands a number of times and by the mid-nineties, it was a neglected warehouse overgrown with grass, which covered, among other things, a copper column still with a small medallion inscribed with 'Cincinnati 1922', made by the American Copper & Brass Works in 1922. A fortuitous chain of events meant that when Carlos Esquivel, eventual CEO of Don Pancho Origenes Rum and whose family owned the building, began working with master blender Francisco 'Don Pancho' Fernandez to found a rum brand, Don Pancho told Esquivel that he could create rum at this site. Today the distillery has four different sized independent column stills that produce light to heavy distillate and the facility produces its own brands, including Caña Brava Rum.
Don Pancho is famous figure for rum enthusiasts. Born in Cuba in 1938, his first forays into the rum business were labouring in the sugar cane fields and learning from his father, Don Antonio Fernandez Castro, who worked in wine and spirits. Don Pancho's career in Cuba lasted 35 years and saw him earn a degree in microbiology and become an expert in creating Cuban-style rum for brands like Matusalem and Havana Club. When Pernod Ricard acquired the rights to distribute Havana Club in 1993, Don Pancho moved to Panama, initially to work for Ron Abuelo. Now at Las Cabras distillery, he creates products for a number of brands. "He has a tremendous amount of experience, he's a very gentle, sweet individual and to see him at work is always so interesting," says DeHart. "Whenever I go to Panama to approve a new batch of Grander Rum, if I feel I need to make changes we'll go sit in his office and discuss it and he can rectify things so quickly thanks to his experience. It's amazing to see that process".
While DeHart looked to Panama to create his rum brand, he didn't forget his Kentucky roots.  The core range of Grander Rum is an 8 Year Old and a 12 Year Old expression. The former is matured in first-fill American white oak ex-bourbon barrels and the latter is aged in refill American white oak ex-bourbon barrels with some sherry seasoning, which is why the 12 Year Old is actually lighter in colour and has more distillate profile, which is unusual for the older spirit ("I love the fact that the 12 Year Old is lighter than an 8 Year Old and that this confuses people," DeHart admits). The majority of the barrels DeHart sourced were from Heaven Hill, but he's also worked with Woodford Reserve and a barrel manufacturer in Kentucky. "It is such a great industry because the folks and families in Kentucky are so nice and some of the most down-to-earth people you'll meet. They'll bend over backwards for you. I'm a small player, who asks for maybe 20 barrels from someone like Heaven Hill compared to the truckloads they usually do, so they're very generous with their casks," says DeHart. 
Ageing your rum in Panama means you contend with the tropical climate, which sees the angels help themselves to 10-12% of the spirit in the first year and eventually to 3-4% annually. But DeHart welcomes the challenge of tropical maturation. "Grander is 100% Panamanian rum and this is part of it. The evaporation can be brutal, we had a cask finish that was just eight months long and we lost about 10%, so you have to be very mindful," says DeHart. "An issue you can have with aged rum is that they can be too woody and I've sampled a number of rums where the wood is overbearing, so there is a fine balance. Not living in Panama means that keeping tabs on maturation is important. I've got some peated casks and it's crazy how quickly the peat seeps into the rum. The key is understanding how you can play with these flavours without destroying your base rum".
DeHart's approach to Grander is about experimenting with different styles of cask, such as the Rye Finish expression launched last year, or the peated barrels from Scotland he's working with at the moment, and testing to see if there's a marriage happening between his rum and the cask. "Logistically it's not easy, because I'm buying a small number of casks, sending them down to Panama, which is costly, to do my evaluation of testing and innovation. But I'm very fortunate to have a distillery that's so collaborative and accommodating," he explains. "I get very excited because I have this unaltered distillate from Panama over which I can establish my own style so I can innovate and bring out interesting expressions. I make rum that's really interesting to me, I'm not trying to chase someone else's idea of what they think a great rum is. That's what Grander is all about".
Another aspect of Grander that rum fans will warm to is DeHart's insistence on transparency. The 8 Year Old and 12 Year Old, which were bottled at 45% ABV, were filtered through cellulose plates, but there's no chill-filtration or added colouring, flavouring or sweeteners. "I have no problem with rums adding colouring, but it's important the consumer is informed about what you're selling them. I wanted to inform people of how Grander was made, I've got nothing to hide and I don't want to hide anything. Transparency is really important if rum wants to compete in the super-premium category, which in the US is defined by price point. If somebody is spending that kind of money they deserve to know what they're getting," DeHart says, who also made sure his core range of rums has age statements, "I was attracted to the idea of putting an age on it, again because taking an authentic approach is important to me".
While making rum that had enough quality to be enjoyed neat was always an ambition of DeHart's, this didn't stop him from embracing cocktail culture. DeHart recommended a few serves for those who want to get mixing, all of which you kind find here. His favourites are a classic Daiquiri and an Old Fashioned, which makes sense for somebody who loves rum and bourbon. I've made both at home myself and can confirm they're delicious.
We end by discussing what the future holds for Grander, which is mostly going to be DeHart continuing to build his brand. "The goal is to expose more people to Grander and hope they fall in love with it. It's incredibly fulfilling to know you've created a product that somebody enjoys". DeHart is also focused on continuing to innovate within the Panamanian rum category, particularly with casks. However, when we discuss the possibility of any other spirits becoming part of the Grander roster, DeHart is typically honest. "That door is open. Never say never," he says. "I do look at spirits and other styles of rums, but right now my focus is working with Panamanian rum. There's a lot of work to be done with the distillery in Panama and lots of things I can still do with casks. I'm really excited about the products I have finishing in Panama right now. Down the road, who knows, there may be some other spirits I do as well…"
You can purchase Grander Rum right here.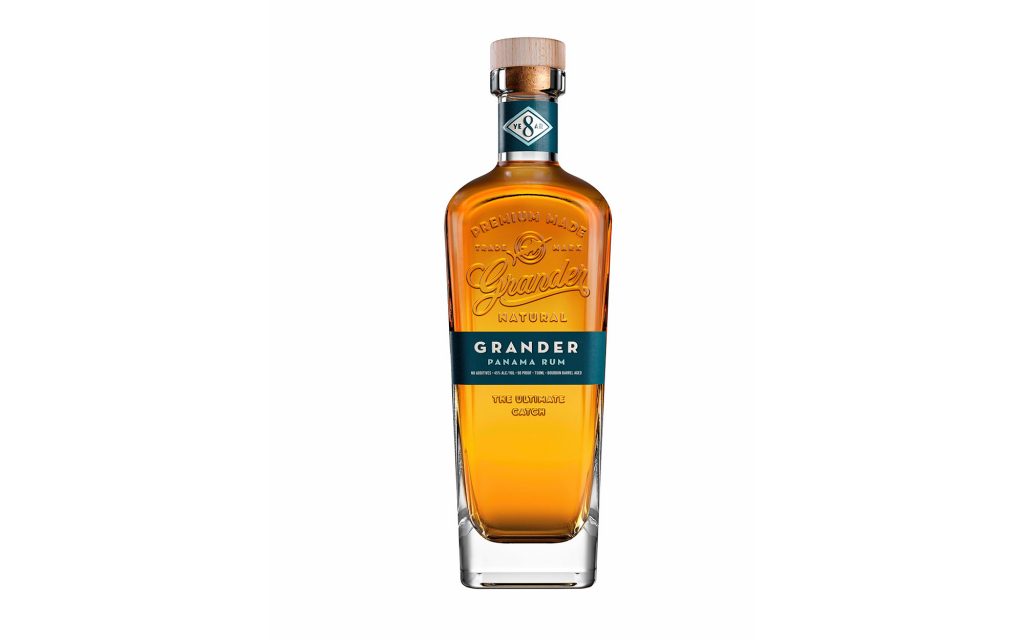 Grander 8 Year Old Tasting Notes:
Nose: Baking spice, red chilli and black pepper create a spicy base from which classic bourbon sweetness emerges, mostly vanilla sponge, butterscotch and a touch of orange peel. The cask notes make way for more distillery character with time in the form of dried fruit, cane sugar, roasted pineapple and a slightly grassy element.
Palate: Darker and fruitier on the palate: more cooked pineapple, dates, baked apple and orange oil. Earthy vanilla pod, salted caramel and dark chocolate are present throughout, while grated nutmeg adds a lovely touch of aromatic spice.
Finish: Golden syrup, tropical fruit and toasty oak spices linger.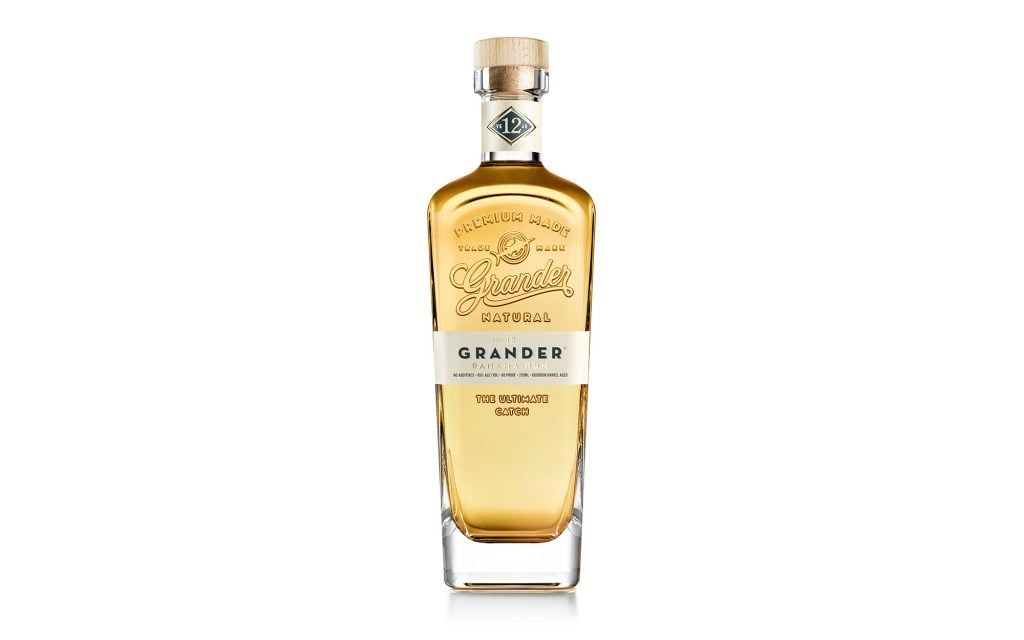 Grander 12 Year Old Tasting Notes:
Nose: Through creamy vanilla and waxy orange peels there's heaps of tropical fruit, notably mango, fried banana and pineapple juice. Bourbon oak, sweet spices and gingerbread are all present underneath along with hints of parsley, dried earth, old-fashioned cola, cassia and chocolate mousse.
Palate: It's a sweet and mouth-coating palate filled with rummy goodness. Treacle, crème brûlée and candied ginger come first, then coconut cream and sweet vanilla. Rich, thick slabs of toffee appear in the mid-palate with another tropical medley, this time guava, pineapple and passion fruit. The back-end of the palate is very juicy.
Finish: Buttery biscuits and manuka honey keep things sweet as a prickle of fiery spice appears on the finish.