For fans of our weekly update on all matters boozy and brilliant, you might notice that things are looking a little different on this edition of The Nightcap…
This week it's an abridged Nightcap, a Nightcapini, if you will, as there aren't any launches, activations or gins with amusing botanicals to report on because of that other thing that is dominating the news. Instead, we have five stories looking at how the drinks industry is dealing with this unprecedented crisis, and then on a lighter note, we have a fiendishly difficult booze quiz (scroll to the end).  Answer the questions (pub quiz rules, ie. no looking at Google), send in your answers to us and we'll give you a discount voucher to spend on selected drinks at Master of Malt with one lucky winner receiving a £25 voucher. The answers will be published next Friday.
But first, this is what was on the blog this week: Beer Hawk and ourselves announced the 'Save the Pubs' Alliance, while our CEO sent out a short message about the measures we're taking to protect staff and continue trading throughout the current Coronavirus crisis. Adam then sadly had to report that Fèis Ìle 2020 and other whisky festivals were cancelled in response to the pandemic before he rounded-up some delicious boozes to keep your spirits up at home. Annie then recommended some places to visit in L.A. when we're allowed out of the house again and introduced Martini's new alcohol-free aperitivo. Henry, meanwhile, enjoyed a rather refreshing gin-based cocktail while he cast a spotlight on an often under-appreciated Scotch whisky distillery: Glen Elgin. We also launched a new competition and have two whole bundles full of wonderful spirits from The Lakes Distillery to give away, so get your entries in!
Right, on with the Nightcapini!
WSTA calls for duty suspension to save hospitality industry
Pubs, bars and restaurants still haven't been formally closed, the government has just advised us to avoid them, but the hospitality industry is already taking a hammering with millions of jobs at risk. To help, the WSTA (Wine and Spirit Trade Association) has proposed the suspension of taxes for at least six months. Chief executive and Nightcap regular Miles Beale welcomes what the government has done already but says that it needs to go further: "On 25 March UK wine and spirit companies will be landed with their duty bills, followed six days later on 31st March with their VAT demands. Swift government action to waive excise duty payments for at least six months, starting from next week, would have an immediate impact and can make a real difference. This would allow all hospitality businesses to keep back vital company cash and support their efforts to pay employees and stay afloat." Alex Wolpert, the founder of East London Liquor Company, added: "Around 40% of the money paid for a bottle of our spirits goes on duty. If the government agreed to put a stop to these tax burdens, for at least six months, it would free up vital cash and give businesses like ours some breathing space and a chance of survival." 
BrewDog Drive Thru and Pub in a Box helping keep self-isolators well-stocked
Pubs are doing everything they can right now to keep morale up and helping us enjoy a good brew. Firstly, BrewDog has launched BrewDog Drive Thru, so you can click and collect beer, food and spirits from your nearest UK BrewDog either by car, bike or on foot. You'll need the Hop Drop app to order, and there's a 30% discount for everyone using it (with a 50% discount for NHS workers). "These are uncertain times. But we are committed to looking after our crew, our customers and our company," said James Watt from BrewDog. "BrewDog Drive Thru is a way in which you can keep fully stocked with the beer you love but in the best way possible. At the moment the only thing we can do is batten down the hatches and get through the storm together." Obviously wait until you get home to consume your delicious brews (don't drink and drive/ cycle/ skateboard, folks). What's more, East London brewery Signature Brew is tackling two problems at once with Pub in a Box, delivered by musicians who have had their tours cancelled. To quote Brad Pitt: what's in the box? You'll find a delightful selection of beers with glassware, snacks, beer mats (for the full pub experience), a music quiz and even playlists curated by music journalists to accompany the beers themselves! A big thanks to all the pubs making self-isolation that little bit more bearable.
#TheVirtualHappyHour, pub quizzes and whisky festivals
The hospitality industry is going virtual! Here are just a few ways you can get involved. Alcohol-free beer aficionado Big Drop Brewing Co is hosting a mega virtual pub quiz on Tuesday 24 March from 7.30pm to 10.30pm. Big Drop's quizmasters will ask questions live on YouTube and at the end of each round, the answers will be revealed. Obviously this is relying on good ol' honest fun, no cheating! It's totally free, just tune in on YouTube Live. There are no prizes, though if you stay tuned then there may be a giveaway or two via the live chat… Meanwhile, Australia is holding an entire whisky festival online! Melbourne-based Whiskey! The Show will now send ticket holders a box of whisky samples for them to all taste together (virtually), encouraging them to share their tasting notes and reviews through an app. Additionally, in a bid to provide some social stimulation as well as supporting the hospitality industry financially, a group of friends have launched #TheVirtualHappyHour campaign. Partakers are encouraged to grab a drink, (virtually) link up with friends and have a catch-up. The idea is that at the end, everyone in the group will donate the price of a drink to their favourite bar, to help see it through these tough times. Each venue will have different donation preferences, so a group 'leader' will liaise with the bar after the happy hour to discuss how to best donate. "#TheVirtualHappyHour team want to encourage people to reconnect safely, whilst ensuring we are doing as much as we can to help the bars, pubs & restaurants we love, survive the next few weeks and months ahead," says Steph DiCamillo May, part of the team behind the concept. Let's do the best we can to pub from our own homes, folks! 
Industry rallies to support bar and pub workers
With many bar staff facing an uncertain future, Diageo has pledged £1 million to help. The fund will help British bars and pubs to pay their staff wages during the measures designed to stop the spread of the Coronavirus. "The British drinks trade is facing one of its most challenging times ever and we want to help our communities when they need us most," said Dayalan Nayager, Diageo managing director, Great Britain, Ireland and France. "We all need to come together to support the trade and I would urge all my fellow drinks producers to do what they can to help our British pubs, bars and retailers and restaurants over the next few months." The company is also offering free online Diageo Bar Academy training courses to anyone in the industry. Meanwhile, the Drinks Trust (the charity formerly known as The Benevolent) is looking to raise money to help members of the trade through these difficult times. As well as financial assistance the charity is planning to increase the capacity of its helpline fivefold to help those suffering mentally. To find out more go to the Drinks Trust website. It's a worthwhile cause. 
Distilleries make and donate hand sanitiser
In these difficult and troubling times where goods such as toilet paper, pasta and hand sanitiser have been in short supply due to panic buying relating to the spreading Covid-19 pandemic, distilleries across the globe have stepped up to do their bit. After all, hand sanitiser is essentially high strength alcohol plus moisturiser. LVMH (Moet Hennessy Louis Vuitton) led the way by retooling its perfume and cosmetic factories to make hydroalcoholic gel to be distributed to health authorities and hospitals free of charge, while Bristol's Psychopomp has asked for donations for 100ml of hand sanitiser and this week has raised about £800 for Bristol's Children's Hospital. Pernod Ricard, Bacardi and Absolut Vodka have pitched in with similar efforts, as well as BrewDog, 58 Gin, Beinn an Tuirc, Cairngorm Gin, Deeside Distillery, Dunnet Bay Distillers, Loch Ness Spirits, Redcastle Spirits, Fen Spirits, Forest Distillery and Silent Pool Distillers in the UK. However, these good intentions are complicated by tax laws. Currently, British distillers have to pay £23 of duty on each litre of pure alcohol making the production of hand sanitiser prohibitively expensive. The WSTA has called on the British government to allow distilleries to turn waste alcohol into hand sanitiser without going through a complex technical and bureaucratic process. HMRC says it is prioritising applications to produce denatured alcohol, a type of spirit that is not for human consumption and exempt from excise duty. We at Master of Malt are getting requests from local organisations to provide hand sanitiser and we're currently blocked from doing so by HMRC. We've applied for permission to denature alcohol and are waiting for their response.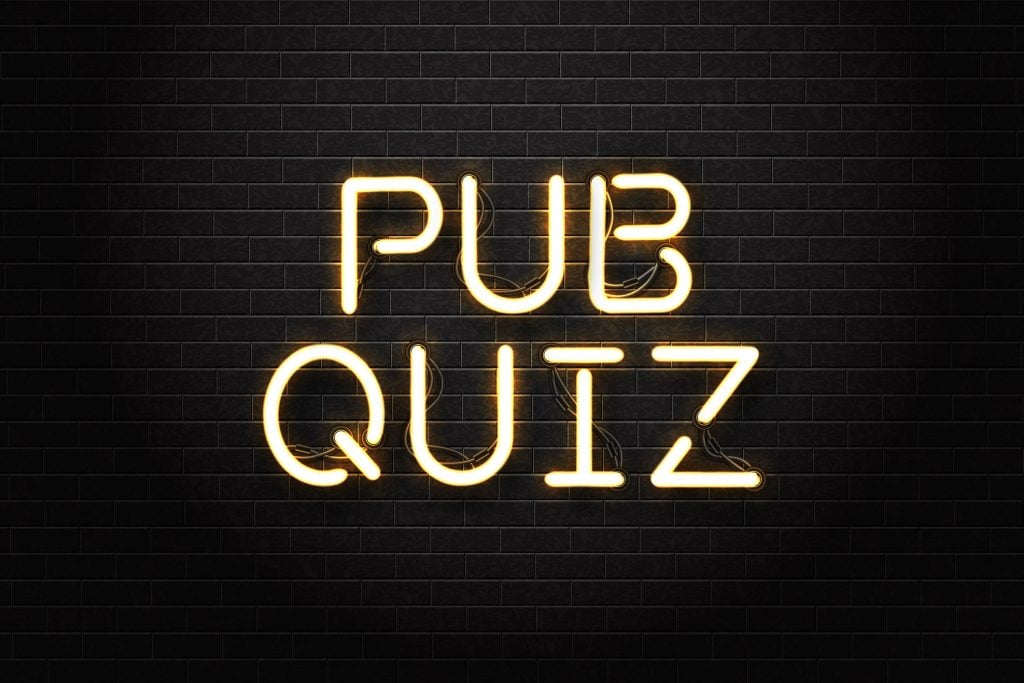 MoM virtual pub quiz 20 March 2020
That's enough booze news, pour yourself a drink and let's get on with the quiz. Remember, no cheating. To enter simply email your answers to [email protected]. Don't comment below. All entrants will receive a voucher offering 10% off certain products and there will be one winner who will get a £25 voucher. 
1) Which much-admired Islay distillery manager announced his retirement last week?
2) How many distilleries are there on Skye?
3) How many times is Mortlach single malt distilled?
4) Where would you find boisé? 
5) Which cocktail does the Polish agent drink in John Le Carre's The Looking Glass War?
6) What's bigger, a British pint or an American?
7) What sport is the carraway-flavoured schnapps kümmel commonly associated with?
8) What whiskey does Sylvester Stallone's character Jimmy Bobo request in the 2012 movie Bullet to the Head?
9) What do both the glass Gatsby raises and Tom Buchanan's car have in common in The Great Gatsby film? 
10) Which bourbon whiskey brand inspired a Billy Idol single?
11) Evan Williams originally hailed from which country?
12) Which drink brand did the first-ever cinema advert?
13) There are more barrels of bourbon than people in the state of Kentucky, true or false?
14) In which wine region would you find 'the dogs' teeth'?
15) How many monkeys are there on a bottle of Monkey Shoulder?
MoM Competition 2020 open to entrants 18 years and over. Entries accepted from 20 March to 26 March 2020. Winners chosen at random after close of competition. Prizes not transferable and cannot be exchanged for cash equivalent. See full T&Cs for details.
View Full Terms and Conditions.