Now that we're all cooped up indoors waiting for the Deliveroo driver, we have to lead our nightlife vicariously through films and articles on drink blogs. Not quite as fun as the real thing, but anyway here are some places to visit in L.A. when we're allowed out of the house again. Let's hope it's soon. 
The nightlife scene in sprawling L.A. is second-to-none. No matter what you're looking for – be it raucous dive bars, bustling neighbourhood wine bars or elegant cocktail lounges – the county's characterful cities have it all by the bucketload. From Beverly Hills to Hollywood to Santa Monica, we sipped and swigged our way across Los Angeles to uncover the very best drinking dens. In truth, you'd need several lifetimes to explore the entire city, so there are many we didn't – couldn't – visit, but we gave it a go. 
Here's our pick of L.A.'s most inviting bars, with top cocktail recommendations to boot. Behold!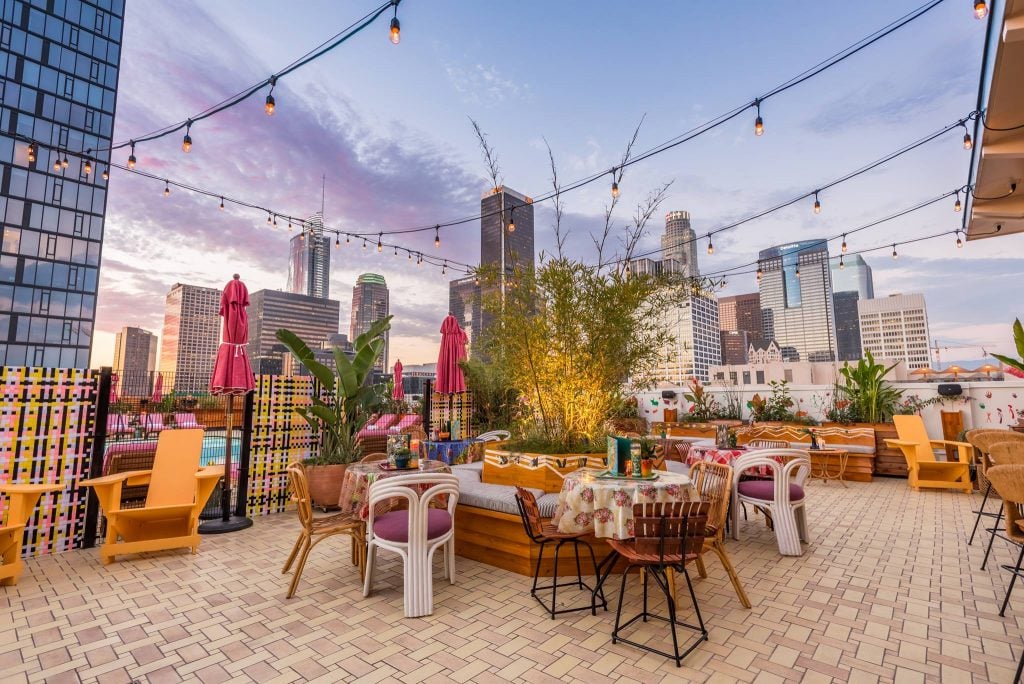 Address: 416 West 8th Street, Downtown 
You should try: Neon Nights – Vida Mezcal, Ancho Reyes Verde, Aperol, burnt citrus, togarashi cordial, wood sorrel tincture and fresh lime juice
Miami bar Broken Shaker has brought its cutting-edge drinks to a rooftop in Downtown LA, combining exotic ingredients, homemade tinctures and local flavours. Their garnish and glass game is particularly strong – pink pipe-cleaner flamingos and tropical flower arrangements in bright patterned glasses and intricate tiki vessels – set against a sound track of reggae, funk and soul beats. And yes, oh yes, there is a pool. Oh course, there is.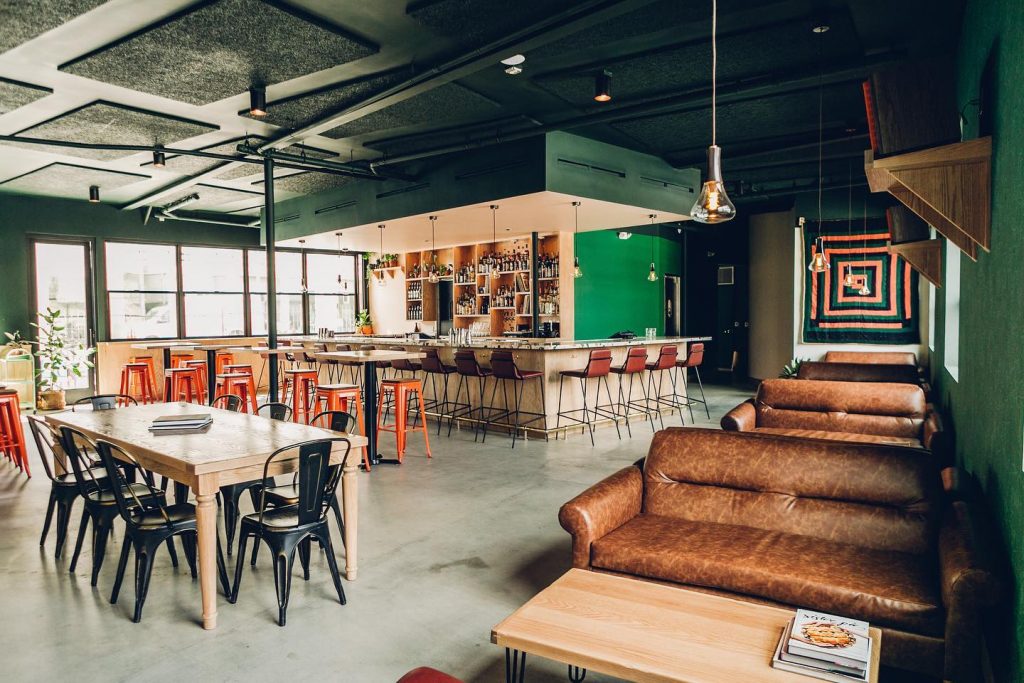 Address: 1263 West Temple Street, Echo Park
You should try: Tropipop – rum, coconut, pineapple 
We wish Thunderbolt was our neighbourhood bar. With its fried green tomato sandwiches, buttermilk biscuits and list of Madeira wines, this welcoming hangout effortlessly captures the essence of the American South – and its cocktail menu is almost otherworldly. Armed with the latest kitchen tech and a nigh-on molecular understanding of flavour, the erudite team has concocted a concise menu that rivals those found in the industry's best-known bars. It includes The Tropipop, above, a clarified, carbonated Piña Colada unlike any we've ever tasted. 
Address: 3123 Beverly Boulevard, Historic Filipinotown
You should try: The Perfect Candidate – Botanist Gin, Giffard Banane, pandan, lime, house-made banana puree, clove, nutmeg, mint  
At female-owned, female-operated art-deco speakeasy Genever, the focus is juniper-based spirits. Twenty gins and four genevers adorn the back bar – many from brands owned by women – waiting to be stirred and shaken into a bevy of fresh libations along with local produce and house-made syrups and shrubs, each one dedicated to women in film. The Perfect Candidate, above, is named after a film directed by the first female Saudi filmmaker, Haifa al-Monsour.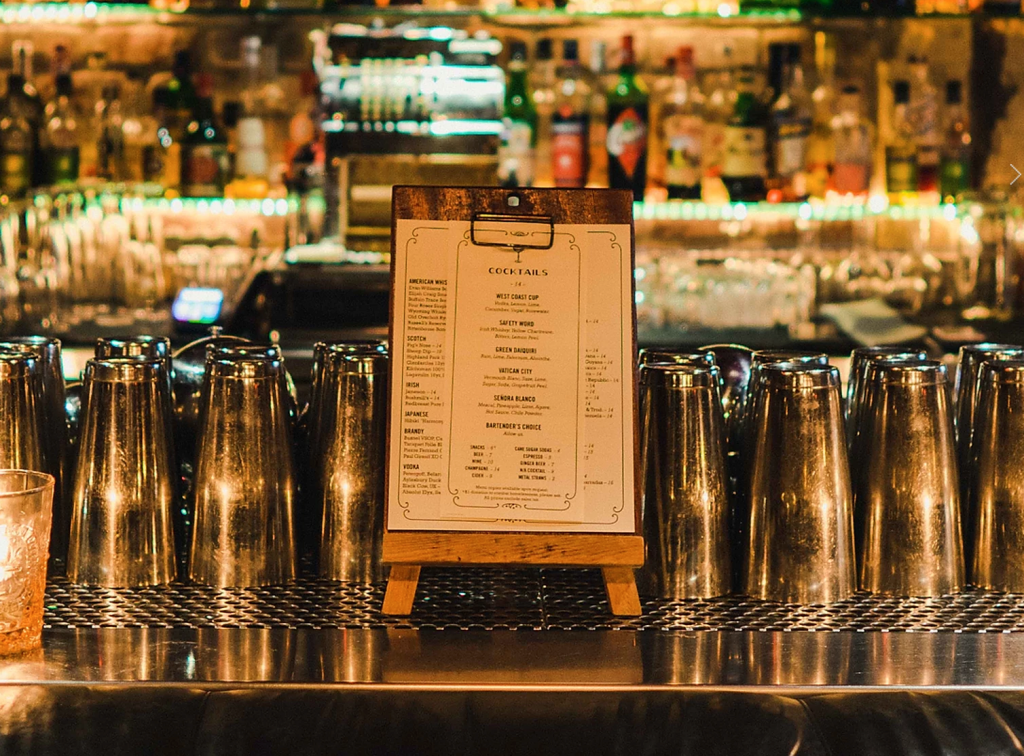 Address: 118 East 6th Street, Downtown
You should try: After School Special – Irish whiskey, amaro, banana, mole bitters, orange peel
You'll find this influential speakeasy tucked away in a refurbished storage room in an historic restaurant called Cole's, The Originators of the French Dip Sandwich (a mouthful in every sense). Co-founded by startending trio Eric Alperin, Cedd Moses and the late Sasha Petraske back in 2009, The Varnish prides itself on meticulously constructed classics 'made with passion and precision', with thoughtful service set to a soundtrack of live jazz.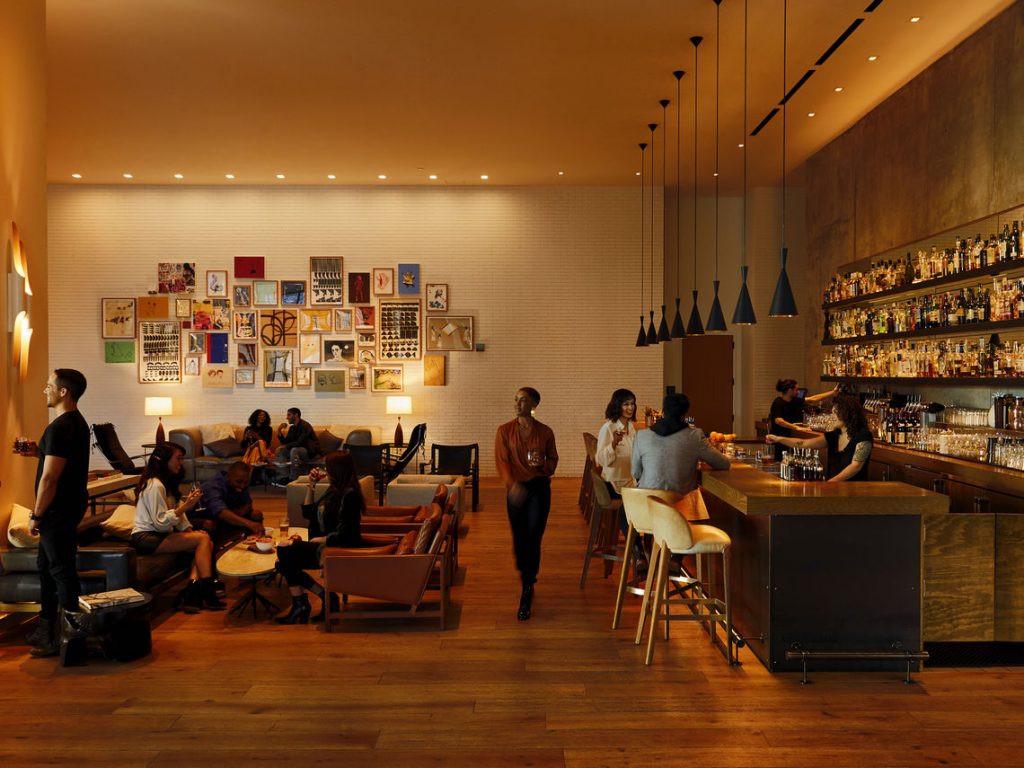 Address: 1800 Argyle Avenue, Hollywood
You should try: Night Market Sweats – chorizo fat-washed Basil Hayden Bourbon, lemon, thyme, cabernet, egg white, chicharonnes
Ever's website claims it serves 'clever twists on classics', but that's something of an understatement. Were it up to us, we'd call them 'chef's interpretations of classics', because the menu exhibits Michelin Star-level ingenuity. Split across five sections – Riffs, Reissues, Basement Tapes, Zero-proof Highballs and the Hits – each cocktail boasts all manner of unique and flavourful ingredients, from Hawaiian black lava salt to a Cointreau-based gai-lan broccoli and black garlic shrub.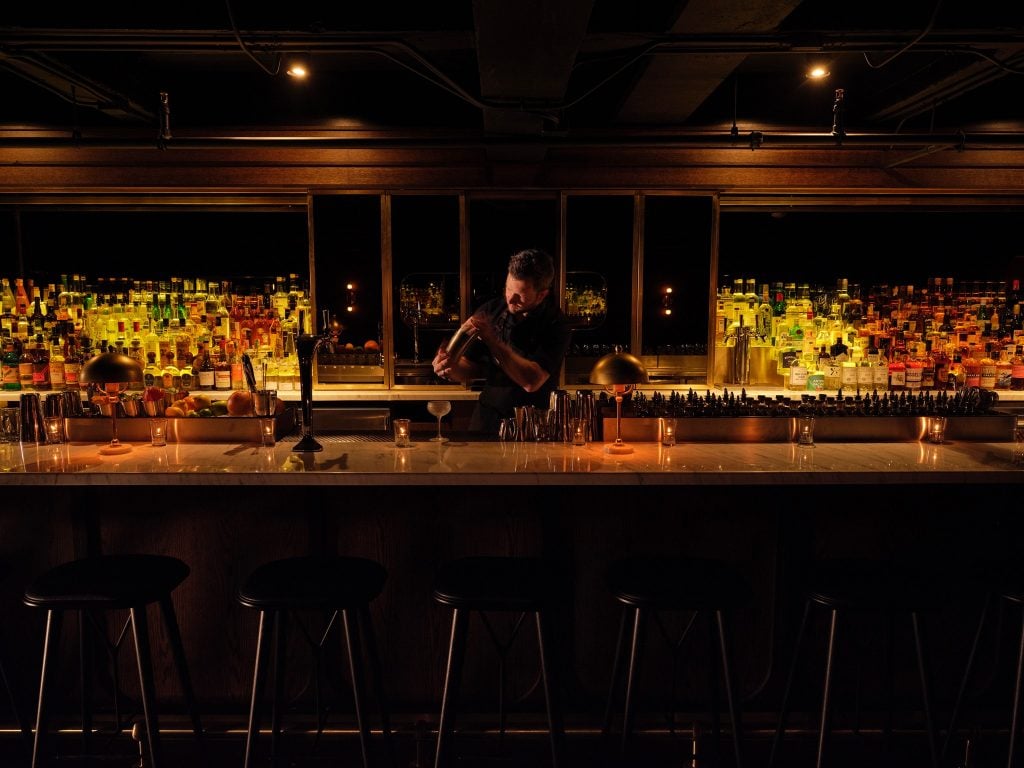 Address: 810 East 3rd Street, Arts District
You should try: Badlands Cobbler – Carpano Antica Vermouth, Fernet Branca, 8 year old Demerara rum, banana, eucalyptus
A relative newcomer on the LA cocktail scene, New York institution Death and Co flung open the doors of its intimate and inviting subterranean west coast venue mere days before New Year's Eve in 2019. It's split into two: a walk-up bar dubbed Standing Room boasts an eight-cocktail list of classics, while the main lounge offers 25 original drinks spread across five categories: fresh and lively, light and playful, bright and confident, elegant and timeless, and boozy and honest.