Folks, it's Friday! And it's been another busy one in the world of drinks. Thank goodness then for The Nightcap, a handy round-up of boozy goings on in one easily sippable digestif!
This week we have news of a rather exciting Game of Thrones/whisky tie-up, awards galore from Spirit of Speyside, a bold new bottle design and a Tabasco sauce update. Oh yes!
But first, we must recap the week that was, and for us on the UK it was a short one after the Early May Bank Holiday! So after a Monday snooze, on Tuesday we caught up with Cara Laing, director of whisky at independent bottler Douglas Laing, as the family-owned company marks its 70th anniversary. Then it was all about The Glenlivet on Wednesday, as the Speyside distillery revealed the results of a dabbling in Cognac cask finishing. We also checked in with the team at Scarfes Bar, London – the new recent history-inspired menu is sure to be a hit.

On Thursday we explored the weird and wonderful world of hybrid spirits (they're in all kinds of demand right now), and cast the net wide in the search for a new head of marketing. If you're awesome and want to join Team MoM, you know what to do…
Right then. Best get on with the rest of this week's news!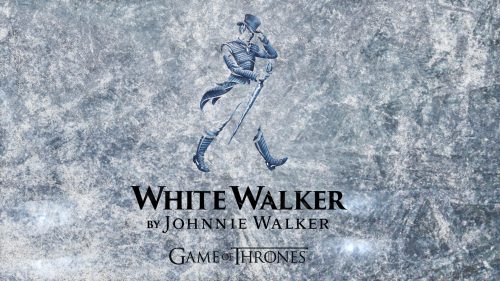 Johnnie Walker goes beyond the wall…
Winter is coming… for Johnnie Walker at least
We'll kick things off with one for all those many Game of Thrones fans out there: a themed whisky is coming. Diageo has confirmed its Johnnie Walker brand is getting involved in time for the highly anticipated release of season 8 later this year (or maybe we'll have to wait until 2019… we're strung out on tenterhooks for new material as much as the next person). Whisky-wise, things are a little more certain. We know it's coming, we have a name (White Walker, or so we think), and then there's a fittingly cryptic statement: "Scotch is coming to the realm in the fall of 2018. HBO and Diageo have partnered to create White Walker by Johnnie Walker. We look forward to sharing more details in the coming months." Oh, we're looking forward to it, too…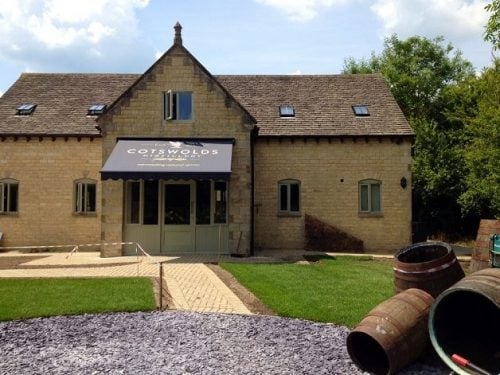 Make it rain, Cotswolds
Cotswolds Distillery smashes £2 million crowdfunding target
English gin– and whisky-maker Cotswolds Distillery has followed in the footsteps of its compatriots and not only kicked off a crowdfunding initiative, but smashed its target in a matter of days. It now has more than £2 million in the kitty to enter its next growth phase and ramp up production. The funding campaign is still open, so if you've always wanted to own a distillery but not had the prerequisite malting or blending skills, now's your chance.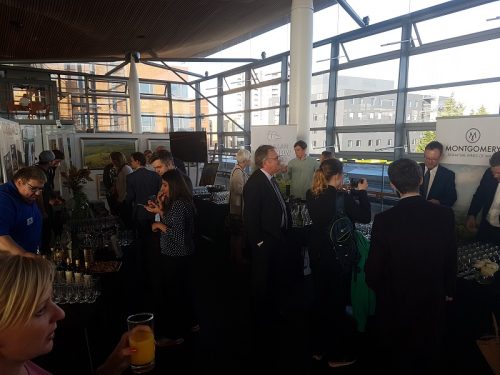 Welsh boozes in the spotlight
Welsh wines and spirits in the spotlight at WSTA
They're a busy bunch over at the Wine & Spirit Trade Association (WSTA). Last week they were hosting a delegation from Kweichow Moutai; now they've hosted a celebration of Welsh wines and spirits at the National Assembly for Wales, shining a light on the country's producers. Welsh whisky is well on the radar, but did you know there are at least 17 distilleries and 23 vineyards in the country? Us neither. It's certainly a booze-producing region to watch.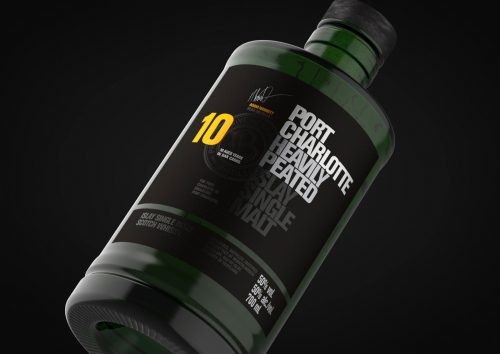 Port Charlotte post-makeover
Port Charlotte gets a snazzy new look
Heavily-peated Islay single malt Port Charlotte has a new look! Made at the Bruichladdich Distillery, the brand has essentially been relaunched, with a new core line-up as well as a bold bottle refresh. Port Charlotte 10, previously only available in limited editions, is now a permanent expression, and it will be joined by a new 2011 Port Charlotte Islay barley vintage. Two limited-run, cask-strength exploratory editions also join the collection. All liquid keeps its 40ppm peating, so we can still expect that powerful peat punch we know and love. And the bottle? It marries tradition with opaque green glass, and a modernist shape and label design to remain thoroughly forward-thinking.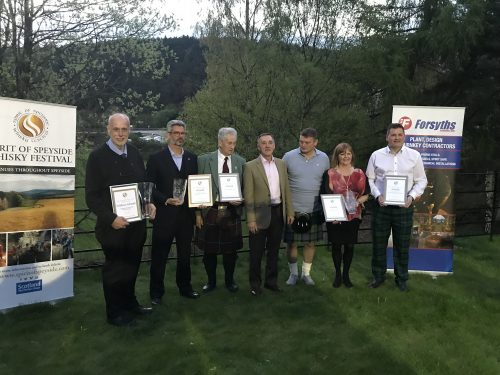 The winners line up
Congrats to Glen Moray!
Speyside distillery Glen Moray is celebrating after nabbing two of the five awards up for grabs at the Spirit of Speyside Festival! Glen Moray Chardonnay Cask Finish won the No Age category, while Glen Moray Elgin Heritage 18 Year Old triumphed in the 13-20 Year segment. The awards are decided by members of the public, a judging process which particularly pleases the team. Master distiller Graham Coull was on hand to collect the award, alongside his predecessor, Ed Dodson – rather fitting, we think.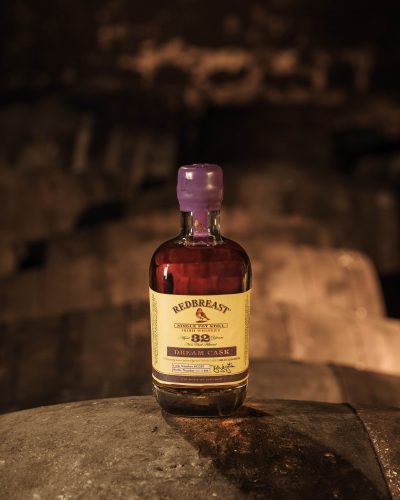 Dreeeaaaaaaamy
Redbreast Dream Cask joins the family
One for Irish whiskey fans now – delectably delicious brand Redbreast has made its Dream Cask (a 32 year old single pot still – yum) available for World Whisky Day. It's an expression that's been around for a little bit, and it's availability though the brand's Birdhouse members' club, follows requests from consumers over the past year, the team says. One of the best bits? This bottling is the first in a series planned for the coming years. "In almost 40 years as a blender, Redbreast Dream Cask is a real highlight as I am able to select my own, personal dream Irish whiskey and share it with the world," said Billy Leighton, Redbreast master blender. "It's an honour to see it bottled to mark World Whisky Day 2018 – and watch this space for our 2019 plans."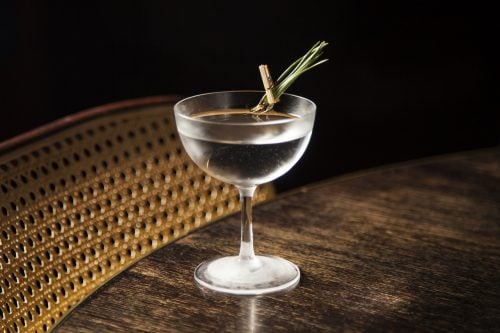 The Himalayan Gimlet in all its glory
Gymkhana celebrates India's awesome women
We love a cocktail menu with a story, and this one aims to share plenty. Fancy (and Michelin-starred) London restaurant Gymkhana has launched its latest collection, and each drink is inspired by a notable Indian woman and her feats. Spanning sporting professionals, adventurers, Bollywood stars and even the country's first female pilot, these are tasty cocktails with a powerful message. We like the Himalayan Gimlet, inspired by Bachendri Pal, the first Indian woman to scale Mount Everest. The serve is made with a Timur Pepper infusion and a Himalayan cordial which uses different types of mint and pine to 'invoke the sense of mountain air'. You can even pair each with a delish side plate. All bases covered.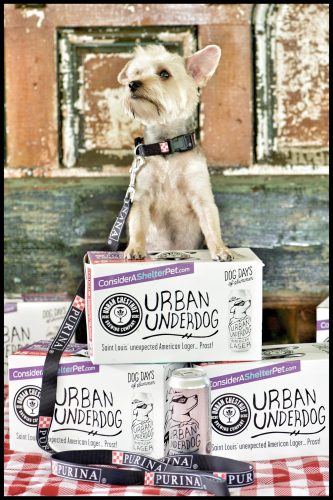 Find him a home!
Brewery pals up with animal shelters to find pets homes. And our hearts break a little bit
We are a fan of the fluffy ones here at MoM Towers (you may have noticed a furrbulous feline or two about the place). So when we heard that the Urban Chestnut Brewing Company, a US-based lager-maker, had teamed up with pet food company Purina in an effort to match rescue critters with their forever owners, well… we felt all the feels. As part of a promotion, Purina will make a donation up to US$100,000 to the Petfinder Foundation to offset pet-adoption fees throughout June, July and August. Just think of all those animals set to find happy homes! "As someone who has two rescue dogs and co-owns pet-friendly breweries, I consider this partnership to be a no-brainer," said David Wolfe co-owner and co-founder of Urban Chestnut Brewing Company. "Working with Purina to find homes for more shelter pets is a win for the pets, their owners and our community – and we are proud to do our part." It's all part of Purina's #ConsiderAShelterPet Summer campaign, and I'm not crying, you are.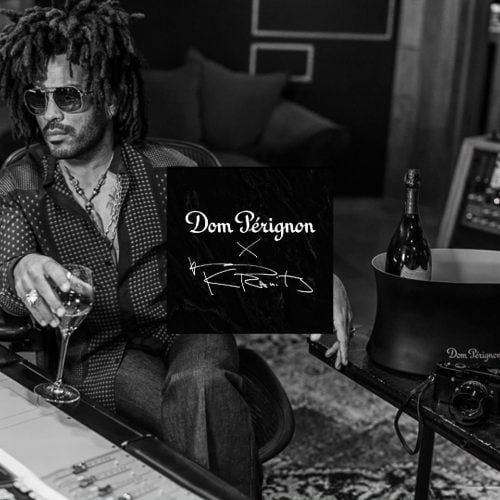 Lenny + fizz = an interesting new pairing
A Dom Pérignon x Lenny Kravitz collab is coming
Something of a teaser now. This week, we received a (sort-of) secretive press release from the folks at Champagne house Dom Pérignon. 'This is the story of an exceptional meeting, a story of love…a story of respect,' it read. 'A meeting of two icons. The myth of Dom Pérignon continues to inspire, and to find inspiration,' it continued. What's it all about? Well, something's afoot between Dom Pérignon and rocker extraordinaire, Lenny Kravitz. Lenny and fizz? Seems good to us. But we'll have to wait until September to get the full story…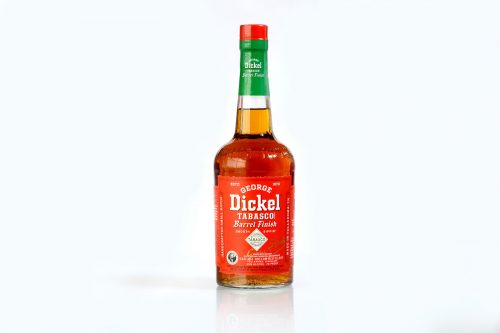 Tabasco barrel-finished whisky is a thing
A Tabasco barrel-finished whisky? Whatever next!
And finally… if you're into your cask-finished whiskies, here's a bizarre one for you. George Dickel Tennessee Whisky, of sensible whisky-making fame, has teamed up with Tabasco sauce for a collaboration we thought we'd never see: whisky that's been aged in Tabasco barrels. Apparently tabasco peppers are aged in oak for three years (who knew?!) before making their way into their namesake sauce. The George Dickel team got their mitts on them and used them to rest their whisky for 30 days. The result? Apparently a 'deliciously spicy shot' to be enjoyed with celery salt or with pickle juice. We're feeling the heat just thinking about it…
That's it for another Friday. Have an awesome Eurovision weekend, folks, and report back next week!