Any 2018 drinks trend round-up worth its salt will mention 'hybrid spirits'. But what the hell are they, are they any good, and why should we bother anyway when the composite parts are already tasty on their own? We scoured the MoM warehouse shelves and found five delectable examples of the deliciousness that can occur when spirits worlds collide…
Gin that thinks it's a wine? Whiskies made in one place and matured in another? Vodka with a hint of Cognac? For spirits purists (and many of the rest of us) the booze world has gone a bit bonkers of late. So-called hybrid spirits – where one or more drinks categories blur boundaries for a new expression, basically the Transformers of tipples – are billed as the innovative brave new world of liquor, developed to court picky consumers with a thirst for the original. But are they actually any good?

Well… frankly, we're sort-of on the fence on this one. There are some weird products out there right now, drinks that have clearly just been developed for innovation's sake. And hybrid spirits aren't really all that new, either (cast your mind back to 2012 and music producer Timbaland launched Le Sutra, a vodka-wine blend… although we've not tasted it so will refrain from entirely passing judgement…).
But there has been significant progress since then, and our taste buds tell us that hybrid spirits are no longer [solely] a bizarre novelty. There are actually pretty tasty examples of thoughtful innovation out there, where flavours and character inherent in one spirit have been expertly blended with another for a whole new drinking experience. Surprised? We were a little bit, too. Here are five hybrid spirits which we reckon are actually pretty cool additions to the world of booze…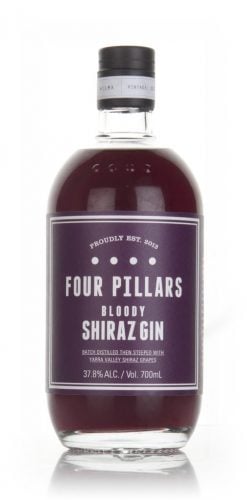 Four Pillars Bloody Shiraz Gin
Four Pillars Bloody Shiraz Gin
Four Pillars really does make fabulous gin. So why not try blending the Australian junipery goodness with another of the region's finest exports: Yarra Valley Shiraz grapes? The latter was steeped in the former for eight weeks, before the grapes were pressed and then blended with even more of the gin. The result? A thick, mouth-filling and deliciously unctuous gin which retains its earthy balance, and is divine both over ice, with tonic, and as a cocktail ingredient. Good work, folks. (And there's more en route to MoM Towers!)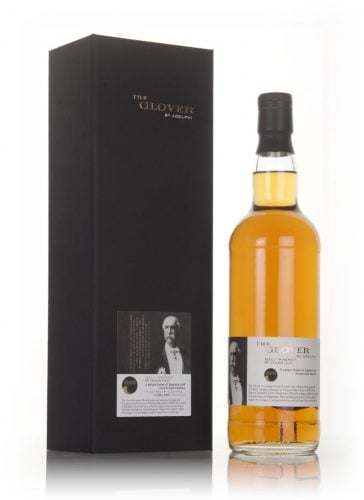 The Glover 18 Year Old
The Glover 18 Year Old
More of a geographical hybrid, this one. The brains behind the Adelphi brand produced The Glover whiskies to remember Thomas Blake Glover, the first foreigner to have the Order of the Rising Sun bestowed upon them by the Japanese emperor. As you might imagine, this bottling is a blend of whiskies from both Scotland and Japan, which, as we know from each of the ingredients, can make for splendid sippers indeed.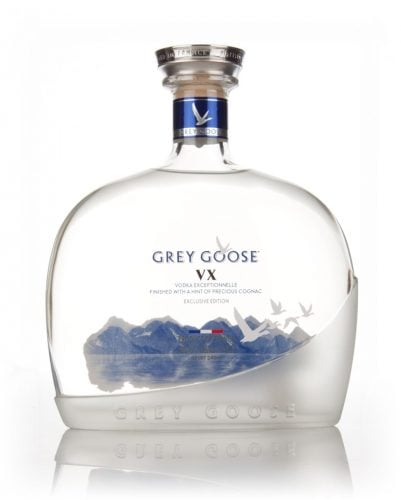 Grey Goose VX
Grey Goose VX
A marriage of French Grey Goose vodka and Cognac make up this VX bottling (or 'vodka exceptionnelle', for those in the know). When it was first released, Francois Thibault, the chap behind Grey Goose, said he "wanted to capture the aromatic notes of a precious Cognac" by "bringing its delicate essence of orchard fruits, plum, apricot and the mild flavours of wild honey to the remarkable character of Grey Goose vodka". We reckon he's achieved his aim – this hybrid is a nuanced, delicate tipple.

Pierde Almas Botanica +9
Pierde Almas Botanica +9
A superb example of what hybrid spirits can achieve, Botanica +9 starts life as a twice-distilled mezcal, before a bunch of classic gin botanicals (juniper, star anise, angelica root, cassia bark, coriander, fennel seed, nutmeg, orange peel and orris root) are macerated in the spirit. Guess what? It's then distilled again! So basically it's a mezcal that's also a gin. A mezin?!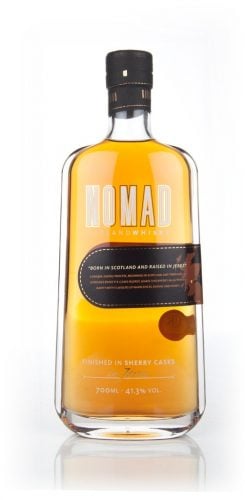 Nomad Outland Whisky
Nomad Outland Whisky
Last but not least, we have Nomad Outland Whisky, a hybrid based on geography as well as production. And it's a good'un. Richard Paterson (off of The Dalmore) teamed up with sherry-maker Gonzales Byass for this whisky, which is essentially a blend of more than 30 five-to-eight year-old malts and grains blended in sherry butts in Scotland. It was then shipped off to Jerez, Spain, where it was finished in Pedro Ximénez casks for another year. It's bold, enticing and heavily sherried (obvs), and totally worth a taste (and more).
There we have it. A whole bunch of delicious hybrid spirits that definitely have the substance to back up the style, and go way beyond the novelty. Do you have a favourite hybrid spirit? What do you think of the phenomenon? Let us know in the comments below!