St. Patrick's Day is likely to be a big one this year as Ireland and Britain have dropped most of their Covid restrictions. Rather than celebrate with the usual Irish whiskey, Baileys or Guinness why not experiment with some delicious cocktails all made with an Irish twist. Here are our St. Patrick's Day cocktails for 2022.
Well, there can be little doubt that St. Patrick's Day, Thursday 17 March, is going to be lively than last year's. It seems scarcely credible but last year in Britain and Ireland, no pubs were open. In fact, almost nothing was open cos of all those lockdowns. So we reckon this year is going to be very lively indeed.
Most of us will be reaching for the black stuff, perhaps with an Irish whiskey chaser but if you are staying at home, why not try something a bit different? We've come up with a series of delicious cocktails with an Irish twist. From classic like the Irish Coffee to lesser known concoctions like the Wee Lady, there's something for everyone in our line-up of St. Patrick's Day cocktails.
Now, where did I put that comedy Guinness top hat?
St. Patrick's Day cocktails 2022
Shanky's Cold Brew
The peculiarly-named Shanky's Whip is a blend of good quality Irish whiskey with caramel and vanilla to make a sweet but well-balanced concoction. This cocktail is a twist on the Espresso Martini, and very tasty it is too.
How to make a Shanky's Cold Brew
25ml Shanky's Whip
100ml cold brew coffee
Shake well with ice and strain into a chilled Martini glass. Garnish with a few coffee beans.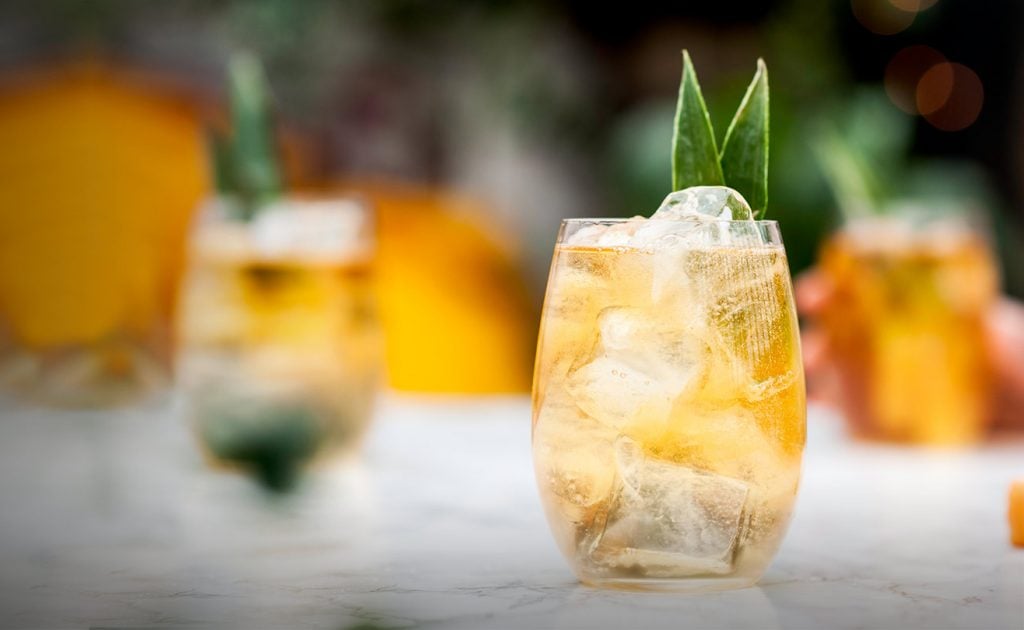 Tully & Tonic
We know you're more used to Gin & Tonic, but you'd be surprised at how beautifully Irish whiskey pairs with the classic mixer. This refreshing serve allows you to enhance the fruitier, more tropical flavours of Tullamore D.E.W while requiring absolutely zero mixology skills. 
How to make a Tully & Tonic
50ml Tullamore D.E.W. XO Caribbean Rum Cask Finish
Premium bottled tonic water
Pineapple leaves 
Pour the measure of whiskey into a Highball glass and then fill it to the brim with ice cubes. Top with tonic water and gently stir with a bar spoon. Garnish with two pineapple leaves and enjoy!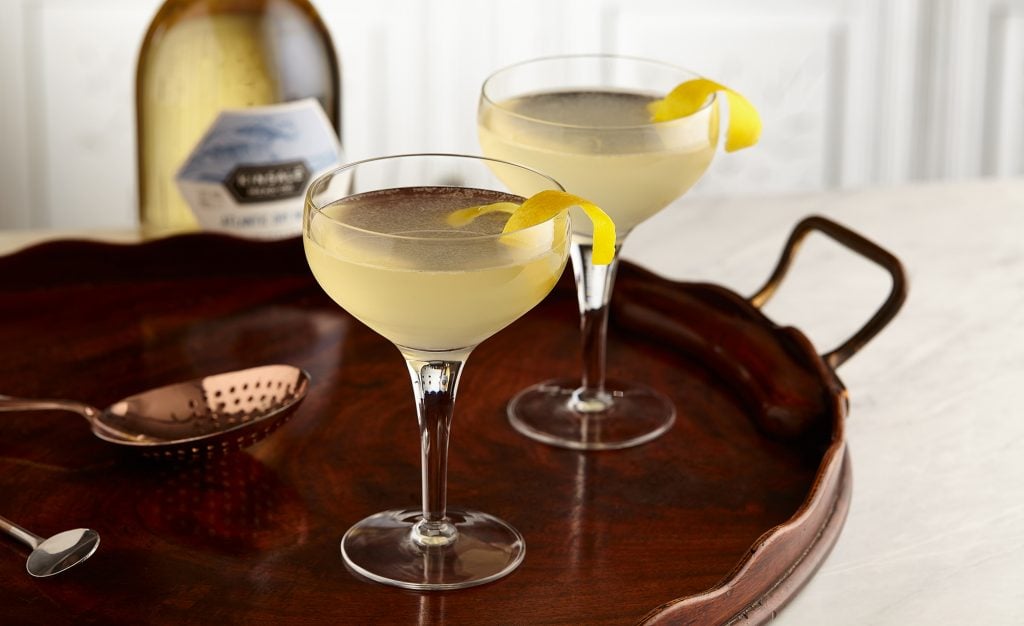 The Bee's Knees
A meady take on the classic 1920's prohibition-era cocktail which actually combines two different Irish spirit brands in one simple but sublime serve.
How to make a Bee's Knees
25ml Gunpowder Gin
50ml Atlantic Dry Mead
15ml honey syrup
15ml fresh lemon juice
A lemon twist (to garnish)
Add the gin, mead, honey syrup and fresh lemon juice in a cocktail shaker. Then, shake well and pour the mix into a coupe cocktail glass and garnish with a lemon twist.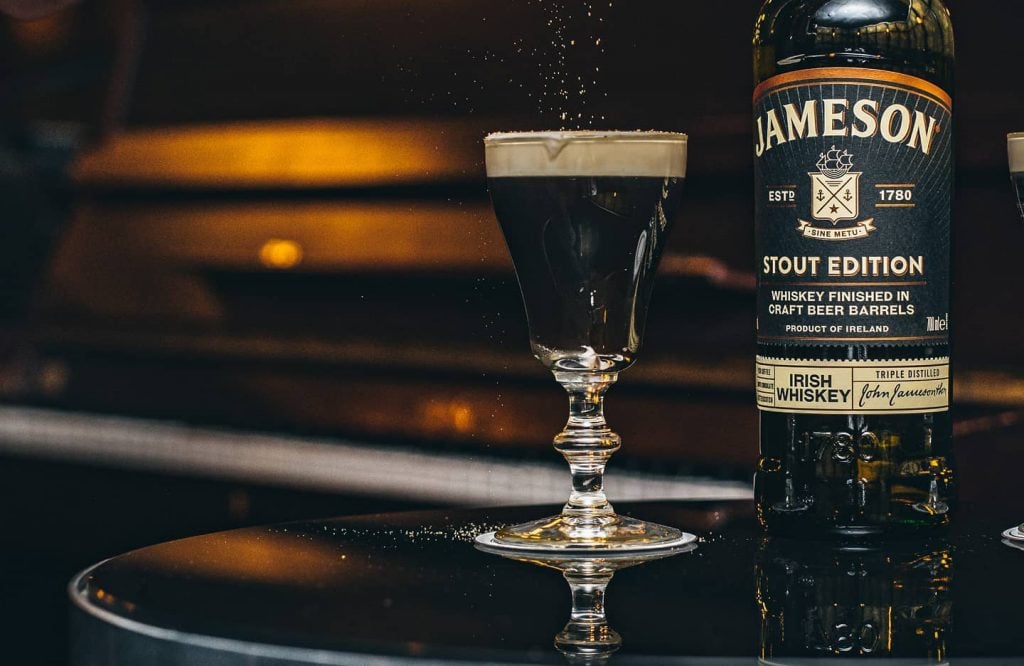 Irish Coffee
There are a million different ways to make this iconic Irish serve, but our friends over at Swift have well and truly nailed the process of creating the finest Irish Coffee. Just ask anybody who has ever been to the London bar. 
How to make an Irish coffee
40ml Jameson Caskmates
75ml fresh filter coffee
Demerara sugar
Double cream
Fresh nutmeg
Start by lightly whipping the cream until it is very slightly thickened, then set aside. In a serving glass, combine the Jameson Caskmates, coffee and some Demerara sugar (you can adjust the amount to your taste). Then, slowly pour the cream over a bar spoon and onto the coffee, which will make sure the cream floats on top. Grate some fresh nutmeg on top to garnish.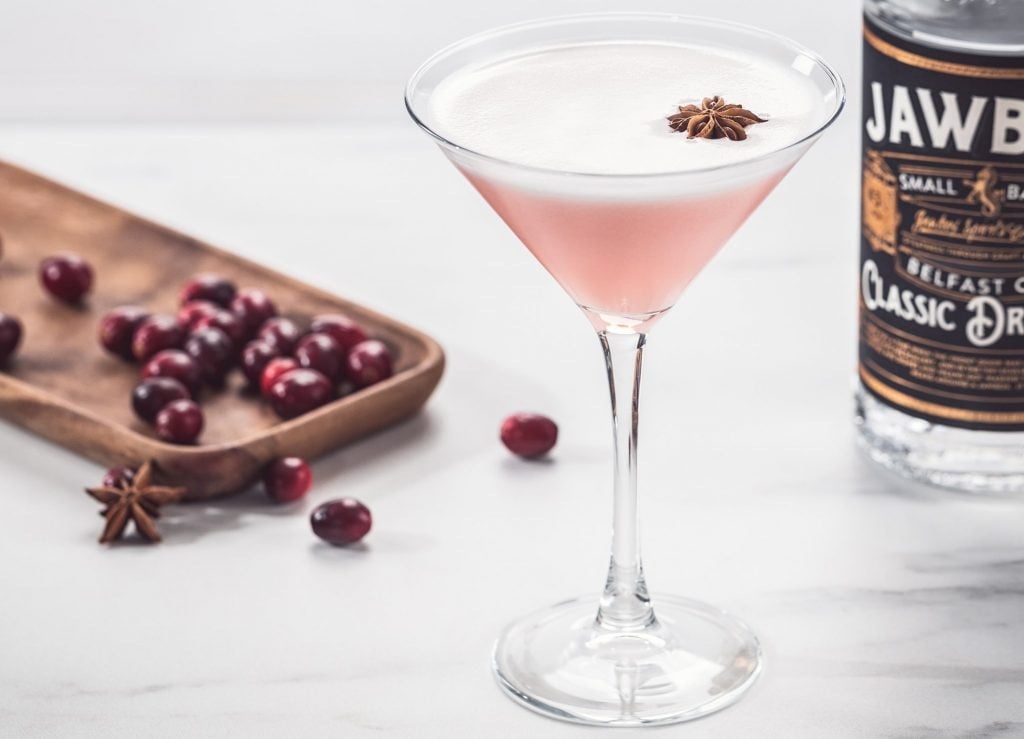 Wee Lady⁠
A light, fruity and fun serve that looks terrific, the Wee Lady is made with Jawbox, is a classic dry gin that features Irish botanicals like local Belfast black mountain heather. 
How to make a Wee Lady
50ml Jawbox Small Batch Gin⁠
15ml Calvados⁠
25ml fresh lemon juice⁠
15ml sugar syrup⁠
5ml Grenadine syrup⁠
1 egg white⁠
Maraschino cherry for garnish⁠
Pop all of the ingredients (apart from the garnish) into a cocktail shaker and then dry shake for about 30 seconds. Add ice and shake again until cold. Fine strain into a Martini glass and garnish with your cherry.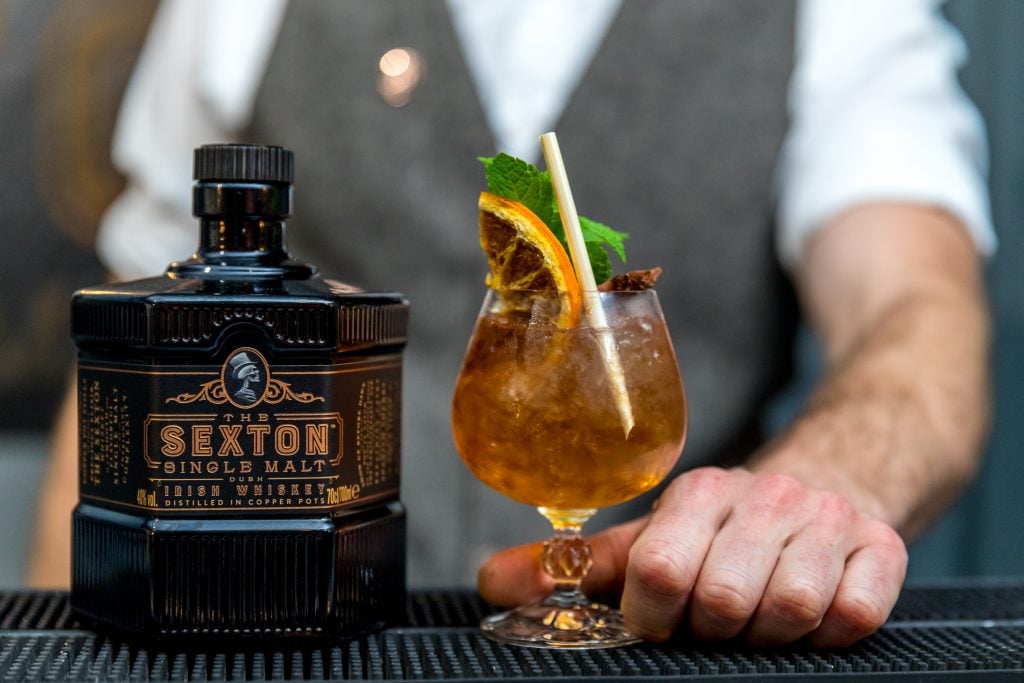 Laid To Rest
A sherry-tastic cocktail, combining two varieties of the Spanish fortified wine with The Sexton Single Malt, which was matured in Spanish Oloroso sherry casks.
How to make a Laid to Rest
25ml The Sexton
10ml Pedro Ximénez sherry
20ml Manzanilla sherry
20ml spiced claret syrup
Mint leaves
Dried blood orange
First, combine The Sexton Single Malt, both sherries and your syrup and give it a good stir. Then strain this mix into a glass over crushed ice and garnish it with mint leaves and a slice of dried blood orange.