Normally for this slot we highlight one product. This week, however, we've got a whole raft of exciting new whiskies (and some rum) from Britain and Ireland bottled exclusively for That Boutique-y Whisky Company. It's TBWC Home Nations Series! 
It's fair to say that there's a lot of whisky talent in Britain and Ireland. Obviously Scotland and Ireland are world leaders, both vying for the position as the first place whisky (or whiskey) was made. Quick aside, why don't the Scots, the Irish, and the Americans just sit down and just agree on a spelling for 'whisky' so we don't have to use tortured constructions like whisk(e)y? This has gone on too long.
Anyway! It's not just in the old countries, England and Wales now have serious strength in depth when it comes to whisky with the English Whisky Company in Norfolk turning 15 this year and Penderyn in the Brecon Beacons turning 21 in September. These pioneers have been joined by a legion of innovative distilleries making bold, distinctive whiskies.
British & Irish Lions, but with booze
So to celebrate all this talent, That Boutique-y Whisky Company is releasing the Home Nations Series. The idea of the 'home nations' is inspired by rugby where England, Ireland, Scotland and Wales put aside their rivalries to play together as the British & Irish Lions, usually with magnificent effect.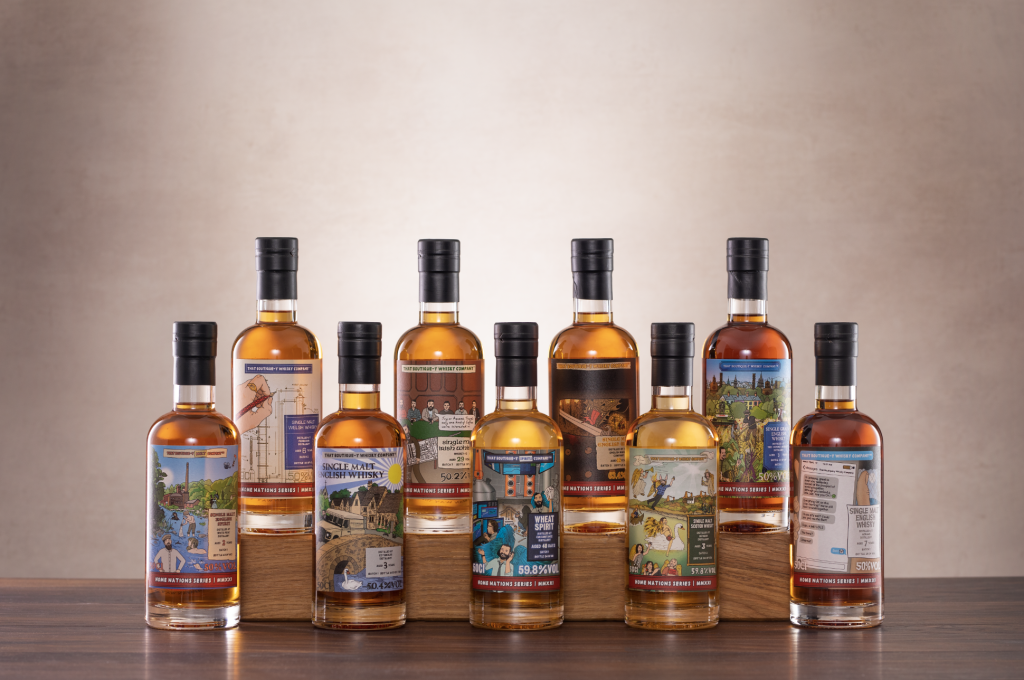 The whiskies include a six year old Penderyn from Wales, a cask strength three year old from Scotland's Nc'Nean Distillery, and a very special 29 year old Irish single malt from an undisclosed distillery (though you can probably guess which it is.)
Meanwhile, team England fields a 12 year old from the English Whisky Company in Norfolk, a 7 year old from Adnams in Suffolk, a 3 year old single grain from the Oxford Artisan Distillery, and a 3 year old from the Cotswolds Distillery. Meanwhile we have two nearly whiskies from Circumstance in Bristol and White Peak in Derbyshire. 
There's rum too!
But that's not all! The Home Nations series includes three rums: a 17 month rum from Ninefold in Scotland, an 18 month rum from Greensand from Kent ,and a 2 year old from J. Gow on Orkney! Plus a selection of rare single malt Scotch whiskies bottled exclusively for That Boutique-y Whisky Company – see the full range here.
I've pulled out three that I particularly liked below. These are largely single barrels and bottled at cask strength or high ABV. All come in 50cl bottles. Numbers are extremely limited so hurry, catch the home nations while you can.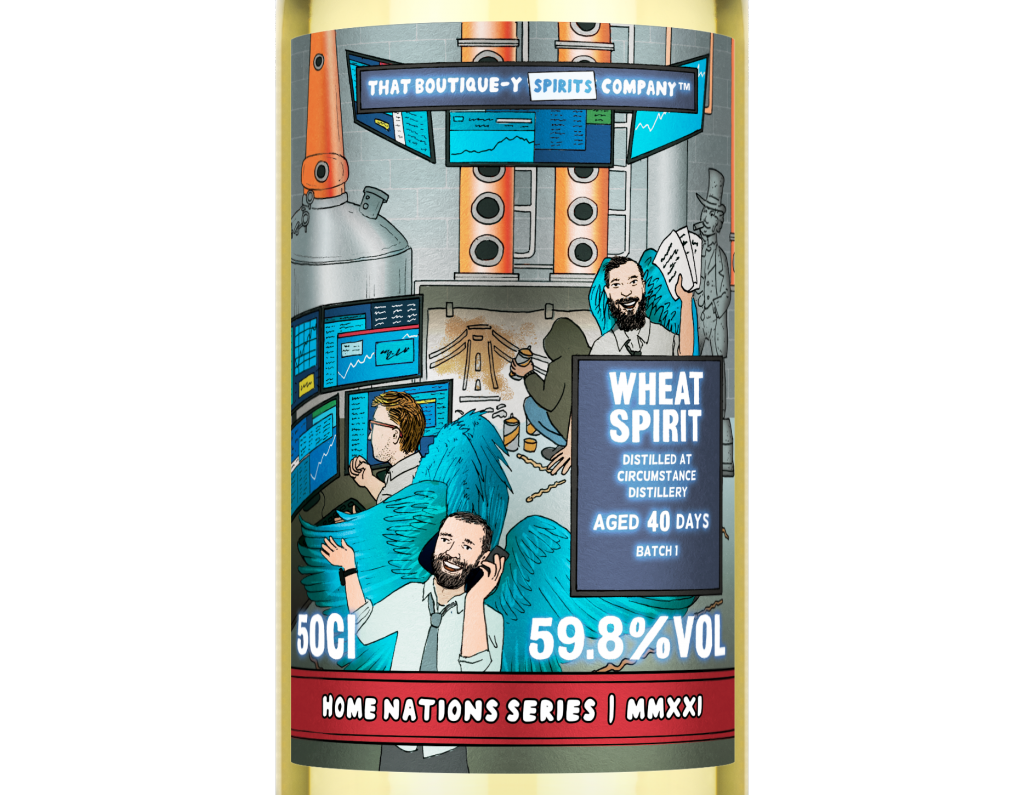 Type: Wheat spirit
Cask types: Matured in a drum with charred English oak spindles
ABV: 59.8% 
We visited this distillery a couple of years ago and were amazed by the innovations going on with yeasts, fermentation times and, most of all, ageing. This shows how you can get masses of flavour into a young spirit without it tasting over-worked. Extremely clever.
Nose: Super sweet, chocolate digestives and ginger nuts. It's like a party in the biscuit aisle at Sainsbury's!
Palate: Sweet toffee and chocolate and then spicy. Really really spicy with black pepper, chilli and bitter minty notes – like Fernet Branca. Some massive spicy wood action happening here.  
Finish: Spices go on and on, seriously intense!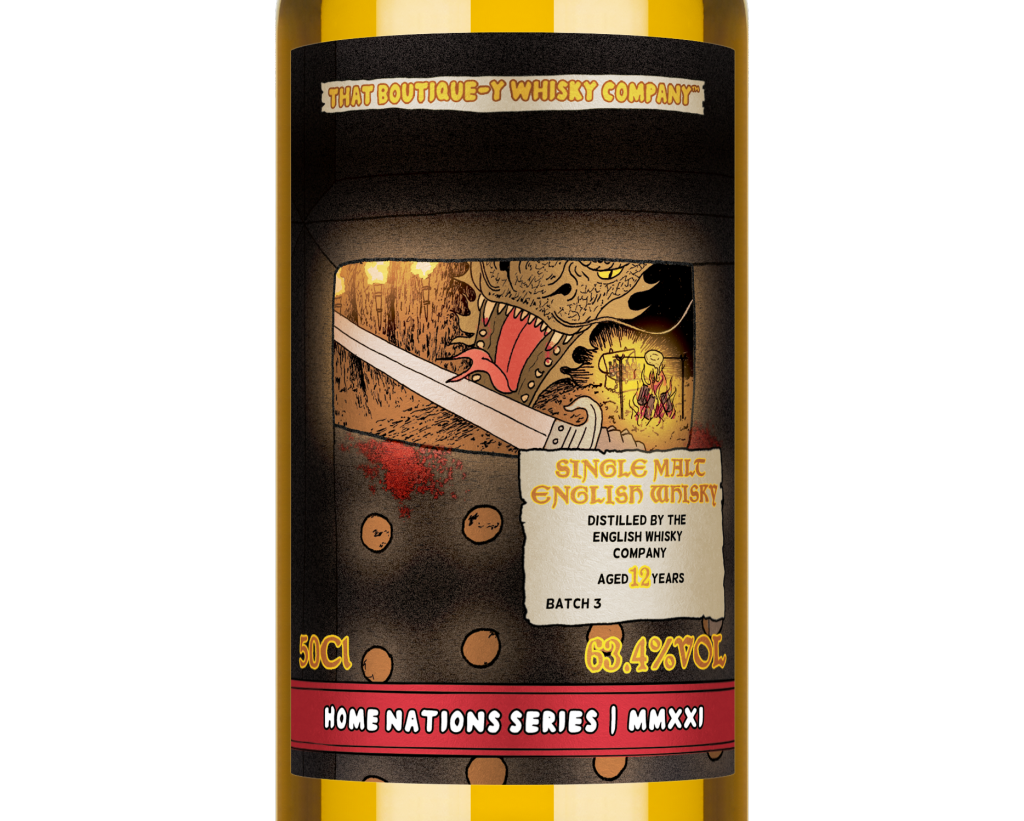 Type: Single malt
Cask: first-fill bourbon
ABV: 63.4%
Wow! This is a mighty dram. This English whisky pioneer just keeps getting better and better. Can you imagine how excited we are to try a 15, an 18 or even a 21 from this distillery?
Nose: Toffee, chocolate, dried fruit, vanilla and creamy cereal notes, water brings out sweeter notes and peachy fruit.
Palate: Big spice, wood tannin, dark chocolate, savoury, and bitter coffee with a full texture like chestnuts. Water brings out aromatic tobacco notes, and with time a distinct apricot taste emerges. 
Finish: Layered and very complex, that apricot note goes on for a good ten minutes.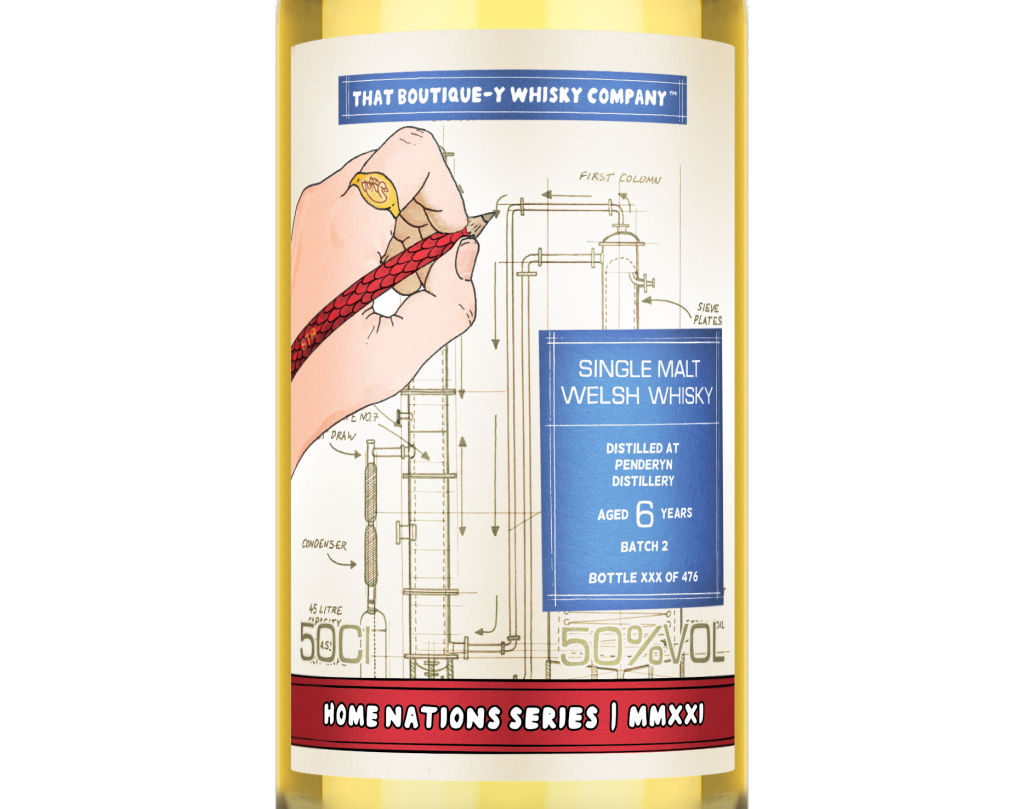 Type: Single malt
ABV: 50% 
Cask type: This is from a single STR red wine hogshead.
Distilled in Penderyn's unique Faraday still – like a cross between a pot and a column (read more about it here). It's been a while since I've had Penderyn, this bottling shows how beautiful it is at a higher strength. 
Nose: Sweet cereal notes with apples, caramel, butter and toffee.  
Palate: Creamy marzipan texture, there's a gentle sweetness with baking spices like cinnamon and creamy patisserie notes with orchard fruit. Lovely balance, no water needed here.
Finish: Gentle sweetness and spice.