From the Negroni to the Old Fashioned, here are five easy cocktails to make at home without any equipment more elaborate than a shaker and a jigger. Once you've mastered the basics, we've included tips for how you can upgrade your drink.
Since the strange events of the past year, we've become quite proficient home bartenders here at Master of Malt, able to whip up a fairly passable Martini in no time at all. It might not look quite as fancy as one at the Savoy but it certainly hits the spot. That's the great thing about the classic cocktails, you don't need a lot of elaborate equipment to make them. In fact, just turn to our home bar essentials page for a good list of bottles you can make pretty much everything with. A proper shaker is worth having and a jigger, and then you're ready to go. Cocktail nirvana awaits.
How to make a Dry Martini:
The king of cocktails! Probably more has been written about the Dry Martini than any other cocktail. The big question is: how strong do you like yours? Some people just like a splash of vermouth, but we like it a little wetter. It's really up to you. However you like it, use top-quality gin, plenty of ice and whatever you do, don't shake it!
Basic recipe:
60ml Bathtub Gin
10ml Dolin dry vermouth
First, chill your Martini glass, then fill a shaker with ice and add the ingredients and stir for 30 seconds. Pour into the glass and garnish with an olive. 
Top tip: Keep your gin in the freezer and vermouth in the fridge and your Martini will come out extra cold with less dilution.
The upgrade: Use new make spirit or unaged Armagnac instead of gin for a spicy alternative.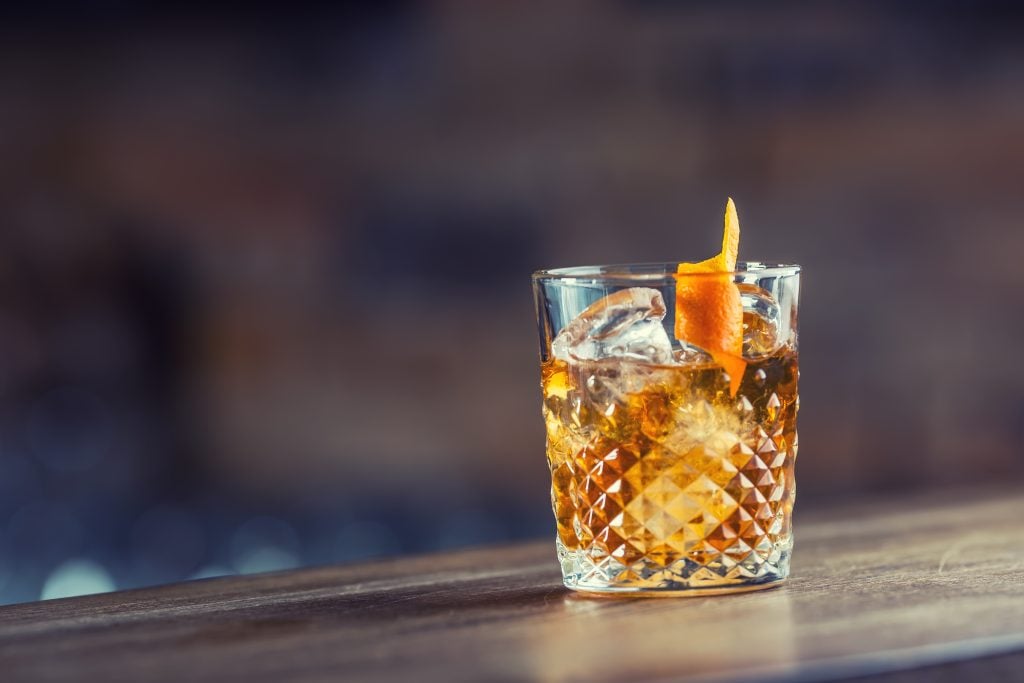 How to make an Old Fashioned:
The original cocktail. In the olden timey days a cocktail simply meant a mixture of spirit with water, sugar, ice and bitters. Rye whiskey or bourbon are the most common spirits used but the Old Fashioned can be made with pretty much anything under the sun such as rum, single malt Scotch whisky, mezcal, Tequila, or gin. 
Basic recipe:
60ml Black & Gold 11 Year Old Bourbon
1 tablespoon sugar syrup
Angostura Bitters to taste
Fill a tumbler with ice, add all the ingredients and stir thoroughly for 30 seconds. Taste, add more bitters of sugar syrup if you want. Express a piece of orange peel over the top, drop it in and serve.
Top tip: Don't bother mucking about with sugar cubes like Don Draper in Mad Men, just use a simple syrup.
Upgrade: Use sweet sherry-like a cream or PX instead of sugar syrup. This works particularly well if you're using a sherry cask whisky.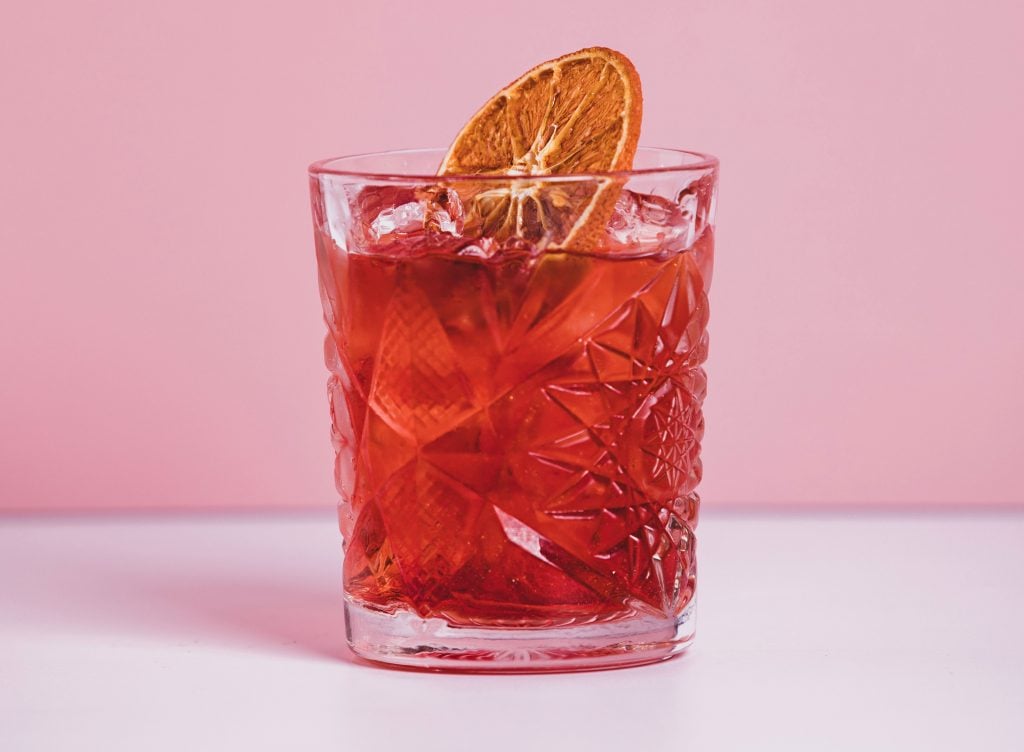 How to make a Negroni:
Probably the easiest of easy cocktails, the bitter complex Negroni was once a trade secret, beloved by bartenders but thought a little too much for your average customer. Well, not any more, the Negroni is very much mainstream. Part of the appeal is it's so easy to make. Just make sure you've got plenty of good cold ice and you're ready to go.
Basic recipe:
30ml Campari
30ml Martini Rosso
30ml Beefeater London Dry Gin
Add all the ingredients to an ice-filled tumbler. Still well, express a piece of orange peel and drop it in.
Top tip: A trad juniper-forward London Dry works best. We've had some Negroni disasters with liquorice-heavy and other unusual gins.
Upgrade: Everything is up for grabs with a Negroni. Try swapping the gin for mezcal, play around with different vermouths or even use something else like Amaro Montenegro instead of Campari.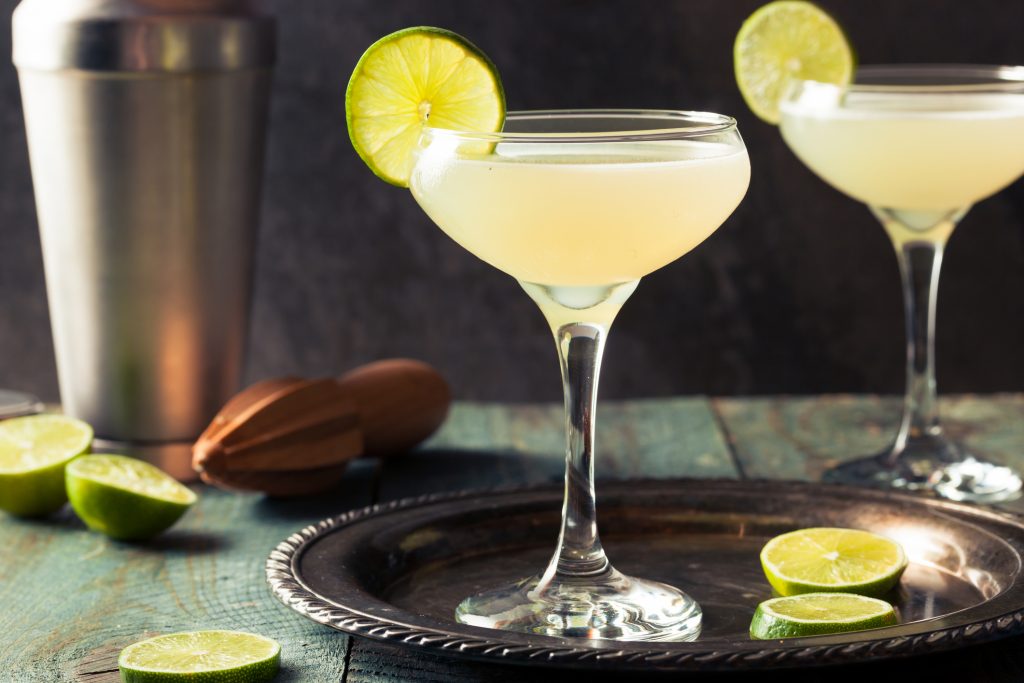 How to make a Daiquiri:
Nowadays when you order a Daiquiri in Havana, you tend to get the frozen version. What we have here is what's known in Cuba as a Daiquiri Naturale. There are so many different ratios out there, this one comes from Simon Difford and it works beautifully.
Basic recipe:
50ml Havana Club Añejo 3 Year Old
15ml lime juice
10ml sugar syrup
Shake ingredients with plenty of ice and double strain into a chilled Martini glass. Serve with a wedge of lime
Top tip: Be carefully when squeezing the limes that you don't get any oils from the skin in as this can make your Daiquiri bitter.
Upgrade: Use dark rum and a little coffee liqueur to make a rich Daiquiri Mulata, a great after-dinner sipper.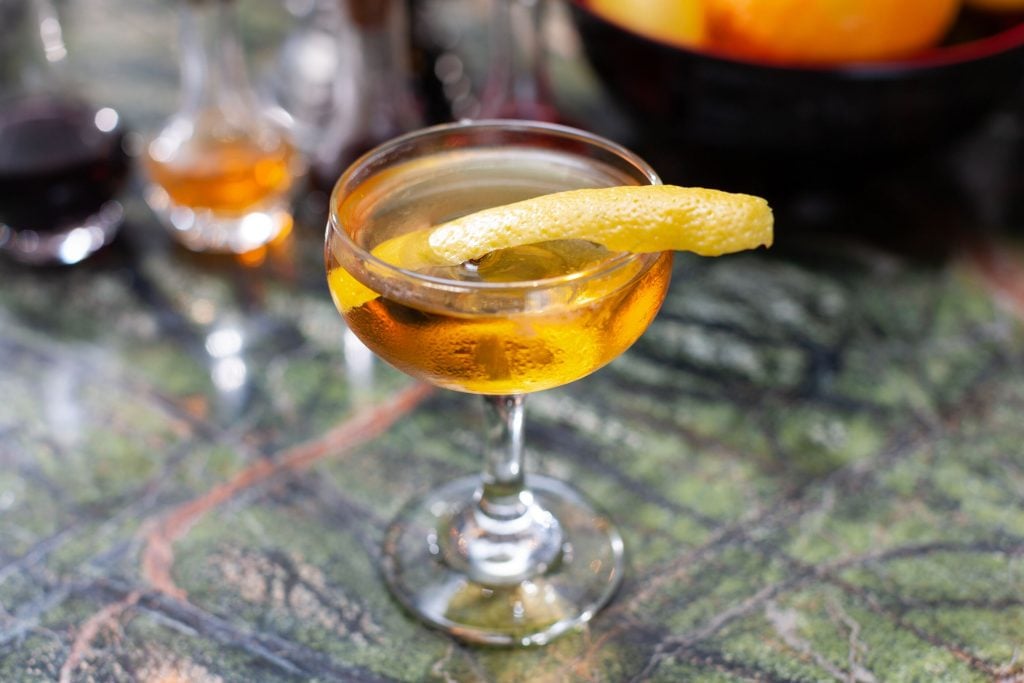 How to make a Manhattan:
A good way to think of a Manhattan is that it's a sweet Martini made with dark spirits instead of gin. Rye is traditional but there's a whole family of similar drinks such as the Rob Roy, made with Scotch, the Emerald, with Irish whiskey, and the Harvard, using Cognac. 
Basic recipe:
50ml Michter's US*1 Rye
25ml Cinzano Rosso 1757
Dash of Angostura bitters
Stir ingredients with lots of ice in a shaker and strain into a cold coupe or a Nick & Nora. Express a piece of orange zest over and drop into the glass. 
Top tip: Though the Manhattan is traditionally served straight up, it's also excellent on the rocks for when you want your easy cocktail fix quick.
Upgrade: Add a tablespoon of Fernet Branca to your Manhattan to give it a powerful menthol breeze. It's like cough medicine for grown-ups.