Negroni Week is here at last! And with the help of a book by David T. Smith and Keli Rivers, we're learning just how versatile and adaptable this classic drink can be.
We've been doing the Cocktail of the Week slot for over three years now and as yet we haven't done what many consider to be the greatest cocktail of all, the Negroni. Yes, we've featured a Shallow Negroni, a Montenegroni, and we've even featured a White Negroni, but a plain old vermouth, Campari and gin Negroni, we've overlooked. 
Until now. A swanky book, called, naturally Negroni, caught our eye by writer and booze consultant David T. Smith, and Keli Rivers from the American Distilling Institute. It's both an introduction to this most storied of drinks and a recipe book with over 30 different interpretations of the sweet and bitter monster. They write: "On the face of it, the Negroni is equal parts mix of gin, vermouth, and bitters (most typically Campari), but beneath that bright red surface lies a whole world of delights to explore and enjoy."
The history of the Negroni
First a bit of history, the Negroni is usually attributed to Count Camillo Negroni in the 1920s, who asked the bartender Forsco Scarselli at the Café Casoni in Florence to make his Americano (Campari and Italian vermouth with soda water) a little stronger. But there's all kinds of embellishments and disagreements that go along with this story. There's a version that Scarselli was distracted by a beautiful lady, well he was Italian after all and poured gin instead of soda into the drink. And, as Smith and Rivers explain,  there's no evidence that Camillo Negroni was actually a count. Maybe it was a silent 'o'. 
It gets more complicated from there. According to this typically thorough article from Simon Difford on the subject, the aristocratic Negroni clan claim that there was no such person as Camillo Negroni in the family, and in fact the cocktail was invented by General Pascal Oliver Comte de Negroni. A real count. Furthermore, this count wasn't even Italian, he was French! Sacre bleu! There's also another great deep dive into this complex subject here. 
The great bitterness revival
Whoever invented it, the Negroni took a long time to become one the essential cocktails outside of its home country. I remember in the '00s, it was still something of a bartender's secret. But then the great bitterness revival (or GBR for short) hit Britain and America sometime around 2009. Gradually, and then all of sudden, the Negroni took centre stage and no menu could be complete without one. No wonder, it just tastes so good and it's easy to make. And, of course, it's incredibly adaptable. We highly recommend buying a copy of Negroni for inspiration. 
So we're publishing three recipes from the book which take the basic components of the Negroni, and then push them in strange and surprising new directions. But first here's the classic: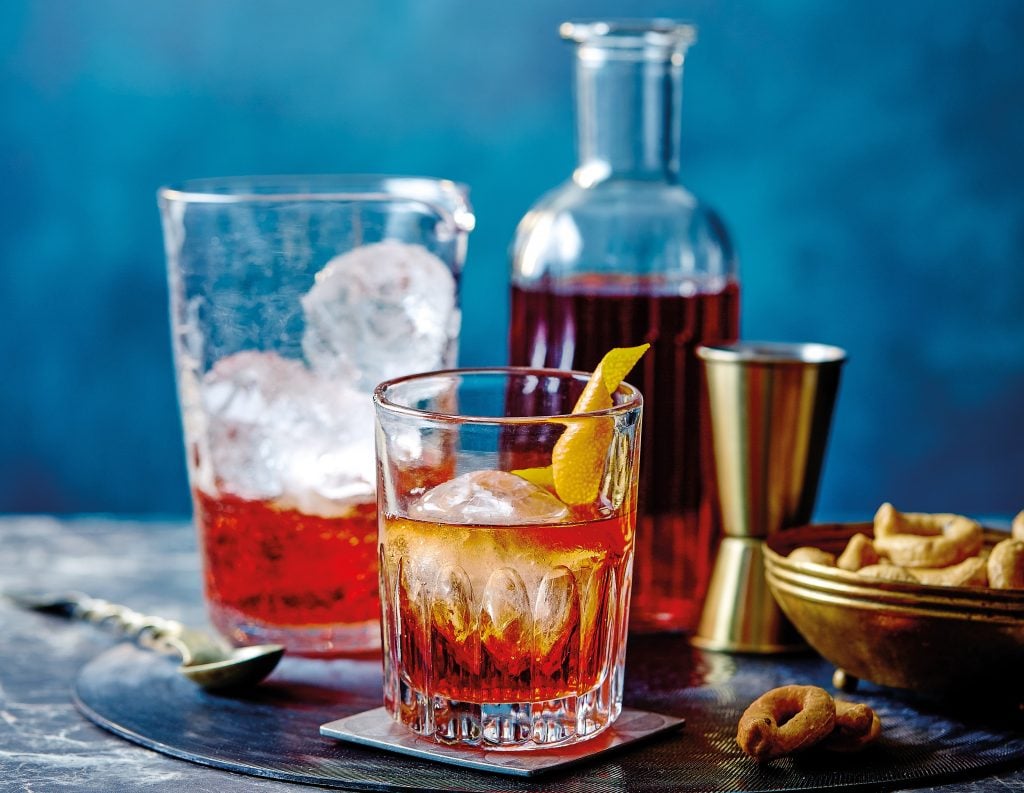 How to make a classic Negroni
We are going to keep this ultra-traditional. No batching, no straining, no weird Amari, just a classic ratio of one part gin, one part Campari and one part vermouth. The gin has to be something with a strong juniper-led profile, no wacky botanicals, we're going for our old favourite Bathtub. Then Campari, can't go wrong with that. For the vermouth, there's all sorts of things you can go for but we're using the amazing saffron-scented Azaline. And this week, we're running a competition where you could win a Negroni bundle.
35cl Bathtub Gin
35cl Campari
35cl Azaline Saffron Vermouth (you can buy all three together here)
Fill a tumbler with a large cube of ice, add all the ingredients and stir until nice and cold. Express an orange twist over the top and drop it in. Could not be simpler.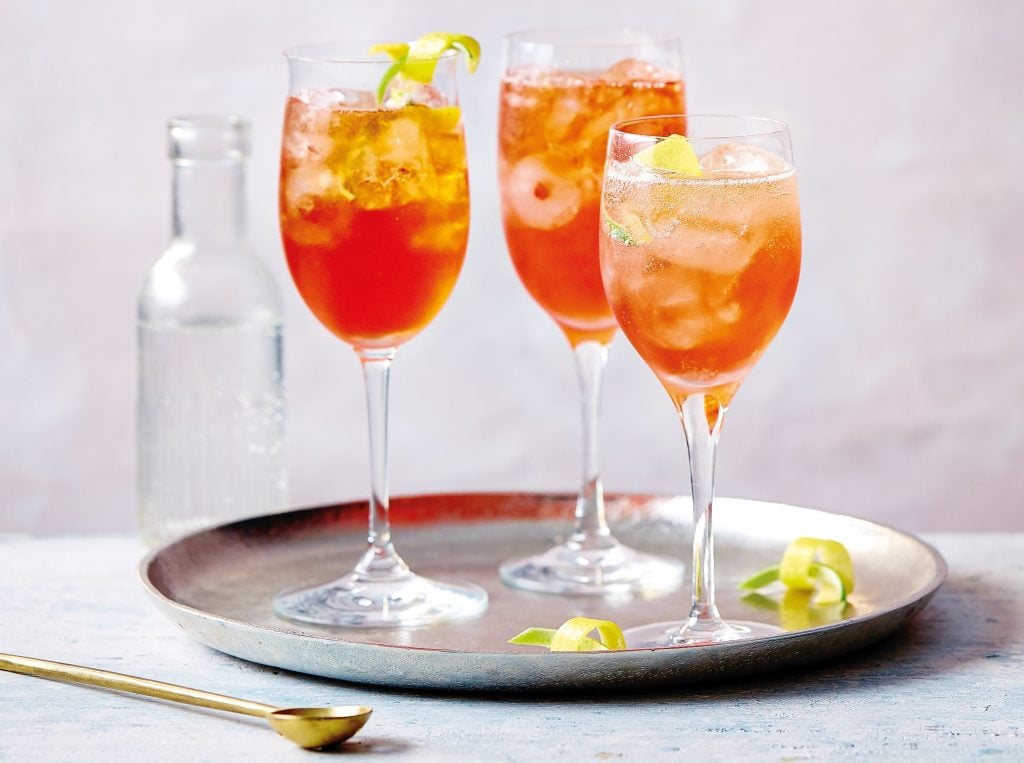 Newbie Negroni
The authors write: "For drinkers coming across the cocktail for the first time, its intensity and bitterness can be overwhelming. This recipe has been designed to be a more gentle introduction." I'm a confirmed bitterness fan, but I loved this as it's essentially a Negroni stretched into a long drink. Perfect on a summer's day. You can use Campari, Aperol, or Select Aperitivo instead of Sacred Rosehip Cup.
25ml That Boutique-y Gin Company Moonshot Gin
25ml Sacred Rosehip or Pimm's No.1
25ml Martini Rosso
15ml fresh orange juice (blood orange is particularly good)
25ml soda water
Add the first four ingredients to an ice-filled large wine or Highball glass. Stir and top up with soda water to taste. Garnish with lemon, lime and orange peels.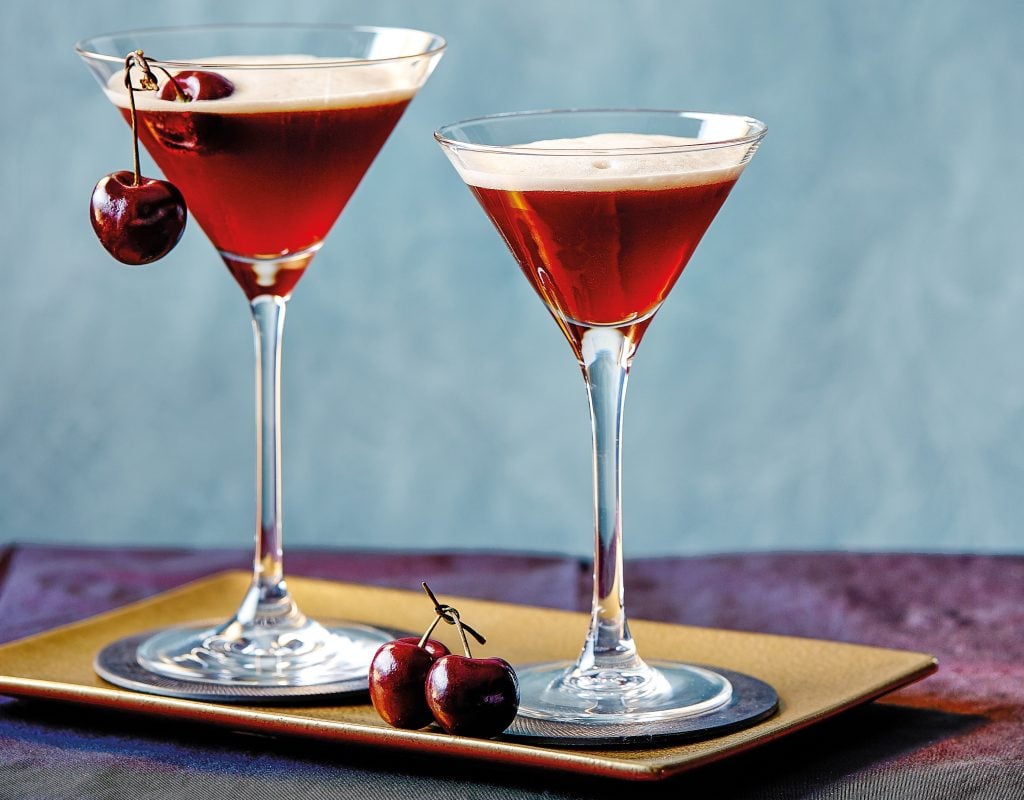 After-dinner Negroni
Essentially an Espresso Martini combined with a Negroni. Watch out world, here I come! The authors recommend a spice-forward gin such as No.209 from San Francisco. I reckon Sacred Cardamom would do magical things here with the coffee too.
25ml No.209 Gin
25ml Martini Rosso
25ml Campari
25ml Freshly-made espresso, chilled
Add the ingredients to an ice-filled shaker. Shake vigorously and strain into a cocktail glass. Garnish with a fresh cherry.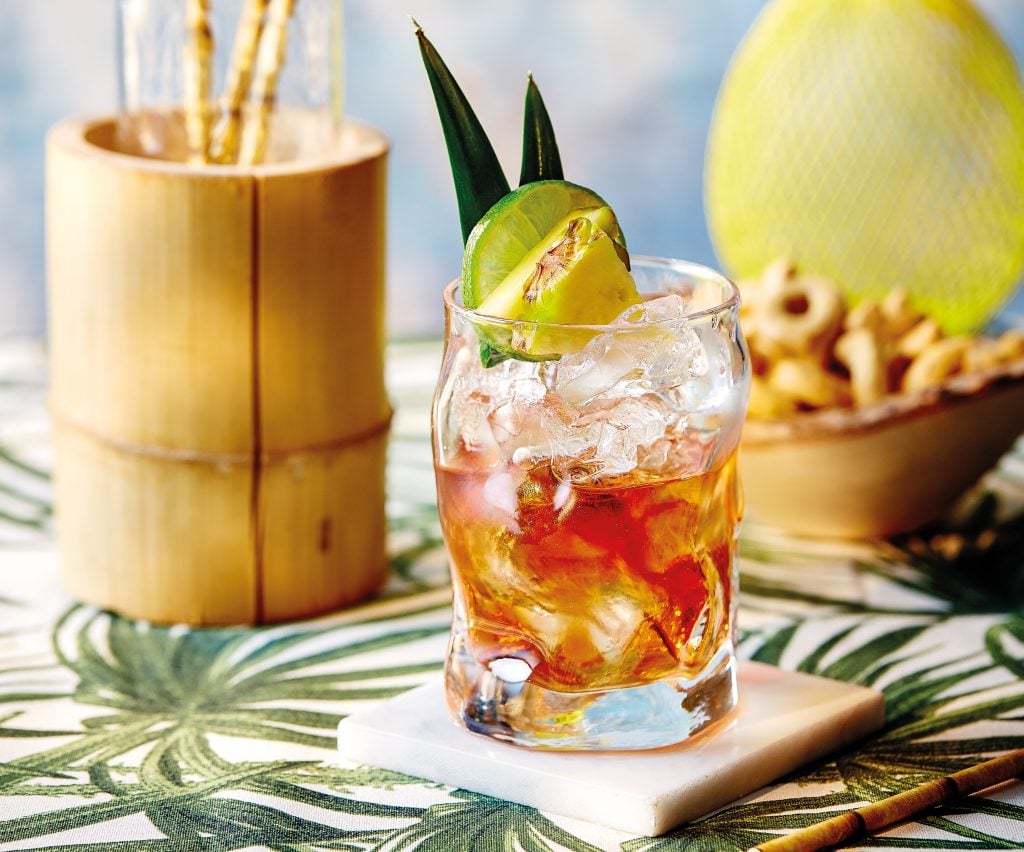 Tiki Negroni
A pungent rum works brilliantly in place of gin in a Negroni but why not put them both in as with this tiki version? The authors write "the key to this recipe is the Plantation Pineapple Rum" and from the same producer Citadelle Gin.
25ml Citadelle Gin
25ml Martini Rosso
25ml Campari
25ml Plantation Pineapple Rum
3-4 dashes of Angostura bitters
Add all the ingredients to an ice-filled shaker and shake hard. Fine-strain into an ice-filled rocks glass and garnish with a lime wheel and pineapple wedge.
Negroni by David T. Smith & Keli Rivers, published by Ryland Peters & Small (£7.99) Photography by Alex Luck © Ryland Peters & Small