No matter what your tastes run to, there's a rum for you out there. With eight delicious serves we show you how diverse and versatile this amazing spirit can be.
Rum really is the most diverse and versatile of spirits from the smoothness of Cuba to the funk of Jamaica, there really is something for everyone. So to show off all the amazing things that rum has to offer, we're taking a closer look at various rum serves from the really couldn't be simpler, just drinking it neat with ice, to slightly more complicated things like the Banana Daiquiri. 
So whatever your tastes are, there's a rum for that.
Drinking it neat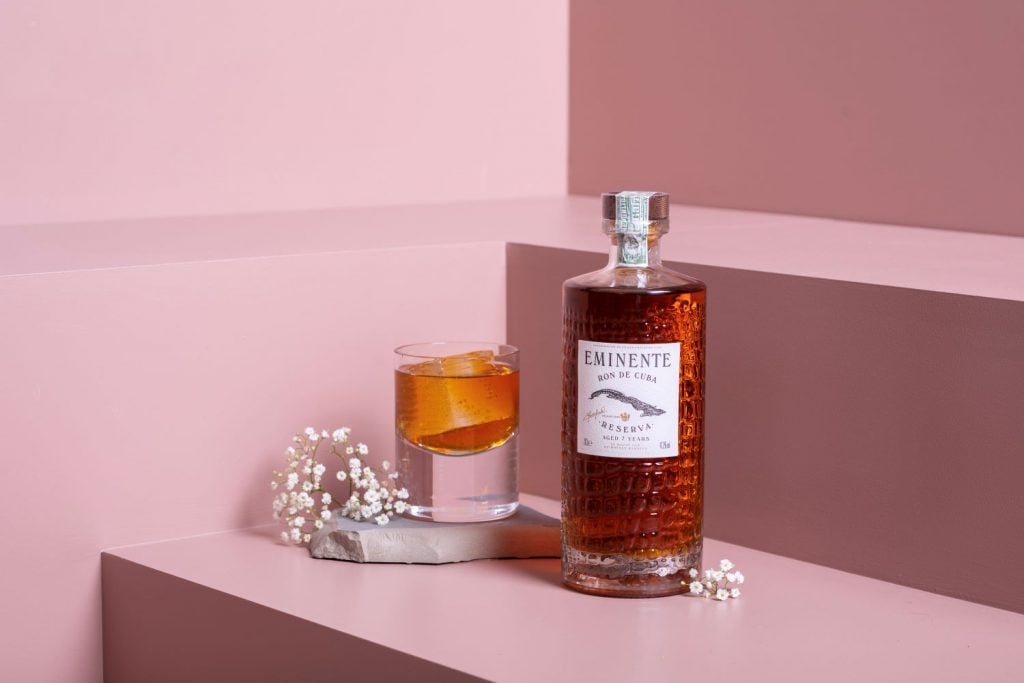 This fine fruity Cuban spirit from the LVMH stable, the company that owns Hennessy and Glenmorangie, shows how well this island does complex, almost brandy-like rums. It's distilled from 100% Cuban sugar cane and the finished rum is made from a blend of high strength spirit, and aguardiente, a lower strength, more highly flavoured spirit, which is aged in a mixture of ex-bourbon casks for a minimum of seven years. 
How do I drink it? 
Those deep complex flavours of dark cherry, chocolate and tobacco, are best served simply. You could sip it neat but we think it's even better with ice and a slice of lime.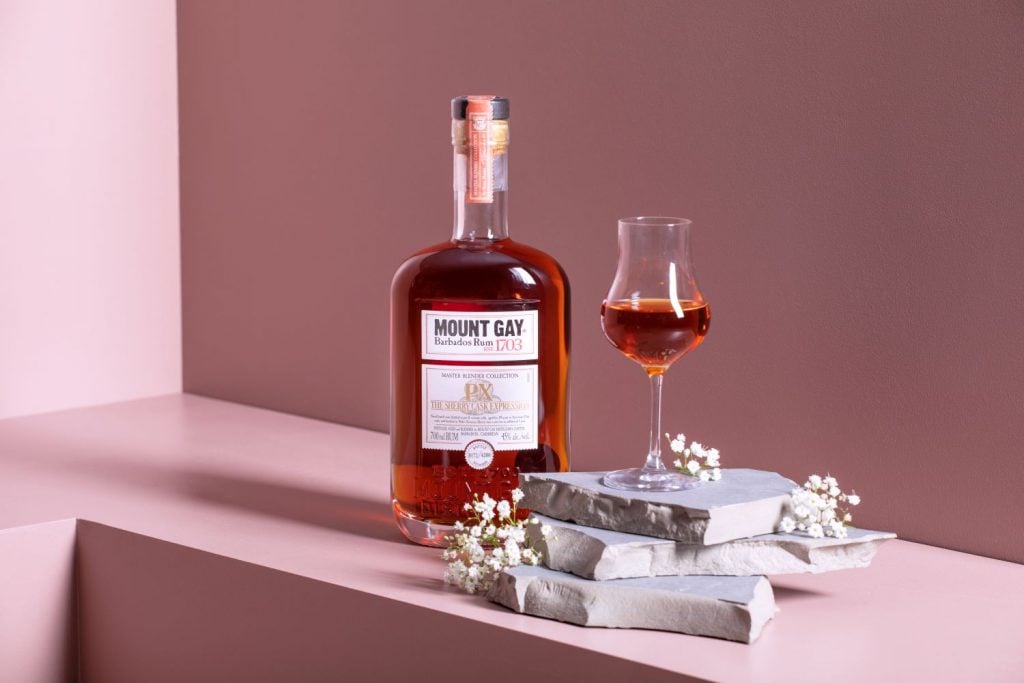 One of the fanciest rums that money can buy. This was created by master blender Trudiann Branker, using some of the oldest rum stocks in the Barbados distillery's bonds. A blend of pot and column still rums, it was aged in American whiskey casks for 20 years before spending an additional year maturing in Pedro Ximénez sherry casks. 
How do I drink it?
With its rich, heady sherried flavours, this rum needs no embellishment. We think it's best appreciated like a good single malt, out of a tasting glass or a nice heavy tumbler. Maybe with a cigar on the side. 
Classic rum cocktails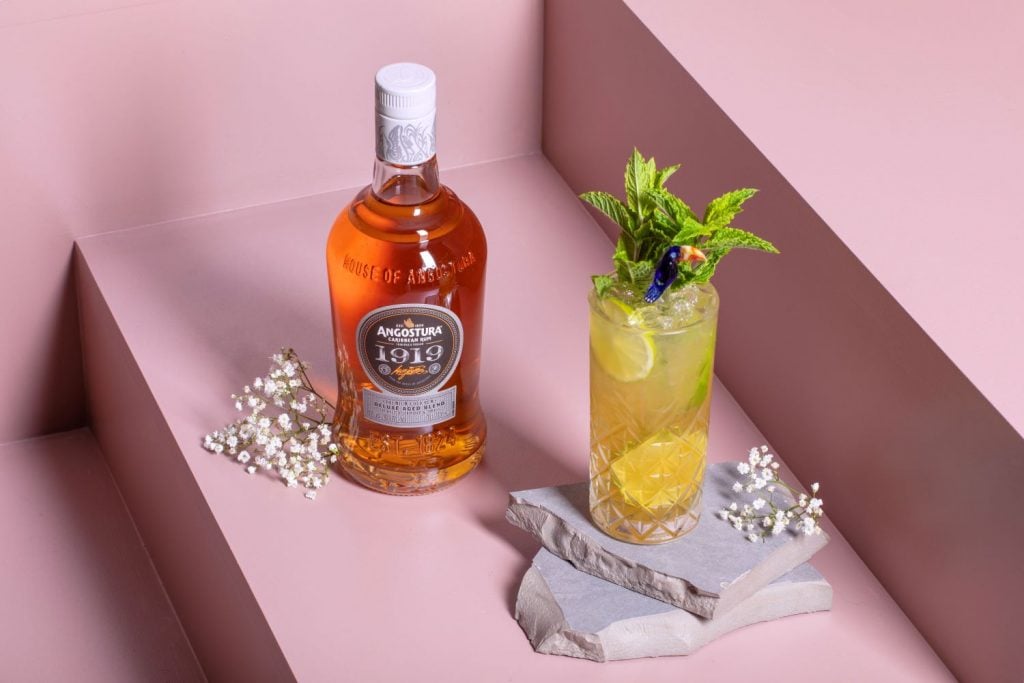 Delicious aged rum from Angostura in Trinidad, yes from the company which makes the famous bitters. This is made from a blend of light and heavy rums distilled from molasses which are aged in charred American oak casks to impart flavours of vanilla and cloves. This has enough body to sip over ice but it would also be great in all kinds of cocktails like a Mojito.
How to drink it?
In a Mojito! Here's how to make one.
Prep time: 
Ten minutes
Serves one
Ingredients:
60ml Angostura Rum 1919
Half a fresh lime, cut in 4 or 6 parts (or use 15ml lime juice)
1 teaspoon brown sugar
Mint leaves, about 15
Sparkling water to top
Method:
In a Highball glass gently muddle the limes, mint leaves and brown sugar. Add the rum, fill glass two thirds full with crushed ice and stir vigorously. Top with sparkling water and stir again gently. Add more crushed ice, until the glass is filled to the brim, and garnish with a mint sprig.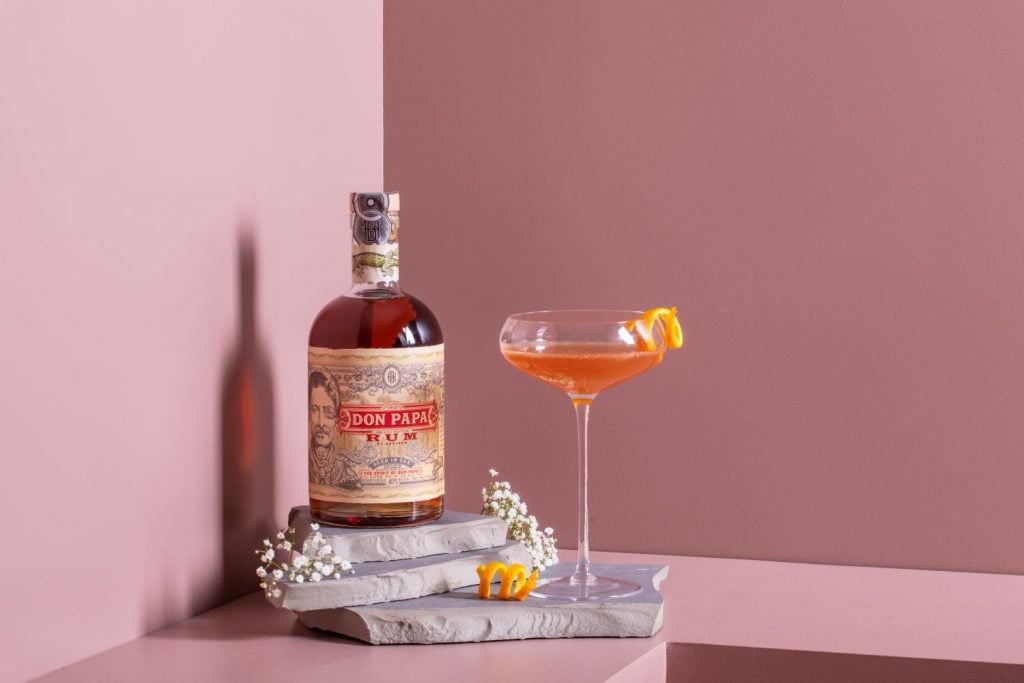 One of the world's most popular rums, this comes from the Philippines, and is inspired by the story of Papa Isio, who played a big part in the late-19th century Philippine revolution. The rum itself is made using sugar cane grown on the island of Negros in the Philippines and matured in oak barrels for seven years, after which it is blended and bottled.
How do I drink it?
In an El Presidente! Here's how to make one:
Prep time: 
Five minutes
Serves one
Ingredients:
45ml Don Papa Small Batch Rum
22ml Dolin Blanc vermouth
22ml orange Curacao
1 dash grenadine
Orange peel twist
Method:
Chill a coupe or Martini glass. Fill a mixing glass with ice cubes. Add rum, vermouth, Curacao and grenadine, and stir with a bar spoon. Strain into your chilled cocktail glass and garnish with an orange peel.
Title again to match the builder page? "Flavourful Infusions"/ Rum cocktails with a flavourful twist?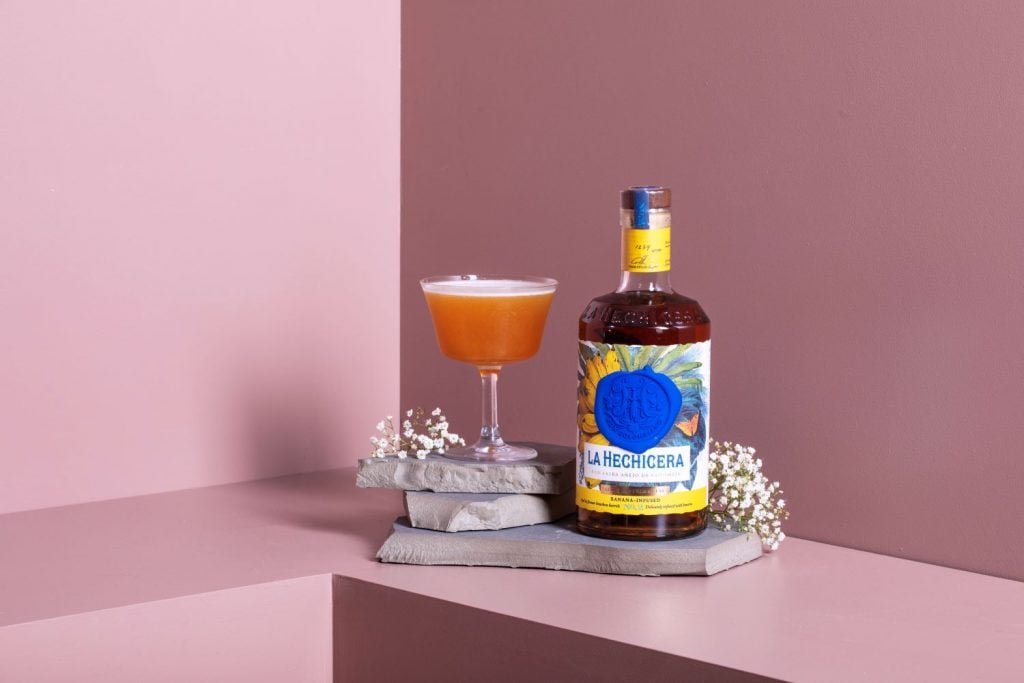 It's the second experimental release from La Hechicera! This time the Colombian distillery has added a fruity twist to its full-flavoured aged rum, infusing it with organic sun-dried banana – hence why it's called the Banana Experiment. The expression is also a nod to the family-run business' history in the banana trade. You'd be literally bananas not to try this. 
How to drink it?
In a Banana Daiquiri, of course! There are two types of this cocktail, one made in a blender with actual bananas and one just flavoured with banana, like the recipe below. 
Prep time: 
Ten minutes
Serves one
Ingredients:
50ml La Hechicera Serie Experimental No.2
15ml lime juice
10ml sugar syrup
Method:
Shake ingredients with plenty of ice and double strain into a chilled Martini glass. Garnish with a piece of dried banana.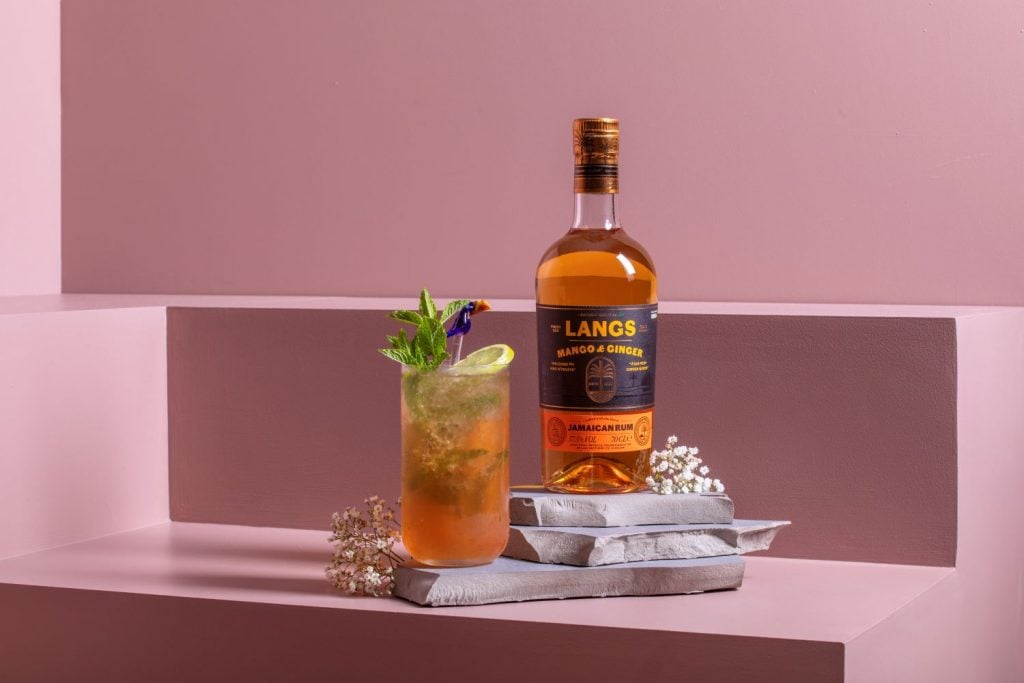 Joining the Langs Rum range is this lip-smacking Mango & Ginger expression! Created with a funky full-throttle Jamaican rum at its core, the juicy addition of mango and the fiery ginger makes for a spirit that will do fabulously in refreshing summer drinks as well as cockle-warming concoctions in the winter. 
Prep time: 
Five minutes
Serves one
Ingredients:
How to drink it?
In a twist on a Planter's Punch. Here's how to make it.
60ml Langs Mango & Ginger Rum
30ml sugar syrup
15ml lime juice
2 dashes Angostura bitters
Method:
Add all the ingredients to an ice-filled shaker. Shake vigorously and strain into a chilled glass. Garnish with orange and lime slices. 
Rum twists on classic cocktails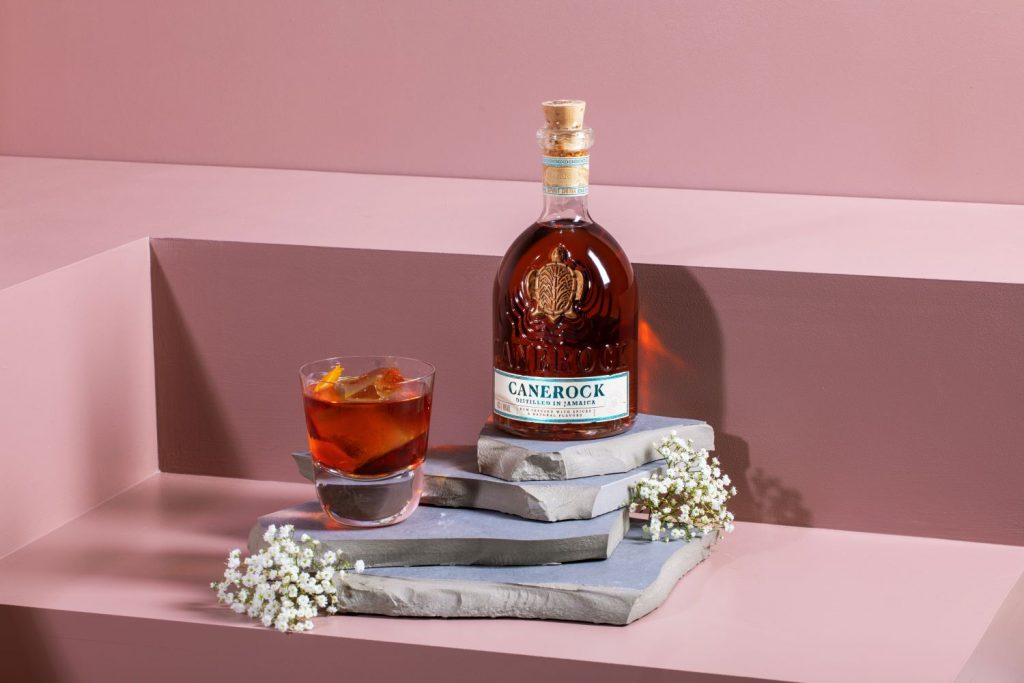 Canerock in a Rum Negroni
Canerock was created by the team at Maison Ferrand, using aged Jamaican rums at its core, including a generous helping of high-ester spirits. This  base was then infused with Madagascan vanilla pod, Jamaican ginger, Caribbean coconut, and other botanicals, and a portion is given some extra time in Pedro Ximénez sherry casks to allow its flavour profile to develop further. 
How do I drink it?
In Rum Negroni, of course! Here's how to make one:
Prep time: 
Five minutes
Serves one
Ingredients:
30ml Canerock
30ml Campari
30ml Martini Rosso vermouth
Method:
Add all the ingredients to an ice-filled rocks glass, give it a good stir, express an orange twist over the top and drop it in.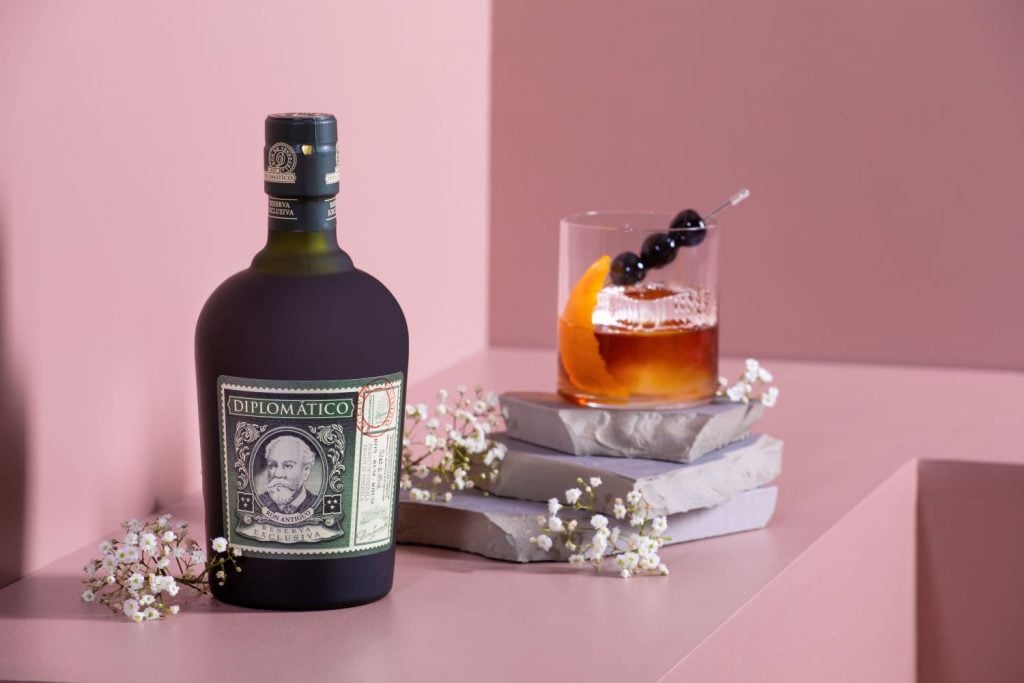 A blend of spirits from pot, column and kettle stills (this last one comes from a Canadian whisky distillery) and treated to long ageing in American oak casks, Diplomático Reserva Exclusiva from Venezuela is a legend in the rum world. It's rich, smooth and sweet. Rather like the founders of Master of Malt. In fact, with its sweet profile, you may not even need to add any sugar syrup when making an Old Fashioned. 
How to drink it?
Rum Old Fashioned! Didn't we already say that? Here's how to make one.
Prep time: 
Ten minutes
Serves one
Ingredients:
50ml Diplomático Reserva Exclusiva
5ml sugar syrup (optional)
Angostura bitters
Method:
Add the bourbon and bitters to an ice-filled rocks glass. Stir for 30 seconds and taste, add sugar syrup if required. Stir again, express a piece of orange peel over and drop it in.