We've got another edition of The Nightcap ready – time for your brain to hungrily digest these delicious morsels of drinks news!
It's Friday, fair folks that read the MoM Blog! While this of course means that it's time for your regularly scheduled instalment of The Nightcap, it's also the day of the week that new CDs get released. So why not enjoy The Nightcap while listening to some fresh new jams – like a jazz album by Jeff Goldblum? Yes, that Jeff Goldblum. Jeff "Life finds a way" Goldblum. What does that have to do with booze? Nothing, we just think Jeff Goldblum is cool.
This week on the MoM Blog, Henry donned his cocktail helmet to check out Crucible, then chatted to Angus Lugsdin of Salcombe Distillery fame (sans cocktail helmet). Annie took a closer look at the first whiskey produced in Dublin in almost 50 years at Teeling. Kristy hopped over to Madrid to see the new Johnnie Walker flagship store in all its glory. We also showed off some of our favourite tipples with equally tasty discounts and announced the winner of our Lakes Distillery VIP trip!
On to the news from the wider booze world…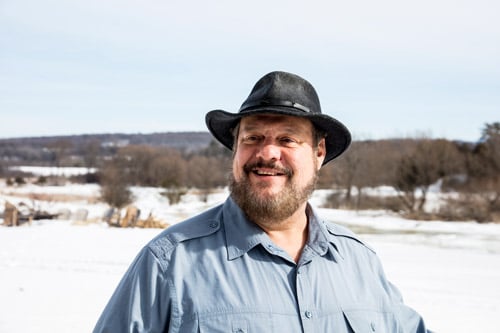 Dave Pickerell
American whiskey mourns Dave Pickerell
American distilling is in mourning as it lost one of its greats last week, Dave Pickerell, at the age of 62. Previously head distiller at Maker's Mark, Pickerell set up WhistlePig in 2009 and was instrumental in the revival of the original American style of whiskey, rye. We feel very fortunate to have met and tasted with him earlier in the year. Tributes poured in from around the whiskey world. Jeff Kovacs, the CEO of Whistlepig, said: "To us, Dave was family. He was larger than life and truly part of the WhistlePig fabric. Working with him never felt like work. It was his passion, humor and storytelling that helped this brand come alive." John Bilello from Sweet Amber Distilling said: " Dave was not only one of the most forward thinking and groundbreaking distillers to ever walk the earth, he was also a great friend." When he died, Bilello was working with Pickering on an American blended whiskey called Blackened in conjunction with Metallica. The band too, paid tribute: "He was not only a mentor and friend, we considered him a member of Metallica." We at Master of Malt just want to say: Dave, you rocked our world.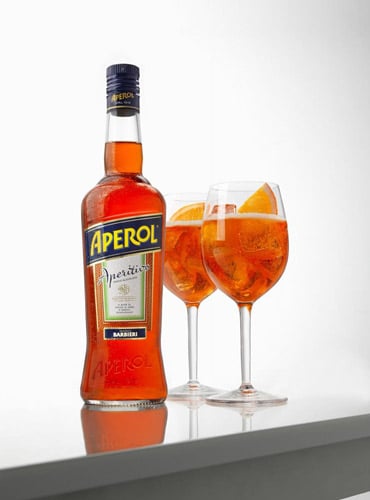 Aperol leads the way for Campari
Campari Group reports 'very positive' nine-month results
Yes, it's results season again, and Italy's Campari Group is celebrating some stellar stats. Sales for the maker of Campari (obvs), Aperol, Wild Turkey and Espolòn Tequila hit €1.2 billion for the first nine months of the year, up 6.6% on an organic basis (this was pegged back significantly to -2.5% decline when currency effects and other such technicalities are taken into account). The company doesn't seem particularly perturbed though, with Bob Kunze-Concewitz, Campari CEO, hailing the "very positive net sales organic growth" and the "outperformance of the key high margin global and regional priorities". By that he means Campari's headline brands, which did indeed shine. There seems no end to Aperol's appeal with sales soaring by 31%, while Campari climbed by 9.7%. Wild Turkey flew the whiskey flag with 11.4% gains, while the Jamaican rums, including Appleton Estate and Wray & Nephew Overproof, grew by 5.1%. Espolòn soared by 31.5%, while Bulldog Gin, still a relatively recent acquisition, saw sales increase by 5.5%. Skyy vodka, however, suffered 8.1% losses. With all this in mind, is it time to consider a name change to Aperol Group..?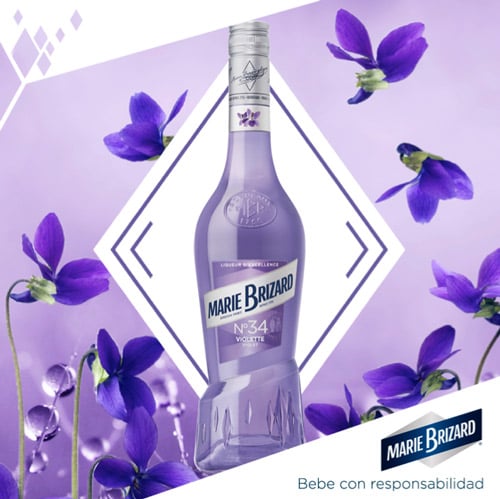 More news from Marie Brizard
Marie Brizard Wine & Spirits sees sales slide again
In a direct contrast to the fortunes of Campari Group, Marie Brizard Wine & Spirits (MBWS) once again struggled. For the first nine months of its 2018 financial year, the Sobieski vodka-, Marie Brizard liqueurs- and Gautier Cognac-maker's sales fell by 6.4% to €289.6m, with its native French market performing particularly poorly. There were some glimmers of promise though: the Polish market returned to emphatic growth, with third quarter sales climbing almost 25%, and the crucial Americas sector made 5.5% gains. Can MBWS capitalise on this growth? Let's hope so. As it stands, loan repayments are at a "temporary standstill" and plans to revamp the company's cost structure and sell some of its brands are "in progress".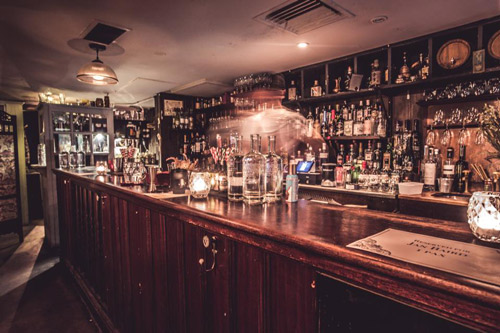 Worship Street Whistling Shop has poured its final drink
Worship Street Whistling Shop shuts up for good
Just when we were starting to process the Dandelyan news, we were hit with another shocker. This week Shoreditch's Worship Street Whistling Shop, one of London's most beloved bars, closed its doors for the final time. Founded in 2011 by Fluid Movement's Thomas Aske and Tristan Stephenson, the cocktail haunt went on to win numerous awards, including nabbing spots in World's 50 Best Bars for three years in a row. The closure was announced on social media: "After almost 8 years, today marks the end of an era for us as we have closed our doors. Thank you all our loyal customers, friends and supporters for the love over the years." The team added that they would continue "pushing boundaries" through its other sites, including the legendary Black Rock which is set to expand to other sites in 2019. And what of the space itself? London Cocktail Club is set to open another site in the footprint shortly.
Benromach Château Cissac Bordeaux Wood Finish 2010
Introducing: Benromach Château Cissac Bordeaux Wood Finish 2010
Speyside distillery Benromach continues to celebrate its 20th Anniversary in style with the launch of another limited edition single malt Scotch whisky. Benromach Château Cissac Bordeaux Wood Finish 2010 was first matured in first-fill ex-Bourbon barrels before it was finished for an additional two years in Château Cissac Bordeaux casks from Haut-Médoc. It was bottled at 45% ABV and is said to balance Benromach's signature Speyside smokiness with rich red wine undertones and contain notes of brazil nuts, vanilla and cocoa. Only 7,789 bottles in total have been released of the latest addition to Benromach's Contrasts range. The series is designed to highlight limited edition single malts that deviate from Benromach's core expressions and contain the brand's first triple-distilled bottling alongside its first organic single malt whisky. Keith Cruickshank, Benromach distillery manager, said: "I'm confident that Benromach Château Cissac Bordeaux Wood Finish 2010, with its unique and appealing characteristics, will be appreciated by new and existing Benromach enthusiasts. At our distillery in Forres, we've always been unafraid to innovate, and we hope those who enjoy our flagship Benromach 10 Years Old will enjoy exploring our different finishes."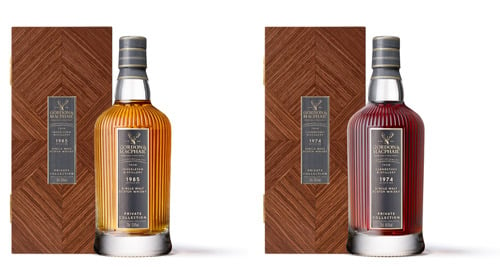 The new Private Collection from Gordon & MacPhail
Gordon & MacPhail unveils new Private Collection
Gordon & MacPhail has a new look for its 'Private Collection.' The range, which is filled with some seriously pricey single malts, comes in striking ridged heavyweight bottles, which themselves are packaged in veneered wooden boxes. Swanky! Appropriately refined receptacles for some ultra-rare whiskies like the first two releases. One is sourced from the closed Inverleven Distillery, matured for 33 years before being bottled at cask strength 57.4% ABV. The other bottling is a beautiful 44 year old single malt distilled at Glenrothes. It was aged in a refill sherry puncheon and bottled at 49.5% ABV. Further exclusive releases will be revealed in the coming months. Stephen Rankin, Gordon & MacPhail's Director of Prestige, said: "For over a century my family has been maturing whisky and using our skills, experience, and passion for single malts to recognise exactly the right moment to bottle a spirit that will be loved by discerning whisky drinkers around the globe. These two exquisite malts are complemented perfectly by the beautiful new packaging." As you might expect, whiskies such as these don't come cheap, £1000 for the Inverleven and £1250 for the Glenrothes.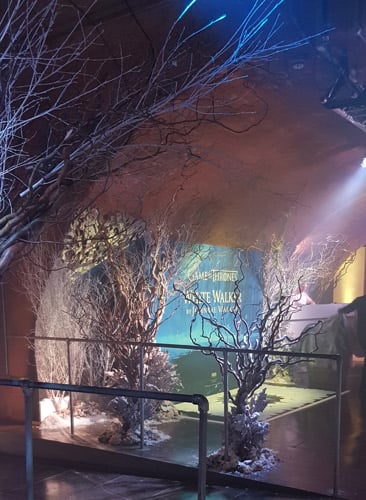 A chilling locale for the Johnnie Walker Frozen Forest
Winter arrives in Shoreditch with White Walker whisky pop-up
On Friday and Saturday this week Winter is Coming to London in the form of a Johnnie Walker Frozen Forest pop-up at Kachette in Shoreditch. We had a sneak preview and can tell you that while there were no White Walkers, there were furs so you could wrap up a la Jon Snow and an actual Iron Throne (though it may have been made of plastic.) We were there for the cocktails made with White Walker Whisky created by Daniel Warren, Diageo Reserve World Class GB Bartender of the Year 2018, which included The Long Winter, containing Fever Tree ginger ale, a twist of lemon and mint, and The Night King, essentially an Old Fashioned with a sprig of frozen rosemary. The pop-up is only on for two nights: go to Design my Night for more information. Admission costs £10 and for that you get two cocktails, which is amazing value. So whether you're a Game of Thrones fanatic, or couldn't tell Ned Stark from Cersei Lannister, Kachette is the place to be this weekend.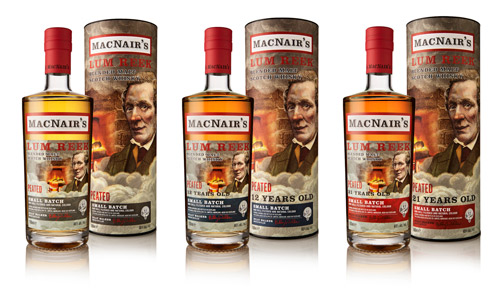 MacNair's Lum Reek range
GlenAllachie Distillers Company launches first peated whisky range
The GlenAllachie Distillers Company has decided to toast its first anniversary in the best way possible: by releasing new whisky! The range of peated blended malt Scotch whisky is called MacNair's Lum Reek and comprises a non-age statement (matured in first-fill bourbon, oloroso, virgin oak and red wine casks), 12-year-old (matured in first-fill bourbon, red wine and Pedro Ximenez casks) and 21-year-old (oloroso, virgin oak and red wine casks). Each was crafted using a combination of peated Islay and peated Speyside malt blended together with older GlenAllachie, and matured at The GlenAllachie Distillery in Speyside. All were bottled without any additional colouring or chill-filtration at 46% ABV. The new peated whiskies were named after the famous Scottish toast 'lang may yer lum reek' ('long may your chimney smoke') which is used to wish someone a long life and prosperity.The series follows the brand's first release, a batch of six single cask bottlings, in February, a special bottling for the Speyside Whisky Festival in May, and the launch of the flagship GlenAllachie single malt range in July. Phew! It caps off a busy first 12 months at GlenAllachie for master distiller Billy Walker, his business partners Graham Stevenson and Trisha Savage. The trio bought the distillery in October 2017 in a deal which also included the MacNair's and White Heather blends. Walker said: "It's been an amazing year and journey so far and we wanted to mark the anniversary with something truly special. With the MacNair's range, we've re-created the peated whiskies of 100 years ago for the modern-day palate"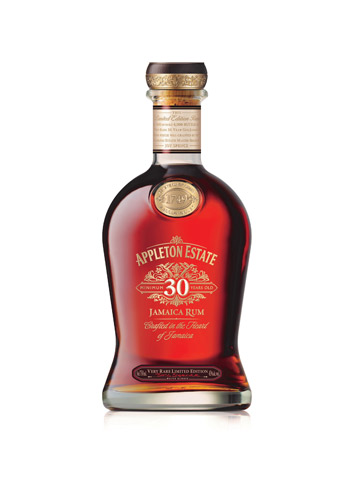 30 year old rum from Appleton Estate?! Yum!
Appleton Estate's new 30 Year Old rum contains no bats or goats
This week we took a stomach-churningly fast lift up the Shard in London to try a very special rum: Appleton Estate 30 Year Old. We asked Brand Ambassador Joe St Clair Ford about Appleton's extraordinary longevity and whether one year's ageing in Jamaica is said to be worth three in Scotland – he would only reveal that "no bats or goats" were added to the molasses before fermentation, which is reassuring. He did tell MoM that all the sugar cane is grown on the estate in the Nassau Valley in Jamaica, fermented with a native yeast, distilled in a mixture of pot and column stills, and then blended. Joy Spence, Master Blender at Appleton for 20 years, said: "We are very proud of this limited blend, which includes a rare mix of rum dating back decades and demonstrates the high-quality rum Jamaica is known for." It may be a 30 year old expression but contains some 50 year old rums. Only 4,000 bottles have been filled, and the price is a very reasonable £399 when you consider that Appleton's 50 Year Old Jamaican Independence Reserve costs nearly ten times that. And the taste? Absolutely gorgeous: there's orange and pineapple with layers of coconut, vanilla and tobacco, and just a little bit of that all important Jamaican funk. Well worth braving the lift in the Shard to try.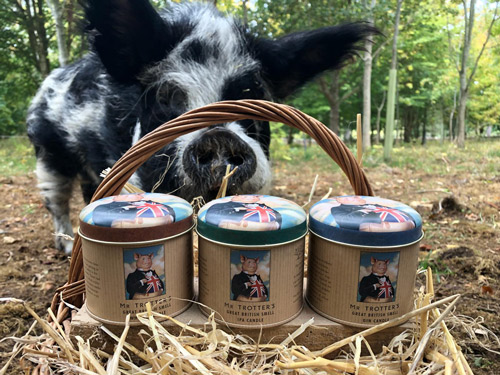 Oink
Candles that smell of booze – brilliant!
And finally for the drinks lover who has everything comes "alcohol-inspired candles." These little beauties have just been launched by Mr Trotter's, producers of some of the finest snacks known to humanity, and sound like something dreamed up while suitably inspired by alcohol. Rupert Ponsonby, a co-founder of Mr Trotter's, however, thinks he has spotted an opportunity: "They are aimed at boars every bit as much as sows. For too long, candles have been the preserve entirely of women. Mr Trotter's aims to bring a more masculine offering to the market". The candles come in three flavours: IPA, which smells of "sweet malted barley and hop notes of lemon, mandarin and lime"; gin (smells of gin, obviously); and whisky which is "modelled on an Islay malt with sensuously earthy notes of drying peat." They've done things properly by enlisting the help of fragrance specialist Bahoma of East London. James Bruce, CEO at Bahoma, added: "We are creating a really fun set of products with some wonderfully Great British smells". Who can resist a Great British smell?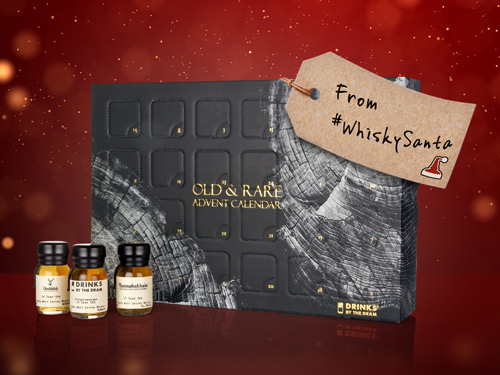 Someone's lucky
#WhiskySanta gives away £1k Advent Calendar
But that's not all… We have a winner in 2018's first Whisky Santa Super Wish. It's Richard Beatty from the Netherlands who wins an Old & Rare Whisky Advent Calendar worth £999.95. Congratulations! More #WhiskySanta news next week. Have a great weekend!