Fancy treating yourself to something tasty? Getting a head start on gathering those Christmas provisions? We have news. We've lopped a chunk off the price of some of our very favourite bottlings. Hurrah!
It seems like #WhiskySanta's jolliness has well and truly rubbed off on us all here at MoM Towers. We're spreading good cheer to all of legal drinking age with these incredible deals on some of our most beloved bottlings!
And why wouldn't we? We love deliciousness and know you do too. It's like a celebration of the most delectable drinks!

You can see all of our tastiest deals all in one place over here. Handy. But we picked out some of our very favourites, right here, right now, to make the selection process even easier! And to show we're not biased, we've popped some of your reviews direct from the product pages, too. So what are you waiting for? Happy tasting!
Lagavulin 16 Year Old
Lagavulin 16 Year Old
We say: Save a whopping £7 off this absolute Islay classic. It's got intense peat smoke. It's got richness. It's somehow still silky. And it's beautifully balanced. YES.
You say: "Simply stunning. I get lots of mellow peppery cigar smoke and a sweetness that borders on wine gums! One of the nicest I have ever tasted and definitely the best of the Islays."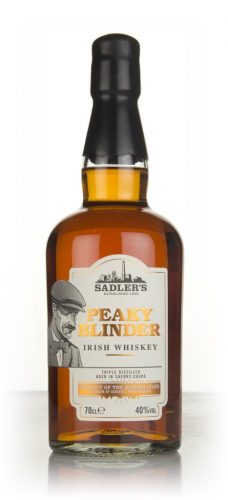 Peaky Blinder Irish Whiskey
Peaky Blinder Irish Whiskey
We say: A sherry-finished Irish whiskey? Yes please. Ignore the criminal references and sit back and chill with this. An absolute bargain at £19.50.
You say: "This is a blinder of a blend. Lovely soft and inviting nose. Smooth and almost delicate taste leads to a wonderfully dry prickly finish. Gorgeous."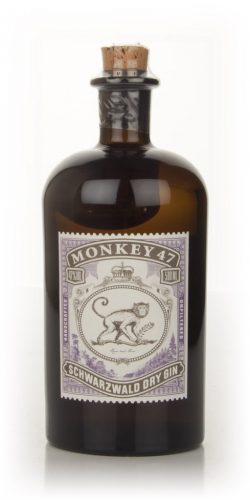 Monkey 47 Dry Gin
Monkey 47
We say: A sehr, sehr gut gin from Germany's Black Forest, made using a whopping 47 botanicals and bottled at 47% ABV. It really is tasty, and now it's at a mouthwatering £35.75!
You say: "No other gin comes close. Flavours are out of this world.. Highly recommended."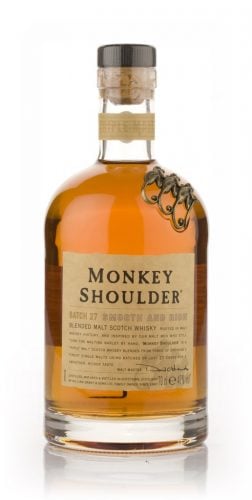 Monkey Shoulder Blended Malt Scotch Whisky
Monkey Shoulder Blended Malt Scotch Whisky
We say: Continuing with the inadvertent primate theme, we have Monkey Shoulder! A delectable blended Scotch made with liquid from three Speyside distilleries, it's incredibly smooth and creamy, works particularly well in cocktails, and we've got it for £23.
You say: "Smooth and elegant. Really enjoyable without the pomp and ceremony demanded by a Single malt. This could become my daily tipple."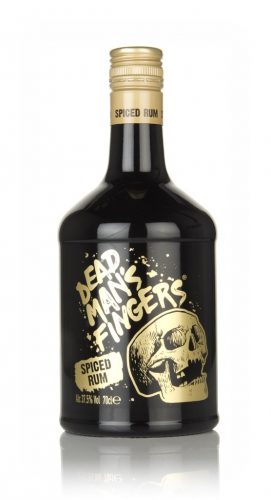 Dead Man's Fingers Cornish Spiced Rum
Dead Man's Fingers Cornish Spiced Rum
We say: Created by the folks behind St Ives' The Rum & Crab Shack (does what it says on the tin), this concoction blends together Caribbean rums and a whole host of spices. The result is delicious. And now just £16!
You say: "For a small batch, local rum (I'm from Cornwall), this has to be one of the best! Very nice with coke. Very warming, easy drinking nice choice for a local rum!"
Malfy Gin Con Rosa
Malfy Gin Con Rosa
We say: Forget everything you think you know about pink gins. Neither sickly sweet nor traditionally robust, this one celebrates the magic of Sicilian pink grapefruit, and it's irresistibly refreshing. And a snip at £25.
You say: "Absolutely gorgeous!! Distinct pink grapefruit for both smell and taste. I was worried that it may be sweetened as many 'fruit' gins are, but not at all. A light Fevertree tonic and pink grapefruit and thyme garnish – divine!!"
Talisker 10 Year Old
Talisker 10 Year Old
We say: An absolute classic single malt Scotch from the Isle of Skye! It's got bonfire smoke, sweat pear, black pepper and dry barley. It's got orchard fruit, it's got crystallised sugar and it's got hints of maritime salt. And we've got it for just £30!
You say: "Personal favourite. A flavour profile different from anything else I've tasted. It's in the peatier spectrum but, not too deep like Laphroiag, smoother than Oban, etc, and slightly sea salty. Keeps me coming back."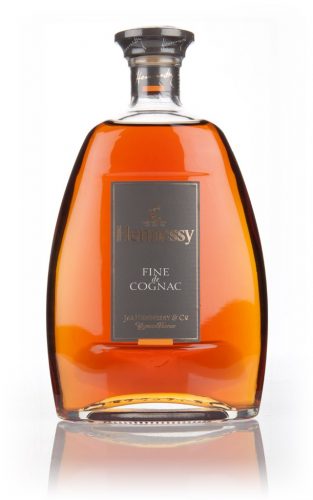 Hennessy Fine de Cognac
Hennessy Fine de Cognac
We say: A firm favourite here at MoM Towers. It's seriously smooth, unbelievably sumptuous and full of caramel, marzipan notes. A real treat, and a steal at £32.
You say: "This is a pale, amazingly smooth Cognac, with delightful floral highlights. I first discovered it in France and now always keep a bottle in my London flat."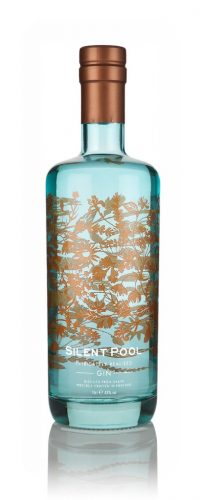 Silent Pool Gin
Silent Pool
We say: A complex, delicate gin made in Surrey close to the mysterious spring-fed Silent Pool lake that gives it its name. Botanicals include chamomile, kaffir lime, lavender and local honey. And LOOK at that bottle. What's also beautiful is the £33.83 price tag.
You say: "Best gin I've ever tasted, beautiful with ice tonic strawberries and limes. Give it a try, you won't be disappointed…"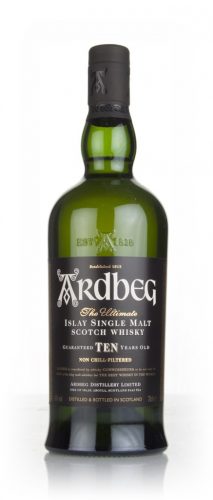 Ardbeg 10 Year Old
Ardbeg 10 Year Old
We say: Like peated Scotch? LOVE Ardbeg 10, the iconic single malt from Islay. Yes, it's smoky. But it's also got loads of citrus, salted caramel and an unctuous oiliness going on. One dimensional, it is not. And now is the perfect time to stock up, as we've got it for an Ardbeg-licious £37.
You say: "Islay gem. Boasts the smoky sweet flavour typical of the Islay expressions with a remarkable smoothness and complexity bar none."