It's another bitesize Nightcap this week, but there's still plenty of booze news to enjoy – as well as the answers to last week's pub quiz!
Staying in this Friday? Well, what are the chances – so are we! In fact, plenty of us have been staying in quite a bit and getting involved with various projects. Some DIY, learning a few new cocktail recipes, that sort of thing. Our Sam has been trying to listen to every Neil Young album. Turns out there are loads and it's taking him ages. If you'd prefer a project that's just a bit easier to tick off your list, we've got a brand new edition of The Nightcap right here!
On the MoM blog this week, Ian Buxton returned this to discuss the implications of agave casks being used in Scotch whisky before we helped you explore the drinks world in lockdown-mode by picking five of our favourite drink books. Adam continued the theme by taking you on a distillery tour of Glenglassaugh and Wolfburn without leaving the house. You can thank virtual reality for that. Annie, meanwhile, enjoyed five classic spirits made in non-traditional places and gave us 10 pointers from the pros about how to DIY your G&T. Elsewhere, Henry made an Old Fashioned, but slightly better, and recommended a new bottling that would work particularly well in that serve, as Jess rounded up the best of the best from the World Gin Awards 2020 winners.
And after all that excitement, it's on with The Nightcap!
Ardbeg unveils new whisky: Wee Beastie
The folks at Ardbeg Distillery clearly understand that at a time like this we need good news and things to look forward to. That's why it was a welcome surprise to be told this week that the Islay whisky producer is set to launch a new permanent expression. It's called Wee Beastie, presumably because it was matured for just five years in ex-bourbon and oloroso sherry casks. The press release explains that Wee Beastie is a "feisty and intensely powerful smoky whisky that's untamed by age", with "intense aromas of cracked black pepper, sappy pine resin and sharp tangs of smoke", and an explosive mouthfeel that "bursts forth with chocolate, creosote, tar and savoury meats". We do love a young, raw and bold Islay bottling here at MoM Towers. Ardbeg's director of whisky creation, Dr Bill Lumsden, said of Wee Beastie: "I'm in no doubt that Ardbeggians will love this tongue-tingling expression. The casks chosen for its creation make it ideal for enjoying neat or as the mouth-watering main ingredient in a powerfully smoky cocktail." Soon-to-retire distillery manager Mickey Heads added: "A new permanent expression in the core range is always momentous for the distillery, but Wee Beastie is a particularly special dram. As it's a younger whisky, it means we're able to get as close to the still as possible. So it's safe to say this is a ferociously good wee nip!" Wee Beastie will be available here from May.
Karuizawa expression sells for £363,000 and sets new record
In these dark times, it's good to know there are still people with tonnes of money prepared to splash out on whisky. You may recall on a previous Nightcap we previewed an upcoming sale of fine and rare wines and spirits by Sotheby's and expected big things from Macallan and Karuizawa (as always). Well, they didn't disappoint. The 52-year-old Karuizawa 'Zodiac Rat' 1960 sold for £363,000, a new record for a bottle of Japanese whisky. It's the oldest expression ever released from the distillery and the bottle is one of only 41 produced, each packed with a netsuke (a miniature sculpture) carved from the oak cask that once held the whisky. Macallan also had a good auction as a complete vertical of The Macallan in Lalique Six Pillars Collection was sold for £423,500, while The Macallan Lalique Genesis Decanter 72-year-old was bought for £84,700. The present global situation didn't appear to disrupt much for Sotheby's, which sold £3.7 million worth of booze. A substantial proportion of lots exceeded their high estimates and 50% of winning lots were made online. "Against a backdrop of extraordinary circumstance, the persistence and commitment of collectors came through in yesterday's sales, where a bottle of Japanese whisky became the most valuable ever sold, accompanied by strong prices for Scotch whisky, led by the Macallan in Lalique Decanters," said Jamie Ritchie, chairman of Sotheby's Wine. "Collectors also continue to compete for the world's greatest wines, and when there is an opportunity to acquire the very best the market has to offer, as with the two cases of the legendary Cheval Blanc 1947, they are willing to stretch to the highest level."
Industry pays tribute to Michael Broadbent 
Tributes poured as the wine world lost one of its most eminent figures, Michael Broadbent, at the age of 92. Jancis Robinson MW described him as "a towering figure in the history of wine." Born in 1927, Broadbent had a varied career in the wine trade, becoming a Master of Wine in 1960 but it was his time at Christie's, the auction house, where he was most influential. He joined the firm in 1966 and almost single-handedly revived the auction market for fine and rare wines (and later spirits). He was famous for taking notes on (nearly) every wine he tried, and the most notable was published in The Great Vintage Wine Book. He retired from Christie's in 1992 but remained a consultant with the firm until 2009. In addition, he was chairman of the Institute of Masters of Wine, Master of the Worshipful Company of Distillers, president of the Wine & Spirit Education Trust and chairman of The Benevolent. He was particularly revered in France where he was made Chevalier of the Ordre National du Mérite in 1979. Au revoir Monsieur Michael!
Isle of Raasay Distillery releases its final While We Wait
For what seems like about 30 years, the Isle of Raasay Distillery has been releasing an annual single malt under the While We Wait banner (it's actually only been five years but we're so impatient it seems like longer.) Now, the wait is almost over as the last batch of WWW whisky has just gone on sale. Appropriately enough, this last batch is called The Last Orders and it's made up of peated and unpeated spirits matured in bourbon barrels and finished in first and second fill Tuscan red wine French oak casks for 18 months. It will be available only direct from the distillery. Co-founder Alasdair Day commented: "This fifth and final release of our While We Wait series is a highly significant step forward for our distillery. Our team are constantly looking to push the boundaries of whisky making, exploring the effect that different finishes and casks have on the flavour profile, and this spirit is the perfect embodiment of our ethos." Later this year, the Isle of Raasay's first single malt distilled on the island will be released which is extremely exciting. Watch this space!
And finally…  Bardstown Bourbon are looking for 'world's' top whiskey taster 
The Company has partnered with Moonshine University to create an exciting contest that calls on whiskey lovers, enthusiasts, fans and connoisseurs alike in the search for the World's Top Whiskey Taster. Sounds amazing, except it's not open to the world. It's just for legal residents of the fifty United States (and District of Columbia). Unless self-isolation has turned my brain to mush, I'm pretty certain there's a distinction between the US and the world. Might want to reconsider that name. The winner will be awarded a cash prize of $20,000 with a contract to represent Bardstown Bourbon Company as an ambassador, as well as a scholarship to Moonshine University's Executive Bourbon Steward certification programme, and a trip to Bardstown, Kentucky to blend a custom product with Bardstown Bourbon Company master distiller Steve Nally. Frankly, I don't know why I'm not entering for goodness sake. Oh, right. I can't. The competition consists of three phases, starting with an invitation to submit an audition video, followed by regional qualifiers and national finals. "Entrants are encouraged to be creative and have fun," said Bardstown Bourbon Company vice president of sales & marketing, Herb Heneman. "Tell us what makes your palate as good as it is. Show us things like your favourite bourbon cocktail, your most impressive or underrated pairing, or pick the most amazing bottle in your stash and geek out on it. But most of all, tell us what representing Bardstown Bourbon Company as a distillery ambassador would mean to you." The full contest rules, terms and conditions are here. To upload your audition video or for more information, you can do that here. But only if you're in the US, remember?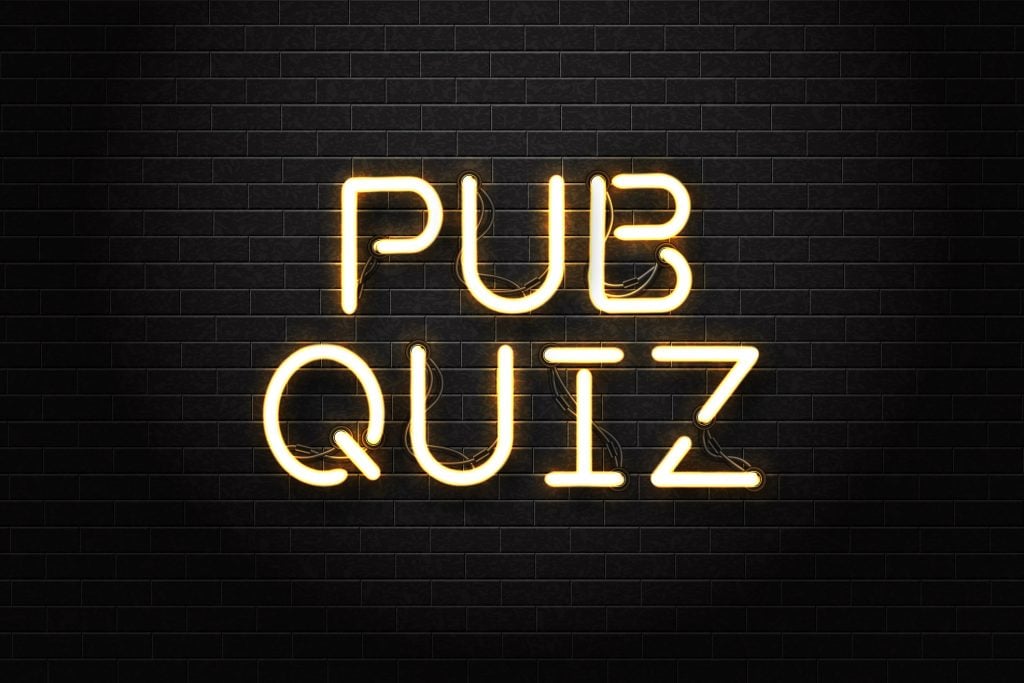 That's it for the Nightcap this week, now here are the answers to last week's pub quiz. We appreciate it was a tad on the tough side so today's edition (coming soon) should prove more accessible. However, congrats to Pete Jeffery who triumphed!
1) Which much-admired Islay distillery manager announced his retirement last week? 
Answer: Mickey Heads
2) How many distilleries are there on Skye?
Answer: Three: Talisker, Torabhaig Distillery and Isle of Skye Distillery.
3) How many times is Mortlach single malt distilled?
Answer: 2.81 times according to the distillery.
4) Where would you find boisé? 
Answer: In Cognac.
5) Which cocktail does the Polish agent drink in John Le Carre's The Looking Glass War?
Answer: The White Lady
6) What's bigger, a British pint or an American?
Answer: A British pint. 
7) What sport is the carraway-flavoured schnapps kümmel commonly associated with?
Answer: Golf.
8) What whiskey does Sylvester Stallone's character Jimmy Bobo request in the 2012 movie Bullet to the Head?
Answer: Bulleit Bourbon
9) What do both the glass Gatsby raises and Tom Buchanan's car have in common in The Great Gatsby film? 
Answer: They are both a couple (or coupé).
10) Which bourbon whiskey brand inspired a Billy Idol single?
Answer: Rebel Yell
11) Evan Williams originally hailed from which country?
Answer: Wales
12) Which drink brand did the first-ever cinema advert?
Answer: Dewar's Scotch whisky
13) There are more barrels of bourbon than people in the state of Kentucky, true or false?
Answer: True (two barrels of bourbon for every person)
14) In which wine region would you find 'the dogs' teeth'?
Answer: Burgundy
15) How many monkeys are there on a bottle of Monkey Shoulder?
Answer: 9.