Thanks to wonders of VR technology, you can now tour the wonderful Wolfburn Distillery from the comfort of your own home!
Just because you're self-isolating or on lockdown, it doesn't mean you can't enjoy a good distillery tour. How is this possible? Thanks to the power of VR, of course. In this series we're going to take you around some of the finest distilleries across England, Wales and Scotland from the comfort of your own home. This week we see what it's like inside Scotland's most northerly mainland distillery. Enjoy!
The current Wolfburn Distillery was founded in 2013 in Thurso, the most northerly town on the British mainland. It's just 350 metres from the site of the original Wolfburn distillery, which dates back to 1821 and closed its doors back in 1860. The burn from which the distillery took its name remains the water source to this day. Both peated and unpeated whisky is produced at Wolfburn in two Forsyths copper pot stills, a 5,500-litre wash still and 3,600-litre boil ball spirit still. Fermentation times range from 70-92 hours in the four stainless steel washbacks and the distillery has a single 1.1-tonne semi-lauter mash tun, while the whisky is matured in ex-bourbon hogsheads, quarter casks and ex-oloroso sherry butts. Despite being a relative newcomer, the distillery is already building quite a reputation for its light, sweet and complex whiskies.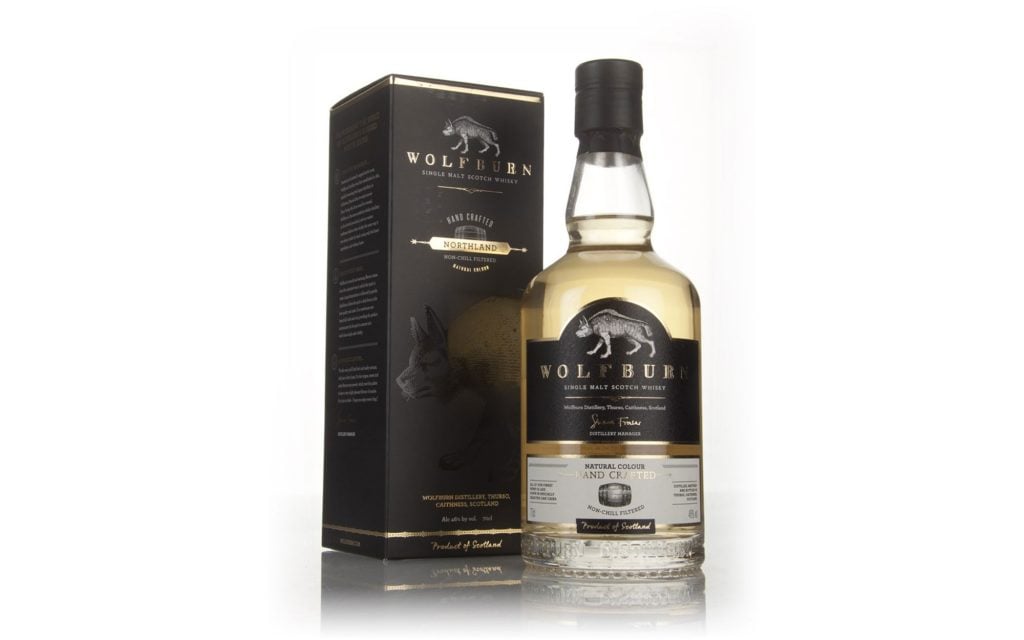 If Wolfburn seems like your kind of distillery, then I'd recommend you help yourself to a bottle of Wolfburn Northland Single Malt (above), the first single malt released by the distillery back in March 2016. Some of the whisky was matured in quarter casks that previously held peated whisky from Islay, but this is no Islay imitation. It's very much got its own character. Best of all, we'll deliver straight to your doorstep, so if you're self-isolating or on lockdown, then we've got your back. No, wait, that's not the best part of this. If you order now, you can save a whopping £7 on this bottling! There's also 10% off Langskip, Morven and Aurora. 
Wolfburn Northland Single Malt Tasting Note:
Nose: Orchard fruits, apple pie, a fresh maltiness, almonds, magnolia and a suggestion of smoke.
Palate: Honey Nut Clusters breakfast cereal, sweet spices, chocolate croissant, more honey towards the end, and a subtle earthy peatiness.
Finish: Long and fresh, with even more rich honey notes