Happy Friday, team! It's a wrap on the week that was, which means we have another edition of The Nightcap for you! Read on for news of distillery developments, brilliant new bars, and intriguing product developments…
It's Friday, Friday, gotta get down on Friday… (you're welcome for the earworm). It's time to down tools for the weekend and reflect on another seven days in drinks.
Before we crack on with The Nightcap proper, let's recall another stellar week on the blog. On Monday we got set for the Chelsea Flower Show with Annie's round-up of deliciously floral whiskies – whether plants are your thing or not, it's a sublime list of sunny-day sippers. Then on Tuesday we were VERY excited. We got to share a sneak peek inside Macallan's new distillery following our secret visit back in April. It's definitely one to add to the bucket list!

On Wednesday there was even more joy: we announced that #WhiskySanta had been named Social Media Campaign of the Year at the Drinks Business Awards, and our very own Guy scooped Buyer of the Year! We also palled up with Loch Lomond for a competition to win tickets to The Open. If you like whisky and golf, get involved!
Yesterday we got the latest from the Method and Madness team on the launch of two particularly experimental Irish whiskeys, before the big one: we revealed that we're heading to Fèis Ìle 2018! We'll be reporting back constantly and have all kinds of techwizardry up our sleeves so we can bring the festivities to you wherever you are in the world. Oh, and there are a couple of competitions, too! So check out the blog and keep an eye on the social feeds all week. It's dram time!
So, before we hop on the ferry to Islay, here's the rest of this week's booze news stories that you need to know.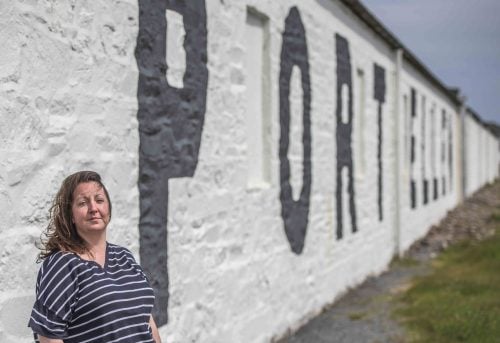 It's all change for some of Diageo's distillery managers
All change on Islay as Georgie Crawford heads to Port Ellen
When news broke in October last year that legendary Islay distillery Port Ellen was to reopen, one of the many (MANY questions we had was who on earth is going to run it? Step into the breach Georgie Crawford, who has managed Lagavulin Distillery for the past seven years. This week it was announced that she'll be shifting over to the Port Ellen site to oversee its resurrection 35 years after it closed, leaving Lagavulin in the safe hands of Colin Gordon, who previously managed (guess what!) the Port Ellen Maltings. Brora, another Diageo distillery coming back to life, will be managed by Stewart Bowman, who moves from the management team at Clynelish. Best wishes to all in their new roles!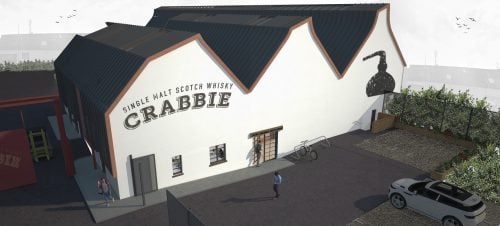 The Crabbie distillery is on its way
Crabbie Distillery confirms Edinburgh build plans
Big distillery news this week from Halewood Wines & Spirits – its historic John Crabbie & Co brand confirmed it is pressing ahead with plans to build a new £7 million single malt whisky distillery in Leith, Edinburgh. The site, due to open in 2019 joins the race to become the first single malt producer in the city for more than 100 years. "The site we have chosen in Leith has historical links with Scotch whisky production and maturation dating back over 200 years and we hope it will contribute to the rising prosperity of the area with the creation of new jobs and through attracting additional visitors to the city," said managing director, David Brown. We're super excited.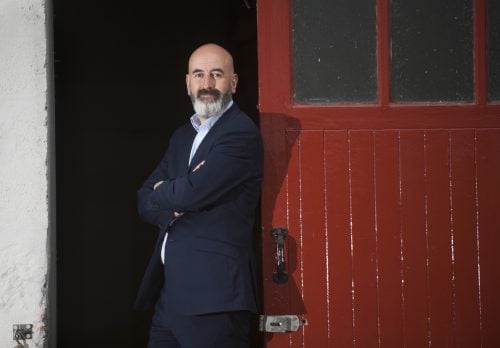 Ewen Mackintosh and that red door
Benromach Distillery moves into gin!
Speyside distillery Benromach has announced plans to release its first non-whisky product, Red Door Gin. Due for launch later in the summer, the development marks a 'new milestone' in the brand's strategic growth plan, a statement reads. "We have been closely monitoring the success of the gin market for several years and, with growth predicted to continue, we feel confident that we can bring a unique and exciting new product to spirits drinkers eager for a brand with heritage and authenticity," reckons Benromach managing director, Ewen Mackintosh. Work is already underway to convert the former malt barn into the gin distillery and visitor centre, which makes its name from the traditional red doors at the site. And the resulting spirit? It'll be a London dry-style, made in small batches with juniper at the heart along with locally-influenced botanicals. Great stuff!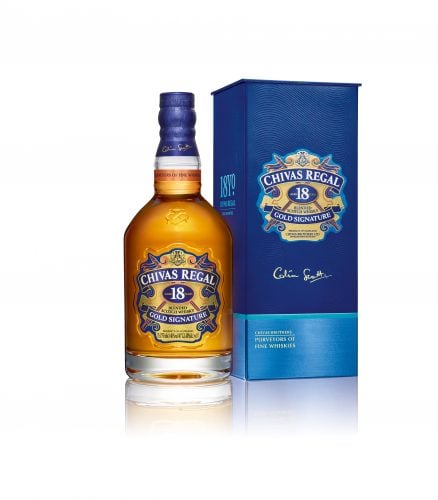 The new-look Chivas 18
Chivas Regal 18 gets a shiny new look
Pernod Ricard's flagship blended Scotch brand Chivas Regal has unveiled a new look for its 18-year-old expression, backed by a new global campaign. The refreshed box and label utilises vibrant colours and textures for a "sophisticated" new tone for both the bottle and box to boost stand-out both on-shelf and behind the bar. The supporting campaign draws on the complexity of the liquid and is supposed to represent an antithesis to our culture of instant gratification. "In celebration of this unrivalled spirit, our new campaign highlights Chivas 18's rich, multi-layered flavour whilst also honouring the expert blending process which leads to its creation," says Chivas Regal global marketing director, Richard Black. "Through it, we want to remind consumers that some things in life can't – and shouldn't – be simplified."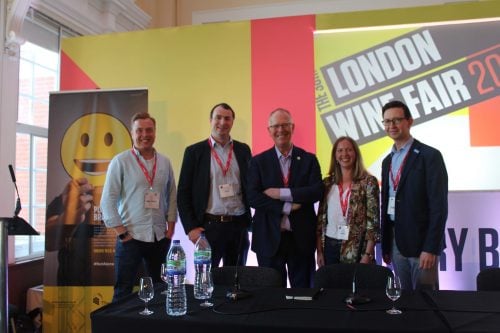 The UK drinks trade us pulling together to talk about mental health
UK drinks trade rallies to combat mental health stigma
An initiative we absolutely back here at MoM Towers, on Wednesday representatives from across the UK drinks industry joined charity The Benevolent at the London Wine Fair to discuss how mental health is addressed in the trade. The gathering follows the publication of a key report commissioned by The Benevolent which found that one in three respondents has experienced high levels of stress, anxiety and fatigue over the past year. Other findings include that while the drinks industry has a good awareness of mental health, there is a strong feeling that the topic remains taboo, with 40% of respondents saying they'd never spoken to anyone at work about their mental health issues. Topics included mental health in the trade press, the role of managers in the on-trade, and how to identify signs of stress in colleagues. "It has helped us all gain a clearer understanding when and where those issues may arise, who is affected and what we, as the Drinks Industry Charity, need to do to help," remarked The Benevolent CEO Chris Porter. "We are humbled that so many have spoken so openly about their experiences and that alone proves the need is there and that the subject need no longer be taboo. There is still a long way to go." Want to know more or need help? Check out The Benevolent's website.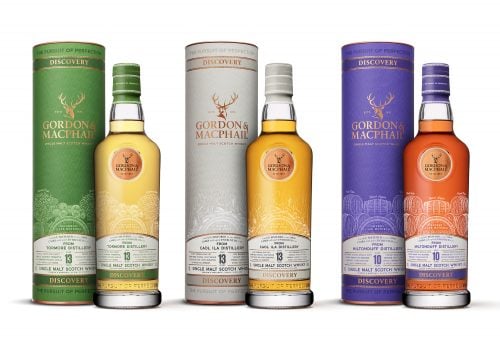 The Discovery range
Gordon & MacPhail launches 'Discovery' single malts
Family-run Scotch whisky producer and bottler Gordon & MacPhail this week unveiled a new collection as part of its ongoing plans to "strengthen and streamline" its product offer. 'Discovery' sees single malts colour-coded into three flavour profiles (Smoky, Sherry and Bourbon) to help kick off an exploratory journey through its whisky collection. Each bottle carries a brief tasting note plus a vintage or age statement, with Balblair, Tormore, Miltonduff and Caol Ila distilleries kicking off proceedings. "We're proud to be the curators of the world's most diverse stock of single malt whiskies from over 100 distilleries," said Stephen Rankin, director of prestige and a fourth-generation member of the Urquhart family, owners of Gordon & MacPhail, remarked. "We've spent several years working to develop this new range for whisky lovers globally."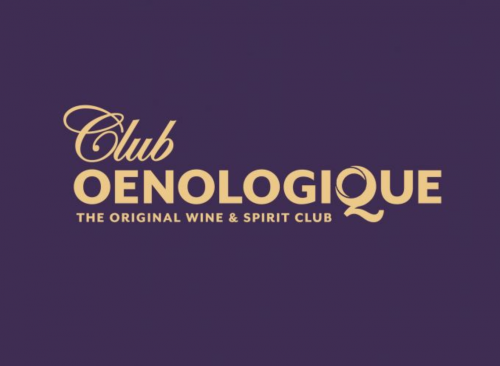 IWSC's fancy new club
IWSC branches out into membership club
The International Wine & Spirit Competition (IWSC) has launched a new initiative called Club Oenologique, a membership club that marks the 50th anniversary of the organisation. The new branch of the company will host panel tastings, winemaker dinners and publish print editions, and takes its name from the IWSC's original moniker. Members will also get discounts on top-scoring wines and spirits from the annual competition. "As we move towards our 50th anniversary in 2019, we are positioning ourselves as the premium wine competition with a range of exciting new projects in the pipeline – not least the Club Oenologique, which will give wine and spirits lovers access to some of the thousands of wonderful drinks we taste each year," said IWSC general manager Adam Lechmere.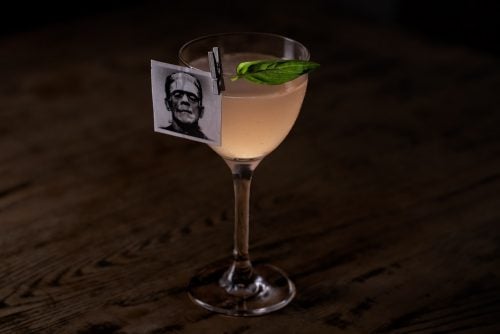 The Karloff, one of the cocktails on the Two Spoons menu
Luca Cordiglieri unveils new Two Spoons venture
Noted bartender Luca Cordiglieri is back! Celebrated for his work at China Tang at The Dorchester and 68 and Boston in Soho, Cordiglieri is now setting his sights on south-east London with Two Spoons, his first independent bar and cafe, which opens in Honor Oak Park this month. The original cocktail menu is inspired by local celebrities and landmarks, with ingredients for the cafe's food also sourced nearby. The vibe? Daytime kitchen morphing into lounge-style cocktails at night. "We live in south east London and jumped at the chance of opening our own bar and kitchen here," Cordiglieri and his partner and bar co-founder Rose-Mary Garsi said in a joint statement. "We have met so many memorable personalities in Honor Oak, and many have become regulars at Two Spoons. It took days of research, including delving into local archives and speaking to relatives of the famous faces who lived and worked here. Our drinks project has been a fun topic of conversation all around the area – and now finally we are ready to launch it."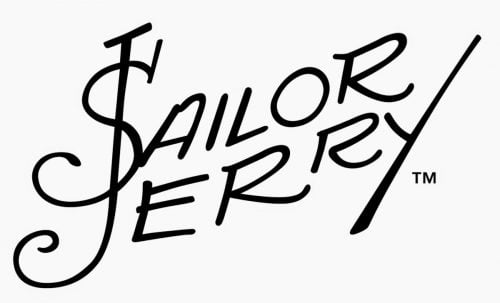 Sailor Jerry is Fleet Weeking it up
Sailor Jerry gets set for Fleet Week New York
Sailor Jerry Spiced Rum is joining in the 2018 Fleet Week New York festivities, a series of city-wide events for more than 2,500 US sailors, Marines and Coastguards. "Norman 'Sailor Jerry' Collins was a proud member of the Navy, and often used his enlisted time as inspiration for his world-famous tattoos," said Anthony Bohlinger, Sailor Jerry East Coast ambassador. What will the festivities look like? 'Hell raising fun', apparently, with rum cocktails served throughout the week at North River Lobster Company, Heartland Brewery, Off the Wagon, and Houston Hall in New York City. Enjoy if you're there!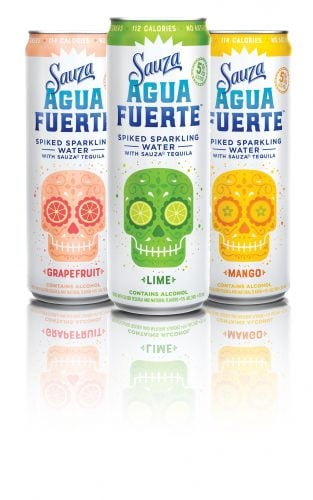 Tequila water
Tequila-spiked sparkling water, anyone?!
And finally… we have a Marmite-like drinks launch for you. Sauza Tequila raised eyebrows this week when it decided to massively dilute blend its Sauza Silver Tequila with sparkling water for Agua Fuerte, a new ready-to-drink release. The 5% ABV canned drink is said to offer "fresh, green notes" with no artificial colours or flavours, and comes in Lime, Mango and Grapefruit varieties. "With a tequila spirit base and a focus on fresh, natural flavours, Sauza Agua Fuerte is perfect for Tequila fans who are seeking light, refreshing cocktails to enjoy during the warm weather months," said Malini Patel, vice president of Tequila and premium growth platforms at Beam Suntory. We're thinking we'll just go for the Tequila…
That's all for now, folks – have an exceptional weekend, and don't forget you can keep up with all the Fèis Ìle activities right here on the blog!