This week, tens of thousands will descend upon the RHS Chelsea Flower Show to marvel at some of Britain's most brilliant blooms. Indulge your inner Alan Titchmarsh with these fragrant drams – no green fingers necessary.
Chelsea Flower Show has graced the grounds of London's Royal Hospital Chelsea every year since 1913 (except for during the two World Wars, naturally), in a room large enough to comfortably fit 500 London buses. This five-day floral spectacle is a British institution. It's Crufts for flower fanatics.
If you've got hayfever just thinking about it, why not pay homage to horticulture from the comfort of your very own garden with a dram in-hand? After all, floral doesn't necessarily have to mean 'perfumed'.

This flavour profile might typically invoke rosebuds, freshly cut grass, bountiful summer meadows and so forth, but it can also represent wild herbs like nettle, sage and marjoram, or even forest aromas such as pine, heather, and earth.
If you're stuck for a fragrant sipper with which to salute the world's most prestigious flower show, there's no need to get your amaryllis in a twist. We've got you covered. Antihistamines at the ready, folks…
Auchentoshan 21 Year Old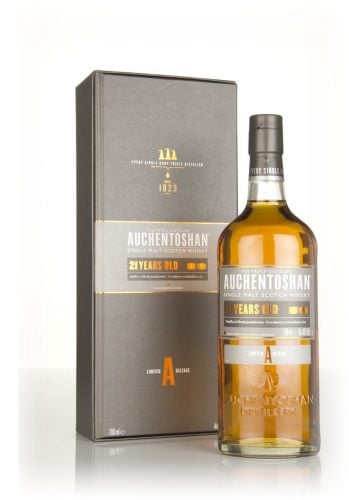 Auchentoshan 21 Year Old
Where else to begin but at the Scottish homestead of floral whiskies: the Lowlands? Perhaps the most well-known of this region's distilleries is Auchentoshan, the masters of a mellow dram. Grassy and floral on the nose, this soft, dry and delicate 21-year-old single malt has been triple distilled before ageing in ex-bourbon and second-fill sherry casks.
Jameson Caskmates

Jameson Caskmates
At first glance, you might think we've lost the plot. How could stout cask-aged Irish whiskey possibly make the list? Jameson Caskmates isn't just borderline botanical, it's as fragrant as an artisan garden. On the nose, there's notes of cut grass, fruit and wood spice. The palate is hoppy, floral and filled with orchard fruits, with just a touch of bitterness from the ale.
Willett's 3 Year Old Family Estate Bottled Rye

Willett's 3 Year Old Family Estate Bottled Rye
If Caskmates is a proverbial meadow, Willett's 3 Year Old Rye is a herb garden. On the nose, you'll find lemongrass, thyme and basil, and the herbaceousness continues onto the palate with the addition of mint – plus cinnamon, anise and sweet orange. Black pepper, brown sugar and beeswax and ginger round the whole experience off.
Glenkinchie 12 Year Old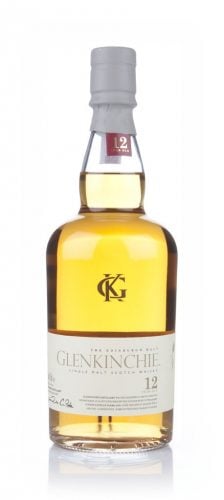 Glenkinchie 12 Year Old
A classic single malt from Lowland distillery Glenkinchie. This light, honeyed whisky is a springtime dram if ever there was one. Crisp and rounded, with barley, grass, and a nuttiness on the nose, and soft stewed fruits on the palate, with a touch of woody spice. Fresh and green on the finish – just blooming marvellous.
Brenne Cuvée Spéciale French Single Malt Whisky

Brenne Cuvée Spéciale French Single Malt Whisky
The nose of this distinctly French single malt is like a big ol' bouquet, packed with roses, violet, and vanilla. We say 'distinctly French', because the whisky is made from organic estate-grown heirloom barley, fermented with a Cognac yeast strain, distilled in traditional Cognac stills, aged in new French Limousin oak and finished in ex-Cognac barrels. How's that for terroir?
Inchgower 14 Year Old – Flora and Fauna

Inchgower 14 Year Old – Flora and Fauna
Astute whisky devotees are likely wondering how long it would take for us to reference Diageo's aptly-named Flora and Fauna collection. For those who aren't familiar, the range was created in the early 1990s to showcase the firm's lesser-known distilleries. This particular offering from Inchgower is bottled countryside; all sugared citrus, blossoms, apples and barley balanced with petals, hay, and wrapped in an oakiness. Superb.
Hibiki Japanese Harmony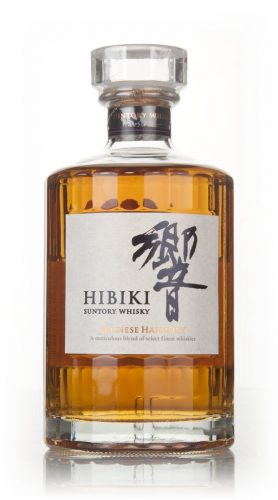 Hibiki Japanese Harmony
Without wishing to fuel the wood-stoked furnace that is the Japanese whisky shortage, it would be criminal to publish a post on aromatic whiskies without giving the category an honourable mention. The pick of the bunch, if you will, is Hibiki Japanese Harmony: a blend of Japanese malt and grain whiskies from Yamazaki, Hakushu and Chita drawn from five cask types, including American white oak casks, sherry casks and Mizunara oak casks.
Glenlivet 18 Year Old

Glenlivet 18 Year Old
We think this dreamy Speyside dram deserves a spot on our floral hall of fame. It's the most highly-decorated Glenlivet expression for a reason: sultanas, barley, toasted oats and petals abound on the nose, while chewy oak, Manuka honey and sweet orange persist on the palate. Fennel and mint lead the way on a long, drying finish. A delicious drop indeed.
Lot 40 Rye Whisky

Lot 40 Rye Whisky
This magnificent small-batch Canadian rye boasts earth and date sweetness on the nose with a gentle floral palate that gives way to coriander, cardamom, and vanilla. It's produced in a single copper pot still, which makes for a lighter, less unctuous whisky.
anCnoc 12 Year Old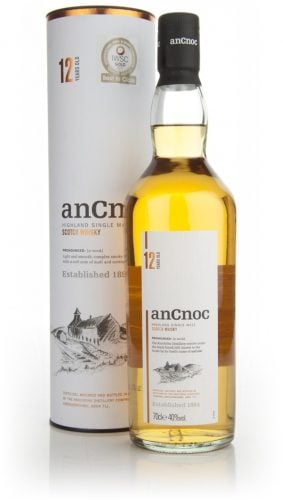 anCnoc 12 Year Old
Our boozy bloom ends with an autumnal dram: anCnoc 12 Year Old, which hails from Highland distillery Knockdhu. On the nose, honeysuckle, fresh flowers and barley abound, while the palate sings with winter spices, coffee, cacao, fresh herbs and toasted oats.
And florals are for life, folks – not just the Chelsea Flower Show. Try these whiskies now and enjoy them all year round!