Drum roll please, folks… after too-long a hiatus we are packing our bags and heading to Fèis Ìle 2018!
Good folks of whiskydom, we have news. After a four-year break (yes, and that parking, ahem, incident) we are returning to Islay for the dramming extravaganza that is Fèis Ìle. Team MoM is making final preparations for a voyage to the Islay Festival of Music and Malt! And we have many a treat in store for you whether you are likewise heading for the island or not…
From this Saturday (26 May) to the following one (3 June) we will be busily heading to the official distillery days, plus a selection of rather marvellous additional locations to keep us on our toes. And… the freebies are back!

If you see us out and about (keep your eyes peeled for Jake, Annie, Nick, Phillippa or myself) grab us for a dram of something super tasty (our very own Bruichladdich 23 Year Old 1993 – Single Cask, no less) AND there's a fancy t-shirt in it for you, too (more on that shortly…). We don't bite – come and say hello!

Bruichladdich 23 Year Old 1993 – Single Cask. Chosen by us!
'BUT I'M NOT GOING TO FÈIS ÌLE', we hear you cry
No ferry ticket? No problem! Project #MoMFeisIle is here to ensure you remain in on the action wherever you are in the world.
HOW?!
Through the magic power of virtual reality! We've made it our mission to share as much super snazzy, fancypants virtual reality footage of distillery tours, events and the general goings on as is physically possible. And you won't need a Joculus Snift either. Just your smartphone, a VR headset ( happily we have those to hand) and an internet connection (we'll be posting on Facebook, YouTube and linking from the blog each day). And that's before we even mention Twitter and our Instagram Story…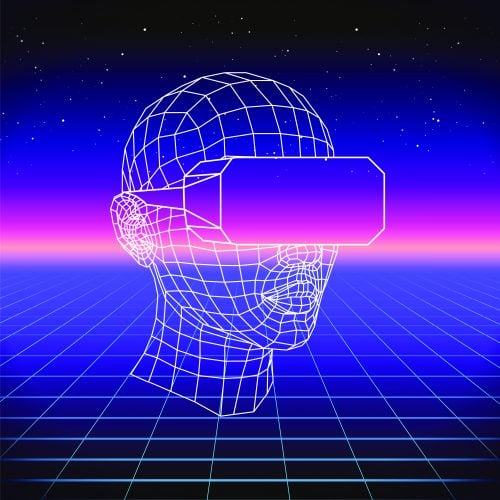 The future is now
We're literally taking you to Islay with us! (We'll have some VR headsets to hand on the island too, in case you want to relive proceedings once you're back at home.)
Competition time!
And that's still not all, folks. We'll have not one but TWO competitions running during Fèis Ìle! Up for grabs? One of two full 70cl bottles of the aforementioned Bruichladdich 23 Year Old 1993 – Single Cask.
#MoMFeisIle Competition 1: For those of you at Feis!
We want your best selfie for this one. Those Master of Malt Feis Ile t-shirts we're giving out? We want to see you wearing them! Simply post your finest work of you on Islay in your tee to Instagram, Twitter, Facebook or Google+ using the #MoMFeisIle hashtag and we'll pick a winner after events close on 2 June. Get creative, and that single cask Bruichladdich could be yours!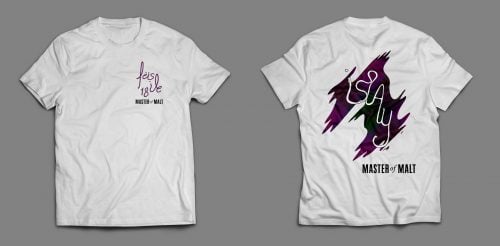 Islay t-shirts! Fancy, right?!
#MoMFeisIle Competition 2: Your Islay dram
This one's specially for those of you playing along at home/work/from outer space. Whisky's for life, not just for Fèis Ìle, right? So we want you to tell us what your favourite Islay* dram is. Send us a snap of your favourite drop, again on Instagram, Twitter, Facebook or Google+, during the week up until 2 June along with your tasting notes and the #MoMFeisIle hashtag, and you'll be in with a chance to win that second bottle of that 23-year-old single cask Bruichladdich – yep the very same liquid that we're giving away on Islay.
Don't panic – we're not expecting War & Peace on the tasting notes front. Just some thoughts on why you like that specific expression work for us. Although if you want to reach into your deepest, darkest olfactory memory feel free…
Terms & Conditions are below for both competitions are below – we can't wait to see your posts!
*We'll include Jura drams for the purposes of this, too.
Juicy, juicy deals on Islay whisky every day!
There's more! Fèis Ìle is a full-on bucket list phenomenon and we want to share the whisky love far and wide. So every day we'll have deals on specific Islay whiskies – keep an eye on the blog throughout the week for all the deets.
The Itinerary:
Join us as we explore:
Saturday 26 May: Lagavulin
Sunday 27 May: Bruichladdich
Monday 28 May: Caol Ila, That Boutique-y Whisky Company Tasting – see The Whisky Lounge
Tuesday 29 May: Laphroaig
Wednesday 30 May: Bowmore, Islay Ales, That Boutique-y Whisky Company Tasting – see The Whisky Lounge
Thursday 31 May: Kilchoman, Jura
Friday 1 June: Bunnahabhain
Saturday 2 June: Ardbeg

Islay incoming!
Phew. Best finish that packing really… See you on Islay!