The time has come once again for your favourite pals at Master of Malt to dive in to the news stories of the week from the world of booze – it's another edition of The Nightcap!
You have technically made it through the final full work week of January 2019. That in itself is a triumph. High-fives and fist-bumps all around – your choice which you receive. Personally, I enjoy the nonchalant and relaxed nature of a fist-bump, but others might prefer the exuberant bravado of a high-five. Either way, you've done all well. Also, since it's a Friday, it's time for our weekly round-up of the stories from the drinks world. Bonus.
Here's what's been doing down on the MoM Blog this week. The Buffalo Trace Antique Collection happened again – in fact, it's still happening, as our charity auctions for bottles of these exciting whiskeys are continuing on over the weekend! Annie chatted with The Three Drinkers off of the TV about whisky being on the TV, and then had a look at Aussie whisky in honour of Australia Day (which is tomorrow). Henry sat down with Conor Hyde from Hyde Whiskey to find out about whiskey bonding and more, then took us through the foundations a classic with the Cocktail of the Week – the Martini. Kristy talked to Jon Purcell about his new book, The Art in Whisky, and has been having a nose around some of California's best distilleries – check out our Instagram stories to see what she's been up to. Adam showed off oddles of delicious treats based around coffee and tea, then took a look at Auchentoshan's New Malt Order and how bartenders help shape some of the distilleries whiskies.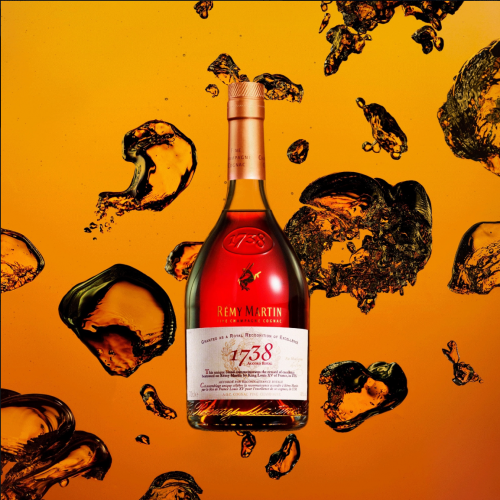 The Rémy Martin Cognac was branded the "remarkable" star performer
Cognac propels Rémy Cointreau to 'robust' growth
The big booze biz story of the week? Rémy Cointreau releasing figures for the first nine months of its 2018/19 financial year. And business is booming! Sales hit €919.4 million (up 6.7% year-on-year), with its Rémy Martin Cognac brand the "remarkable" star performer with 11.5% gains. In comparison, the Liqueurs & Spirits division, which includes the likes of Bruichladdich, The Botanist, Mount Gay, St-Rémy, Metaxa, and of course, Cointreau, managed only a 0.9% uplift. The company doesn't appear to be concerned though, pointing to "significantly accelerated" growth for the third quarter and "strong growth once again across all geographic regions" for The Botanist and its whisky brands in particular. All in all, things were "fully in line" with forecasts.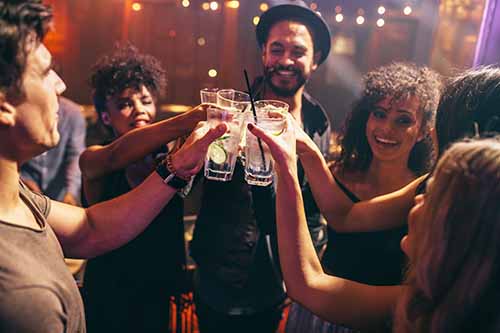 Cheers to responsible drinking!
More people in the UK drink sensibly!
A good news story, team! And forget the stereotypes about Brits' drinking habits. New research from the Portman Group shows that 76% of people now either don't drink alcohol at all, or stick within the current guidelines of up to 14 units a week. That's 85% of women, 67% of men, 83% of 35-44 year olds, 79% of 18-34 year olds, and 73% for those aged over 45. Just 3% of the population now consume more than 35 units in an average week. "The figures mirror what the official statistics have been showing for a while, telling a positive story about responsible drinking among the vast majority of adults," said John Timothy, Portman Group chief executive. "While this doesn't distract from the need for measured and targeted interventions to reduce harm amongst a persistent minority we must also celebrate the very real progress that has been made in supporting people to drink responsibly and in moderation." Remember, sip don't gulp, people!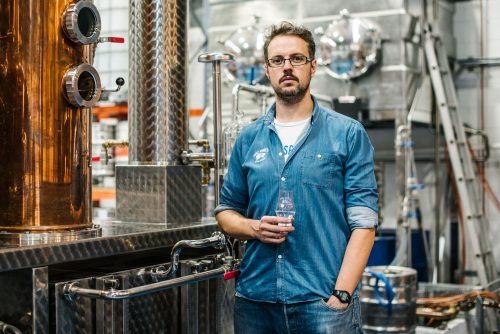 Manly Spirits' co-head distiller Tim Stones
The Australians are coming – Manly Spirits lands in Britain
Just in time for Australia Day (Saturday 26 January) one of Australia's most exciting new distilleries has just launched in London. It's called Manly Spirits (named after an area of Sydney, not because the founders have hairy chests and drive Ford Capris.) It produces an exciting range of spirits from native botanicals such as aniseed myrtle and lemon aspen (which is the most lemony thing on the planet). According to head distiller, Tim Stones, "these botanicals are incredibly pungent – just like the nation." Stones is an Englishman who appears to be relishing the life Down Under. He previously worked with Desmond Payne at Beefeater, and he confided in us that the great man himself had given the Australian Dry Gin the thumbs-up. In addition to two dry gins, Manly produces two flavoured vodkas, one which tastes like "being dunked by a wave", and a spicy one made with roasted wattleseed, cardamom and orange peel. Then there's barrel-aged gin which tastes like an Australian Chartreuse, and finally there's whisky in the pipeline which comes of age this July. Look out for these distinctively Australian spirits in a bar near you.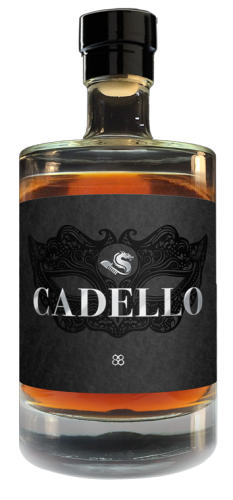 Say hello to Cadello everyone!
East meets west in new Venetian liqueur, Cadello
Every day we receive information about new gins, whiskies and vodkas, but it's not often one gets to try an entirely unique drink. Well, enter Cadello, a new liqueur made in Italy. It's the brainchild of financial type turned novelist Matt Dunn, who, while researching a book set in Venice, was looking for some distraction, as writers do. He wondered what the Venetians of the Golden Age – when all the spices of the Orient came through the city – might drink. Rather than just staring out the window before returning to his work, Dunn spent years working with an Italian drinks company. The result, after much experimentation, is Cadello, made from grain alcohol steeped with chocolate, coffee, vanilla, mint, anise, and other herbs and spices into a sweet but nicely-balanced liqueur. The logo on the label is a dragon and a gondolier, symbolising China and Venice, and there's the number 8 representing the botanical count (which is of course considered lucky in China). We tried Cadello in a variety of drinks but it has a particular affinity with whisky. Mixed with Laphroaig 10 Year Old, it makes the most amazing Rusty Nail-esque dram (a Rusty Nail is a mixture of Drambuie and whisky). It proved perfect for bringing some much-needed warmth to this freezing January.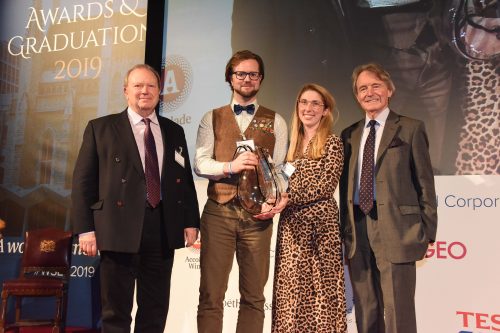 The Educator of the Year award went to the West London Wine School
WSET Celebrates Record Number of Diploma Graduates at Annual Awards Ceremony
This week saw the Wine and Spirit Education Trust (WSET) celebrate 50 years of booze education at its annual Award & Graduation Ceremony. In the 2017/18 academic year, 532 new WSET Diploma graduates were named, a smashing 21% increase on the previous year. New candidates came from over 40 countries including Chile, South Korea and Croatia, to name a few. Compare this to WSET's first ever graduation ceremony in 1970 when just 84 students from the UK received their diplomas! The 50th anniversary was hosted by WSET honorary president Steven Spurrier and chief executive Ian Harris. The Vintners' Cup, awarded for achieving the highest aggregate mark across all units of the WSET Diploma, went to Joseph Hallam, a certified educator and international development advisor at WSET. Another notable award this year was the WSET Lifetime Achievement Award, which went to Mary Ewing-Mulligan MW, the first woman in North America to become a Master of Wine, in recognition of her contribution to the development of the WSET in the US. Harris commented that "we are confident that we will be celebrating the success of WSET students for another 50 years and beyond." Bring it on – the more the merrier, we say!
The Cotswolds Distillery is one of many English distilleries to open its doors in the last few years
England now has more distilleries than Scotland
At last, some non-Brexit news from the Wine & Spirit Trade Association (WSTA): the organisation has released some surprising figures about the rude health of British distilling. The number of distilleries in the UK has doubled over the past year. On average, a new distillery opened every week in 2018! And there's more: England now has more distilleries than Scotland. Who could have predicted that ten years ago? Most of these are likely to produce gin, but there's also a growing number of whisky distilleries south of the border these days. Miles Beale from the WSTA commented: "It lifts the spirits to hear that distillery numbers continue to grow in the UK. It's not just our gins picking up awards, but we have also seen a growing number of excellent quality English and Welsh whiskies too. With all the uncertainty surrounding Brexit it is extremely reassuring that our talented spirit makers are continuing to innovate, invest and grow. With England now boasting more distilleries than its Scottish cousins, 2018 really has marked a moment in history. There is a significant amount of money being poured back in to the British spirits industry which has been helped by the Chancellor freezing spirit duty." Ah well, maybe a little mention of Brexit. Still, great news for British distillers and for all of us who enjoy high-quality spirits.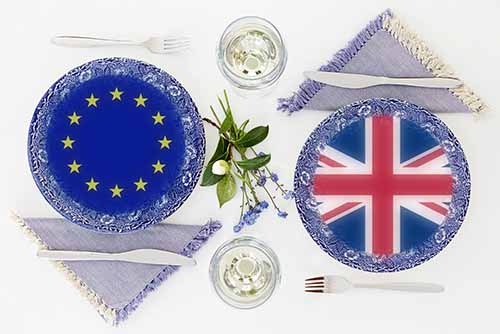 The 'B' word continues to drive debate
Scotland's on-trade 'struck' by Brexit already
Sorry, folks! The 'B' word snuck in proper after all. This week, the Scottish Licensed Trade Association released its Christmas/New Year On-Trade Market Review with KPMG UK, which paints a fairly murky picture for bars and restaurants north of the border. According to the report, 17% of the 500 hospitality outlets asked say they've already seen a negative impact from Brexit, citing a loss of staff and fewer bookings. 40% said they anticipate they will lose staff, while 65% expect the issues around staffing will continue. It's not all doom and gloom though – more outlets are in growth than this time last year (48% versus 39%). Locally-sourced gins were one of the drivers, along with more tourists putting pubs and bars on their must-see lists. Hurrah for gin!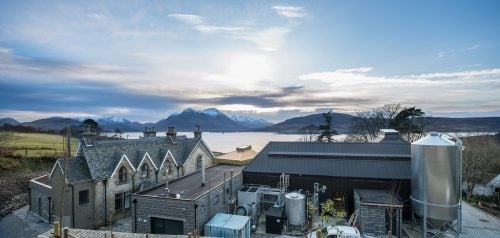 We can't wait to try the first single malt from Raasay Distillery
Isle of Raasay Distillery previews first single malt at National Whisky Festival
Heading to The National Whisky Festival in the iconic SWG3 venue in Glasgow's Kelvinhaugh tomorrow? Well then you'll be among the first in the world to preview the Isle of Raasay Single Malt Scotch Whisky during head distiller Iain Robertson's Whisky Masterclass! Robertson will showcase the new-make spirit alongside cask samples from Raasay, as well as conducting tastings of five different drams from specially selected rye, virgin oak and Bordeaux casks to explore the characteristics of the first Isle of Raasay Distillery Scotch whisky. Visitors to the Raasay Distillery stand can also sample Raasay While We Wait's 2018 Release, a tipple created to represent the flavour profile of the future Raasay single malt. The fourth expression of the independent bottling was launched in 2018 to mark one year since production began at Raasay Distillery and to kick-start the two-year countdown to the first bottling of Raasay whisky. Festival-goers will also be given an exclusive opportunity to reserve one of the first bottles, which is due to be released in 2020. Pre-orders for the first Raasay single malt will then be available on general release on www.raasaydistillery.com from 14th February.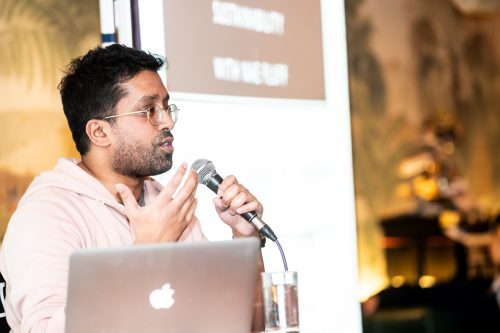 Famed bartender Ryan Chetiyawardana (Mr. Lyan) was a key guest speaker
Jigger Beaker Glass 2.0 comes to London
Some of the industry's leading figures came together at Oriole Bar in London on Tuesday to discuss the concept of sustainability and educate up and coming bartenders across the country thanks to the Bacardi Brown Forman Brands' (BBFB) on-trade programme Jigger Beaker Glass 2.0. The event was lead by the BBFB Ambassador team, as well as founder of Difford's Guide, Simon Difford, and the world-renowned Super Lyan team including its multi award-winning bartender, Ryan Chetiyawardana (Mr. Lyan). The idea of the event was to help guests understand how they can commercialise a zero-waste ethos and explore the small steps the on-trade can take to make significant changes within the industry. Real-life drinks demonstrations were provided which reflected sustainable practice and furthermore, were very tasty (it was important for research purposes that I tried them, of course). Shervene Shahbazkhani, head of brand advocacy UK for Bacardi Brown-Forman, commented on Jigger Beaker Glass 2.0: "Sustainability; Cut the Crap is one of our three hot topics that we cover on our JBG tour of the UK. It addresses the important issue of sustainability and how we can collectively drive our industry forwards and make small changes to the way we operate that will have a vital and positive effect on the planet." Jigger Beaker Glass 2.0 kicked off its nationwide tour on 21 May 2018 in Glasgow and has visited Liverpool, Manchester and Edinburgh before London's session. The next stop for the platform? Bristol in February.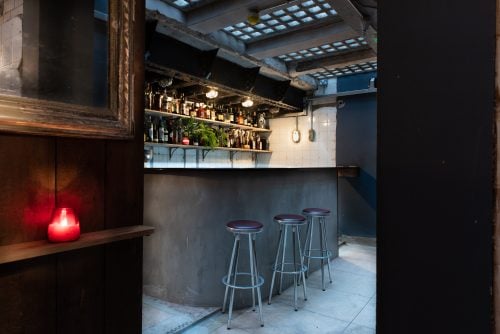 If my bathroom looked like this, I'd never leave
And finally… London's Ladies & Gentlemen finds a second loo, opens new bar!
Ladies and Gentlemen! No, it's not the beginning of a circus, it's the new L&G Camden bar, which opened its doors on 16 January. It's housed in a former Victorian public toilet tucked just behind Camden Road station, which may sound weird until we tell you it's something of a trend. This is the second venture of William Borrell, the founder of award-winning Ladies & Gentlemen Bar based in Kentish Town, who clearly has a zest for the refurbishment and transformation of London's loos. In response to the, shall we say, lack of hospitality sometimes found in London, L&G is focused on giving you a warm welcome through both their name and their venues. With 45 covers inside, the new spot will offer a mix of high top and cosy table seating, while the interior features clean modern lines and warm colours, as well as a wall of polaroid portraits of some of London's most prominent bartenders. It's the fanciest toilet we've ever seen (bar, perhaps, the first bar). One of the things we love most about L&G is that, wherever possible, the team will use locally sourced, rescued ingredients and materials throughout its menu and design, in turn celebrating local producers. The first menu will feature seasonal cocktails focusing on aged and vintage spirits, though staying true to the spirit of the times, L&G also offer low-alcohol and vegan friendly spirits – truly something for everyone. Now, if you'll excuse us, we've got to go and spend a penny…