It's Wednesday evening which means it's time to get your shaker out. This week we risk the wrath of the cocktail puritans by extolling the pleasures of a Martini that's heavy on the vermouth.
There's no cocktail like the Martini for bringing out the purist in certain people. You know the sort of thing they say: "Show the gin a bottle of vermouth, throw the vermouth in the bin and then drink the gin." Noël Coward wrote, "a perfect Martini should be made by filling a glass with gin, then waving it in the general direction of Italy." Hemingway liked a ratio of 15 parts gin to 1 part vermouth.
I used to order such booze-heavy concoctions, probably to try to look cool. But I actually much prefer my Martinis a little wetter. Happily though, the purists are in retreat as fashion is swinging back towards something like the early Martini. The drink (probably) evolved from the Marguerite: 2 parts gin, 1 part dry vermouth, a dash of orange bitters, and served straight up. The name comes from the Martini & Rossi company which released a dry French-style vermouth in 1900. People began ordering their Marguerites by the vermouth brand and the name stuck. Or that's the theory anyway, nobody quite knows.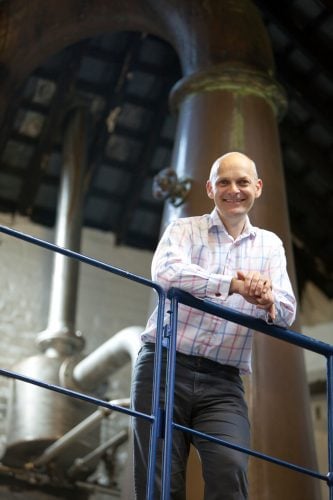 Say hello to Sean Harrison!
The Martini in Harry Craddock's 1930 'Savoy Cocktail Book' is a very Marguerite-esque 1 part vermouth to 2 parts gin. The gin most specified by Craddock is Plymouth, so I thought it would be a good idea to talk to the distillery's master distiller Sean Harrison about how he likes his Martini. He told me that he likes a 4:1 ratio in the evening, but also enjoys a lunchtime Martini with a 1:1 ratio served over ice. Top bartender Ryan Chetiyawardana, aka Mr Lyan, likes "extra everything, extra vermouth, orange bitters, twist and olive! Even a dot of absinthe". A twist and an olive. Why not? Who cares what anyone thinks? It's your Martini.
When choosing your gin, remember that there is nowhere for it to hide. Plymouth's Sean Harrison said: "The simpler the drink, like a Martini, the more the gin has to be balanced around aromas and tastes, the building blocks of flavour. From experience, creating a balanced Martini can become difficult as a lot of gins give you a big aroma but no taste."
Then there's the vermouth. For me, Dolin is king, providing subtle herbal flavours and texture but without masking the gin, though I wouldn't turn my nose up at Noilly Prat or even Martini Extra Dry. Mr Lyan makes a decidedly old-school Martini with Martini Extra Dry and Beefeater gin (10:3 ratio). According to Harrison: "Dolin is my favourite vermouth and combines well with Plymouth Gin, however, I'd rather put Lillet into the glass with Plymouth. The flavours of Plymouth and Lillet are so well matched." Lillet isn't strictly vermouth, it's an aromatised wine, but this shows again that Harrison is a bit of a Martini maverick.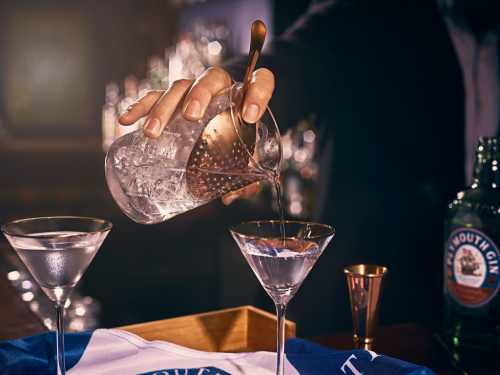 The Martini, in all its glory
Once you have chosen your ingredients, the key is to make sure that everything – the gin, the vermouth, the glasses and the shaker – is as cold as possible. Alessandro Palazzi from Duke's Bar in London serves his Sacred gin straight from the freezer. But don't cut corners by making them in advance; Bernard de Voto, in his 1948 book 'The Hour', says that each Martini must be made freshly: "You can no more keep a Martini in the refrigerator than you can keep a kiss there." What a beautiful sentiment! One thing most Martini lovers agree on is that Bond is wrong. A Martini should be stirred not shaken, because shaking introduces air and ice crystals, and ruins the whole thing.
Finally, there's the important question of how many you should have. Palazzi refuses to serve customers more than two, though admittedly his Martinis are enormous. I prefer to have two small cold Martinis rather than one large one. For De Voto, the ideal number consumed during the cocktail hour was two: "How fastidiously cold a second Martini is to the palate but how warm to the heart." But, De Voto writes, you should never rule out a third: "Certainly I'll have another one… one more, and then with a spirit made whole again in a cleansed world, to dinner."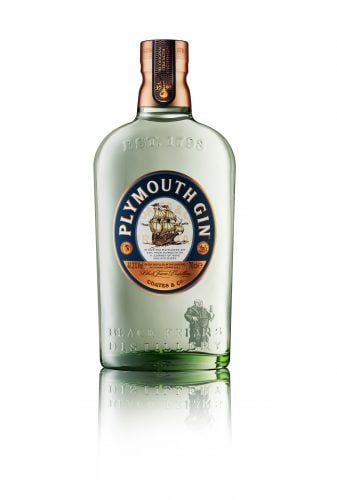 Plymouth Gin
Here's my ideal recipe:
60ml Plymouth Gin
10ml Dolin Vermouth de Chambéry Dry
Fill your decanter with lots of ice, pour in the chilled gin and vermouth, and stir vigorously for 30 seconds. Strain into a chilled Martini glass and serve with a twist of lemon and, what the hell, two almond-stuffed olives on a cocktail stick.