Distillers across Australia are crafting whisky by the barrelful, and it's liquid unlike any you've ever tasted before. In the first of a two part series, the country's producers share insight into the past, present and future of Australian whisky-making…
A moment of appreciation for our mates down under, guardians of some of the world's most astonishing wines. They brought us Neighbours, the electric drill, and Google Maps. They even invented WiFi. Australia Day, which lands on 26 January each year, may be a national event – but thanks to the country's great minds, the world has plenty to celebrate too.
Today, Australia is best known for low-abv boozes like wine and beer, but that wasn't always the case. In Tasmania – which is quickly earning a reputation as the whisky capital of Australia – distilling dates back to the earliest days of European settlement, more than 200 years ago, explains Heather Tillott, production manager at Sullivans Cove Distillery.
"We have evidence that some of the first convicts who landed were stealing grain to make spirits," she says. "There was a thriving spirits industry here with several licensed distilleries, mostly based on the excellent barley we grow in Tassie. Unfortunately, in 1838 a law was passed banning distillation in Tasmania and we didn't make a drop of whisky in a commercial capacity here for over 150 years."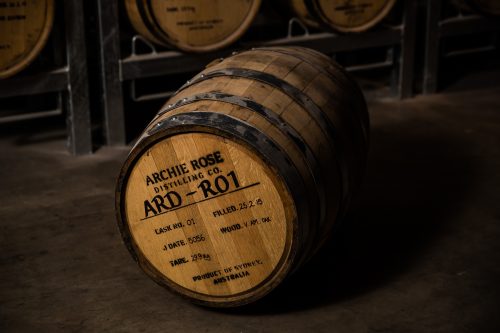 Spirit distillation is at the core of the Australian drinks industry
Fortunately, the mainland wasn't subject to the ban, and production continued to blossom. Spirits distilling is "an integral part of who we are as a nation", says Dave Withers, master distiller at Archie Rose Distilling Company, a micro-distillery in Sydney. "Before we had grapes for wine or refrigeration for beer, we were a spirits country," he says. "Many people don't understand that. Australia was the largest export market in the world for Scotch whisky up until World War Two, and we domestically produced more than we were importing."
One of the most notable distilleries from that era was the Corio Distillery in Geelong Victoria, which was operated from the 1920s to 1986. At one time, it was the largest distillery in the Southern Hemisphere, says Cameron Syme, founder of Great Southern Distilling Company in Western Australia.
"In 1938, this whisky distillery produced in excess of 12 million gallons of whisky and five million gallons of gin that year," he continues. "It had its own juniper plantations and staff on-site. By the late 1980s, the Corio distillery had wound down production significantly, and it became a casualty of worldwide distillery closures during that decade."
Why? During the 1970s most of the smaller family wineries with stills became silent, Syme continues, as the preferences of the Australian drinker moved from fortified wine to table wines. At the same time, the government introduced "a significantly higher level of taxation on distilled spirits than fermented beer or wine" – which to this day remains one of the highest taxes on alcohol in the world – and by the eighties, "distilling was almost unheard of" outside a handful of large industrial distilleries in South Australia, New South Wales and Queensland.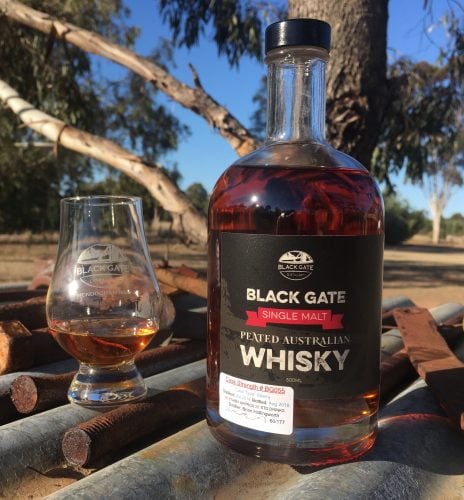 Brands like Black Gate Distillery benefited from industry reform
Modern day distilling in Australia
The current resurgence came about in the early nineties explains Brian Hollingworth, owner and distiller at Black Gate Distillery in New South Wales. "Since then, the industry has grown at an astonishing rate," he says.
So what happened? In 1992, 150 years after the last distillery in Tasmania closed, Bill Lark established Larks Distillery, explains Wes Marks, co-founder, brewer and distiller at Wild River Mountain Distillery in Queensland. "He lobbied for law changes relating to establishing and operating small distilleries in Australia."
Australian laws had previously set a minimum size legal still at 1,000 gallons, Syme says. Fine for distilleries with the cash, space and scale to operate them, not so great for the aspiring small-scale producer. "Lark's lobbying efforts lead to the repeal of the minimum sized stills and opened the door for a renaissance of craft distilleries in Australia," he says.
This legal reform paved the way for the a small number of viable whisky distilleries to set up over the following eight years, including Sullivans Cove, and Hellyers Road in Tasmania; Bakery Hill Distillery in Victoria, and The Great Southern Distilling Company in Western Australia. In 2004, Syme, Lark, Patrick Maguire of Sullivans Cove and Spike Dessert of Western Australian rum distillery The Hoochery established the Australian Distillers Association (ADA).
From 2012 onwards, the number of distilleries in Australia boomed, Syme continues, with more than 180 distilleries now either operating or in the planning stages. "Most of these distilleries are small single person or family craft operations," he says, "however, there are now 10 Australian whisky distilleries which are producing significant volumes of spirit and investing significantly in larger equipment and training more staff and laying down more stock to age".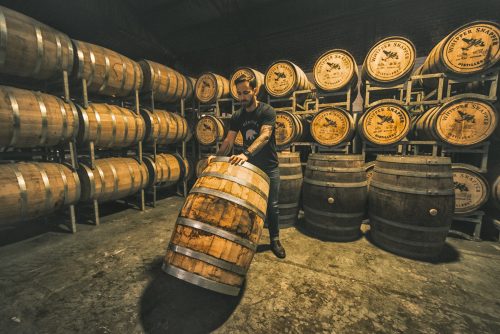 Perth's Whipper Snapper Distillery
What is Australian whisky?
This all begs the question: what are the hallmark flavours of an Australian whisky? "In general terms, you'll see younger age stamps with loads of complexity and depth," says Jimmy McKeown, co-founder and head distiller at Perth's Whipper Snapper Distillery. "Nailing a specific is impossible as our industry is too small, and we're all creating different styles."
The beauty of Australian whisky is in its diversity. Since distillers aren't locked into traditional production rules or established styles that places like Scotland, Ireland and the USA are beholden to, there's all sorts of experimentation happening, says Tillott.
"You want a peated rye? You'll find it in Australia. A single malt aged in eucalyptus casks? We've got that, too," she says. "That being said, nowhere in Australia is anywhere near as cold as Scotland or the highlands of Japan, so one overarching style here is a lot of oak influence as a result of warm ageing conditions, and the fact that many producers use small casks.
"Another trend that's emerging from a lot of Australian producers is the use of Aussie wine casks. We've got a thriving wine industry here, so you're seeing a lot of great whiskies aged in shiraz, pinot noir and Aussie fortified wine casks."
As a result, you'll find that most Australian whiskies "have a lot of dark and heavy sweet notes" from the fortified barrels in particular, says Josh Walker, owner and distiller at Timboon Distillery in Victoria. However, "the whole industry is starting to see a shortage of good ex-fortified barrels," he continues, "so distilleries will be forced to use other types of barrels, which will change that profile again".
Another burgeoning trend is the use of small 50-litre barrels in a bid to fast-track the ageing process, explains Marks. "By law, in Australia whisky needs to spend two years in an oak barrel," he says. "In cooler regions, the smaller barrels speed up the process but unfortunately the barrel flavour is dominant. We are currently experimenting with a combination of small and large barrels."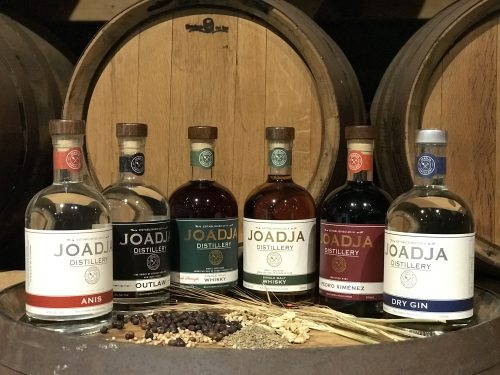 Are stricter regulations the way forward for Australian whisky?
Crystal ball gazing: The future of Australian whisky
As the category garners attention on the global stage, is it time for Australia to crack the whip? For many of the country's distillers, the answer is 'yes'. "We need tighter rules and regulations to maintain quality in the industry," states Marks. "There are a lot of inexperienced distillers looking to ride the boom. If we want to compete on the world stage we need to have standards."
Walker agrees, adding that the ADA is "in the process of developing a code of conduct, which is a great start. It is so hard to police without a body overseeing regulation, but I think this will happen in time. As the saying goes, 'a rising tide lifts all boats'."
For Syme, regulation goes hand-in-hand with growth. "As the Australian whisky industry gains in economic value, and the export activity becomes important to Australia, it is inevitable that we will need to protect the industry by providing some form of additional controls," he says. "If we don't, we may well fail producing what we are truly capable of."
For others, such controls may come at the cost of creative freedom. This, says Withers, is part of the appeal of making whisky in Australia. "Whisky in Australia must have 'the taste, aroma and other characteristics generally attributed to whisky'," he says, "which may seem to be quite open but generally means that producers need to be respectful of the category.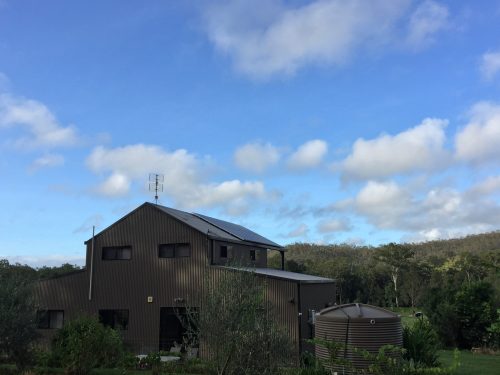 A bright future looms for Australian whisky
"We have a great industry in Australia with many quality-minded producers. Currently, I believe the regulations are more than adequate and encourage innovation, experimentation and creativity, while staying true to the essence of the spirit."
With so many new producers queuing up to surf the Australian whisky wave, where is the industry headed? Tillott sees "a bit of a dot-com boom, where some will survive, but those that are in it for the wrong reasons will fade away quickly". That said, Australian whisky production represents less than 1% of 1% of the global market, "so there's plenty of room to grow".
"Right now, most of us are still tiny craft operations producing only 1/100th of what a commercial Scotch distillery would make, but there are bigger operations coming down the track that will be able to produce commercial quantities," she explains. "I can't wait to see Aussie whisky have a standard place on every shelf alongside Scotch, Irish, American, Japanese and Canadian whiskies. It's coming."