We've shined a spotlight on some of the best boozes around that were created with either tea and coffee. It's our round-up of coffee and tea-based tipples!
They dominate the hot drinks category. For many, their consumption has become ritual. They help us make it through groggy mornings, or soothe us after a long day. Love is all you need? No, actually, Beatles. People also need a good cuppa tea or coffee; Beatles.
Of course, it was only a matter of time before people recognised the potential to create great booze with coffee and tea. Our love affair with these drinks is just getting started, people. There's a wealth of options now on the market for those who want to indulge in the rich and bittersweet delights of coffee or those who want to experience the herbaceous, aromatic qualities of tea in an alcoholic drink.
We've rounded up some the finest coffee and tea-based tipples right here to save you the trouble of looking around yourself. Each even comes with an accompanying cocktail serve. Enjoy!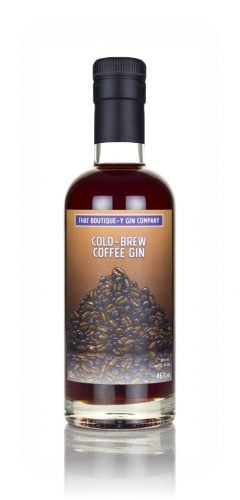 Cold Brew Coffee Gin (That Boutique-y Gin Company)
Cold Brew Coffee Gin (That Boutique-y Gin Company)
With all the rich and rewarding character of a great coffee, Cold Brew Coffee Gin is another delightfully unique and experimental That Boutique-y Gin Company expression. It was created with coffees from Central America, South America and Africa, extracted using both hot and cold infusion in water and gin bases. It's just screaming to be made into any number of cocktails, so you should probably do that…
How does it taste?:
Dark roast espresso beans, fragrant vanilla butterscotch, bitter dark chocolate, a little honey and a kick of peppery juniper.
Tea-riffic serve: Negroni
Add the dark deliciousness of coffee to this popular gin cocktail by combining 25ml of Cold Brew Coffee Gin, 25ml of Campari and 25ml of Martini Rosso vermouth together in a cocktail shaker. Shake well with cracked ice and strain into a chilled cocktail glass. Garnish with a twist of orange peel and grate some fresh ginger on top. Congratulations, by adding coffee you've somehow made the Negroni even more Italian.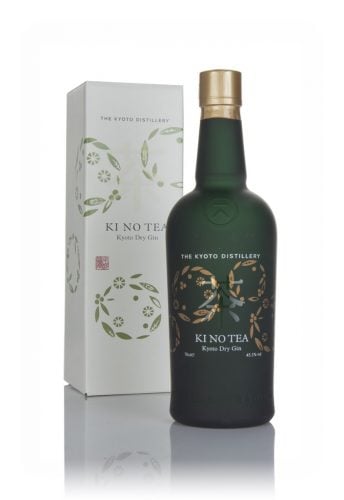 Ki No Tea
Ki No Tea
The second release from the respected Kyoto Distillery, the city's first dedicated gin maker, Ki No Tea is a limited edition expression that was created in partnership with noted tea grower and blender Hori-Shichimeien. A blend of teas, including Tencha and Gyokuro, were meticulously selected and then added to a botanical recipe that includes Hinoki cypress, yuzi and juniper to make this gin, which oozes class and sophistication. Just look at that bottle. Gorgeous.
How does it taste?:
Delicate citrus, followed by a warming green tea aroma, milk chocolate, juniper and grassiness.
Tea-riffic serve: Oyuwari
The Oyuwari is a wonderful, traditional and simple Japanese cocktail that is served in the same manner as a hot sake. To make, all you need to do is combine 30ml of Ki No Tea and 30ml of hot water (about 90°c) in a heat-proof cup. Presenting it in a ceramic sake cup lends some authenticity to the whole enterprise if you happen to have one to hand.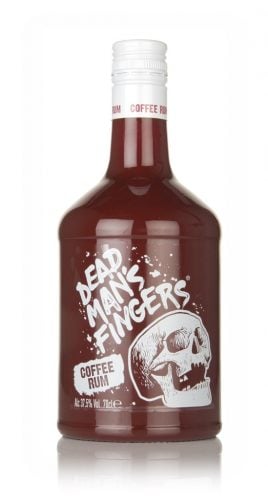 Dead Man Fingers Coffee
Dead Man Fingers Coffee
Rum and coffee is a delicious combination, a sentiment that the folk at Dead Man's Fingers clearly agree with. The creators of The Rum & Crab Shack in St. Ives added espresso coffee to its original spiced Caribbean rum to make this versatile and tasty tipple that can be enjoyed as a digestif or in a number of cocktails.
How does it taste?:
Fruity coffee, chocolate orange, a whack of cumin and burnt sugar.
Tea-riffic serve: Daiquiri Mulata
There's some debate as to the origins of this variation of the classic Daiquiri cocktail, but there's no doubting how yummy it is! To make, you'll need to combine 50ml of Havana Club Añejo 7 Year Old, 30ml of Dead Man Fingers Coffee, 15ml of lime juice and a tablespoon of dark sugar syrup. Shake this mix with ice and pour into cold glass and serve while enjoying your new found sophistication and suppressing your desire to reference pirates.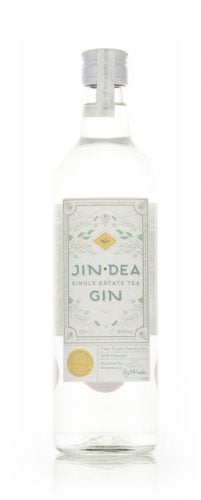 Jindea Single Estate Tea Gin
Jindea Single Estate Tea Gin
Jindea Single Estate Tea Gin is a citrus-forward and bold London dry gin that should prove very popular among fans of tea and gin, which kinda seems like 95% of the adult population globally. It was produced with a number of classic botanicals, including juniper, lemon, grapefruit, coriander, ginger, fennel, cardamom, cinnamon and angelica, and one standout ingredient. First flush Darjeeling black tea. Sourced from the Goomtee Tea Estate and Retreat in the stunning Kurseong Valley in West Bengal, India. It's known as the 'Champagne of Tea', folks. And it works absolutely beautifully here.
How does it taste?:
Drying and aromatic, with a touch of ginger spiciness alongside the rich, elegant tea notes.
Tea-riffic serve: Martini
Who doesn't love a good Martini? To create this tea-tastic variation, all you need to do is combine 60ml of Jindea Single Estate Tea Gin, 1 tbsp of Noilly Prat Original Dry and a little ice together in a cocktail shaker and strain into a chilled Martini glass. Garnish with a twist of pink grapefruit and serve. It's more Alice in Wonderland than James Bond, but my word is it delicious.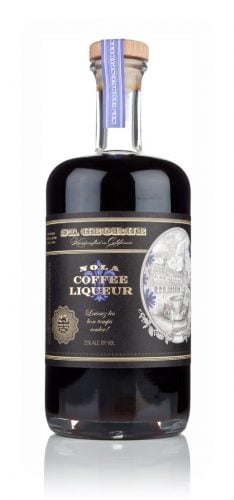 St. George NOLA Coffee Liqueur
St. George NOLA Coffee Liqueur
NOLA Coffee Liqueur is a flavoursome expression from St George Spirits in California that was inspired by the New Orleans tradition of making coffee with chicory. The St George distillers used French chicory root, as well as roasted and grounded Yirgacheffe coffee beans, Madagascan vanilla and organic cane sugar to create this tipple. The brand also employs a cold-infusion method to retain the character from the beans while keeping any astringency to a minimum. If you love all things coffee-flavoured, then you simply have to experience the delights of this drink.
How does it taste?:
Rich and quite savoury, with coffee cake, dates, blueberry and a herbal, slightly pepperminty note.
Tea-riffic serve: White Russian
The cult movie star cocktail, the White Russian is easy to make and incredibly satisfying. To create you'll need to add 45ml of Reyka Vodka, 25ml of St. George NOLA Coffee Liqueur and 25ml of heavy cream into a mixing glass with ice. Stir this mix and strain into an Old Fashioned glass over fresh ice and serve while inserting as many The Big Lebowski quotes as you can into casual conversation.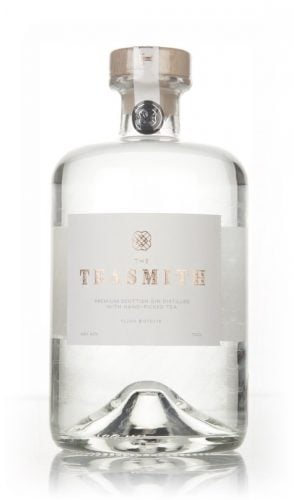 The Teasmith Gin
The Teasmith Gin
You probably wouldn't immediately associate Scottish gin and botanicals such as hand-picked Ceylon tea from Sri Lanka, but this stunner of a spirit is sure to shake your perceptions and delight your senses at the same time! Alongside the aforementioned tea as a botanical, the Teasmith features a botanical selection of juniper, orange peel, coriander and liquorice.
How does it taste?:
Richly aromatic, with light vanilla and caramel notes appearing underneath soft orange sweetness. A subtle kick of exotic spice builds in the background.
Tea-riffic serve: Tea Collins
Add some aromatic joy of herbaceous tea to to this favourite gin cocktail by stirring 45ml of The Teasmith Gin, 30ml of Pickering's Pink Grapefruit & Lemongrass Gin Liqueur and 25ml of lemon juice together in a highball glass. Then fill the glass with ice cubes and top up with soda water. Garnish with a slice of pink grapefruit.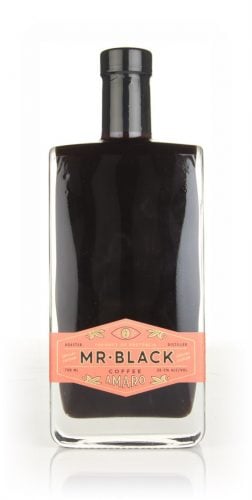 Mr Black Coffee Amaro
Mr Black Coffee Amaro
Two types of liqueur – coffee liqueur and bitter amaro – are brought together in satisfying harmony here in this fantastic tipple from the Mr. Black range. It was created using the original Mr. Black Cold Press Coffee Liqueur as a base, which was combined with 14 botanicals, including the likes of orange, lemon, grapefruit, gentian, caraway, liquorice root, cardamom, macadamia and more.
How does it taste?:
Coffee bitterness pairs well with the robust herbaceous elements, with hints of citrus shining through to offer a refreshing balance of sweetness.
Tea-riffic serve: Espresso Martini
Mr Black Coffee Amaro tastes great on its own over ice, but we can go one better with this delicious Espresso Martini. Just add 25ml of Reyka Vodka, 35ml of Mr Black Coffee Amaro and 35ml of fresh espresso (for those with a sweet tooth, add more liqueur to taste) to a cocktail shaker with ice. Shake for 20 seconds, strain into a chilled Martini glass and top with coffee beans. Congratulate yourself while serving, as you've just nailed the essential coffee cocktail.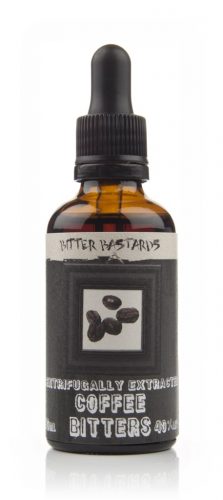 Bitter Bastards Coffee Bitters

Bitter Bastards Coffee Bitters
A good coffee bitter is an essential ingredient for any good bartender, including amateur mixologists experimenting in their own homes! Bitter Bastards make one of the finest coffee bitters around, which allows you to combine coffee and booze in beautiful harmony in one delicious concoction. It was crafted using the finest roasted arabica coffee beans, a specially selected spirit and a natural bittering agent (gentian root), while rapid-maceration and centrifugal extraction techniques were also employed to preserve those intense coffee flavours.
How does it taste?:
Great if you mix it. Don't try it on its own. That's not what it's for, people.
Tea-riffic serve: Old Fashioned
Try the quintessential whisky cocktail with a combination of rum and coffee instead here and marvel at the result. To make, add 60ml of Neptune Rum and 0.5ml of sugar syrup to a tumbler, then top with 2 dashes of Angostura Orange Bitters and 1 dash of Bitter Bastards Coffee Bitters. Stir it all together, add ice and garnish with an orange twist.