Michelin-starred team-ups, new bourbon distilleries and Conor McGregor's whiskey steps into the ring. It's all go in The Nightcap this week!
You've made it to Friday, folks! Give yourself a pat on the back, a self-high-five and pick out something delicious to sip on as you peruse the booze news of the week in another edition of The Nightcap. If you've got some sort of fancy hat, we might even suggest wearing that as you do all of these things to truly make it a special occasion.
Before we get into this week's stories, let take a look at what's been happening on the MoM Blog. Annie's tour of Piedmont continued with a visit to the Bava Winery, and she followed that up with a peek at Ziggy's Bar before it opened yesterday. The Cap'n took control of the Good Ship MoM for a while on International Talk Like a Pirate Day, before Kristy stepped in to school us on some seriously great rums. Henry took spirit nerdiness to new levels this week, looking ahead to the Craft Distilling Expo 2018 and waxing philosophical at a gin debate. We also kicked off a competition to win a trip up to Speyside with Copper Dog for two nights at The Craigellachie Hotel!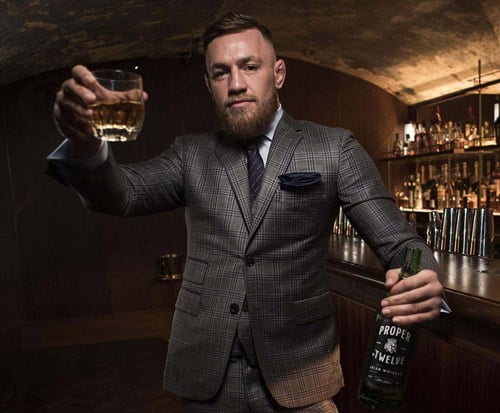 Conor McGregor!
Conor McGregor's launches his own whiskey brand, Proper No. Twelve
From a man who packs quite a punch comes a drink with a bit of a kick. Mixed Martial Arts World Champion Conor McGregor has launched his own blended whiskey, Proper No. Twelve. You'd need a decent drop of whiskey after a hard day's beating the living daylights out of people (for those who don't know MMA, it's fighting with very few rules and lots of blood.) And McGregor hasn't done things by halves; he's enlisted the help of ex-Bushmills man David Elder and "the world's oldest distillery" so we can assume that malt component in the blend comes from Bushmills and the grain from somewhere further south (probably the Midleton in Cork). $5 from every case sold will go to charity. For the time being Proper No. Twelve will only be available in Ireland and the US. The name is inspired by where McGregor grew up: "I come from a place called Crumlin, in Dublin 12. It's a place dear to my heart. It's where I learned how to fight; it made me who I am today." And Proper because "we created close to one hundred blends and ultimately selected what we knew was the one and only proper whiskey blend". Who's going to argue with McGregor over that?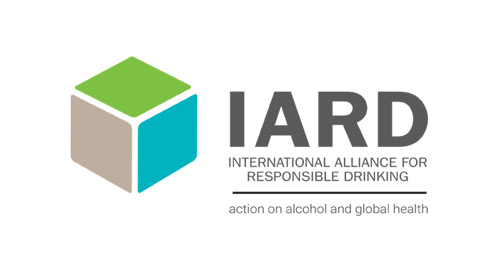 The International Alliance for Responsible Drinking
New standards of responsible advertising from IARD and top internet platforms on the way
This week the International Alliance for Responsible Drinking (IARD), a not-for-profit organisation promoting understanding of responsible drinking supported by leading global beer, wine and spirits producers, joined forces with some of the biggest internet platforms to further to set new standards for online alcohol advertising. The likes of Diageo, Pernod Ricard, Beam Suntory, and more have partners with Facebook, Twitter, Snapchat and YouTube in an effort to establish robust standards in the advertising of beer, wine and spirits across social media. This includes ensuring up-to-date safeguards are in place so alcohol-related advertisements are directed at people that can legally purchase alcohol, continue developing methods to stop people not old enough to buy alcohol from seeing these advertisements, and "explore ways people can have greater control over whether they see alcohol advertising and opt out of receiving advertisements for alcohol products." Good stuff all round!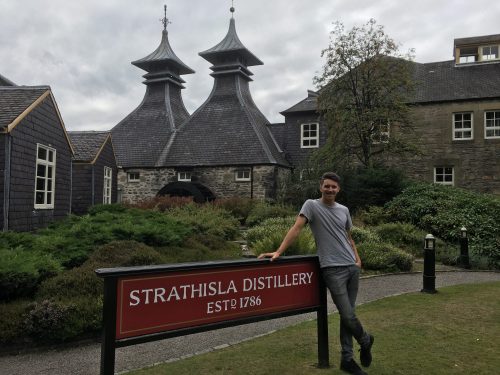 Rhys Wilson at the Chivas owned Strathisla whisky distillery
Chivas Regal announces new global brand ambassador
Congratulations Rhys Wilson, the new Chivas Regal global brand ambassador! The UK winner of the 2017 Chivas Masters Cocktail Competition has taken on the leading role after 10 years of success within the industry, impressing in roles such as being the general manager at London's Happiness Forgets (winner of Best International Cocktail Bar at this year's Tales of the Cocktail Spirited Awards). Speaking for the first time as the new Chivas Global Brand Ambassador, Wilson commented: "Taking part in the Chivas Masters was a huge turning point in my career, helping me learn a lot about myself, Scotch whisky and the path towards achieving success as a team. I'm honoured to now have the opportunity to help bring these values to life and work with the Chivas community around the world." Richard Black, Global Marketing Director for Chivas, added: "We are delighted to welcome Rhys to the team as we have witnessed his charisma and dedication to the brand through his involvement with the Chivas Masters and believe he will bring a fresh new perspective to the role."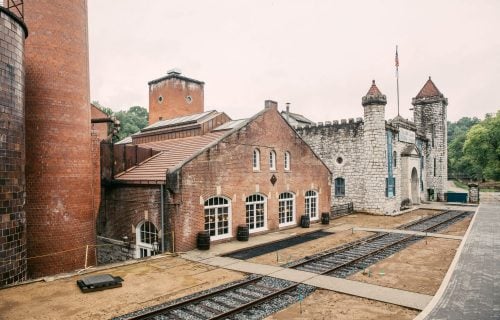 Castle & Key: where the medieval meets modernity
Castle & Key reopens birthplace of bourbon tourism
After 40 years of neglect, a historic distillery is about to reopen on 19 September 2018 in Kentucky. Castle & Key Distillery has announced the official opening of its newly restored 130-year-old castle distillery in Millville, Kentucky. After much anticipation the 113-acre property that was first built in 1887 by legendary distiller Colonel Edmund Haynes Taylor Jr is back after more than 40 years of abandonment and more than four years of restoration. The European-inspired castle, peristyle springhouse and sunken gardens will host keen bourbon fans for a curated look at the iconic structures, the brand's distilling approach and cocktail tastings in what has long been celebrated as the birthplace of bourbon tourism. Kentucky's first female master distiller of bourbon since Prohibition, Marianne Eaves will distill spirits on-site from scratch with locally-sourced ingredients. Castle & Key Distillery is also the longest aging warehouse of its design in the world, measuring 534 feet from end to end with the capacity for 35,000 barrels. While we wait for its bourbon to age, there is Castle & Key's Restoration Release Gin and Vodka, which like all the distillery's spirits, were created with a bourbon or rye recipe and will be released in 2019. "For the last four years we've worked incredibly hard to create a destination where discerning tastemakers can experience history in motion," said Will Arvin, Founding Partner. "Many people thought this day would never come, but we're proud that we had the courage to keep pursuing this dream."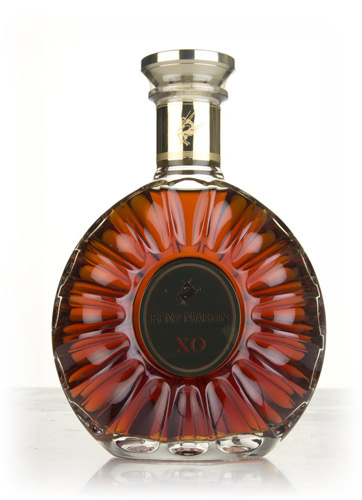 This + oysters. Yeah, go on then…
Rémy Martin teams up with Michelin-starred chef Claude Bosi
From the 21st September, Cognac and seriously fancy food come together as The Maison de Rémy Martin will be setting up home in Claude Bosi at Bibendum, one of London's finest restaurants. The Maison will host a series of events and masterclasses throughout 2018 and 2019. Bosi commented, "Rémy Martin shares many of my values: the passion for craftsmanship, talent and terroir and ultimately the enjoyment of excellent food which can really bring to life the different aspects of Cognac". There will also be a new bar on the ground floor of the art deco Bibendum building designed by none other than Terence Conran (for it is he). It is fitting that Conran is involved because he is the man who in 1985 transformed this landmark building, originally the Michelin Tyre Company's London headquarters, into a world famous restaurant. Conran has used materials inspired by Cognac including Limousin oak. Anyway, never mind the decor, what about the drinks? The new bar will feature some delicious-sounding cocktails such as the Maison Old Fashioned made with Rémy Martin XO, fig liqueur, salted honey syrup and bitters. And Bosi has come up with food pairings to eat with your Cognac. Thanks Claude!

The new Whitley Neill, all pretty in a row
Whitley Neill rolls out a new bespoke bottle
The award-winning brand that has become the number one premium gin brand in the UK off trade, Whitley Neill, has announced the release of a new bespoke bottle. They were created to differentiate its premium portfolio on shelf, which includes eight gorgeous gins; Whitley Neill Original Dry Gin, Quince Gin, Rhubarb & Ginger Gin, Blood Orange Gin, Raspberry Gin, Lemongrass & Ginger Gin, Aloe & Cucumber Gin and Parma Violet Gin, and three vivacious vodkas; Whitley Neill Rye Vodka, Blood Orange Vodka and Rhubarb Vodka. The bottle features a nod to its heritage with the wording 'Distilling for 8 generations' embossed at the bottom of the bottle and the brand name embossed onto the shoulder. The new bottle shape was not only designed to sleeker, but the taller and slimmer shape provides bartenders and consumers with greater grip, making it easier to pour. James Stocker, Marketing Director at Halewood Wines & Spirits, commented: "The new packaging follows a transformational 12 months for Whitley Neill, which has seen significant growth in the brand in the UK and internationally, as well as securing major listings across its estate within the on and off-trade, and winning multiple awards within the industry's most prestigious spirit competitions."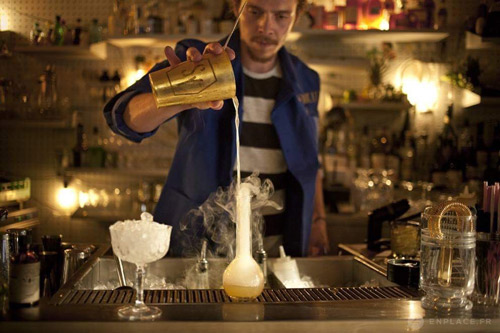 Some scientific stuff goes on at Le Syndicat…
Le Syndicat comes to London Cocktail Week with Grand Marnier
Le Syndicat located just near the Gare du Nord in Paris might be the most French bar in the world. Not only is it in France and set up by two Frenchmen, the quite fabulously-named Sullivan Doh and Romain Le Mouellic, but it also only stocks French spirits. Seriously who needs Scotch or bourbon anyway? Now they are teaming up with Grand Marnier (also very French) to bring the bar to London Cocktail Week (not quite so French.) The Le Syndicat equipe (that's French for team) will be taking over the Experimental Cocktail Club in Chinatown on the 2nd and 4th October. The pop-up Syndicat will offer a series of cocktails created by head bartender Aristotelis Makris who, as you might guess from his name, is from Greece but you will be pleased to hear that he will be sticking to the Le Syndicat spirit by using French ingredients including, of course, Grand Marnier. Vive la France!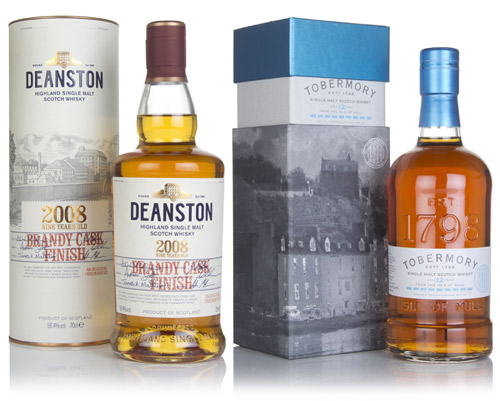 Deanston Brandy Cask Finish and Tobermory Fino Cask Finish – available on masterofmalt.com
Six new releases from Distell's Scotch whisky distilleries on the way
How does six new limited edition releases from Distell's three distilleries (Tobermory, Bunnahabhain and Deanston) sound to you? Sound like a thing you'd be in to? Well good, because that's what they were proudly showing off at TT Liquor at a recent showcase! These new bottlings included a pair of 19 year old Ledaigs (one drawn from Oloroso sherry casks, one drawn from Pedro Ximénez sherry casks), a 12 year old Tobermory finished in Fino sherry casks, a 9 year old Deanston finished in French brandy casks, and two Bunnhabhains (a peated expression aged in Bourdeaux red wine casks and an unpeated expression finished in Palo Cortado casks). Yummers.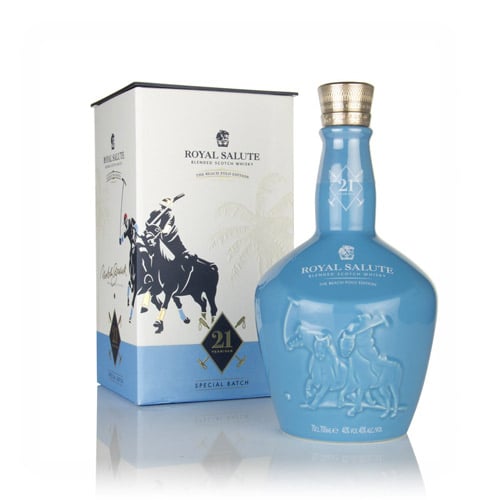 Royal Salute 21 Year Old Beach Polo Edition 2018 – now available on masterofmalt.com
New addition the Royal Salute Polo Collection
Chivas Brothers has released a new Polo Collection edition of its excellent Royal Salute 21 Year Old blended Scotch whisky, this time honouring the sport of beach polo. This follows on from a release in 2017 that was produced to celebrate polo (the kind not on the beach, but also the kind that isn't in water – it's the one with the horses). Endorsed by Malcolm Borwick, former England Polo Team captain and Royal Salute Polo Ambassador, the distinctly-shaped decanter features a design showing two polo players atop of horses, mallets in hand. If you're a big beach polo boffin, you'll be happy to know this special edition bottling is available on Master of Malt right now! Handy.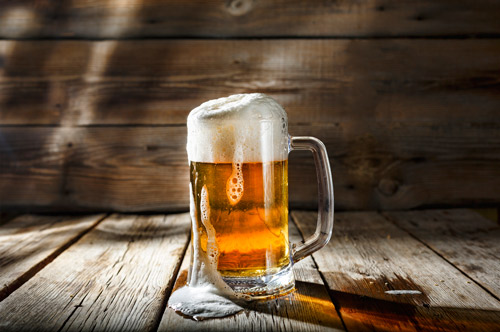 Beer! It's nice!
The UK likes beer
And finally, according to a study done by Accor Hotels' The Magazine, the UK is rather fond of beer. Obviously there's more to it than that. They did a survey of 2,079 people across the UK of their favourite alcoholic beverage, revealing the favourite drinks of certain cities. Of the 17 cities listed in the study, 11 of them were ordering beer the most when at the pub, including London, Edinburgh, Belfast, Manchester and Glasgow. Newcastle's favourite tipple has revealed to be spirit with mixer, while Cardiff was the only city with cocktails being the top beverage. Bristol and Southampton both showed their love for cider, while Birmingham predominantly went for non-alcoholic drinks. Beer – turns out people like it! Who knew?