Yarr, ahoy an' yo ho ho! It be International Talk Like a Pirate Day, so we gots a treasure chest full o' treats to be showing off! Smartly read on, ya swashbucklers!
If ye be noticin' folk runnin' around, hollering "Yarr!" at the top o' their voice this morn', ye best greet them with a rousin' "Yarr!" of yer own, for it be International Talk Like a Pirate Day! But avast – what does this have to do with boozes? Well, landlubbers, we gots a trove of tangentially-pirate-themed treasure for ye to gaze at through yer spyglass!
(If you're not quite feeling the whole pirate-y thing, then never fear – we have a blog for you to read with nary a "Yarr!" to be seen right here. Oh crumbs, the Cap'n is coming back! Batten down the hatches!)
Treasure ahoy, mateys! Ye need not look for an X in the sand from the crow's nest, the loot be right here – an' ye can bet that it be a damn sight tastier than a pile o' doubloons. Fill yer boots, ye scallywags!
Pirate's Grog Rum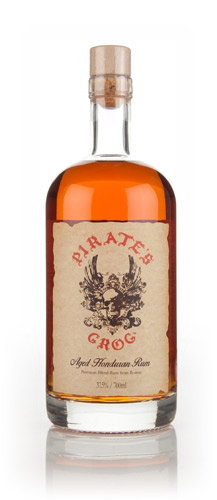 Pirate's Grog Rum be a shipshape sipper, made with Caribbean rums matured on the isle o' Roatán.
The West Winds Gin – The Cutlass

Yarr! Punchy gin from a southern land ye call Australia, named after a trusty pirate weapon – The Cutlass! Makes a grand G&T…
Bombo Rum Liqueur – Caramel & Coconut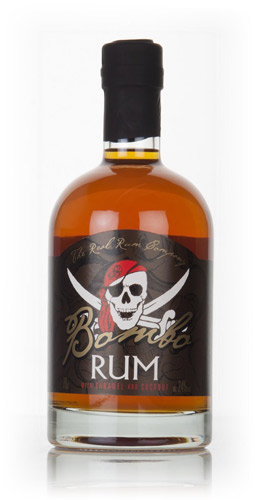 A rum-based liqueur from the Cornwall-based Bombo, combinin' rum 'n' caramel 'n' coconut.
NAUD Hidden Loot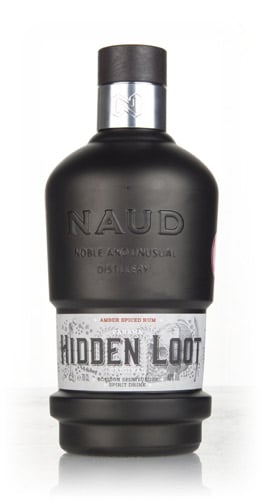 Yarr once more! If it be loot ye after, NAUD have just the thing with the Hidden Loot spiced rum…
Steampunk Pirate Gin: Rascal Strength
Shiver me timbers, this gin from the Steampunk folks looks like something from Davy Jones' Locker! Tastes much better than anything from Davy Jones' Locker, mind you…
Mermaid Tears Vodka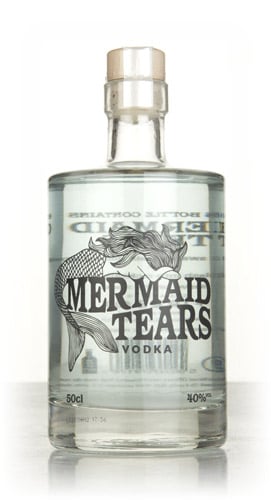 Shiny mermaid tails confuse the ship's navigator when he be lookin' through the spyglass – bad news. On the other hook, Mermaid Tears Vodka be a tasty treat, even if it be glittery too.
Dead Man's Fingers Cornish Spiced Rum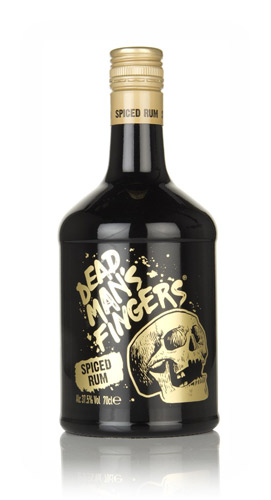 Dead Man's Fingers Cornish Spiced Rum be handsome over ice. We be tellin' no tall tales about that…
Orkney Gin Company Johnsmas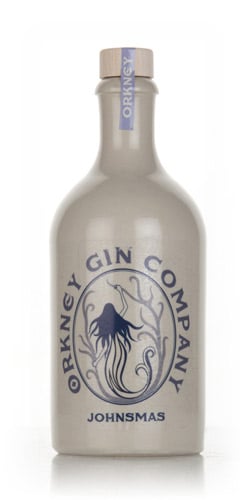 Avast! Another mermaid! Ye could see with yer eyes that this one be not so glittery, if its bottle weren't as glassy as me flagon. Instead it be filled with botanicals grown on Orkney and other shores.
Black Magic Spiced Rum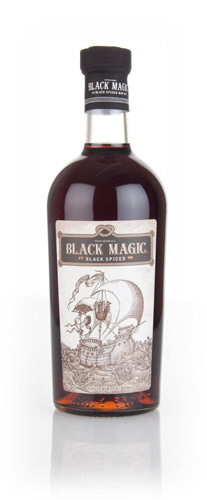 Ahoy! This fine spiced rum be featurin' a mighty lookin' vessel aboard its label! That crow's nest be lookin' mighty full, mind…