WIN a magnificent trip to Speyside, including two nights at the famous home of Copper Dog – The Craigellachie Hotel!
The winner will also receive a tour of a Speyside distillery, a bottle of Copper Dog signed by master blender Stuart Morrison and an engraved copper dog dipper!
Everyone's a winner – enjoy £4 off Copper Dog until 2nd October!
If you're a particularly lucky dog, you could be in for a very special jaunt up to Speyside for a two nights stay in The Craigellachie Hotel! We've teamed up with the folks from Copper Dog to send the winner and their plus one on a VIP trip to this spectacular hotel, including dinner and drinks at the Copper Dog pub both nights and a tour of a local Speyside distillery. The winner will also receive a bottle of Copper Dog signed by Diageo master blender Stuart Morrison, along with their own engraved copper dog dipper! (For the nitty gritty details, see the competition terms below.)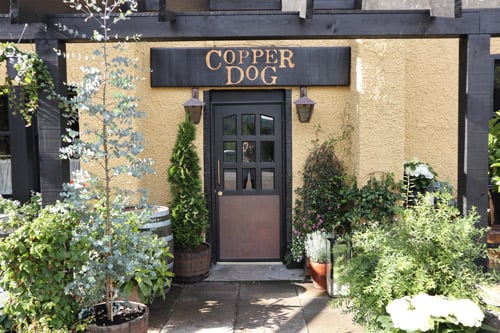 You could be on your way to walk through this door!
To be in with a chance of winning this VIP trip to Speyside, simply purchase a bottle of Copper Dog and you'll be automagically entered in to the draw!
The Craigellachie Hotel is the home of Copper Dog blended malt, sharing its name with the hotel's excellent pub – both of which take their name from a tool the distillery workers of yore put to use covertly sneaking drams. They'd drop the empty copper cylinder on a chain in a barrel full of tasty whisky then hide it on their person and enjoy its contents at home. The Copper Dog whisky itself is made using a blend of eight different malt whiskies from the Speyside region, boasting notes of spiced fruit compote, honey and chocolate biscuits. It's excellent for cocktails (like an Old Fashioned or Copper Dog & Ginger), and works rather well as part of a Boilermaker, too.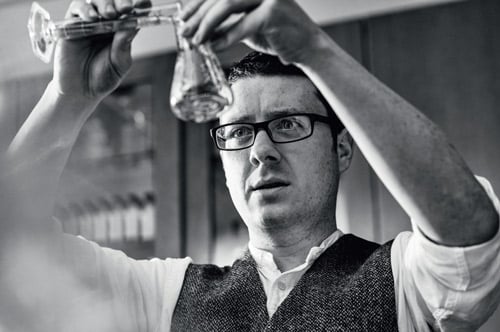 Master blender Stuart Morrison at work
If this all sounds scrumptious to you, you'll be happy to hear that we've taken a tasty £4 off Copper Dog until October 2nd! Even if you don't win, you'll still be the cat who's got the cream. Or should that be some sort of dog-based metaphor…? Never mind, you get the picture.
Competition open to entrants 18 years and over. Entries accepted from 18 September – 2 October 2018. Winners chosen at random after close of competition. Travel only provided from a UK location. Prizes not transferable and cannot be exchanged for cash equivalent. Entry also available with no purchase. See full T&Cs for details and additional terms which apply.

View Full Terms and Conditions.