Pour yourself a drink and pull up a pew: it's time for The Nightcap. This week 'The Four Oarsmen' became the fastest team in history to row across the Atlantic Ocean in this year's Talisker Whisky Atlantic Challenge, KFC debuted gravy-spiked cocktails, and Speyside's Glenallachie distillery made an important appointment.
On the blog, we remedied the 'what to drink when you're not drinking' issue by delving into the fast-growing alcohol-free drinks category, picked out five whisky and poetry pairings for Burns Night, and announced the three winners of our Talisker Instagram competition.
Meanwhile, reports that Diageo plans to launch a 'Jane Walker' female equivalent of its Johnnie Walker brand sparked endless debate, and Benromach Distillery revealed plans to boost its warehousing capacity after experiencing a 27% surge in sales last year. But what else has been a-happenin' in the spirits sphere this week? Let's dig in…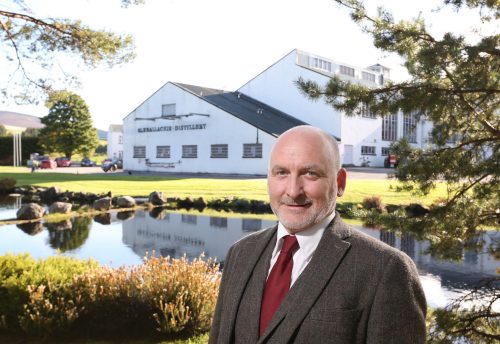 GlenAllachie's operations director, Richard Beattie
It's all go at GlenAllachie as operations director is appointed
This week, The Glenallachie Distillers Company appointed Richard Beattie as its operations director, a key development as we draw ever-closer to the Speyside distillery's first release under its new ownership. Having clocked up 30 years' experience in the Scotch whisky industry, Beattie certainly knows his way around a set of stills – he began his career as distillery manager at Speyside Scotch Malt Whisky Distillery, and most recently served as director of distilling at Mossburn Distillers Ltd (the parent company of Torabhaig Distillery in Skye and Akashi Distillery in Japan). "Richard brings a wealth of experience and knowledge not only about whisky making itself but also understands the intricacies of distillery engineering and design," said Billy Walker, who led the purchase of the distillery from Chivas Brothers in July last year.
KFC creates 'stocktails'; world collectively heaves
Until this week, we'd never really read a cocktail recipe and thought 'absolutely not'. Then KFC created The Gravy Mary, The Finger Lickin' Sour, and The Southern Twist – gravy-spiked twists on three classic cocktails – and that line was crossed. The fast food restaurant's Finger Lickin' Good gravy has gained icon status among fast food lovers; many proclaim it 'good enough to drink'. And now look what's happened. Stocktails has happened.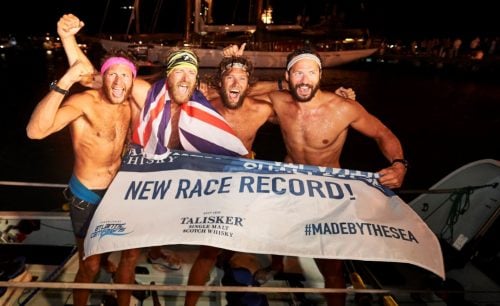 'The Four Oarsmen' of the Talisker Whisky Atlantic Challeng
'The Four Oarsmen' make history in the Talisker Whisky Atlantic Challenge
If you felt smug for making it to the gym three times this week (even though the third time you walked in and then straight back out) you might wanna skip this one. GB team 'The Four Oarsmen' became the fastest team in history to row across the Atlantic Ocean in this year's Talisker Whisky Atlantic Challenge, completing the 3,000 mile row in 29 days, 14 hours and 34 minutes – two whole days faster than the existing world record. Dicky Taylor, George Biggar, Peter Robinson and Stuart Watts battled high winds and 40ft waves to beat 20 teams from 13 other countries to the finish line in Antigua. An incredible feat.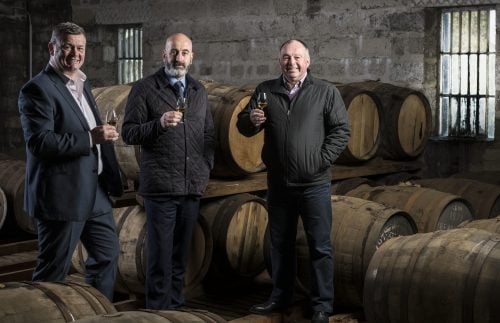 Stuart Ellis, UK sales manager; Ewen Mackintosh, managing director; and David King, international sales director at Gordon & MacPhail
Gordon & MacPhail eyes global growth
The independent whisky bottler has unveiled a 'strategic restructure' for its sales division, across both its Gordon & MacPhail and Benromach brands. The move will see UK market sales merged into G&M's global strategy for the first time, with current international sales director David King assuming overall responsibility. Ewen Mackintosh, the company's managing director, said: "The restructuring of our sales division is part of the company's long-term plan to build the reputation of the Gordon & MacPhail single malt whisky brand in the luxury sector while continuing to invest in marketing and brand building for Benromach across the world."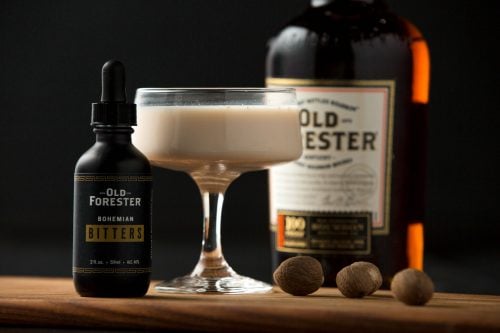 Old Forester's Cocktail Provisions: the hero we all need
Find your inner bartender with Old Forester's Cocktail Provisions
Ever found a cocktail recipe you loved, only to clock Oleo-Saccharum syrup on the recipe and ditch the idea entirely because, well, it's a hassle? Old Forester has your back. The bourbon brand has introduced Cocktail Provisions – a collection of three bitters, two syrups and one tincture – to help the budding bartenders among us finesse our favourite serves. Created by Bourbon Barrel Foods and Old Forester master taster and bourbon specialist Jackie Zykan, each product takes inspo from the bourbon's "robust" flavour profile. Perfect Old Fashioned Syrup, you say? Count us in.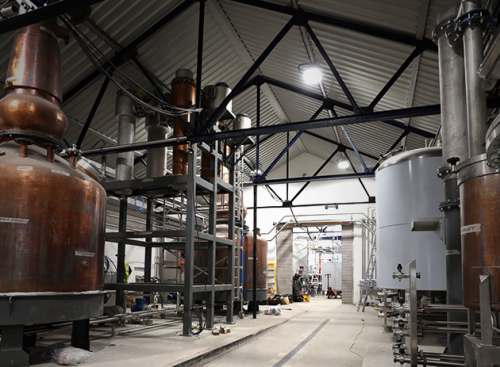 The Aber Falls Distillery
Britain now home to 315 distilleries – up 127% in five years
The UK just can't get enough of craft spirits, it seems. Britain welcomed 49 new distilleries in 2017, bringing the total number to 315; more than double the number that were operating across the country five years ago. England welcomed 22 newcomers, with a further 20 opening in Scotland, four in Wales, and three in Northern Ireland. When you consider that five years ago there were just 152 distilleries operating in the UK – the majority in Scotland – these figures become all the more eye-opening. Naturally, gin is leading the charge (long may the 'ginaissance' continue), backed by an influx English and Welsh whisky-makers. James Wright, managing director of Aber Falls Distillery, which will begin operating this year, said: "It is an exciting time for the UK spirits industry as people are showing more and more interest in trying new spirit drinks and learning about where these drinks come from and how they are made."
We know what you're thinking. This post's alright, but there's distinct lack of giant knives, kebabs, and Lukas Podolski. And you're quite right. This is our gift to you – see you on Monday.