As the conversation around tackling gender inequality and championing female empowerment develops, could Diageo be planning to launch a female equivalent of the Johnnie Walker Scotch whisky brand in the form of Jane Walker?
Apparently so, if a report from highly reputable (ahem) celebrity gossip site TMZ is correct. Diageo "filed paperwork in early January to trademark the name Jane Walker for all alcoholic beverages except beer", the article states, citing "new docs" as a source.
Entertainment news source aside, it seems that it's not the first time the company has toyed with the concept. Around the time of the 2016 presidential election, advertising trade publication Adweek wrote that plans for a Jane Walker ad campaign were underway – but the campaign was scrapped after the result was announced.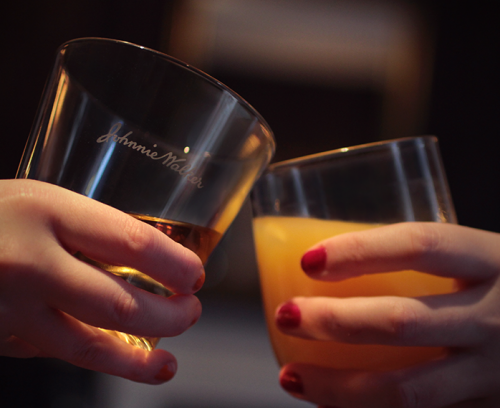 Johnnie Walker owner Diageo has a progressive approach to gender equality
The plot thickens. Diageo declined to comment on the rumours, so we'll just have to wait and see.
One thing is certain, however – the company is known for advocating for female representation in the workplace. In fact, these whispers come a little more than a month after Diageo released its latest gender pay gap report, which revealed that the business has one of the highest ranked boardrooms in terms of gender parity among FTSE 100 companies.
What's your take – is Jane Walker a positive and welcome addition to the fight for inclusivity? Or will the Striding (wo)Man simply serve to gender whisky further?