Scottish poet Robert 'Rabbie' Burns was a man of many contradictions, but here's something we know for sure: he loved the written word, and he was fond of a damn good dram. We present five whisky and poetry pairings with which to celebrate the national bard this coming Burns Night…
On 25 January, Burns fans across the globe will gather to mark the birthday of the 18th-century poet, hosting poetry recitals and performances, chowing down on haggis, neeps and tatties, and toasting his memory with 'juices of the barley'.
Such was Burns' love for whisky, it often spilt over into his work. His poems referenced production methods and spirits duty, and named distilleries and pubs. What better way, then, to celebrate his life and work than with a whisky in one hand and an apt verse in the other?

Teaninich 10 Year Old
Teaninich 10 Year Old + Robert Burns
We've selected a poem by Scotland's favourite son to kick off proceedings. This excerpt from Afton Water conjures up floral, grassy, aromatic notes, so we've paired it with Teaninich 10 Year Old, which is part of the distillery's Flora and Fauna series. With its fragrant notes of cut hay and chamomile on the nose, and a dry, cerealy palate packed with oily herbal and citrus flavours, it's the ideal accompaniment.
How pleasant thy banks and green vallies below,
Where wild in the woodlands the primroses blow;
There oft, as mild ev'ning leaps over the lea,
The sweet-scented birk shades my Mary and me.
Thy chrystal stream, Afton, how lovely it glides,
And winds by the cot where my Mary resides,
How wanton thy waters her snowy feet lave,
As gathering sweet flowrets she stems thy clear wave.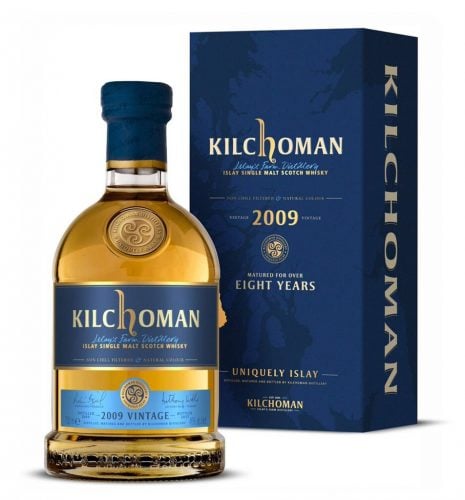 Kilchoman 8 Year Old
Kilchoman 8 Year Old + Sylvia Plath
To our minds, this stanza from Blackberrying by American poet Sylvia Plath is reminiscent of a sherried, peated, Islay dram, so we've selected a single malt whisky from Kilchoman Distillery, aged in a combination of sherry butts and bourbon barrels. Kilchoman 8 Year Old is soft and sweet with a palate packed with juicy blackberry notes, yet is reminiscent of the sea, with a salty, warming peat, followed by a long, clean finish.
A blackberry alley, going down in hooks, and a sea
Somewhere at the end of it, heaving. Blackberries
Big as the ball of my thumb, and dumb as eyes
Ebon in the hedges, fat
With blue-red juices. These they squander on my fingers.
I had not asked for such a blood sisterhood; they must love me.
They accommodate themselves to my milkbottle, flattening their sides.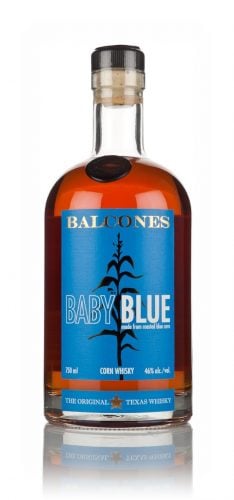 Balcones Baby Blue
Balcones Baby Blue + Pablo Neruda
There's no rules here, guys. We're freestyling. Deviate from the norm this Burns Night with an American whisky in the form of Balcones Baby Blue (the first whisky to be distilled from blue corn!) and a few verses by Chilean poet, Pablo Neruda. Much like Ode to Maize, there's a hint of toasted oak and creamy cereal sweetness on the nose, and a baked apple 'fruitfulness' that bursts through on the palate.
First, a fine beard
fluttered in the field
above the tender teeth
of the young ear.
Then the husks parted
and fruitfulness burst its veils
of pale papyrus
that grains of laughter
might fall upon the earth.

The GlenDronach 21 Year Old – Parliament
The GlenDronach 21 Year Old – Parliament + Wilfrid Wilson Gibson
Short and sweet (the poem is just eight lines long) Cherries brings a fresh, summertime whisky to mind – and The GlenDronach 21 Year Old – Parliament seems like a fitting accompaniment. Aged in Oloroso and Pedro Ximenez sherry casks, this approachable dram offers soft earth, apple peel, and toasty oak on the nose, with a juicy raisin, peach, and cherry blossom-packed palate. Super-fruity on the finish.
A handful of cherries
She gave me in passing,
The wizened old woman,
And wished me good luck-
And again I was dreaming,
A boy in the sunshine,
And life but an orchard
Of cherries to pluck.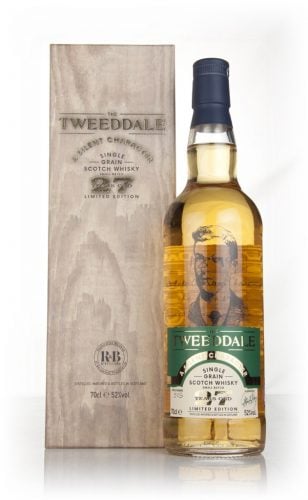 The Tweeddale 27 Year Old – A Silent Character
The Tweeddale 27 Year Old – A Silent Character + Aimee Nezhukumatathil
A dessert-style single grain whisky pairs well with this indulgent excerpt from Baked Goods by American poet Aimee Nezhukumatathil. This 27 year old bottling from the Tweeddale range (the oldest to date!) produced by silent distillery Cambus is packed with fruit, honey and brown sugar on the nose. Maple syrup and beeswax emerge on the palate, and a soft, lusciously sweet finish rounds off the whole affair.
Flour on the floor makes my sandals
slip and I tumble into your arms.
Too hot to bake this morning but
blueberries begged me to fold them
into moist muffins. Sticks of rhubarb
plotted a whole pie. The windows
are blown open and a thickfruit tang
sneaks through the wire screen
Do any of those take your fancy? Please do share your own whisky and poetry pairings in the comments below, the more the merrier!