It's time to announce the three winners of our Talisker Instagram competition, which saw you share your spirit of adventure photographs in your droves for the opportunity to win a bottle of Talisker 18 Year Old!
Having already announced the winner of our incredible trip to Skye and Talisker distillery, it's now time to reveal who's been victorious in our accompanying Instagram comp! Back in November we asked you to get 'grammin' with #MyTaliskerAdventure and show us your spirit of adventure for a chance to win a bottle of the excellent Talisker 18 Year Old. You didn't disappoint!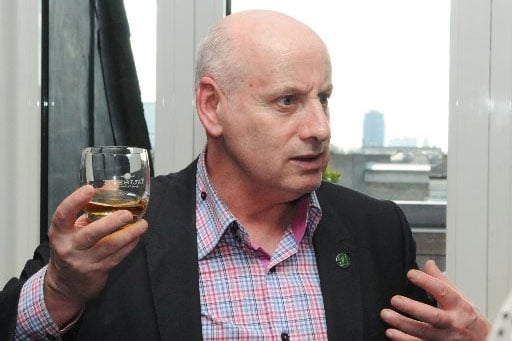 Judge Colin Dunn
We had our favourites here, but the final decision was handed over to Diageo Reserve 'drambassador' Colin Dunn (who not only finalised the winners, but placed them in order for your competitive delight…).
In third place… Congratulations twohedges! A Talisker-winning snap for sure, and as Colin noted, one that "captured true joy at life"!
https://www.instagram.com/p/Bbmu-CrhXG6
In second place… Congratulations julesr40! A more tranquil entry, Colin noted how "in tune with nature" this one was. It made us want to reach for our hiking boots and get out there!
In first place… Congratulations whirligig88! Not just one, but a number of awesome photos here of stunning landscapes "about to be encountered", as Colin put it. A worthy champion!
So that's a bottle of Talisker 18 Year Old for all three winners (and the warm glow of total victory for whirligig88)!
It wasn't an easy choice, so well done to everyone who entered. Keep adventuring!