Friday has arrived, meaning another edition of The Nightcap is in order, complete with all the booze news from the week that was. Surf's up, folks.
Look at a calendar. Whether that calendar is made of paper or pixels, it'll tell you that today is Friday. Unless you're reading this on a day that isn't Friday – then the calendar will tell you that it was once Friday. That's generally how calendars work. Sometimes they give you the definition of interesting words or a picture of a small dog hanging around in a fishing village, but mostly they exist to tell you when Friday is. It's today. Therefore, The Nightcap is a thing.
Firstly, let's see what happened on the blog this week. Our Annie recapped the first leg of her visit to Piedmont with Cocchi, then showed us how to drink like a particularly famous British super spy. Kristy got the low-down on the final addition to Diageo's 2018 Special Releases (they're now available to pre-order, too!). Henry chatted to Cabby's Rum founder Moses Odong about making rum in London and The Knowledge, then gave us a Macallan history lesson. Phew.
On to the rest of this week's booze news!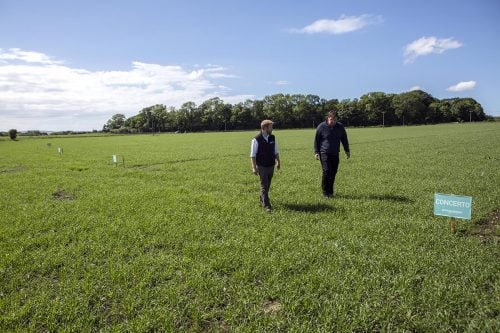 The potential of provenance…
Bruichladdich snaps up croft to accelerate terroir work
Islay-based Scotch distillery Bruichladdich has become known for its focus on raw material terroir in whisky – and now a new investment will amp up its barley studies. The Rémy Cointreau-owned distillery has bought the Shore House croft surrounding its distillery in a move that will boost the team's agricultural known-how and prowess. It will use the land to increase its barley trials and improve sustainable farming practices at the same time. "This is a great opportunity for Bruichladdich to progress our Islay barley agenda and our exploration of an 'Islay terroir'," said production director Allan Logan. He explained that step one was to conduct soil and biodiversity surveys. "Depending on the results, we hope to establish our own trial plots on the croft, where we'll test the viability of different barley varieties on Islay soil. One day, we may add to the number of different spirits distilled here." Bruichladdich is particularly interested in reintroducing 'lost' barley varieties to the island. "This all comes back to flavour, we're not interested in the common-place parameters, so we must customise our own research," he continued.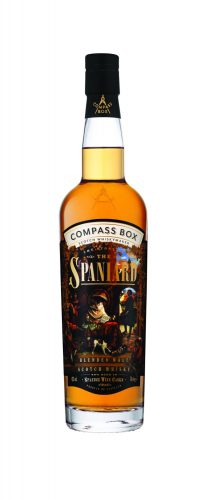 The Story of the Spaniard – in all its glory
New Compass Box whisky: The Story of the Spaniard…
Whisky wizard Compass Box this week treated us all with its first new permanent release in five years: The Story of the Spaniard. Founder John Glaser was inspired to create the expression after travelling through Spain and then discovering for a similar bottling that was created for the Spaniard, a popular bar in Greenwich Village, New York. The new iteration is a blend of malt whiskies matured in a range of Spanish red wine, sherry and virgin French oak, bottled at bottled at 43% ABV. While the exact type of casks used will vary from year to year depending on availability 'and experimentation', Spanish sherry and/or wine casks will remain a permanent component. "Whiskies aged in ex-Spanish sherry casks are a favourite for many drinkers, and so we are excited to share our take on this much-loved style of Scotch whisky," Glaser said. That wasn't the only announcement this week – Compass Box also announced the return of long-running small-batch blended malt, Flaming Heart. Inspired by a rock song by American musician M Ward, the sixth Flaming Heart edition marks the company's 15th anniversary and features a 'subtle' sherry cask influence, only previously seen in the 2012 edition. Cheers!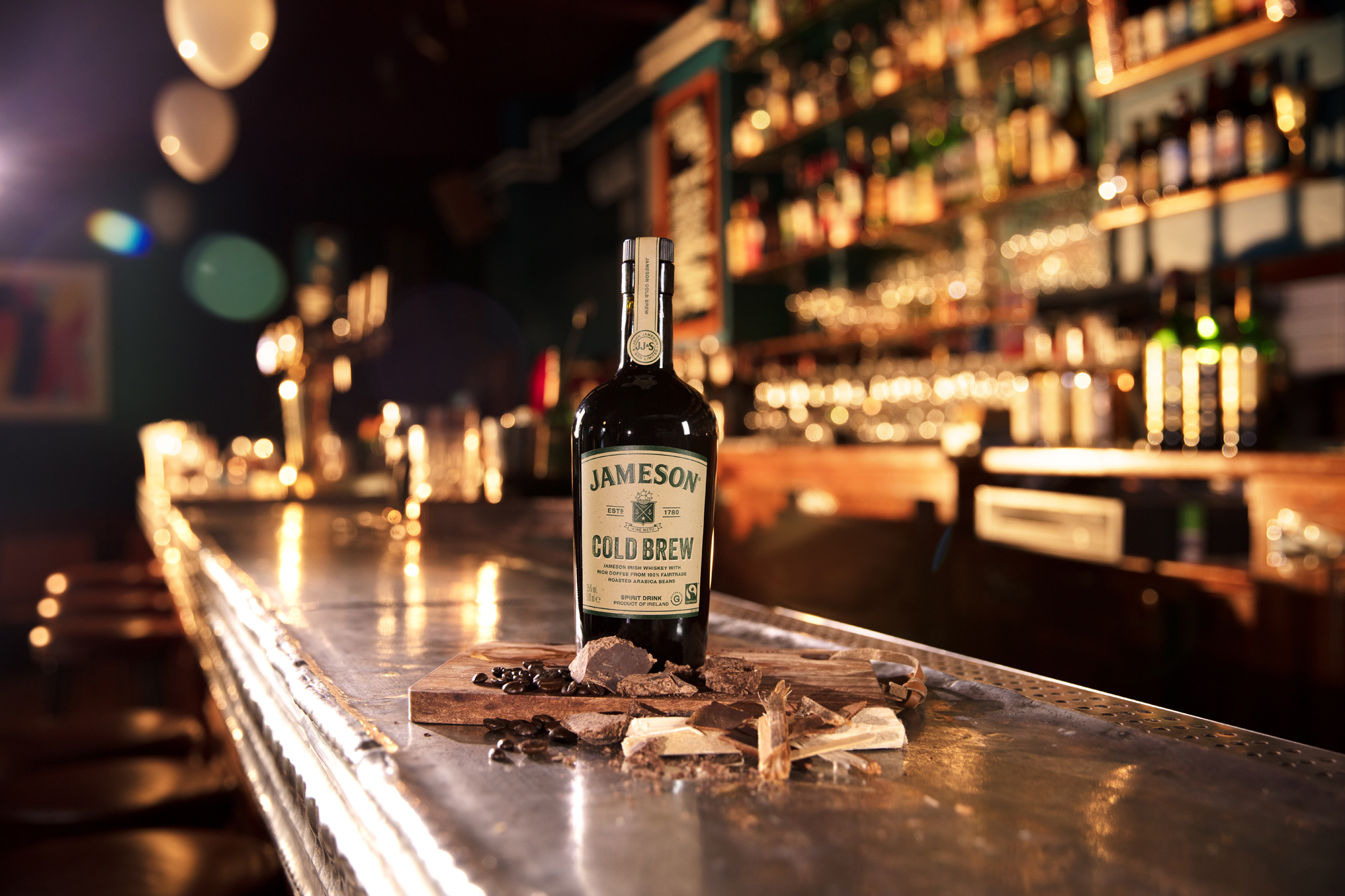 The ideal winter warmer: Jameson Cold Brew
Jameson Cold Brew set to refresh Irish whiskey and coffee
The classic Irish whiskey/coffee combo got a whole new look this week with the launch of Jameson Cold Brew! An attempt to tap into the demand for Irish whiskey, quality coffee and coffee-driven cocktails (Espresso Martini, anyone?), Jameson Cold Brew was created using a combination of triple-distilled Jameson Irish Whiskey and a cold brew coffee extract, crafted from 100% Fair Trade arabica beans from Colombia and Brazil. It's best served over ice, or in a coffee cocktail such as the Jameson Cold Brew Martini or the Jameson Cold-Fashioned. Tasty. "Over the past ten years, we have seen the continued rise in popularity of both Irish whiskey and craft coffee culture, and while the two are no strangers in the glass we wanted to modernise this iconic duo," said Brendan Buckley, strategy, innovation and prestige director at Irish Distillers. "Jameson Cold Brew combines the best of both worlds in a new and refreshing way and we are confident that Irish whiskey and coffee fans alike will enjoy the taste experience it offers." Bottled at 35% ABV, Jameson Cold Brew will debut in the Jameson Distillery Bow St, Ireland, Northern Ireland and Dublin Airport from September 2018 at an RRP €28.50.
Christie's online auction debuts ultimate Balvenie whisky lot
Feeling flush? This one's for you The Balvenie has teamed up Christie's Auction House to debut a first-of-its-kind auction lot that's the stuff of dreams for whisky lovers. The offering includes the newly launched fourth chapter of its DCS Compendium, The Balvenie DCS Compendium Chapter 4, which celebrates malt master David C. Stewart MBE through five specially selected, spectacular single cask single malts. But that's not all… The auction also includes a bespoke Morgan V8 Roadster, which has been artfully crafted with customised Balvenie branding on the headrest and interiors. It's a whisky-mobile people! As if those two incredible collectables weren't enough, the lucky winner will also be invited on a behind-the-scenes tour at The Balvenie distillery in Dufftown, Scotland. So what's the catch? The auction estimate currently stands at $100,000-$150,000, making it the highest value lot of its kind ever to be offered in an online sale. It will be hosted on Christie's online platform with bidding opening at 10am EST on 25 September, closing at 10am. EST on 9 October. "Combining the rare, collectable whiskies of The Balvenie DCS Compendium and a limited-edition, custom roadster with a personalised tour of the distillery makes this a one-of-a-kind lot, and truly celebrates the spirit of The Balvenie," remarked Greg Levine, The Balvenie brand director.
The record breaking Teeling Whiskey Celebratory Single Pot Still
Teeling Whiskey achieves world record with its new whiskey
More auction news now, and Teeling Whiskey reported this week that its very first bottle of Teeling Whiskey Celebratory Single Pot Still went under the hammer for a record-breaking £10,000! The price was set at an online auction, shattering the previous record for the first bottling from a new distillery set by The Lakes Distillery earlier this year, when Genesis sold for £7,900. All profits have been donated to charitable causes in Dublin's Liberties where Teeling is based. The Celebratory Single Pot Still was produced using 50% un-malted and 50% malted barley and was distilled in 2015 before being aged in an ex-Muscat barrel. 6,000 bottles are destined for commercial release in November – so you don't have too long to wait to sample the goods. "The release of the first Dublin-distilled whiskey for nearly 50 years is truly a landmark occasion for the revival of Dublin as an urban centre for whiskey distillation," said Jack Teeling, founder and managing director. "I can think of no better way to honour this than the first bottle achieving a world record price."
Glenrothes Soleo hits the shelves!
We revealed The Glenrothes' new Soleo range in a previous Nightcap, so what's new? It's hit the shelves, that's what! Feel free to go grab a bottle before reading on. Sorted? Good. This week we headed to London's TT Liquor where the distillery marked the launch with The Glenrothes Honesty Bar pop-up. We celebrated with a whisky or two, and sampled a couple of cocktails (be rude not to) such as The Hopped Valley (Glenrothes 10, Cocchi Americano, kümmel, pear and hop syrup, and lemon juice), created by Johnny Munoz from Hawksmoor, Spitalfields, and TT Liquor's own Rothes Burn (Glenrothes 12, Noix de la Saint-Jean, orange bitters, sugar syrup and lime). Tasty stuff.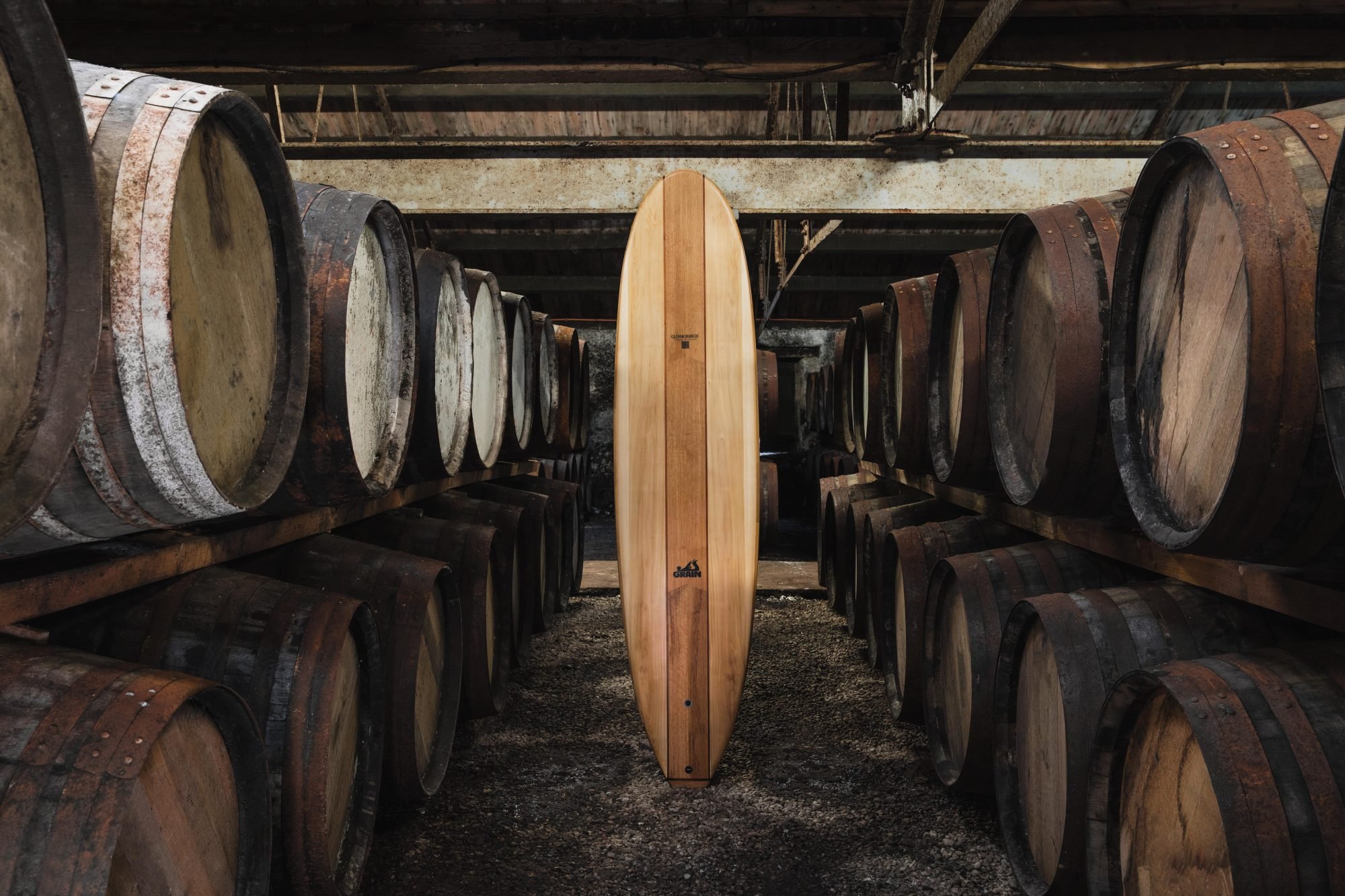 From staves to waves…
Surf's up at Glenmorangie!
About this time every year, Scotch whisky brand Glenmorangie comes up with ever-wilder ideas for what to do with its old barrels once they've given up the ghost. We've had sunglasses; we've had bicycles. This year's novel Behind the Cask series application? A surfboard! To make its 10 Year Old, Glenmorangie uses its ex-bourbon barrels only twice. What do with them afterwards? Team up with Grain Surfboards of Maine (in America) which produces hollow wooden surfboards, apparently! These special boards are made from a mixture of locally-grown cedar and staves from Glenmorangie barrels. Mike LaVecchia from Grain said: "It's incredible that you can take a piece of wood that's already worked hard and then give it a new life as something absolutely beautiful." Or as Andy MacDonald, distillery manager put it, "for both of us; it's all about the wood". The boards aren't going to be cheap ($5,500, anyone?) but they truly are works of art. A word of warning though; after a few Glenmorangie cocktails, some journalists were allowed to have a go at shaping a board, so there's going to be one slightly less good at catching waves. Sorry!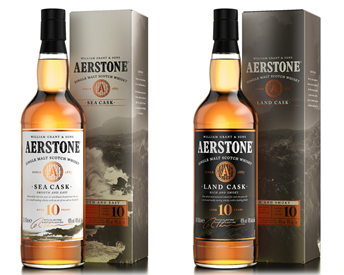 Aerstone Sea Cask 10 Year Old and Land Cask 10 Year Old.
Does your whisky need 'decoding'? Perhaps William Grant can help
Another week, another new whisky brand! This time it's William Grant that's putting fresh stuff out into the world. The brand in question is Aerstone, and there are two expressions getting proceedings underway: Sea Cask 10 Year Old and Land Cask 10 Year Old. But when there are already a gazillion whiskies out there, what makes this one better? According to William Grant, which also makes the likes of Glenfiddich, The Balvenie and Grant's, Aerstone will "simplify the taste messaging" in single malt whisky, helping new drinkers "navigate the flavours of the category". Sea Cask is a "smooth and easy" dram, made using "Speyside-style" single malt matured on the Ayrshire coast. Land Cask, meanwhile, is "rich and smoky" and made with Highland peat. It's not the first time we've seen a descriptor-led whisky launch. Will this one resonate? "We recognise that for some consumers, the category is complex and can be intimidating," reckons Sean Wiemann, William Grant's global innovation manager. "With Aerstone we want to break down some of those barriers and help simplify single malts, inviting existing malt drinkers and new entrants to learn about all the different flavours and styles of single malt Scotch." Aerstone is priced at £30 per bottle for both expressions and launches in the UK from mid-September.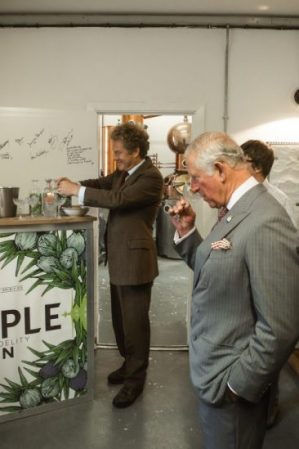 Princes Charles having a royally good time
Princes Charles plants juniper bush
Yesterday, the man who is the world's greatest exponent of the double-breasted suit, as well as a noted Martini enthusiast, visited the Moorland Spirit Company, the home of Hepple Gin, in Northumberland. I'm referring, of course, to the Prince of Wales. While he was there, taking great care not to get his suit dirty, the Prince planted a baby juniper tree with Moorland spirit co-founder Walter Riddell. Every year the distillery plants at least 200 juniper seedlings, and they've now been given permission by Natural England to plant on the heather moors near the distillery, a highly protected Sight of Special Scientific Interest. Then, after all that hard work, the Prince was rewarded with a delicious Classic Hepple Martini made for him by Riddell. I should think so, too.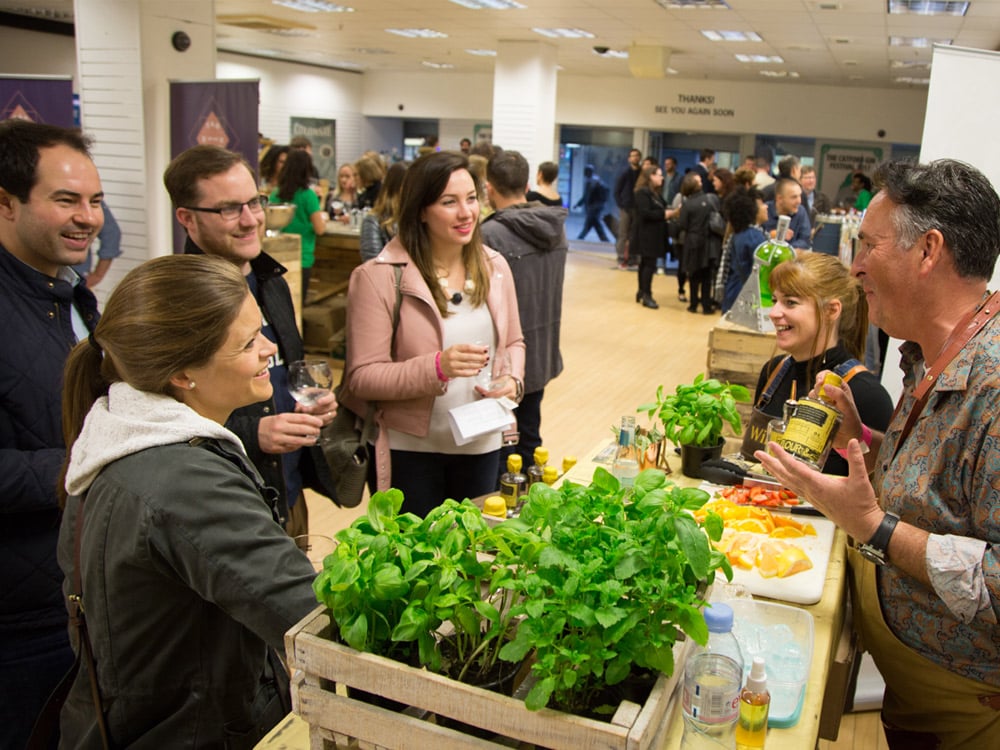 Gin, gin… and more gin!
Catford Gin Festival is back and bigger than ever
Gather the diaries, folks: From Friday 5 to Sunday 7 October, the epicentre of the British gin scene will shift to the unfairly-maligned South London suburb of Catford. Whereas neighbouring Hither Green and Forest Hill have become quite chic, people are still disparaging about poor old Catford. I'm not sure why, it has a splendid art deco theatre, a lively food market and now, for the second year running, a gin festival. For 2018 visitors can expect a mouth-watering line-up of gins including Hayman's, Turncoat, Foxhole and Catford's very own Tom Cat Six. For those who require food, there will be stalls from Catford Street Traders. The festival is the brainchild of Charlotte Rose, who also runs the Forest Hill Gin Club (yes, she really likes gin). "We were overwhelmed with the response to last year's festival," she told us. "Catford may not seem like the most obvious choice for a gin festival but after selling out in 2017 we knew would have to make 2018's even bigger.' So what are you waiting for? It's on at the beautiful Broadway Theatre and tickets are on sale now.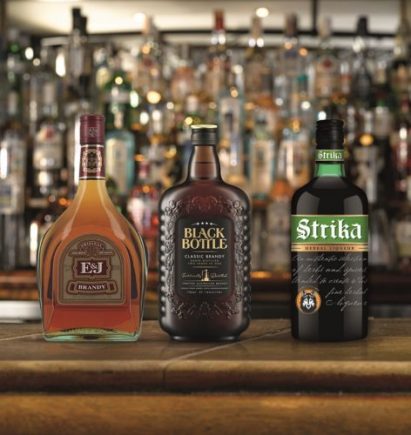 Strika-bombs and Australian brandy – welcome to the future people…
Wetherspoon drops Cognac and Jagermeister
With all the doom and gloom in the papers about Brexit, it's always nice to get a bit of good news, such as hearing that the local 'Spoons is dropping Jägermeister. I'm joking, of course. I love Jägermeister. But from the end of this month, JD Wetherspoon really will no longer stock Jägermeister. Courvoisier VS and Hennessy Fine de Cognac are also off the list. They will be replaced with an American brandy, an Australian one, and Strika, a herbal liqueur from England. This is part of JD Wetherspoon's plan to move away from EU-made products – the chain has already replaced Champagne with Australian and English sparkling wines. "In blind tastings conducted by Wetherspoon, the new products were more popular than those they are replacing," said Tim Martin, the popular pub group's founder. He added that "many commentators talk of a 'cliff-edge' if the UK 'crashes out' of the EU without a deal. In reality, there is no cliff-edge, only sunlit uplands beyond the EU's protectionist system of quotas and tariffs." Well, let's hope he's right. But while it is refreshing to have a bit of optimism for a change, I for one am going to miss my usual Jägermeister chaser when I'm in the Lewisham 'Spoons.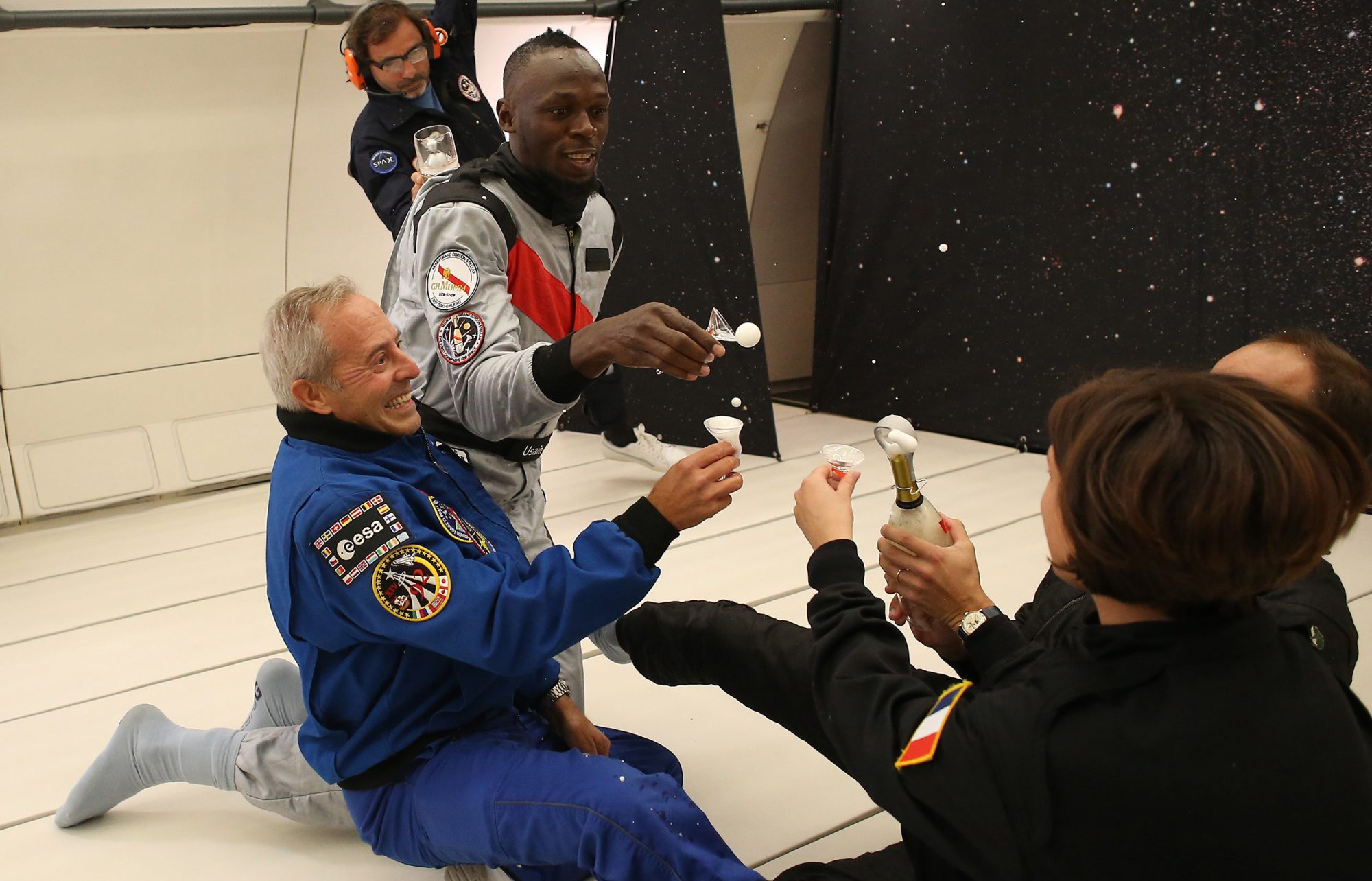 They say he's quick even at zero-gravity…
Usain Bolt toasts Mumm with zero-gravity Champagne
And finally… heading to space any time soon? As we've previously reported, Champagne house GH Mumm is most keen that if you do, its fizz is the tipple of choice. It's gone to great lengths to make sure its bubbles are drinkable – i.e. you can actually get the liquid out of the bottle, even if it is in foam form that turns to liquid once it hits your mouth. This week, it revealed it had put its Champagne-in-space concept to the test with a series of zero-gravity flights over the vineyards of Reims. And it even recruited record-breaking sprinter and Mumm CEO (that's chief entertainment officer) Usain Bolt to join the fun and games. He took a break from that Aussie football training to taste the champagne in-flight under zero gravity, before returning to earth for a party on the Mumm cellars. That's one way to live the high life.