From the Vesper in Casino Royale, to his iconic Martini 'shaken, not stirred' in Diamonds are Forever, James Bond's penchant for high-class tipples is something we can certainly get behind. We go behind the scenes of brand new cocktail compendium Shaken – Drinking with James Bond & Ian Fleming, curated by the folks behind London bar Swift…
If you're a fan of James Bond, you'll know he's fond of dishing out some pretty specific drink specs to bartenders. Now, 65 years after he first became immortalised in ink, 007 has his very own recipe book to draw from.
The Shaken compendium, launched in collaboration with The Ian Fleming Estate and Ian Fleming Publications, contains 10 classics lifted directly from the novels – along with 40 brand new recipes that pay homage to the people, places and plots of the original novels.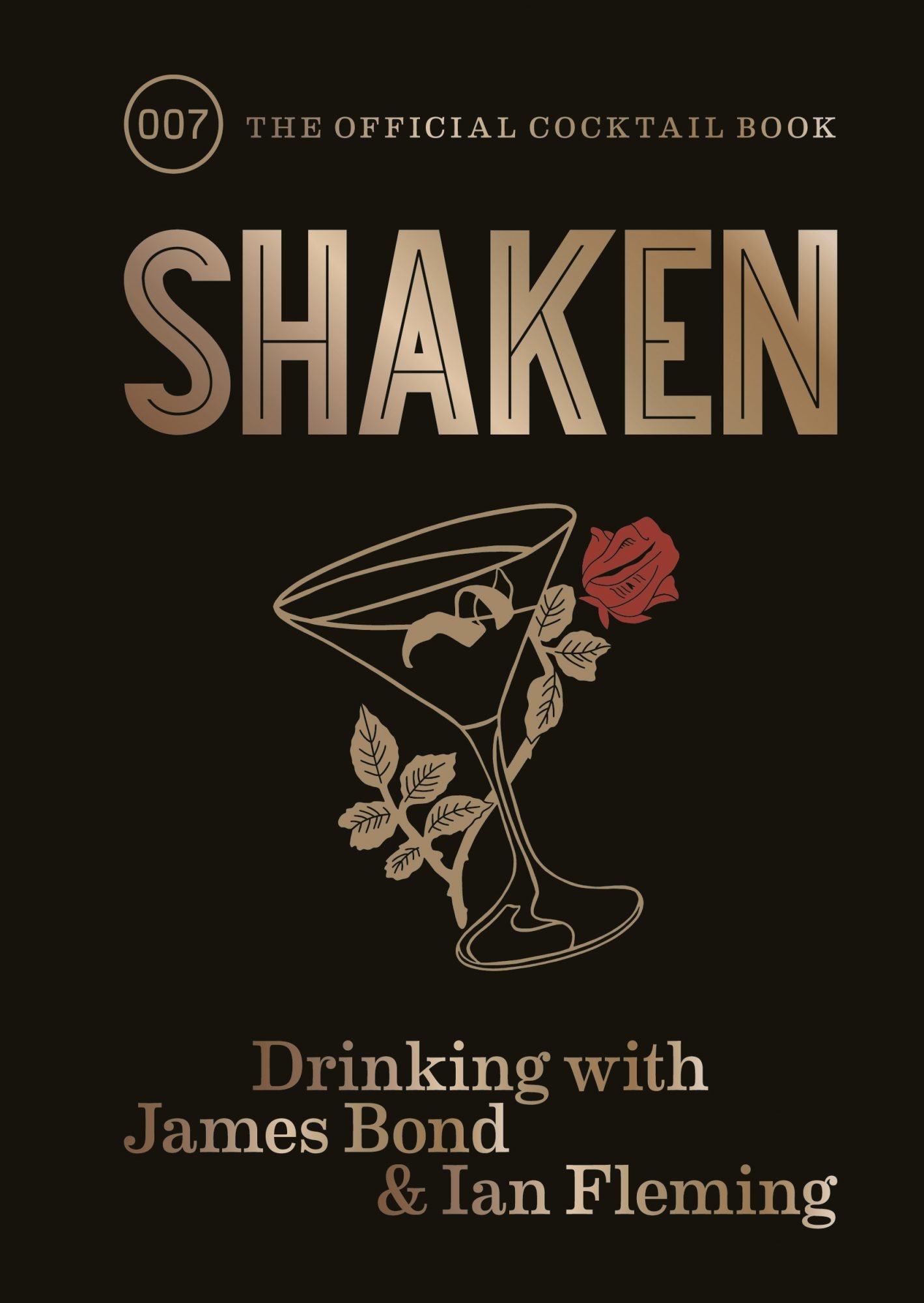 Shaken – Drinking with James Bond and Ian Fleming
So, how do you go about distilling decades of villains, MI6, and Bond, James Bond? "Our main method when creating a drink is to find two or three complementary flavours that suit the backstory, and finding out the best method of putting those flavours in the drink," explains Swift's Hiddleston, who designed the cocktail recipes with the bar's very own Mia Johansson.
"Sometimes it was very natural, some we really had to push ourselves to get the right combinations. I loved using flavours and serves that we might not necessarily use day-to-day in the bar."
As well as cracking drinks, Shaken is peppered with anecdotes about Fleming's inspirations and the best of 007's signature straplines. Bond aside, the author was a fascinating character in his own right, explains Swift's Edmund Weil, who penned the book.
"He was a naval intelligence officer, a stockbroker – not a very good one by all accounts – and a journalist, as well as penning much-loved children's book Chitty Chitty Bang Bang," says Weil. "Fleming was also was a keen naturalist and a particular lover of birds. In fact, the very name James Bond was borrowed from the author of Fleming's well-thumbed copy of Birds of the West Indies."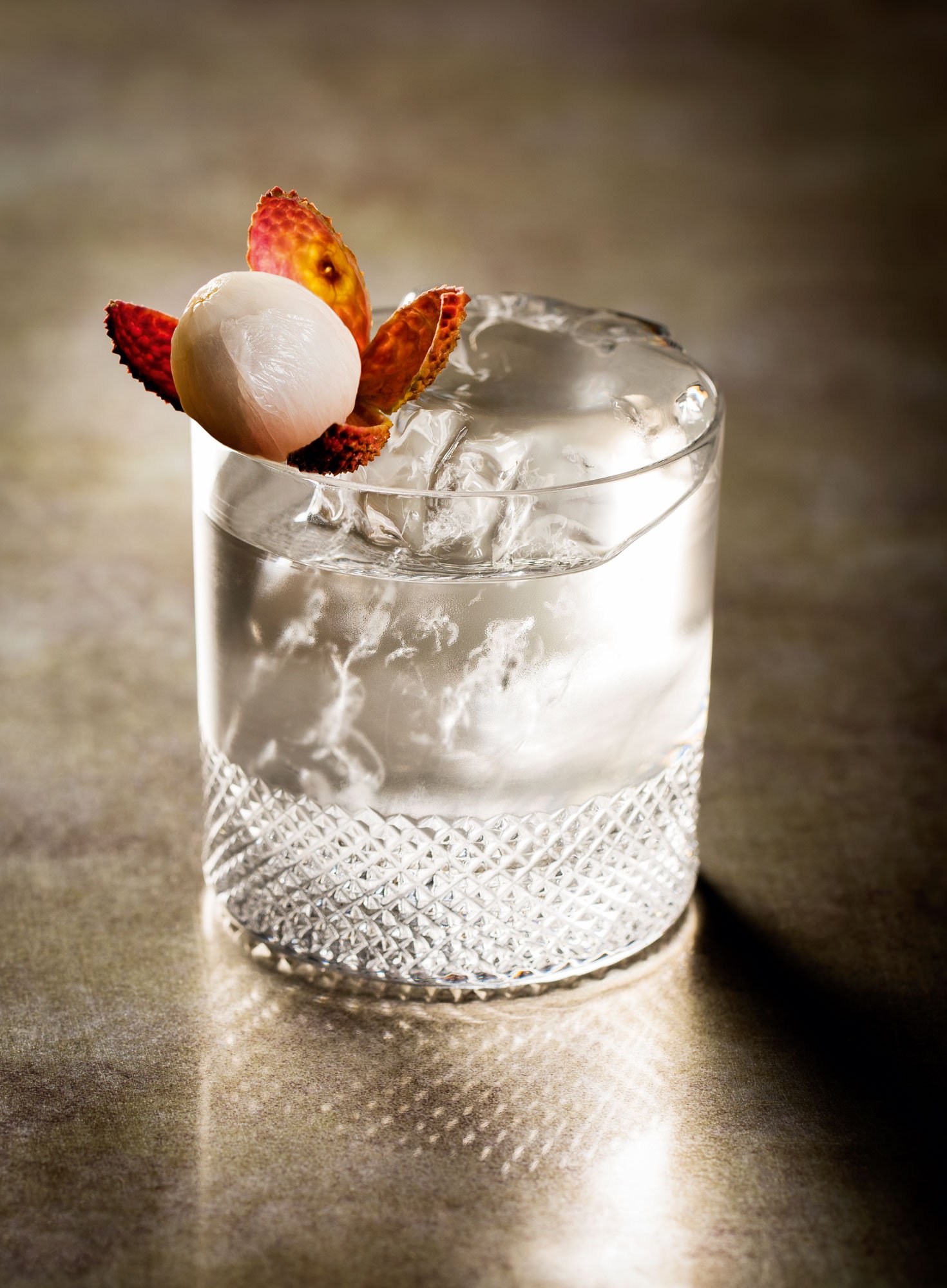 The Blofeld cocktail
Like Bond, Fleming was also a fan of the finer things in life, particularly when it came to dining and imbibing. Many of his preferences are echoed in his writing, Weil continues, though it's probably best you don't attempt to replicate 007's bar habits verbatim – a study of Bond's drinking across Fleming's novels revealed he consumes around 92 units a week.
"To read the relish with which Fleming describes Bond's meals and drinking exploits of James Bond is to read the words of a true epicure," he says. "On this evidence, Fleming was a copious but discerning drinker; there is very little he would not consume as long as it is best-in-class."
Indeed. And while the range of the ingredients, techniques and knowledge available even to the home bartender has expanded enormously since Fleming's writing days, adds Weil, he was "always a fan of a well-constructed, uncomplicated cocktail".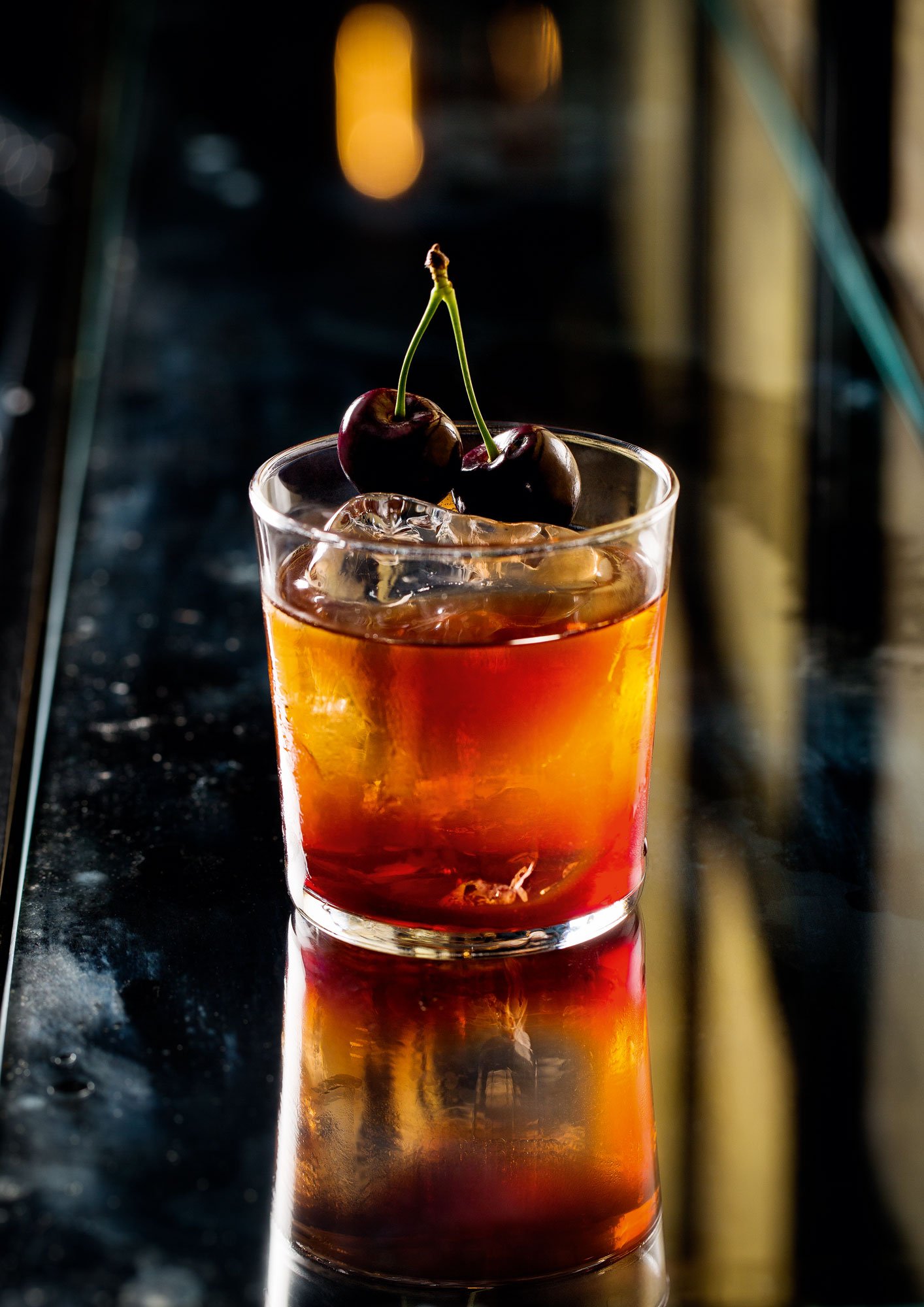 The True Blood cocktail
"Pretty much all of the drinks in this book fall into that category, whilst including a wide range of flavours and ingredients reflecting the far-flung location and themes of Fleming's books," he says, "so I would like to think he would be a big fan."
If he had to pick one cocktail from the book and make it for Fleming, I ask Weil, which would it be? "Fleming tended to favour simplicity in his drinking, but loved luxury foods as well," he says. "For this reason, I would serve him the Smersh – an ice-cold Russian vodka Martini, tempered with a black-olive infused bone-dry vermouth, and garnished with a generous spoon of Beluga Caviar."
We'll drink to that! Shaken – Drinking with James Bond and Ian Fleming is out now, with an RRP of £15. Waiting for a copy to wing its way through the post? For the next six weeks, Swift will run a special menu featuring cocktails from the compendium, so if you're London-based, do drop by.
Otherwise, whet your whistle with these sippers in the meantime…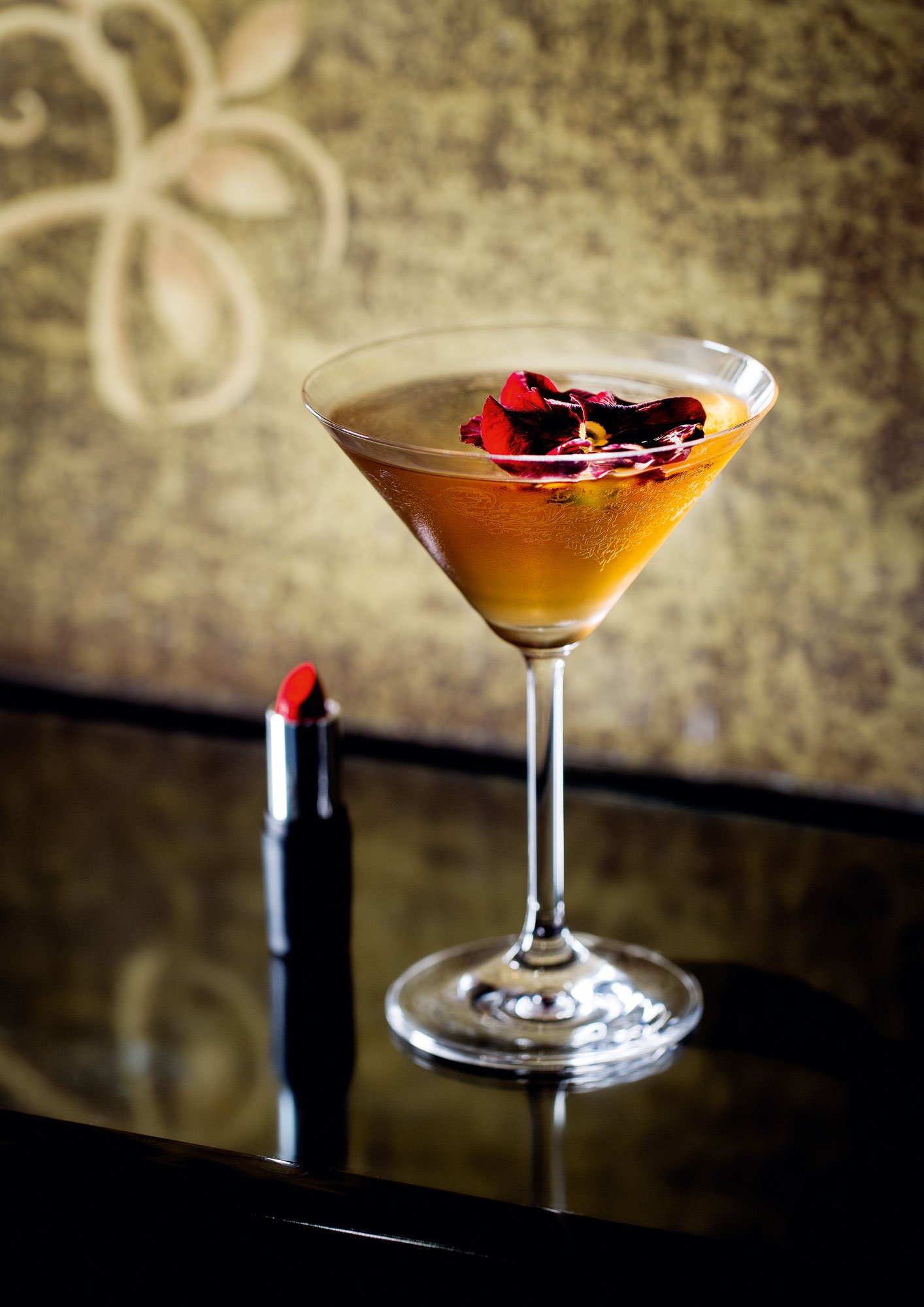 The Trigger Finger cocktail
Trigger Finger
50ml Glenfiddich 12 Year Old, 30ml Noilly Prat, 1.5 teaspoons simple syrup, 1 teaspoon parfait amour, 2 dashes Angostura bitters, 2 dashes absinthe, strip of lemon peel.
A take on a Dry Manhattan inspired by Bond's handgun, the Beretta 2.5. Compact, effective, lethal.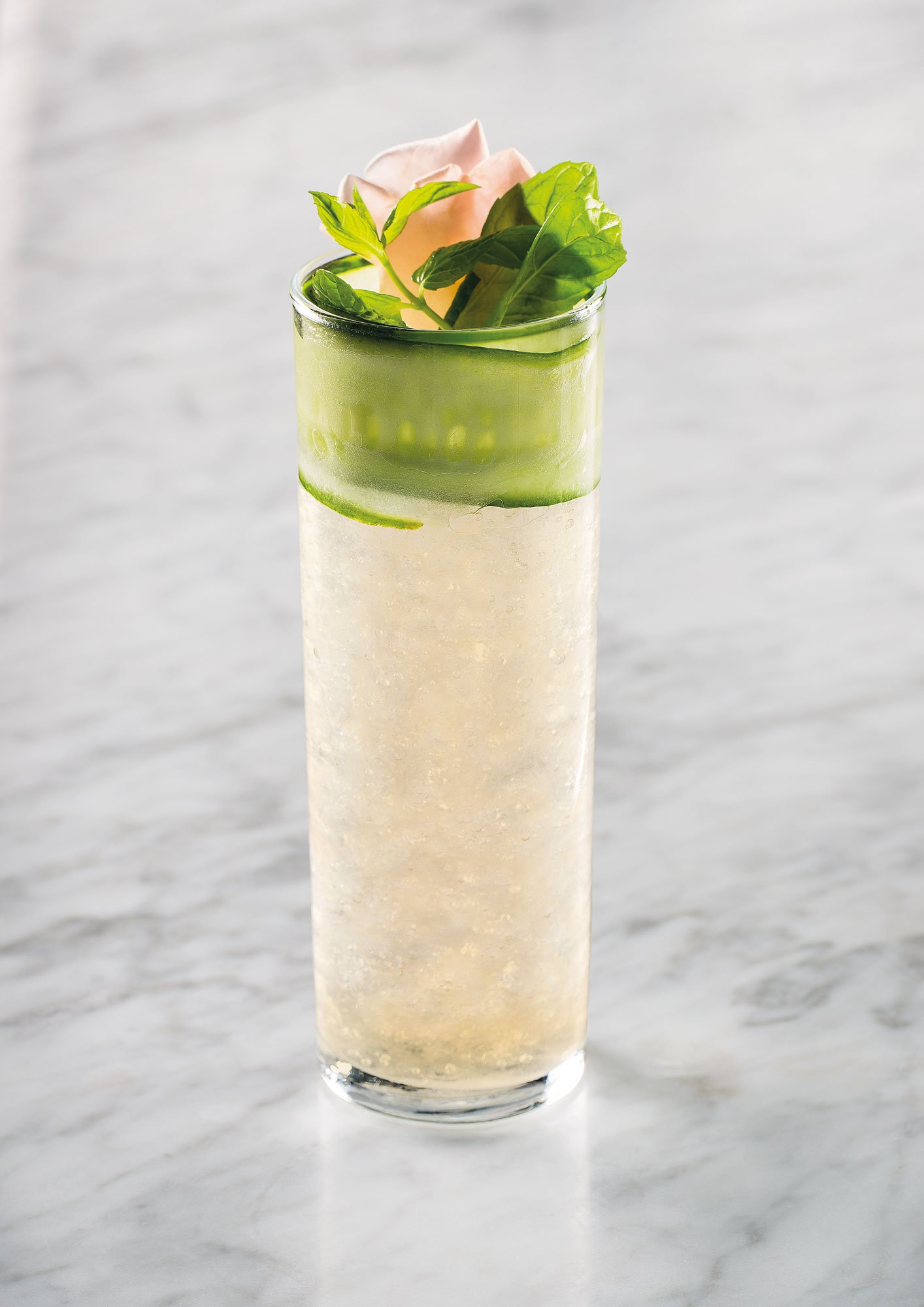 The Moneypenny cocktail
Moneypenny
35ml Hendrick's Gin, 20ml lime juice, 15ml simple syrup, 15ml rose liqueur, 15ml Cocchi Americano, slice of cucumber, a few fresh mint leaves
To garnish: Long strip of cucumber, mint sprig, pink or white rose petals
Intended to represent Miss Moneypenny's understated elegance. Light, floral and easy on the palate.
The Mondays Are Hell cocktail
Mondays Are Hell
15ml freshly juiced carrot, 15ml freshly juiced celery, 60ml freshly juiced cherry tomatoes, 60ml passata, 60ml blanco tequila, pinch of salt and pepper, drop of English mustard, drop of horseradish, 6 dashes Tabasco sauce, 6 dashes Worcestershire sauce, 2 teaspoons barbecue sauce, 2 teaspoons lemon juice
To garnish: 2 small red chillies, fresh coriander leaves
A twist on a Bloody Mary that takes its name from one of the working titles for Moonraker.