With the arrival of 28 rare Macallan expressions, we take a moment to delve into the rich history of probably the most famous distillery in Scotland, if not the world.
The buyers at Master of Malt have been wearing their Indiana Jones outfits recently (they do actually have special outfits for whisky sleuthing) and have discovered a stash of rare Macallans that will have enthusiasts salivating. There are further details below, but we thought this was as good an excuse as any to look at a distillery that really does sanction the use of that overused word, iconic.
Macallan dates back to 1824 when a distillery was founded by Alexander Reid at Craigellachie. Many distilleries were built (and many illegal ones went legitimate) around this time due to the 1823 Excise Act which liberalised licensing laws. The distillery passed through various owners until 1892 when it was bought by Roderick Kemp, a giant of whisky who at one point owned Talisker, though not at the same time as The Macallan. He completely rebuilt the distillery and renamed it Macallan-Glenlivet. It was common practice to add 'Glenlivet', the area's best-known whisky, as a suffix to your distillery. Nowadays many distilleries would love to put Macallan after their names, though I think Macallan's lawyers would have something to say about that.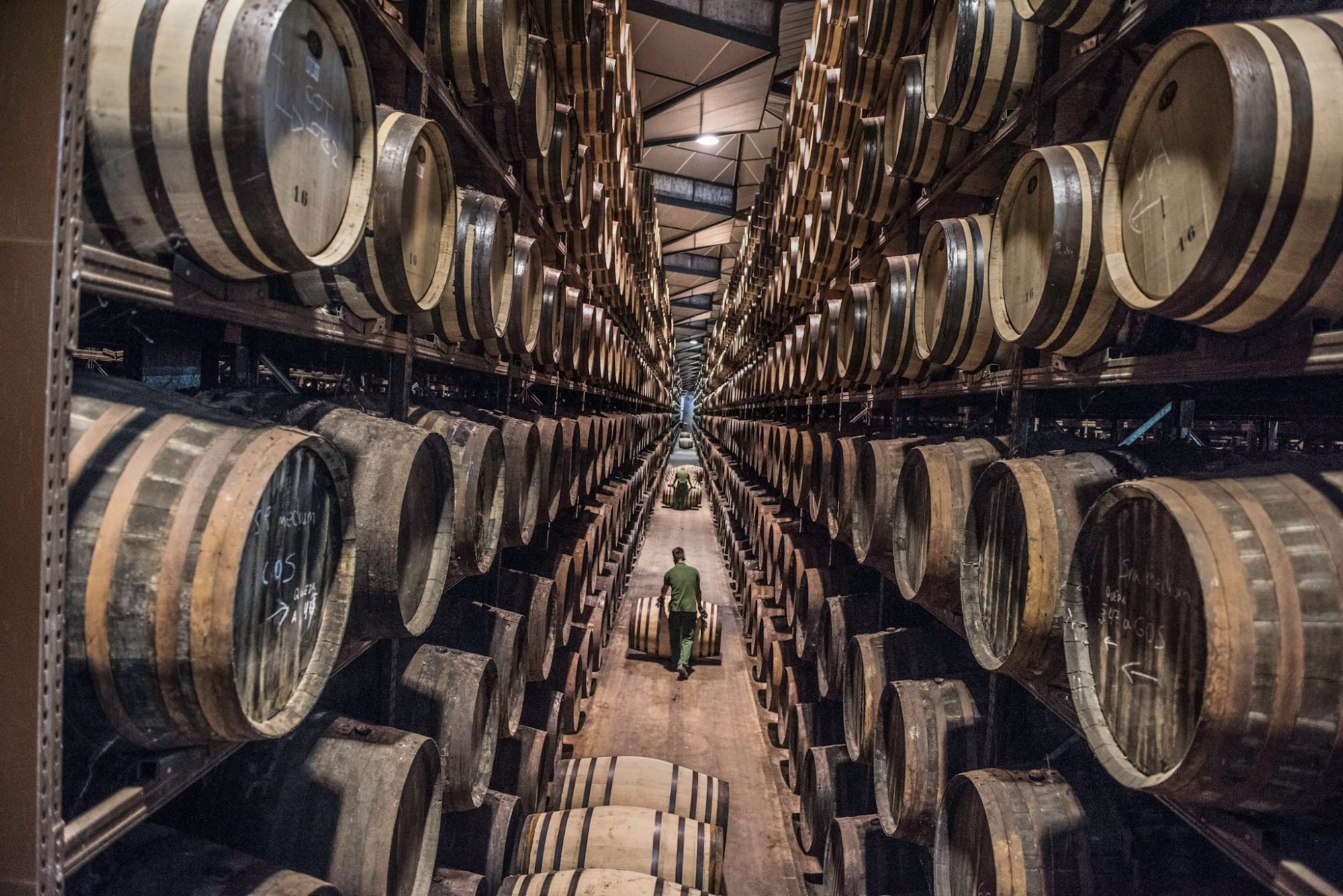 The Macallan spends more than any other distillery on wood for its casks
Kemp died in 1909 but the distillery remained in the hands of his family company, R. Kemp Macallan-Glenlivet. The company went public in 1966 but the family retained a controlling stake. The distillery expanded rapidly from six stills in 1965 to twenty-one in 1975, reflecting a booming whisky market. Yet Macallan itself remained relatively unknown. It's hard to imagine now when Macallan is a global phenomenon that most of its whisky would have gone into blends such as Peter Thomson's Old Perth.
But the market was changing. The long-time whisky boom ended in the 1980s, so demand from blends declined. Macallan had already begun to move its business towards single malts. In the 1970s and '80s under the stewardship of Allan Shiach (an ancestor of Roderick Kemp and producer of the film Shallow Grave), Frank Newlands (head distiller), Hugh Mitcalfe and Willie Phillips, Macallan further evolved into the single malt brand we know today.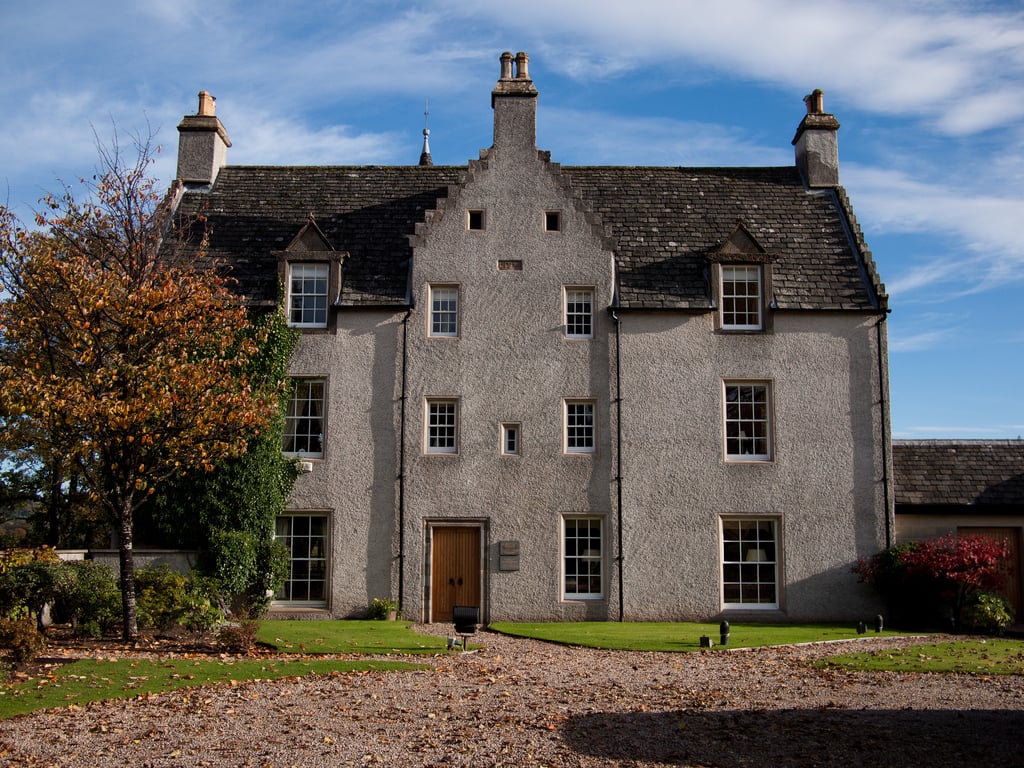 The classic Macallan Distillery
They were ahead of their time in positioning The Macallan as a luxury product. The 18-year-old Macallan series, which has become highly prized by collectors, was launched in 1984. The first expression? A whisky distilled in 1965. And Macallan was the first distillery to do really old single malts: a 50-year-old was released in 1983. I saw a receipt produced by a lucky owner who bought one at the time for the princely sum of £50 inc. VAT. In 2016 a similar bottle sold at auction in New York for $46, 500. In 1996 The Macallan launched The 1874 (we have one bottle for sale below), a recreation of a surviving bottle from that year. Then it would have cost you £75; it's going to cost you a lot more today. Old Macallans have proved solid investments. Rare Whisky 101's 18-Year-Old index, which tracks the price of this expression, has risen by over 11% in the last year alone.
How to define the Macallan style? It's a powerful drop, oily and heavy, that responds well to ageing. The distillery always uses sherry barrels of both European and American oak. When supplies of sherry butts began to dry up in the 1980s, Macallan was one of the first distilleries to get its own casks seasoned to order. It's usually unpeated, though the distillery did use some peat in the 1940s when supplies of coal were scarce. My copy of The Making of Scotch Whisky by Michael S. Moss and John R. Hume shows a photo taken in 1965 of a man in Macallan overalls putting peat on a fire. So who really knows. We have 18-Year-Olds dating back to 1966 plus 17-year-olds from 1964 and 1965, so you can open the bottle to find out whether there's any peat in there.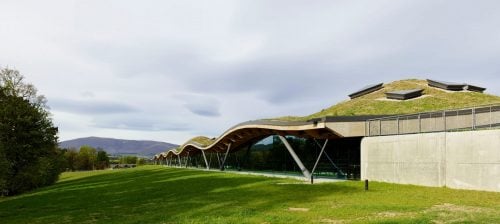 The new Macallan Distillery
Macallan was bought by Highland Distillers in conjunction with Suntory in 1996 and then became part of Edrington 1999. Rather slow off the mark, the distillery only opened a visitor centre in 2001. I remember going round in 2003 and it was a decidedly non-glitzy affair. Now that's all changed. Macallan opened its Teletubby-meets-Bond-villain new distillery earlier this year. The days of hiding its light under a bushel are well and truly over.
Show me the whisky
Behold! 28 rare, antique Macallans have made their way through the doors at MoM Towers. We decided to sell them separately so we can share the whisky love as far and wide as possible. Click through to each individual bottle for each expression's precise details. And most importantly: enjoy!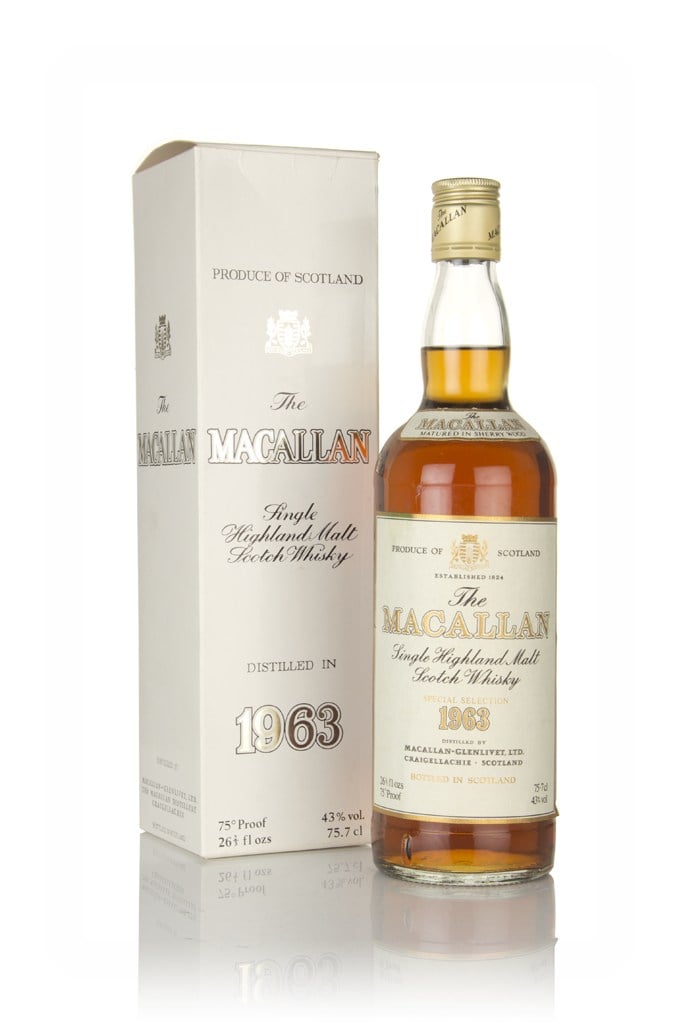 Macallan 1963 Special Selection 75.7cl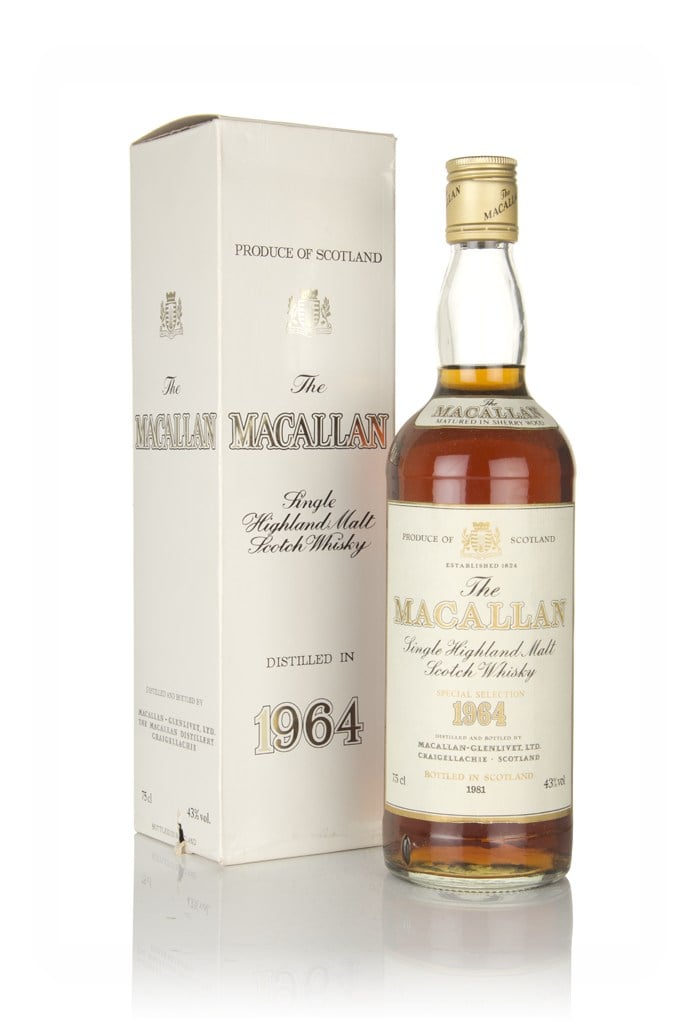 The Macallan 1964 – Special Selection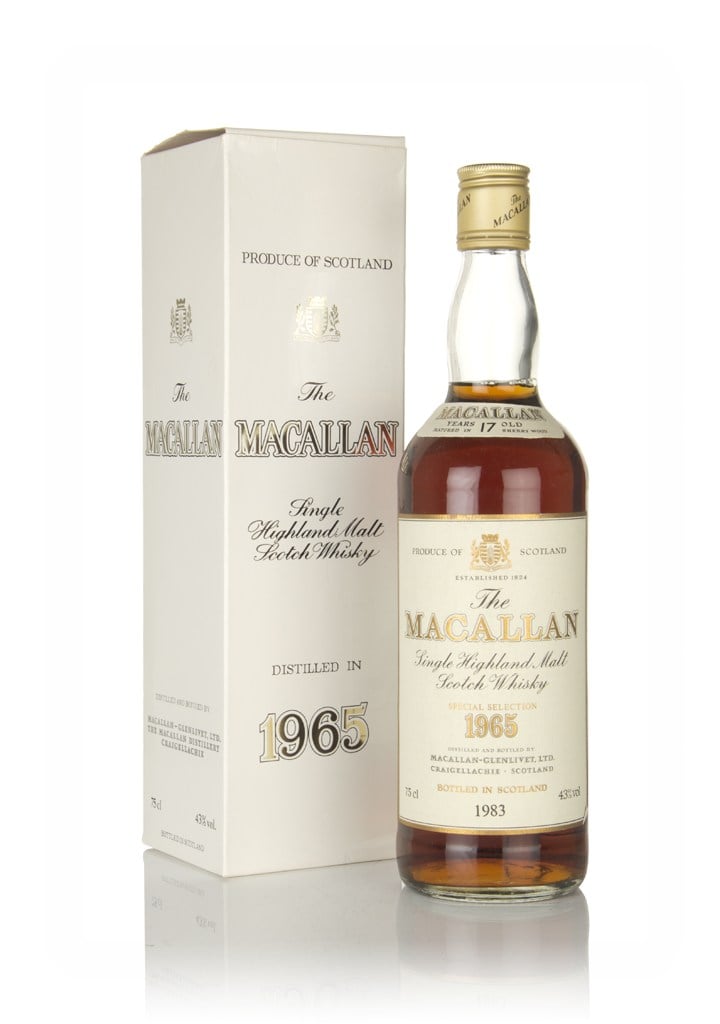 The Macallan 17 Year Old 1965 – Special Selection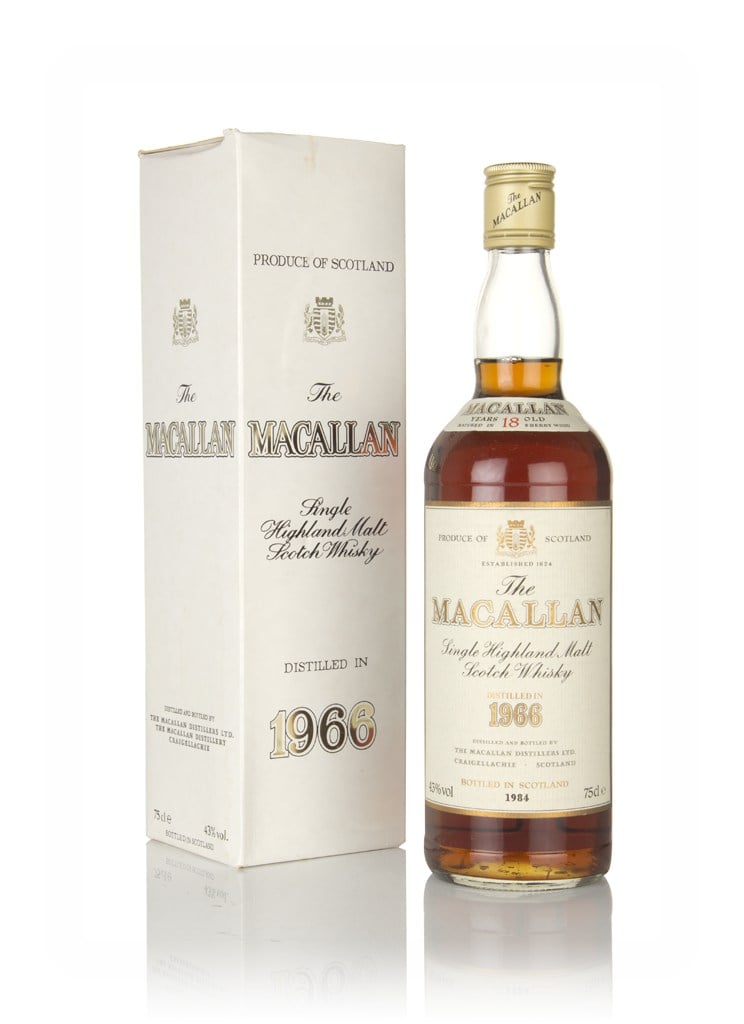 The Macallan 18 Year Old 1966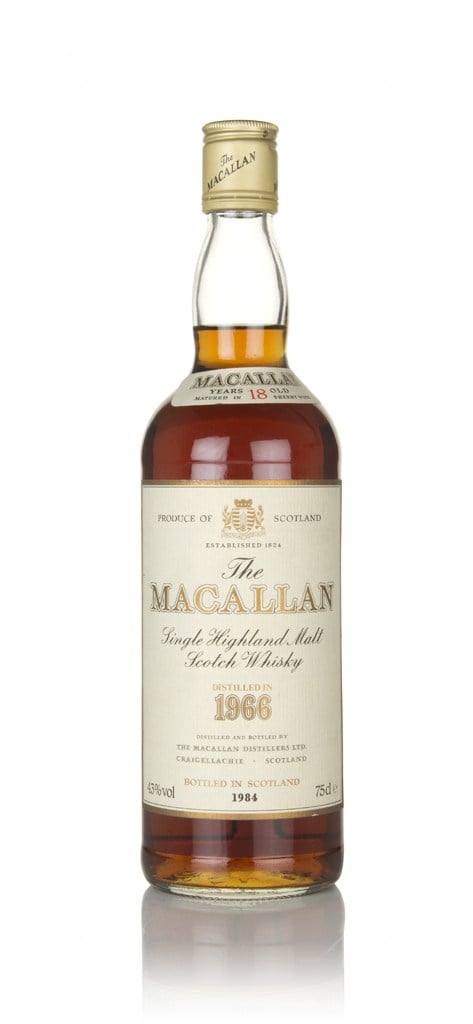 The Macallan 18 Year Old 1966 (Unboxed)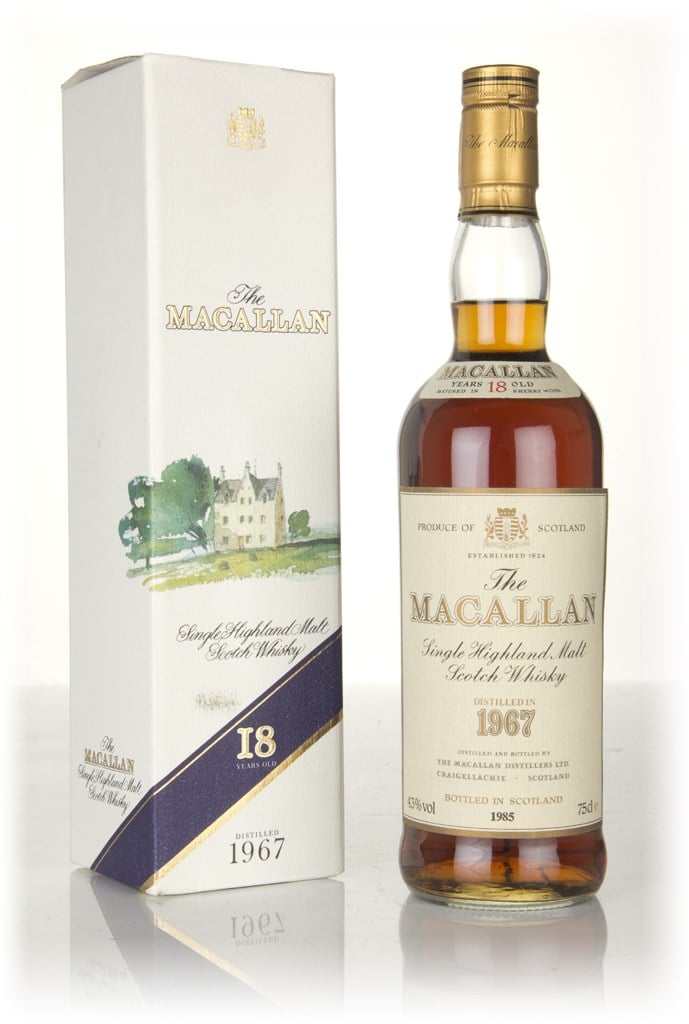 The Macallan 18 Year Old 1967
The Macallan 18 Year Old 1968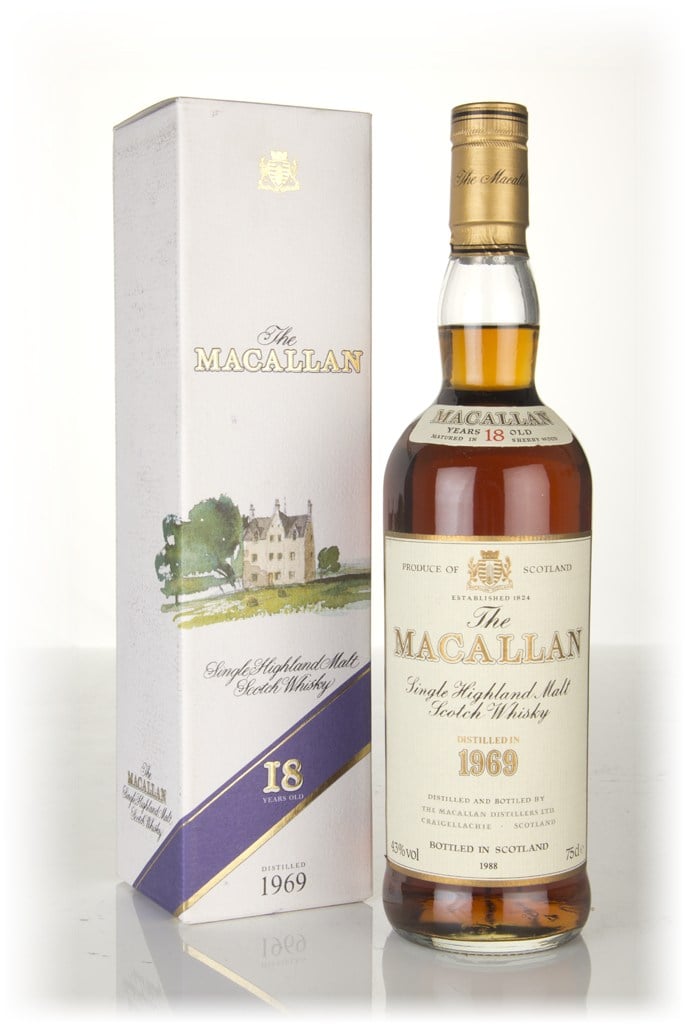 The Macallan 18 Year Old 1969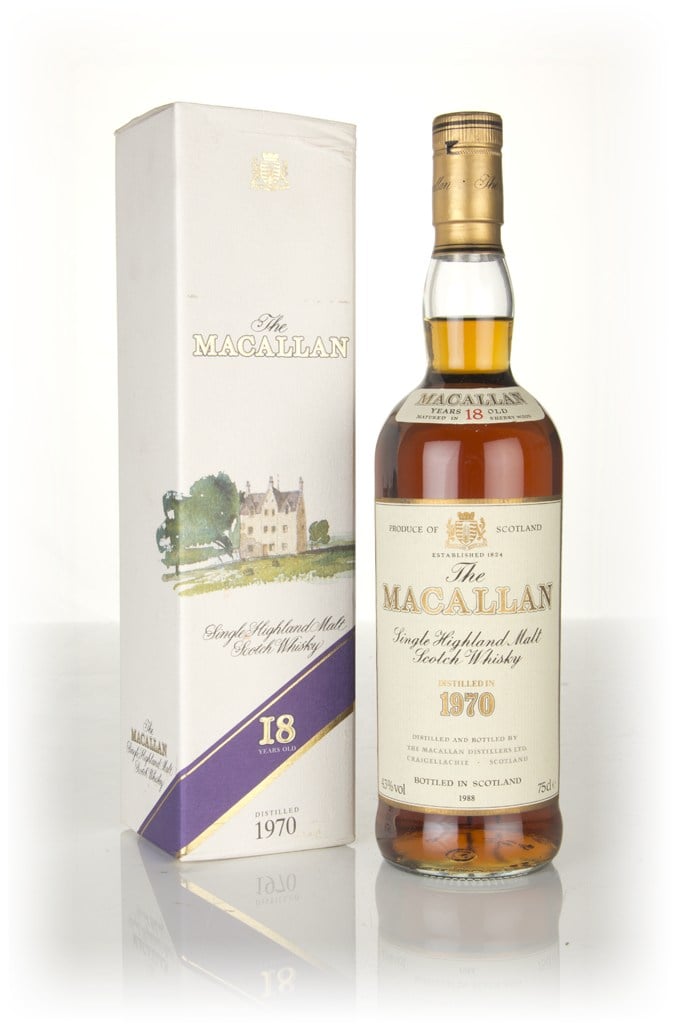 The Macallan 18 Year Old 1970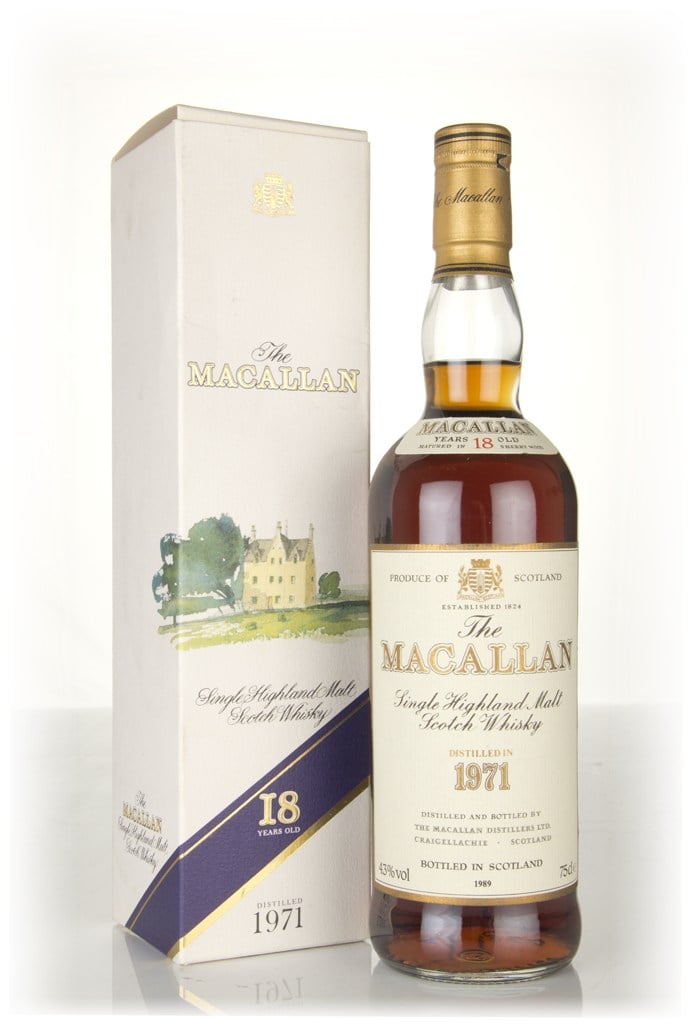 The Macallan 18 Year Old 1971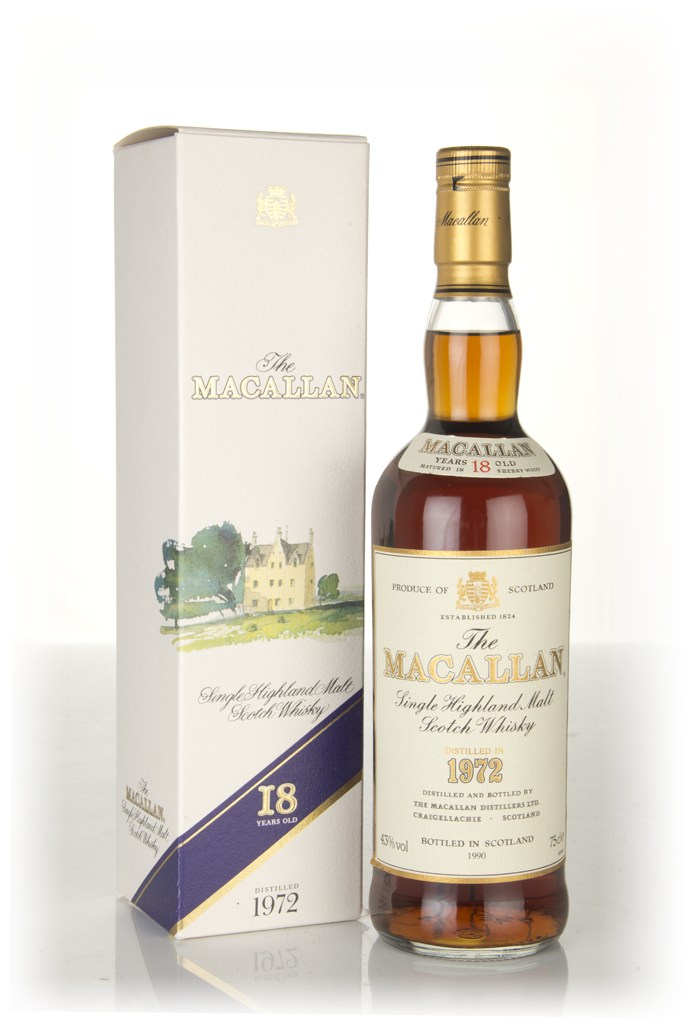 The Macallan 18 Year Old 1972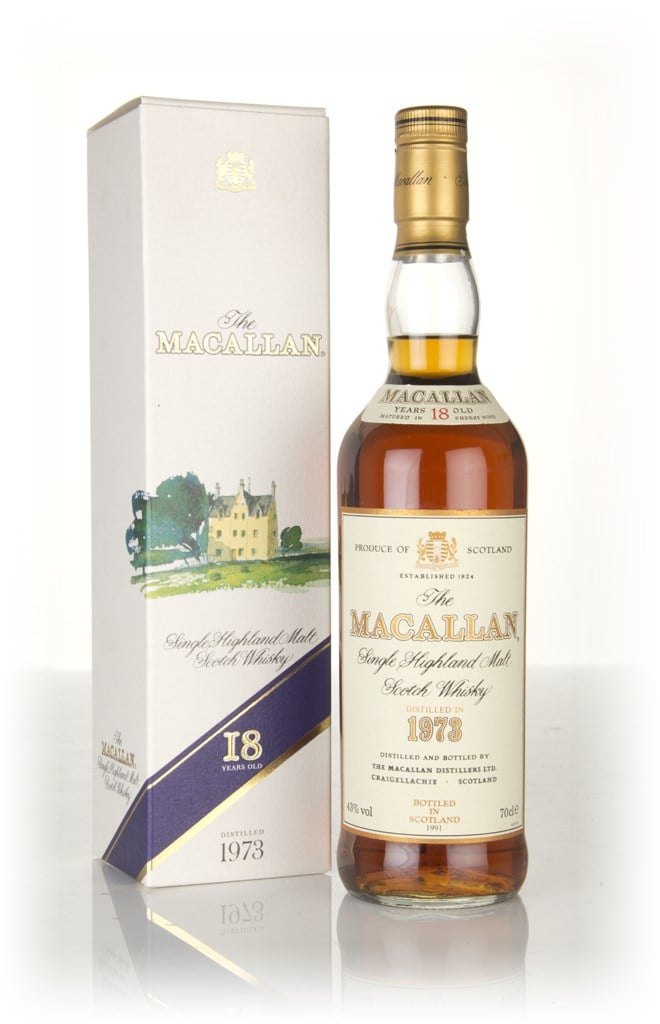 The Macallan 18 Year Old 1973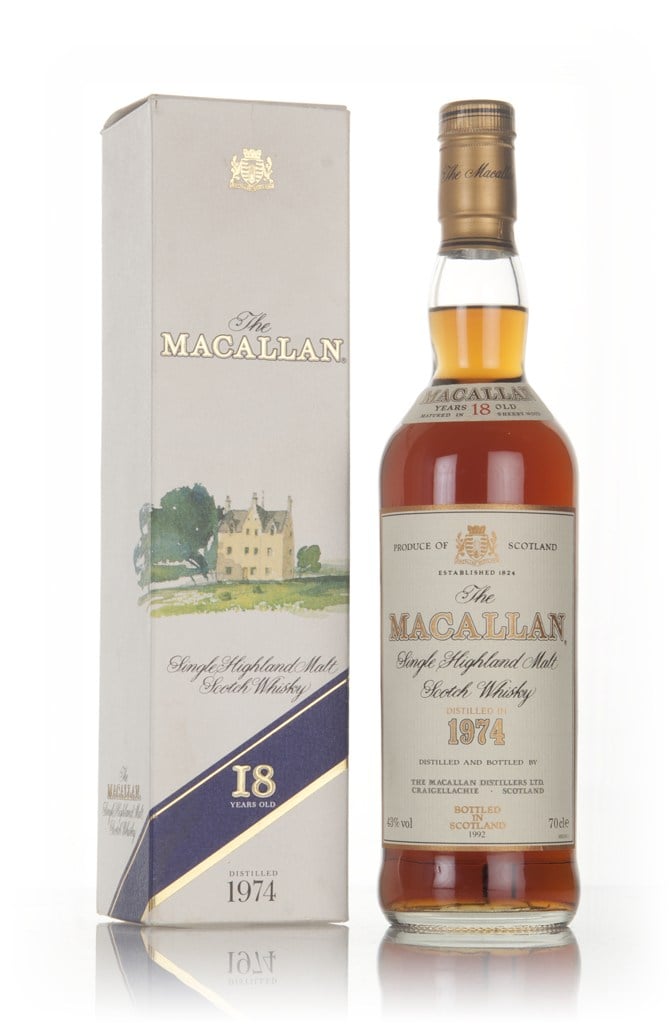 The Macallan 18 Year Old 1974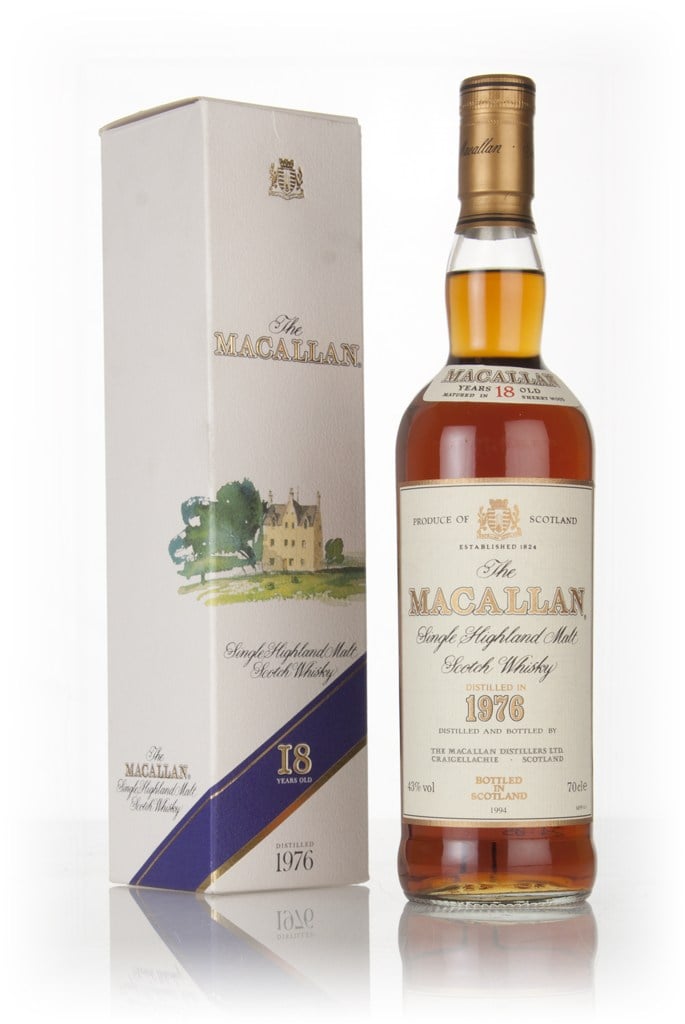 The Macallan 18 Year Old 1976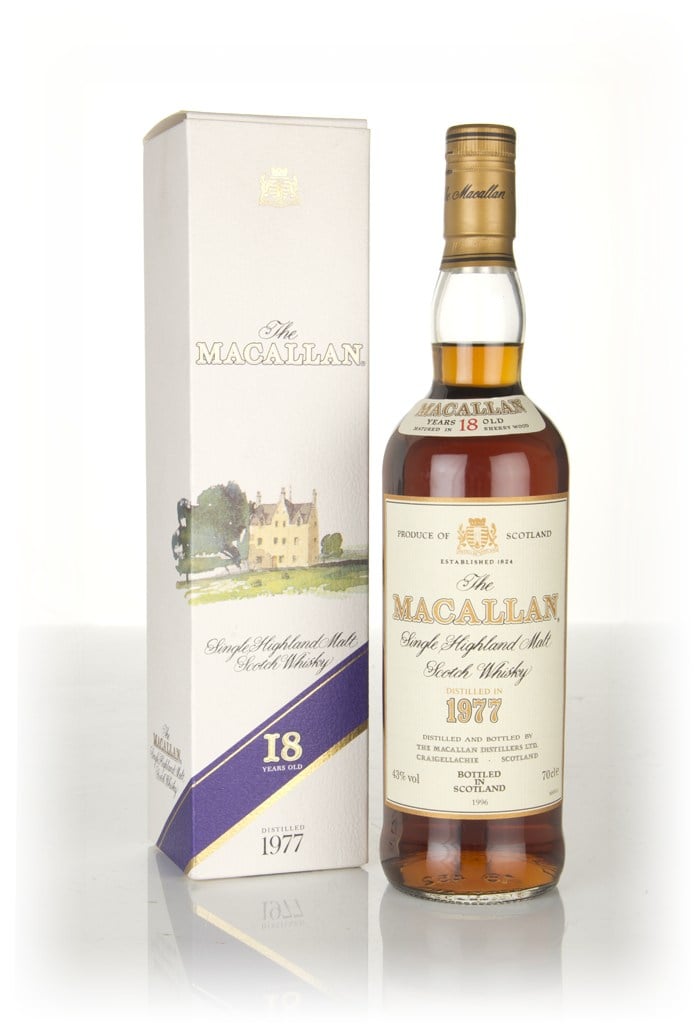 The Macallan 18 Year Old 1977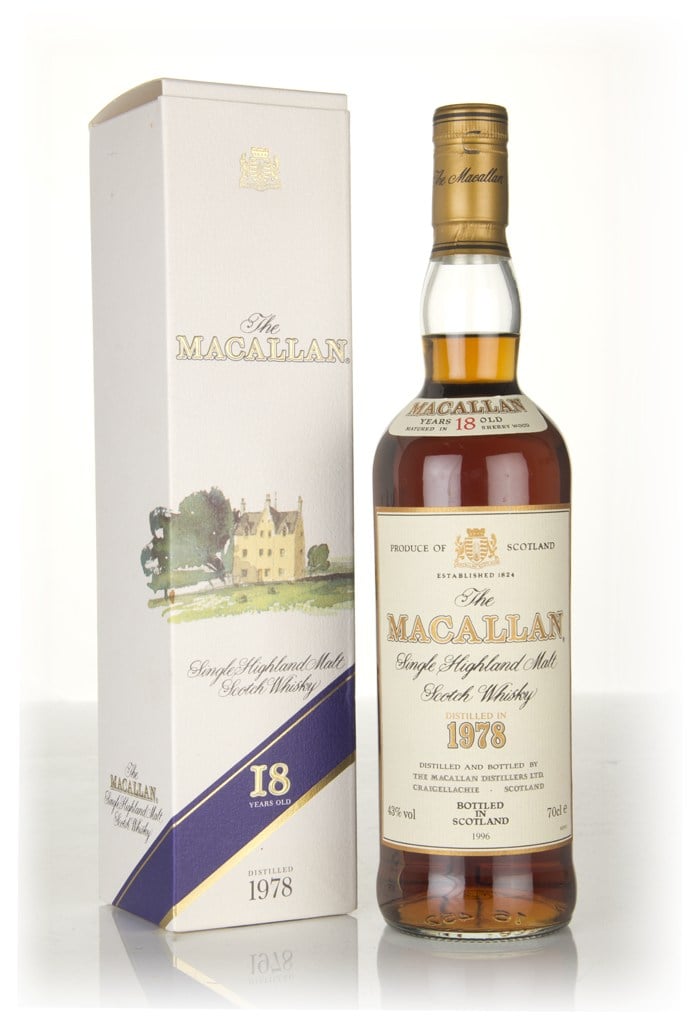 The Macallan 18 Year Old 1978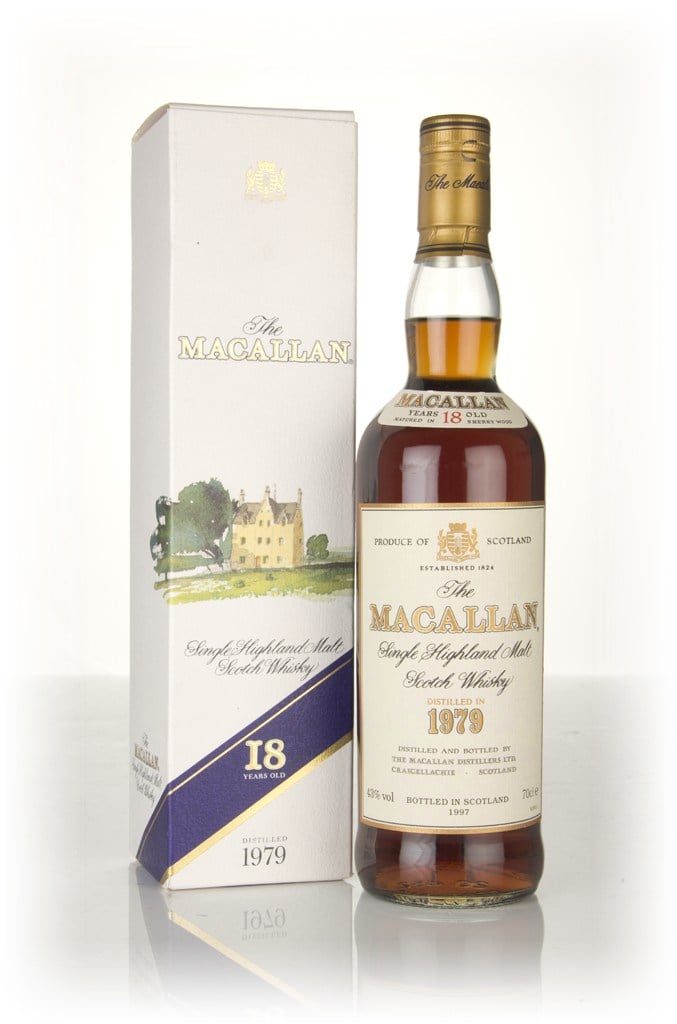 The Macallan 18 Year Old 1979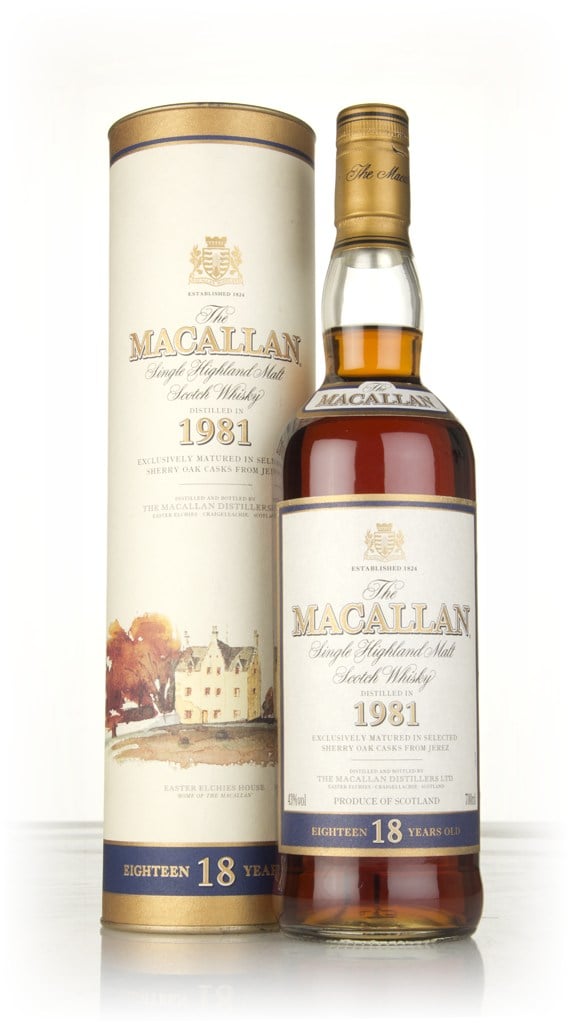 The Macallan 18 Year Old 1981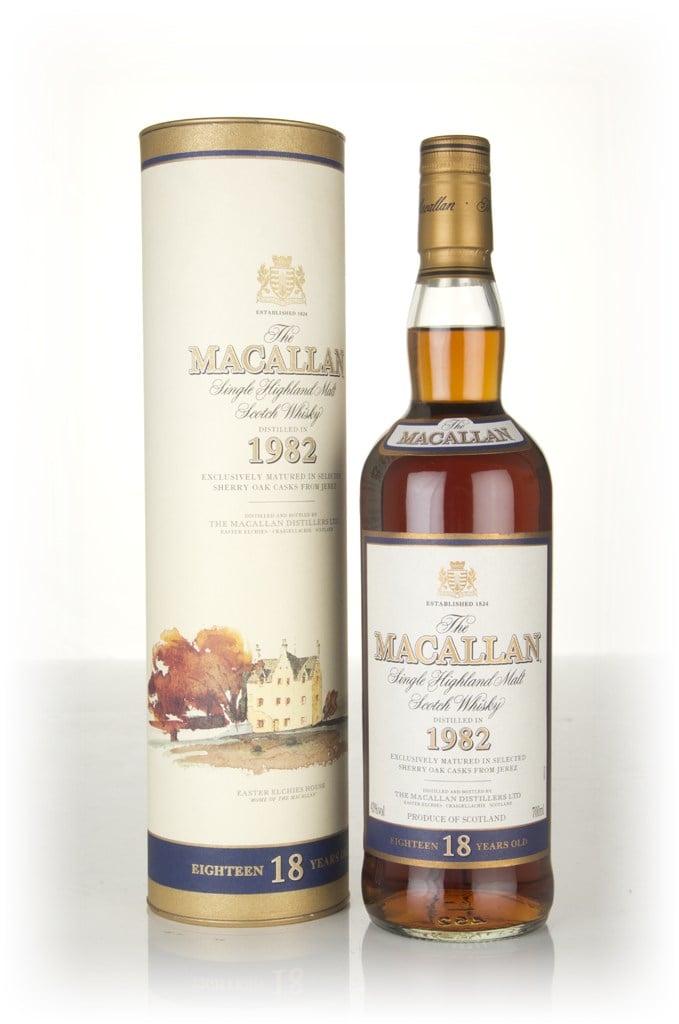 The Macallan 18 Year Old 1982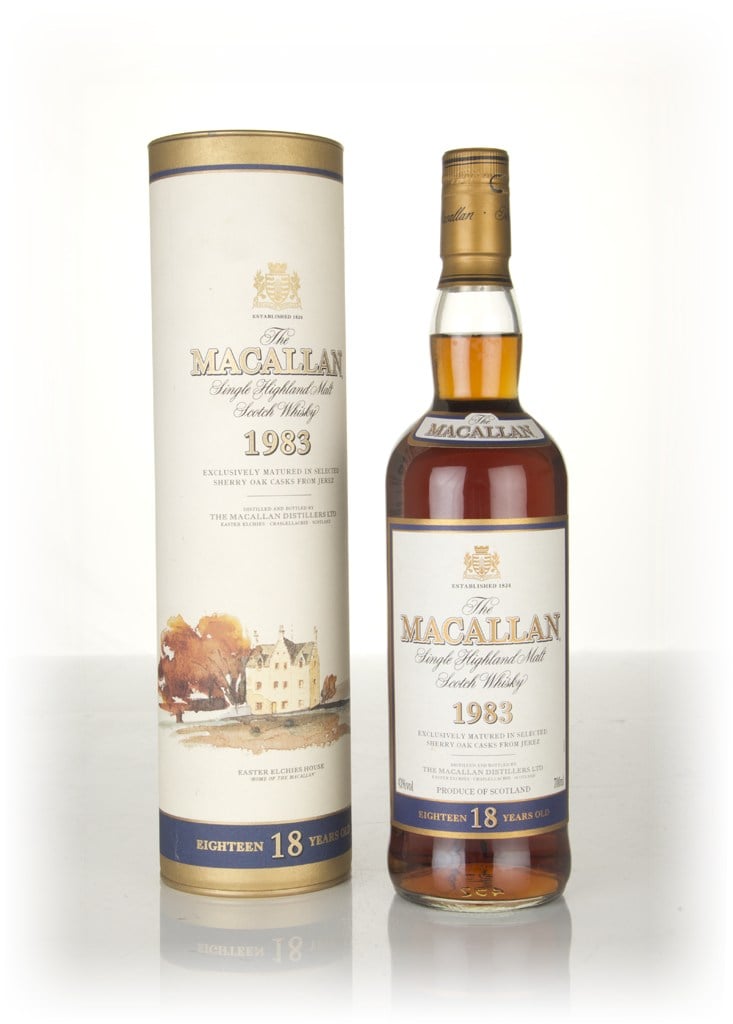 The Macallan 18 Year Old 1983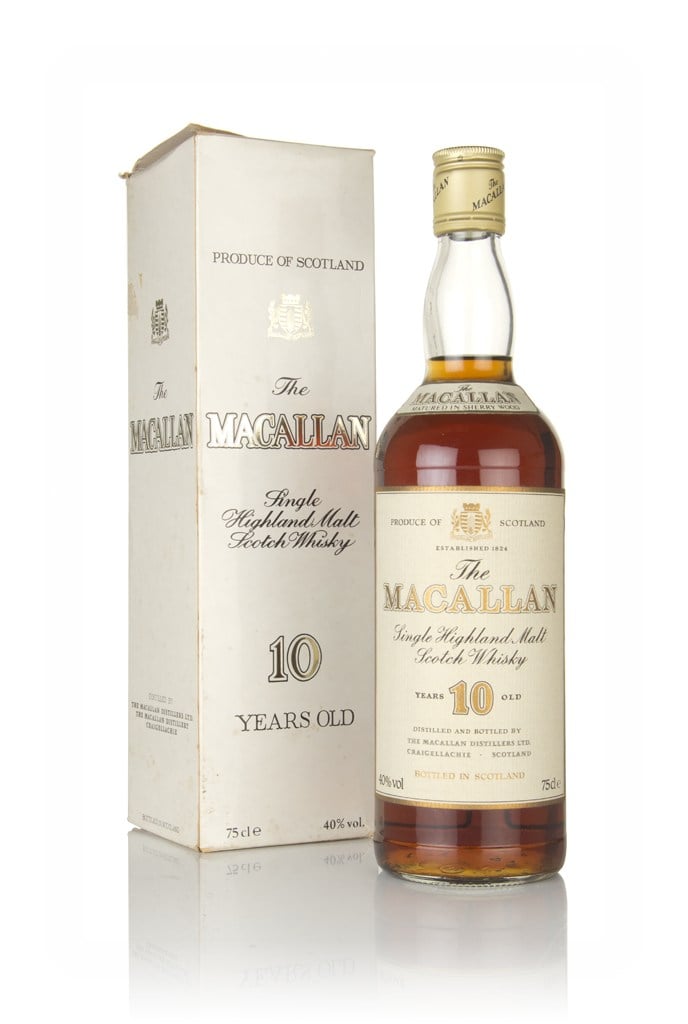 Macallan 10 Year Old (75cl) Bottling with Box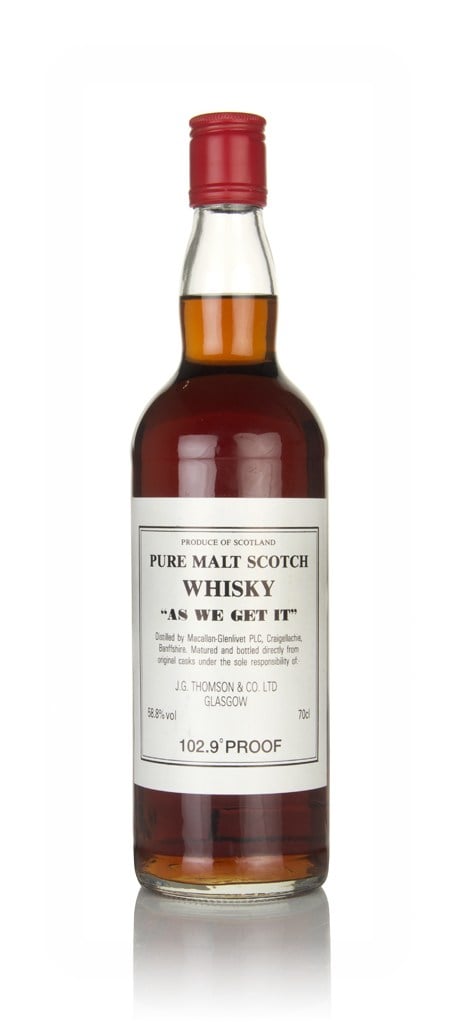 Macallan – As We Get It (J.G Thomson & Co.)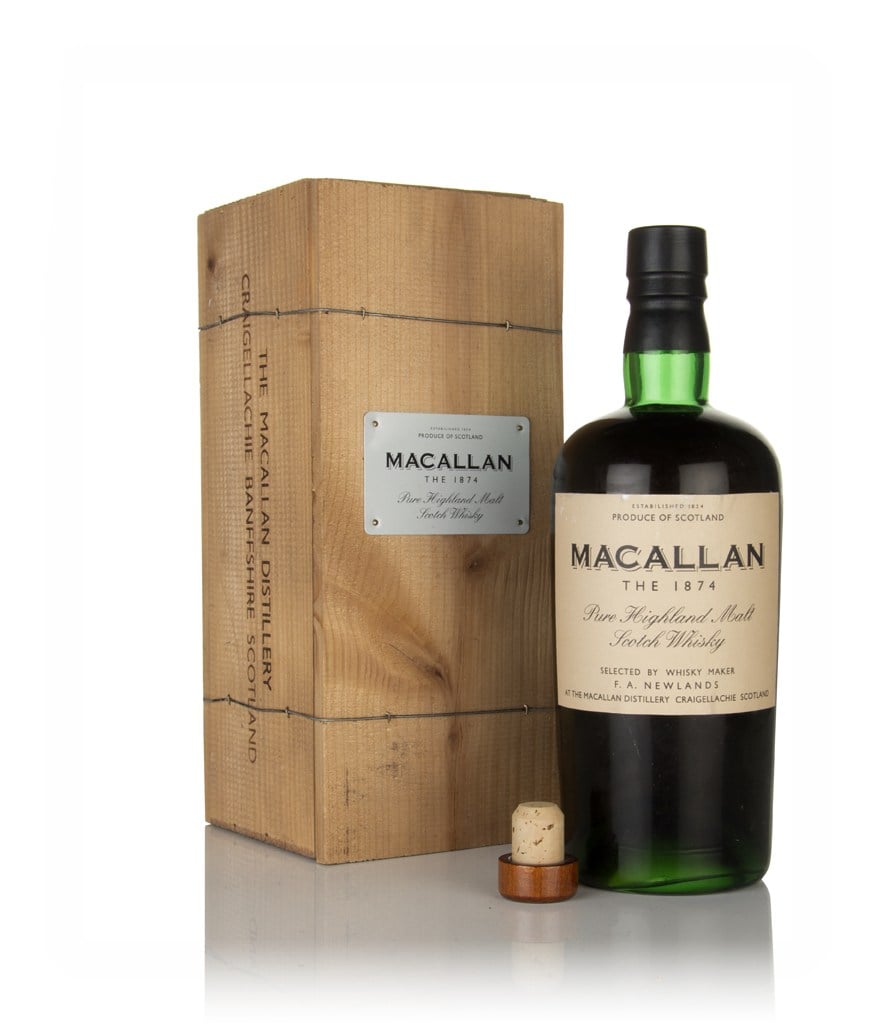 Macallan The 1874
Got something exciting that you'd like to sell? Perhaps you've got something marvellous squirrelled away, or you'd like to know what a bottle is worth. Check out our We Buy page and get in touch!