Lovers of malt whisky or aged rum should really be exploring the Cognac region, especially with a certain winter holiday on the horizon. It's coming! If old sherried single malts like Glenfarclas or Macallan float your boat, then you'll love long-aged vintage or XO Cognac. If Spanish-style rums are more your thing, then you'll love some fruity VSOPs. Love cocktails? Well, you'll need a good VS to make a Sazerac, Horse's Neck etc.
Cognac is usually a blended spirit. Giant merchants houses like Hennessy or Remy Martin buy in spirits and age and blend them. Producers are allowed to sweeten and add boise (oak essence). There are also smaller producers who produce Cognacs from their own vineyards as well as companies that specialise in bottling rare casks of mature Cognac. Most Cognac will come with a designation like VS, VSOP or XO (see below) but there are some rare vintage brandies available at at prices that look distinctly affordable compared with rare single malt Scotch whisky. 
Right, that's enough information (read our brandy guide if you want to know more). Without further ado, here are ten superb Cognacs to try in 2023.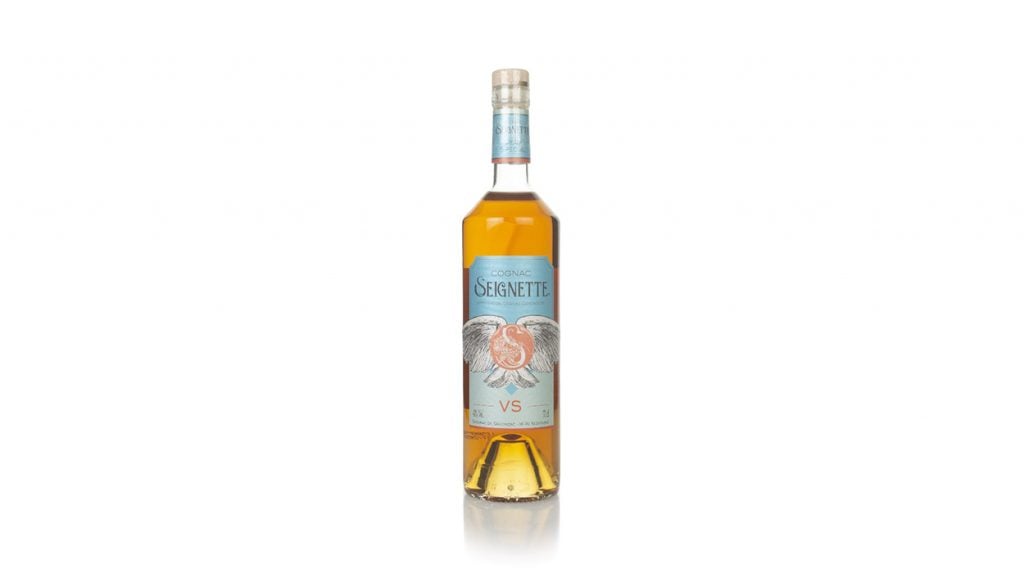 Fun, fruity and a little sweet, this is the perfect mixing Cognac. It's a revival of an old brand recently relaunched by the Sazerac company. So yes Sazeracs are very much in order with this one, but it also makes a mean Brandy and Soda, and others. VS stands for Very Special and means that it has been aged for a minimum of two years but will contain older spirits.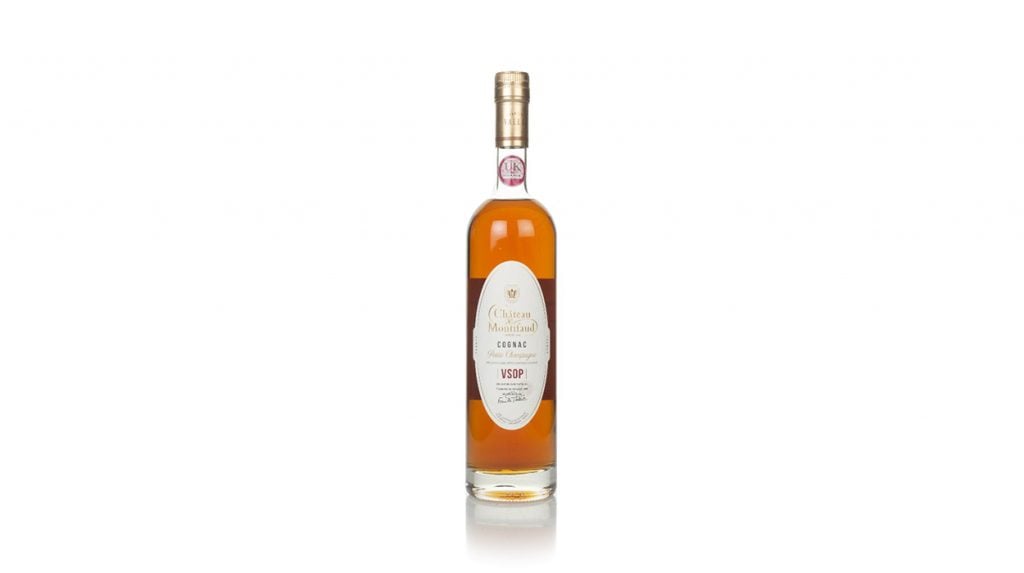 Château de Montifaud has been in the Vallet family for six generations. All their Cognacs come from the Petite Champagne region. The young eaux-de-vie spend a year in new oak before transferring to older casks to mature. This is much older than most VSOP brandies and it shows in its exceptional smoothness and length with lingering notes of apricots, pears and almonds. 
VSOP stands for Very Special Old Pale and has to be aged for a minimum of four years though Hine prides itself on ageing much longer. It only uses fruit from the Grande and Petite Champagne regions, including grapes from Hine's own vineyards. This shows off the fruity elegant Hine house style to the max. The VSOP is a great place to start exploring the wonderful Hine range.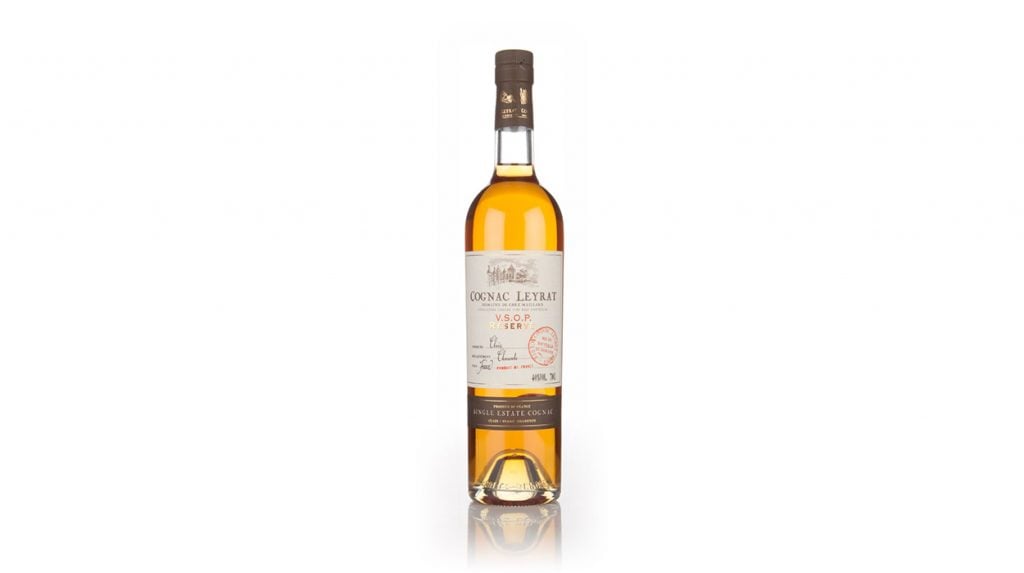 Cognac Leyrat comes from the Domaine de Chez Maillard estate and uses fruit from the Fine Bois region. The family really looks after their vines using no artificial fertilisers etc. and all the grapes are picked by hand. After ageing in French oak for a minimum of four years, there are no additions except water to bring it down to drinking strength. The result is a floral, fresh Cognac that really reflects its origins.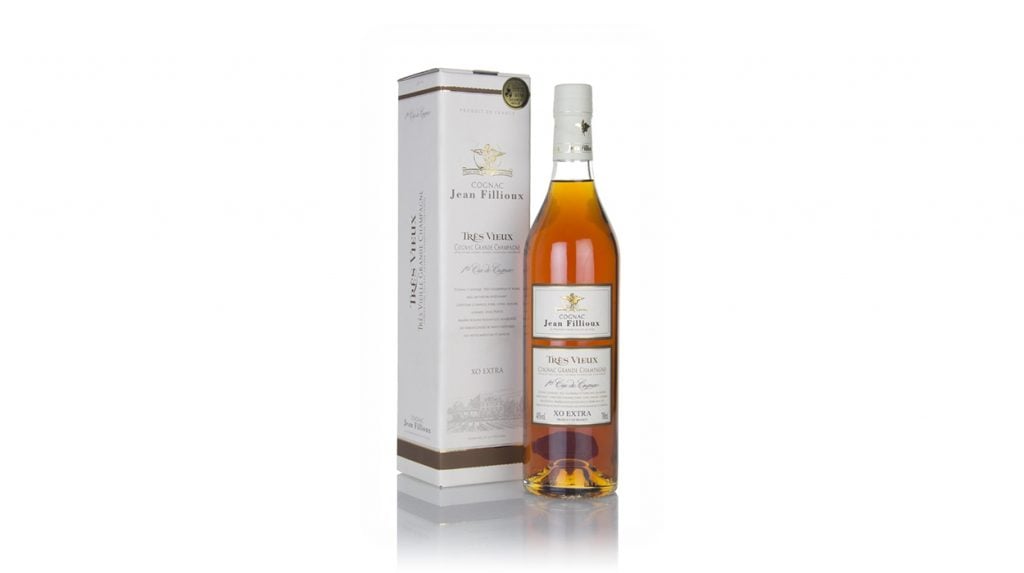 This is an XO but it's much older than the minimum six years. This small house makes some of the most highly-regarded spirits in the region – the Très Vieux took a double gold medal at the San Francisco spirits competition in 2016. Expect orchard fruits with candied peels, spice and Madeira on the nose, with honey, marmalade and spicy oak on the palate.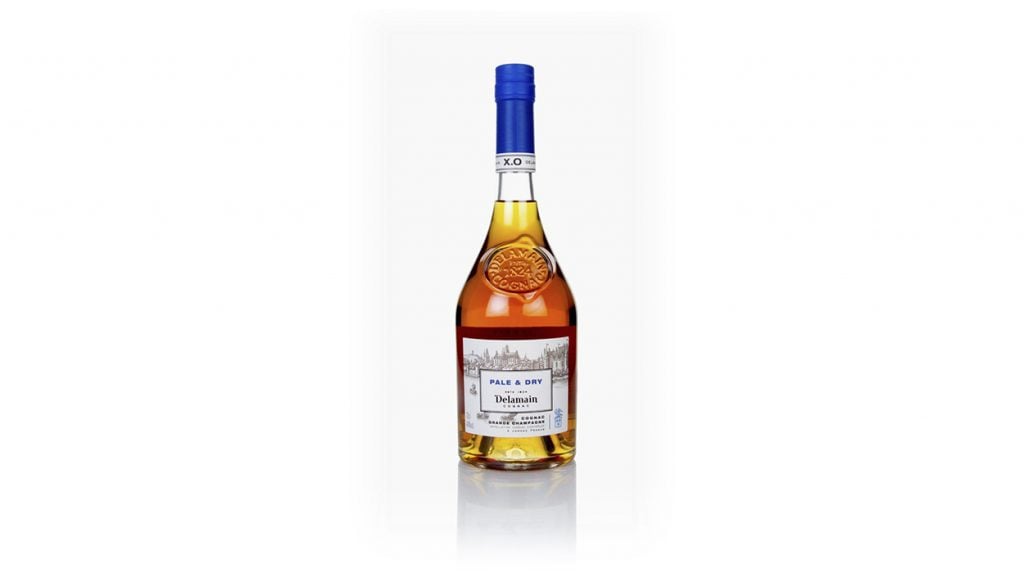 Using only grapes from the Grand Champagne region, Delamain Pale and Dry has long been a favourite, particularly among the British wine trade who appreciated its fragrant, wine-like style. Unusually, for Cognac, it's bottled with no added sugar or boise, hence why it's called 'Pale and Dry'. If you think Cognac is meant to be big and heavy, then think again. This is terribly sophisticated stuff.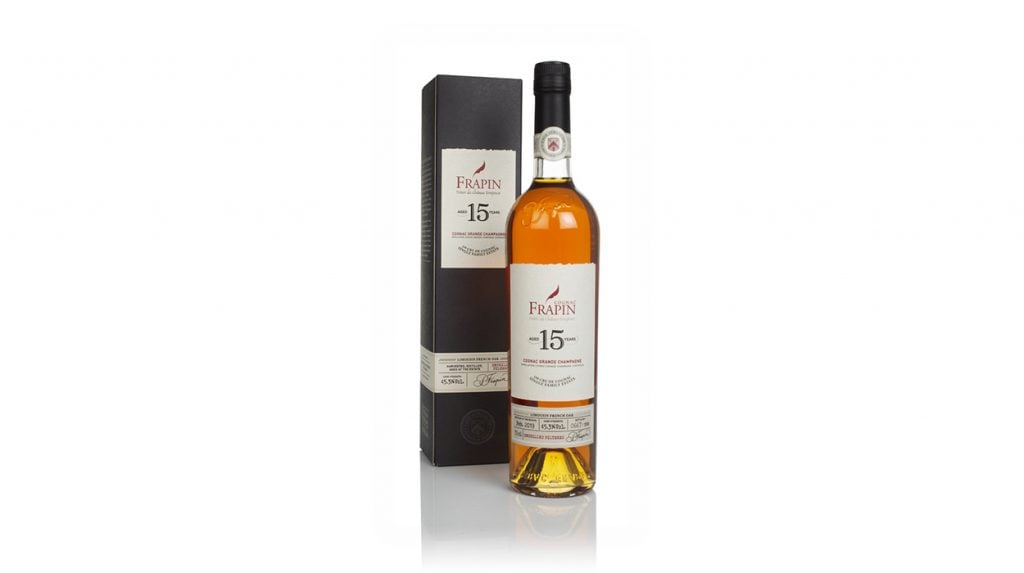 Though Frapin probably wouldn't say so, this is aimed at the whisky drinker with its easy-to-understand age statement and its even bottled at cask strength. It's made only from grapes grown in Grand Champagne, and the resulting eaux-de-vies are aged in both humid and dry cellars, the former for elegance, the latter for bigger flavours. They are then blended together with no additions to create this beauty.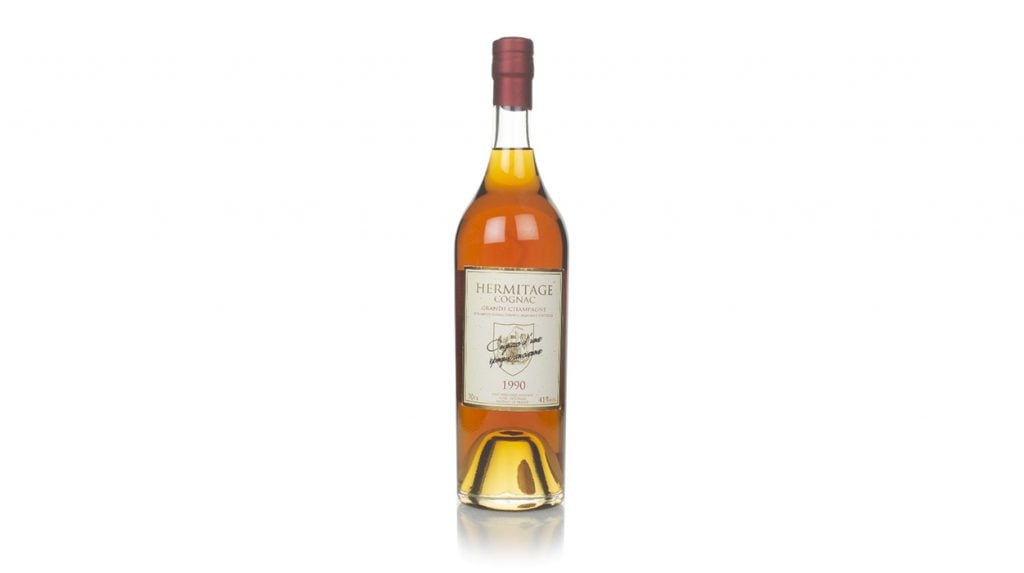 Hermitage sniffs out rare parcels of Grand Champagne Cognac including some from the 19th century which are extraordinary experiences with prices to match. This is one of its more affordable offerings and it's a belter. It's still in cask so every batch is a little older and better. The nose is all tropical fruits with furniture polish, and then in the mouth there's that fruit but also marzipan, butterscotch and chocolate. It's also a bargain – think of what Macallan would charge for a 31 year old whisky.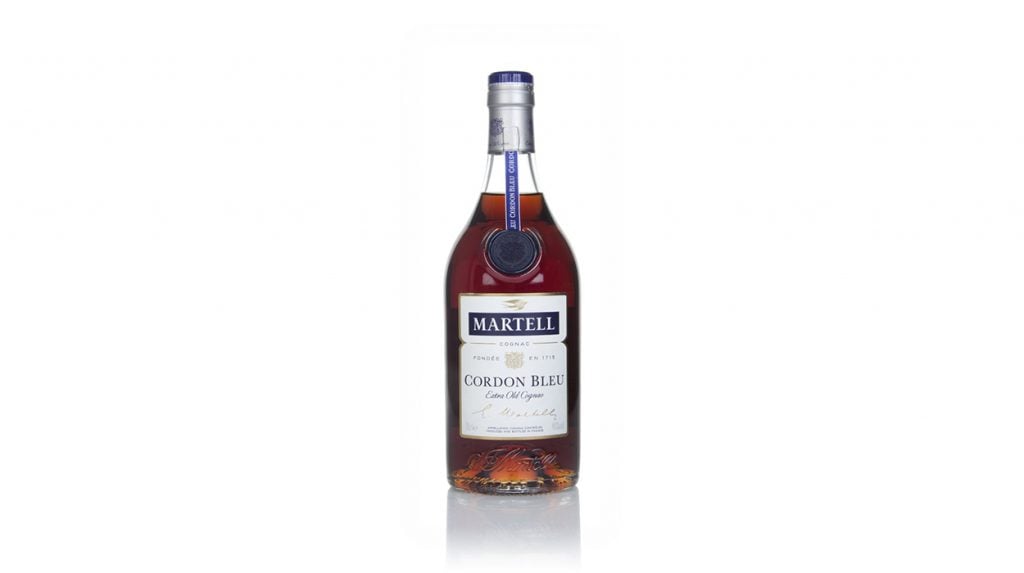 A multi-award-winning classic from one of the big boys of Cognac. It was originally created by Edouard Martell in 1912. Apparently, the recipe hasn't changed since then. It's made up of over 150 eaux-de-vie with the majority coming from one of the lesser known Cognac regions: the Borderies. The result is a rich luxurious Cognac packed full of roasted nuts, chocolate and dried fruits.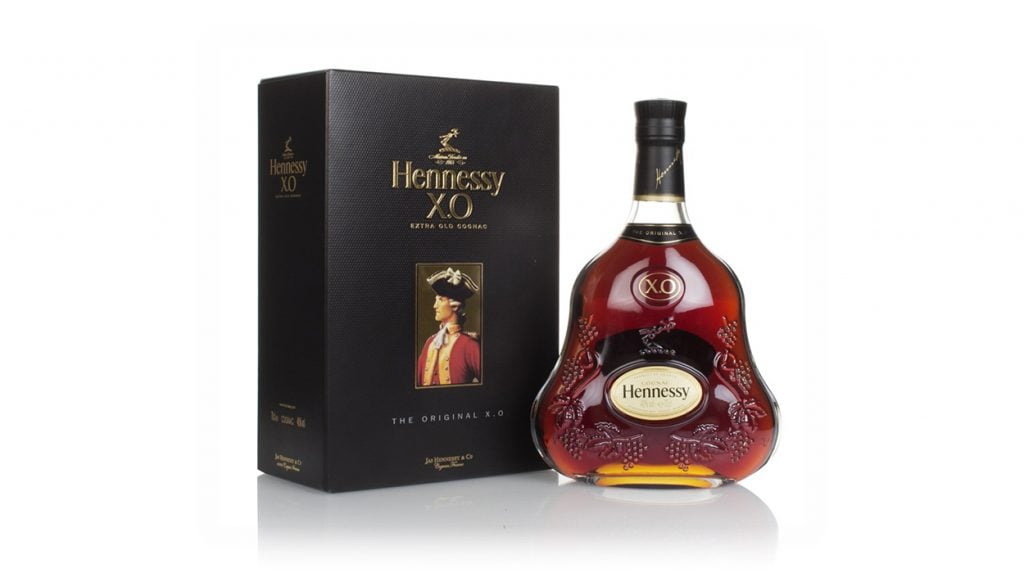 Hennessy is the original XO. The designation meaning Extra Old was first bottled for family and friends by Maurice Hennessy in 1870 before later being used for commercial releases. An XO must be aged for a minimum of six years. Hennessy's is blended from 100 eaux-de-vie from the Grande and Petite Champagne, Borderies and Fins Bois regions to create a rich and spicy Cognac that would be splendid with a cigar.