Earlier this year we were invited to a swanky London club to try a very special new range of Cognacs from Delamain. Now, at last, they have arrived at MoM HQ. What took you so long?
Delamain is aiming at the enthusiast rather than the plutocrat with a new range of Cognacs called Pléiade. Admittedly with prices going up to £1000, these will be quite well-heeled enthusiasts. The packaging with information about age, ABV, the village where the grapes were grown, cask size, and distillation type, is more nerdy than blingy. These are Cognacs for single malt or wine lovers according to Rebecca Montgomery, who works on the export and marketing side of the business and was our host at a launch dinner at the Carlton Club in London.
The new range comes in three levels, (each linked to an accompanying video):
Révélation: Cognacs of 20 to 30 years
Plénitude: very old mature Cognacs of 30 to 50 years
Apogée: extremely old, exceptional Cognacs 50+ years
These will be single cask or demijohn and, mainly, single vintage releases. All have been matured in a special cellar above a crypt. This lets in the sun so the temperature is not constant. Cellar master Dominique Touteau only uses old casks so there's no bitter tannins from the wood. Some of the range will be bottled at cask strength while others are diluted. Montgomery described dilution as an "art in itself" where watered down Cognac at 15% ABV is slowly added to the cask. All of them are bottled with no boize or colouring. Anyone who knows Pale & Dry will recognise the style in these Cognacs, they are light, fruity and joyful. Montgomery described them as perfect for the "sophisticated" British market. Flattery will get you everywhere.
Pale and Dry XO, Delamain's flagship bottling, has long been a British favourite, particularly among the wine trade. It celebrates its 100th anniversary this year and to celebrate, the house has tuned the blend a little. As before it only contains fruit from premier cru vineyards within Grand Champagne but now contains more from the aptly-named Bellevigne, where Delamain has recently begun cultivating fruit again. The blend is now done earlier so the component parts have longer to marry and crucially it is now bottled at a higher ABV, 42%, with no colouring or syrup added. Previously, at 40% ABV, a little caramel was added for consistency and syrup sometimes added depending on the batch. According to Dominique Touteau, this higher alcohol brings out the natural sweetness. It's a double celebration this year because  Touteau celebrates 40 years with the firm.
Delamain has a long history: it dates back to 1759 when James Delamain went into the Cognac business with his father-in-law Jean-Isaac Ranson. Like many Cognac dynasties, there's an Irish or British connection, the Delamain family were French protestants who had been living in Ireland since the 17th century. In 2017, the firm was bought by Bollinger, something Rebecca Montgomery described as "perfect marriage", but it is still run by a direct descendant of James Delamain: Charles Braastad. Now, that it has begun working vines again, for the first time since 1910, the company is looking to own some too so that eventually it will have complete control of the entire process, though good vineyards in Grand Champagne don't come on the market very often.
The company only produces Cognacs at XO level and above, and only from Grand Champagne. Though blends (link here to full range) will remain at the heart of the business but these new releases explore the quality and variety of the terroir in Grand Champagne. Prices range from around £150 up to £1000 a bottle. So, they are not cheap but if you think what Macallan, for example, would charge for a 50 year old single cask bottling, neither are they outrageously expensive. Quality Cognac is currently undervalued, it won't be for long.
Here are the first three releases which have just landed at MoM: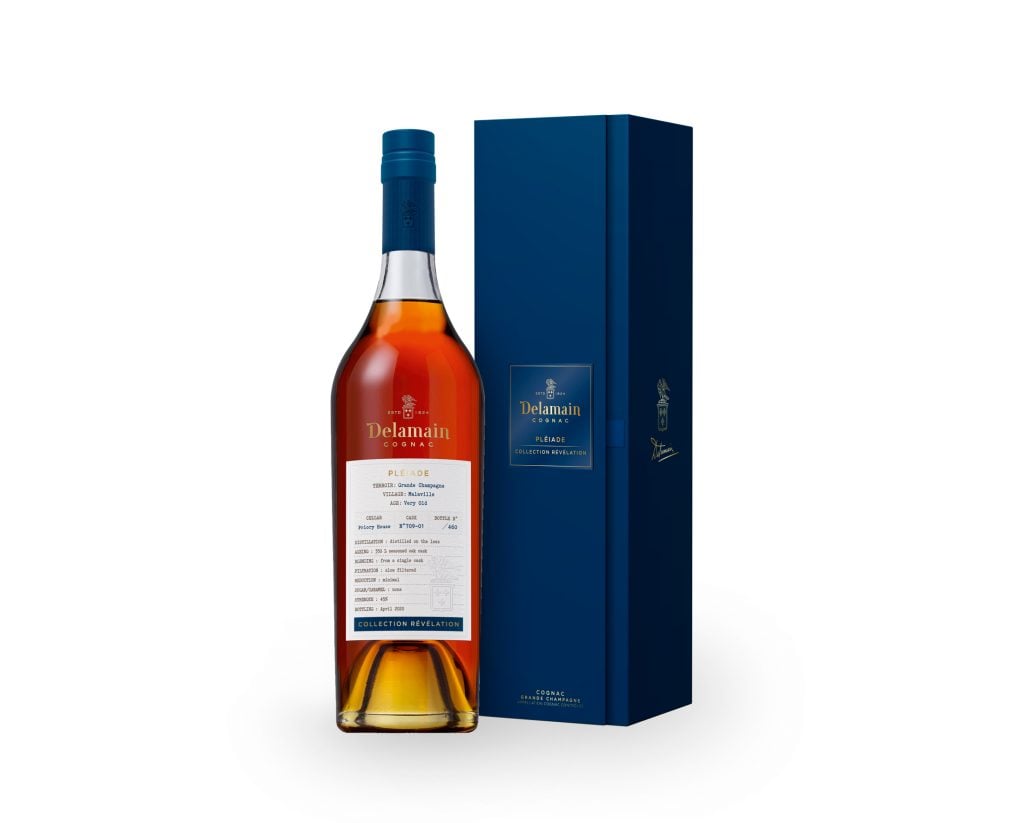 Cask number: 709-01
Village: Malaville
Age: not a vintage release, it is described as very old
45% ABV
Nose: Very grapey, fruity and floral, orange blossom, a little apricot and Brazil nut. It's a bit like nosing an old Muscat de Rivesaltes
Palate: Gentle, soft and very fruity, floral, creamy texture with some pepper and toffee. Just a little oakiness.
Finish: Very long with oak and rancio notes.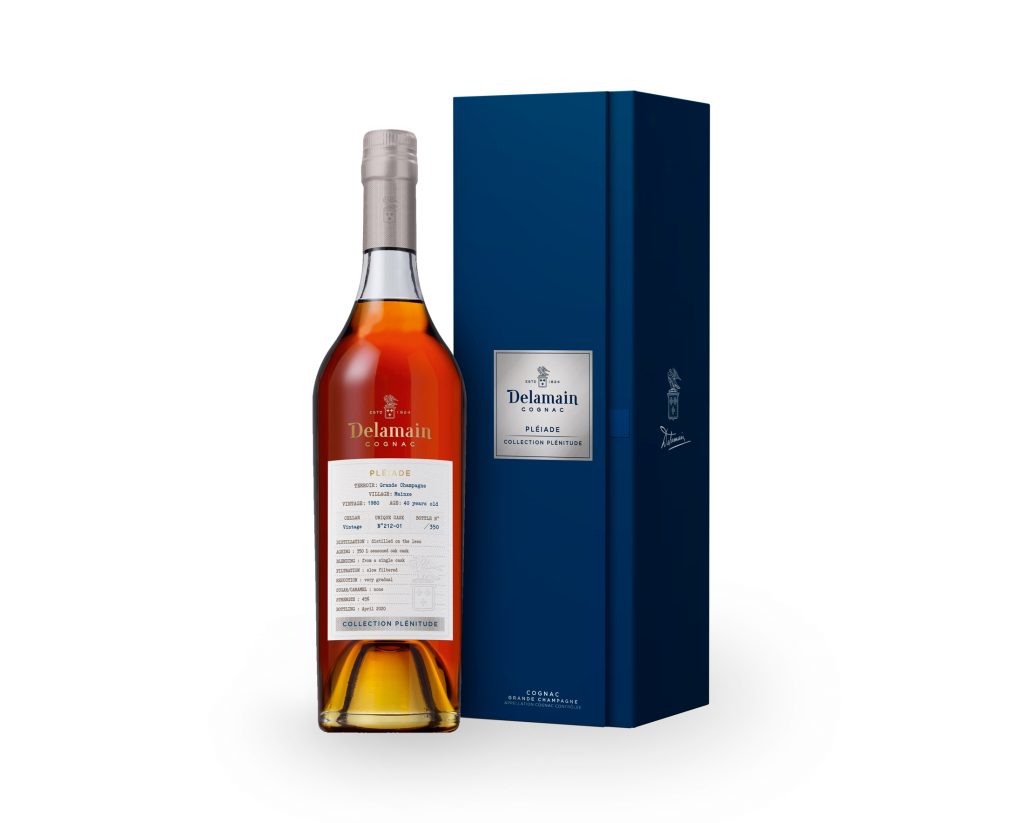 Cask number: 212-01
Village: Mainxe
Age: 40 years
Vintage: 1980
44% ABV
Nose: Wow! this is like stepping into a vintage Bentley (something we do a lot of here at MoM), or expensive furniture shop: old leather, walnut, and furniture polish. Then there's autumn leaves and rancio notes.
Palate: so mellow and soft, with baking spice, creamy toffee, and fruitcake.
Finish: salted caramel ice cream. Utterly gorgeous. This was my favourite.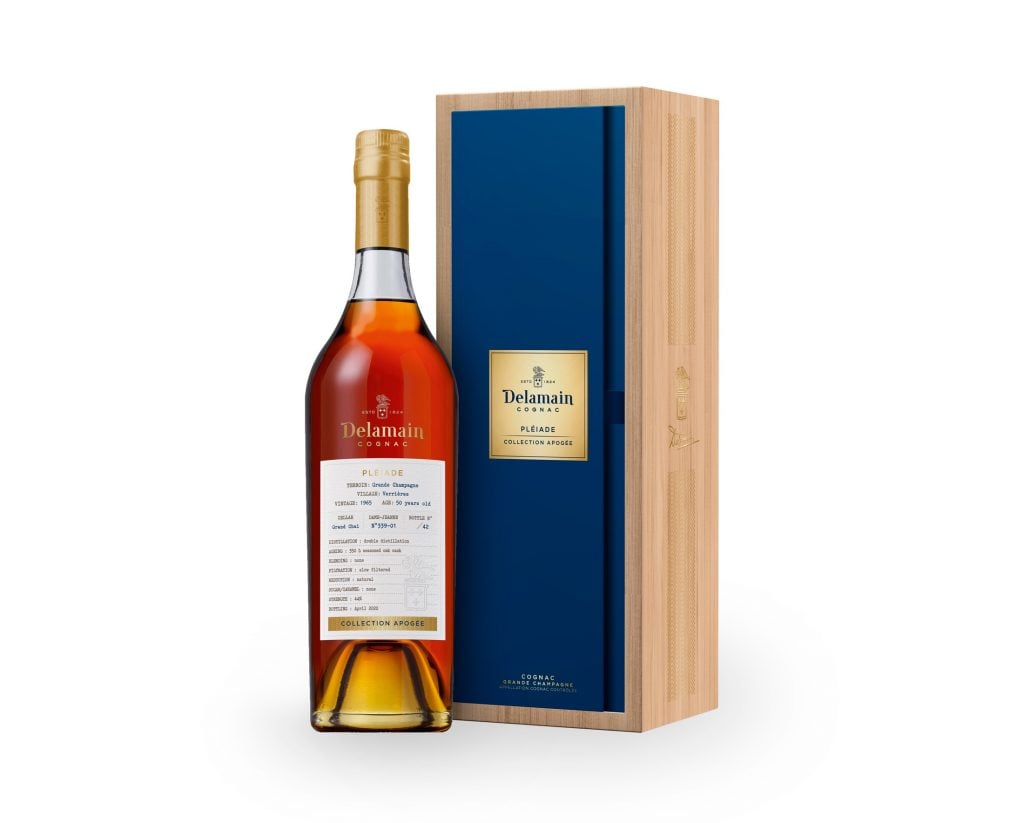 Dame-Jeanne number: 339-01
Village: Verrieres
Age: 50 years old, distilled in 1965.
42% ABV
Nose: menthol, tobacco, dried apricot, orange marmalade and dark chocolate. So rich and powerful.
Palate: Chocolate and fresh apricot with just a little tannic bitterness coming, huge hit of aromatic tobacco. Very savoury.
Finish: walnuts and more tobacco, bring on the Havanas!