Quench your (blood) thirst with our range of devilishly delicious Halloween drinks. 
Halloween is going to look a lot different this year, but that doesn't mean we can't have fun. Whether you're planning to throw a socially-distant Halloween party, host a movie night or just vibe in your kitchen dressed as Dracula, one thing you can make sure doesn't change is the quality of the drink in your hand.
That's why we've created this round-up of spooky or autumnal drinks that are perfect for Halloween. Oh, and each comes with its own spooky serve so you can make the most of whatever you have planned.
Happy Halloween, everyone!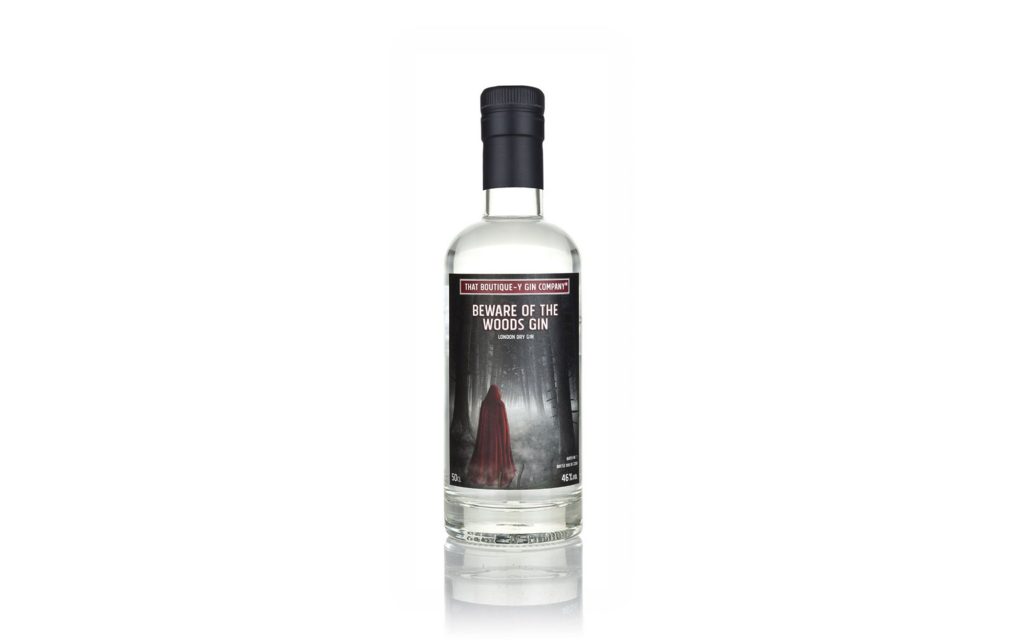 Beware of the Woods Gin (That Boutique-y Gin Company)
Beware of the Big Bad Gin! From the folks at (That Boutique-y Gin Company), Beware of the Woods is an aromatic and intriguing expression that's got the perfect aesthetic and profile for Halloween. Just look at that label!
Spooky serve: Dark Woods Negroni 
Our first creepy cocktail is a riff on the classic Negroni, which TBGC adjusted to make it scary enough for the season. It's even got a cool name and everything. To create the Dark Woods Negroni (see?), squeeze an orange wedge into a rocks glass and then add 25ml of Beware of the Woods Gin, 15ml of Campari, 35ml of sweet rooibos tea and lots of ice. Stir to chill and garnish with an orange slice.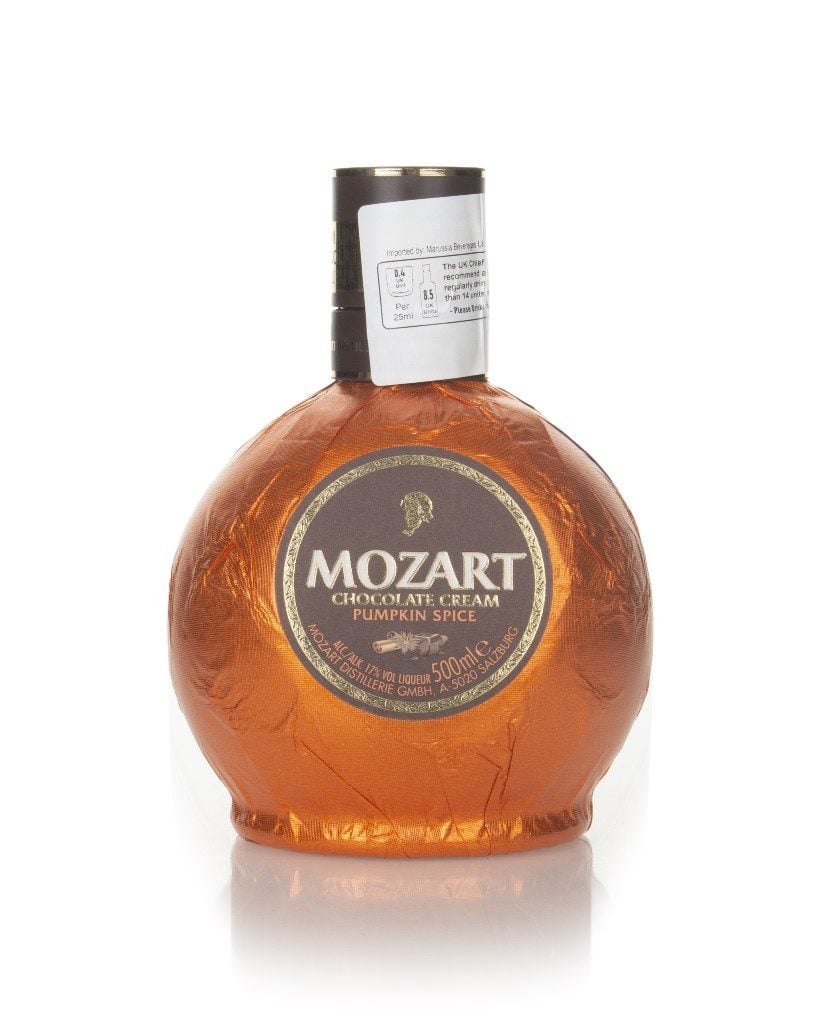 Mozart Pumpkin Spice Chocolate Cream Liqueur
You might already have an idea of what pumpkin spice is thanks to pretty much every café chain in existence, but they don't have a monopoly on this flavour. Be part of the movement to reclaim its autumnal delights with this tasty treat from Mozart, a brand that knows all about making the finest chocolate liqueurs. Plus, if you want it to be extra spooky, you can always create this cocktail…
Spooky serve: The Gruesome Grasshopper
The ghoulish green colour of this classic cocktail always makes it a Halloween winner. To create it simply fill a shaker with ice cubes and add 25ml of vanilla vodka, 25ml of Monin Crème De Menthe Verte, 25ml of Mozart Pumpkin Spice Chocolate Cream Liqueur and 10ml of fresh cream. Shake and strain into a Martini glass and serve.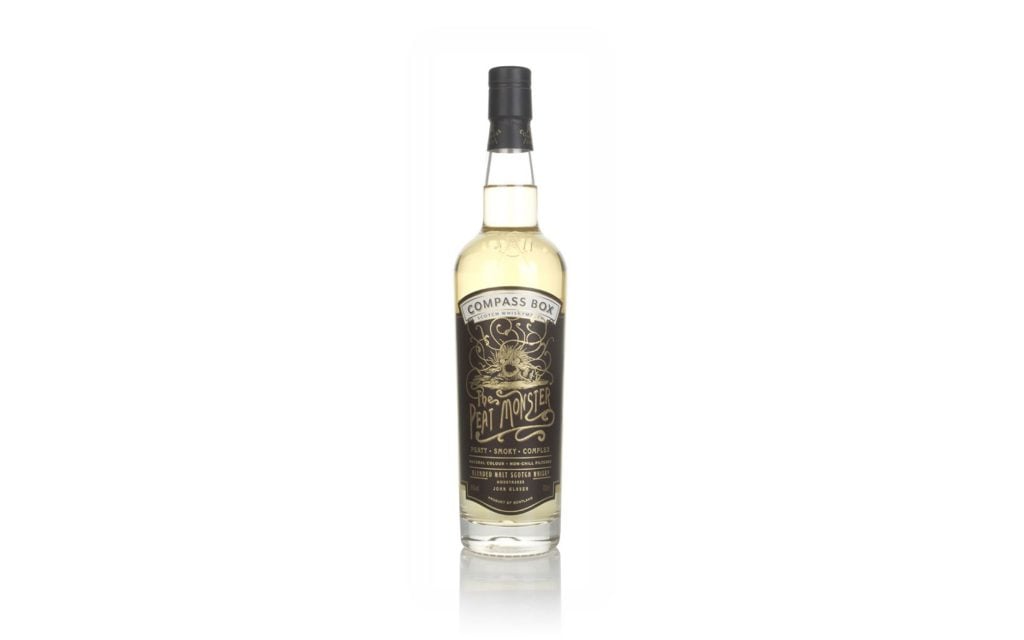 This Peat Monster is only to be feared if you're not a fan of smoky, complex and powerful whisky. Otherwise, you should enjoy its fearsome presence! Its versatility makes it the kind of peated whisky you always want in your drinks cabinet and this makes it particularly handy for the big occasions, especially if you want to create some scary serves. Speaking of which…
Spooky serve: The Blood and Sand
Another cocktail with the winning combination of looking the part, sounding cool and tasting delicious, The Blood and Sand really has it all. Start by popping a coupe glass in the freezer for a few minutes before you start to get it nice and chilled. Then add 30ml of Peat Monster Compass Box, 25ml of Martini Rosso , 25ml of Ableforth's Cherry Brandy (or Heering Cherry Liqueur) and 25ml of fresh orange juice to a shaker with ice and give your best hard shake for about 30 seconds. Take your chilled glass out of the freezer, pop a Luxardo Maraschino Cherry in the bottom of it and then strain the mix into the glass. Garnish with orange zest before you serve and enjoy!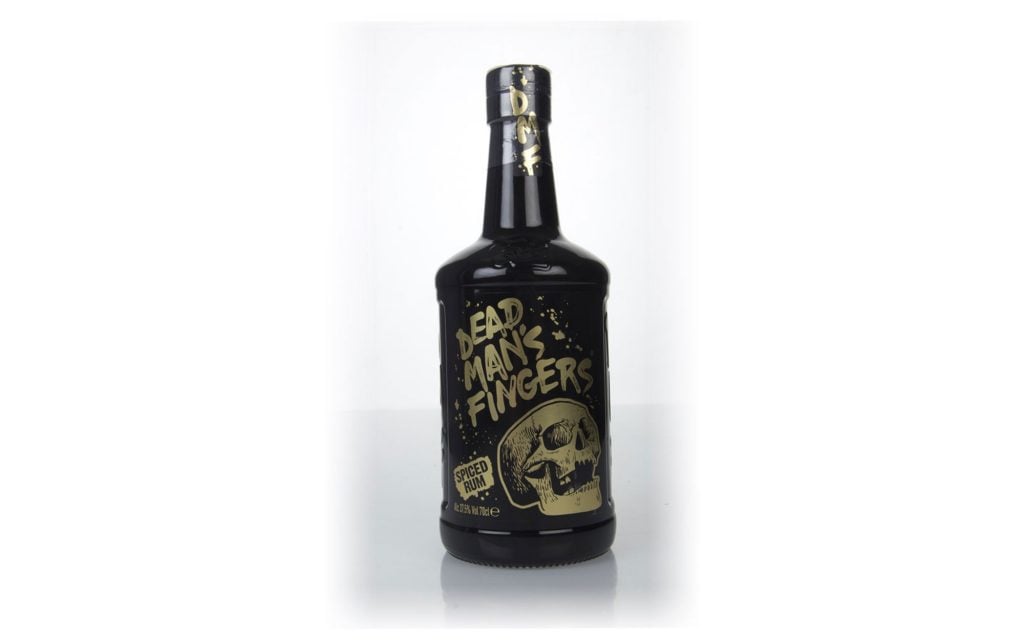 Dead Man's Fingers Cornish Spiced Rum
For spiced rum lovers, we've got one of the most popular expressions around, which also happens to have a devilishly appropriate name. Made using a blend of Caribbean rums, plenty of spices and ZERO actual fingers, this Cornish spiced rum (it doesn't sound as scary when you call it that) tastes great on its own and mixes beautifully, making it a winner in my book.
Spooky serve: Passion Is Dead
A bespoke serve made by the brand, to create this terrifyingly tropical treat combine 50ml of Dead Man's Fingers Cornish Spiced Rum, 60ml of ginger beer, 40ml of mango juice, 25ml of lime juice and the flesh of two scooped out passion fruits in a highball glass with ice. Stir vigorously and then garnish with passion fruit and small pieces of ginger.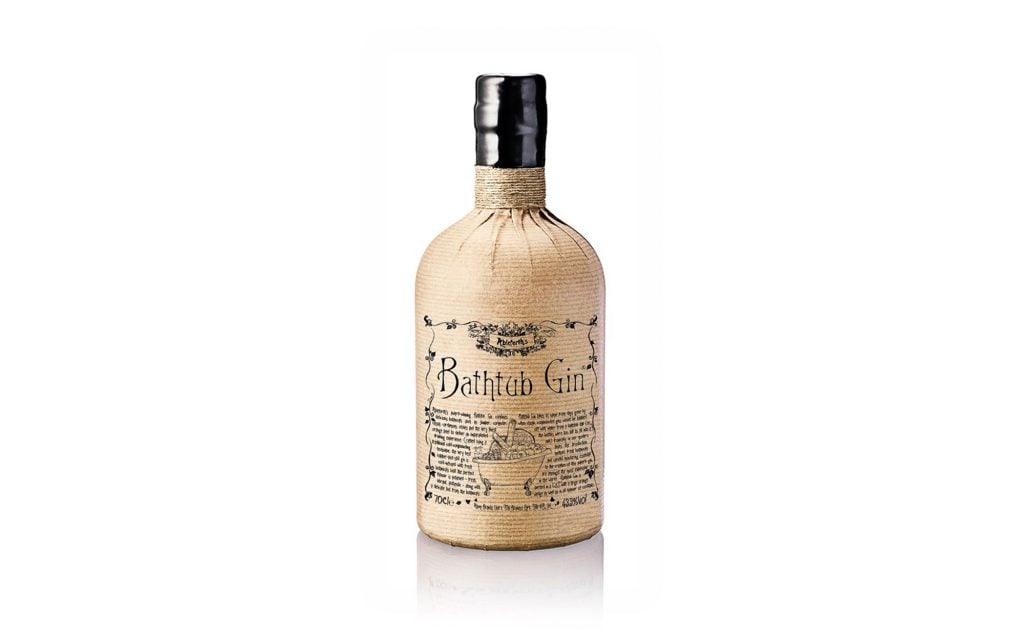 For those who desire a classic juniper-forward gin that does the business, then we recommend the World's Best Compound Gin. Seriously, Bathtub Gin was awarded this title at the last World Gin Awards, and for good reason. This aromatic, rich and versatile bottling makes a sublime G&T, but can also be used to make any number of cocktails.
Spooky serve: Bathtub Blackberry Fizz
A dark and delicious serve, the Blackberry Fizz is distinctly autumnal and looks fab. To make, add 50ml of Bathtub Gin to a highball glass along with 5 blackberries. Muddle them at the bottom of the glass, then add half a bottle of premium tonic water and stir. Fill the glass with ice and top with more tonic water then garnish with more blackberries and an orange slice.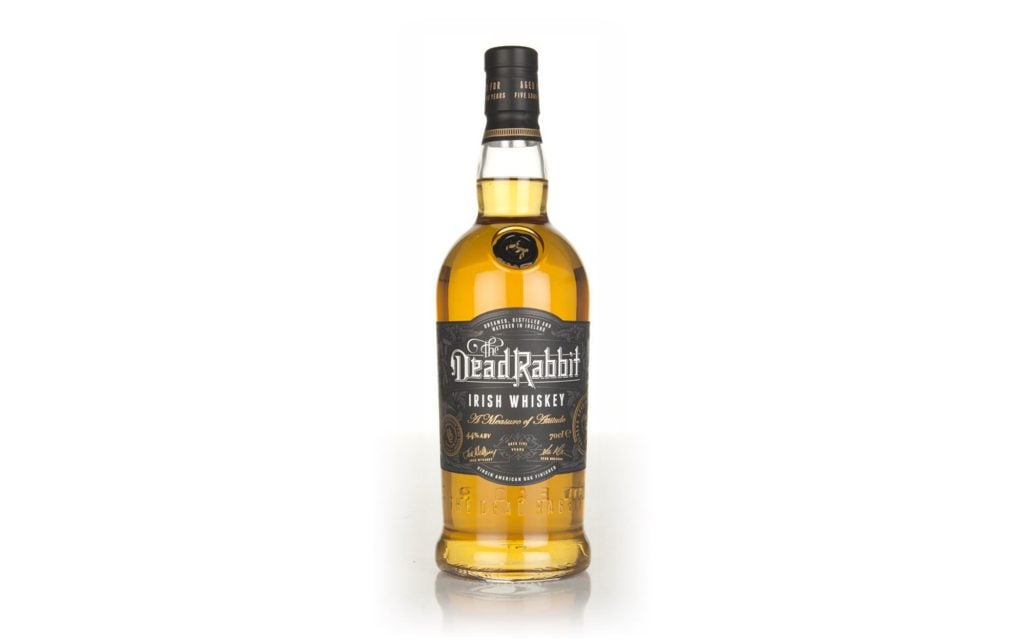 An excellent expression with an equally cool sounding name, this bottling is actually named after The Dead Rabbit Grocery & Grog in New York City, home to the largest collection of Irish whiskey in North America and where this whiskey was made. It's sweet, spicy and smooth and just waiting to be experimented with in any number of spooky serves, like this one…
Spooky serve: The Rabbit's Remains Boulevardier
Whisky's answer to the sublime Negroni, The Boulevardier is easy to make and its dark red appearance makes it an ideal Hallows Eve serve. To make, combine 45ml of The Dead Rabbit Irish Whiskey, 25ml of Campari and 25ml of Martini Rosso in a mixing glass with ice (this doesn't actually contain rabbit, it's just a name, folks). Stir, then strain into a chilled tumbler over fresh ice. Garnish with an orange twist and serve.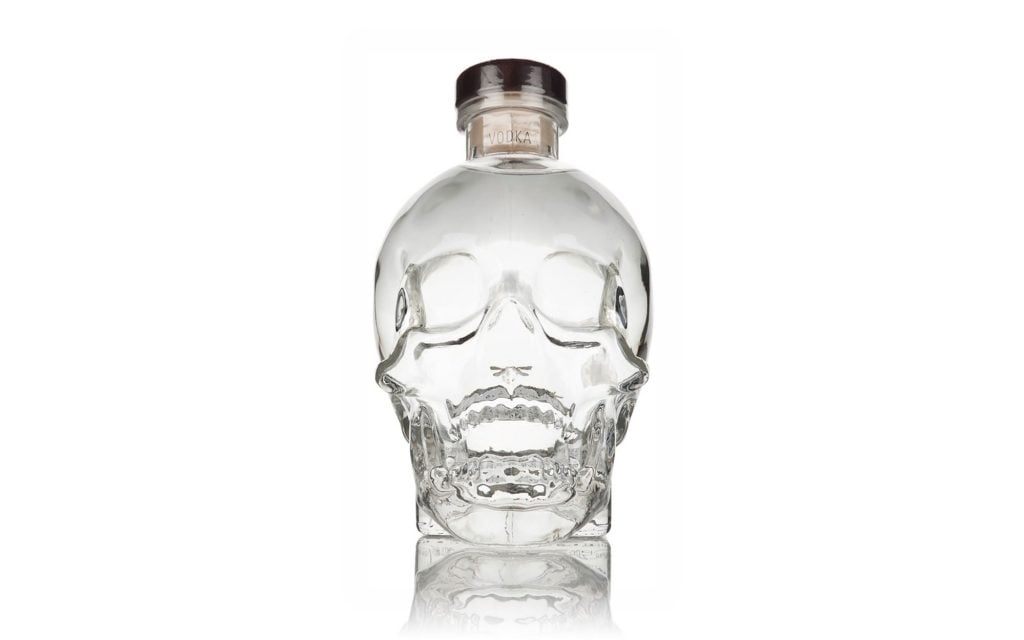 No, this vodka has nothing to do with terrible sequels to classic, beloved film franchises. In fact, we have a different Hollywood legend to thank for this delightful creation, the Dan Aykroyd. If you're dressing up as a Blues Brother or Ghostbuster this year you'll enjoy this, as will anyone who wants a big cool-looking skull in their home for Halloween!
Spooky serve: The Bloody Mary
Always a home-run at this time of year, the Bloody Mary is perfect for Halloween night, or the morning after… Start by adding ice into a shaker with 125ml of tomato juice, 50ml of Crystal Head Vodka, 1 tbsp of lemon juice and 25ml of Gonzalez Byass Nectar Pedro Ximénez. Then you'll need to add a ¼ tsp of Worcestershire sauce, a few drops of hot sauce and a pinch each of salt, black pepper, celery salt and fennel seeds. Shake then strain into a tall glass with ice and garnish with a celery stick, lemon wedge and a cherry tomato.