Sailor's Home Irish whiskey is welcoming explorers to broaden their boozy horizons and taste unconventional and experimental spirit. We find out if it's a journey worth taking.
In 2020 a new Irish whiskey brand emerged in an already thriving scene with a plan to stand out from the crowd. The ambition? "To bring new taste profiles to Irish whiskey," says Cian Quilty, co-founder and managing director of Sailor's Home Irish whiskey. "It's renowned for being accessible and approachable, so our idea was to create a range with a lot of personality, whiskey that has a distinctive taste and a bold character".
The brand would be based out of Limerick, a county with a rich distilling history renowned for its single pot still whiskey, although distillation last took place over a century ago. While there's something of a local revival mirroring the national one taking place at the moment, Quilty was keen that the identity of the brand wouldn't solely represent a sense of place. "We didn't want to call it 'Limerick whiskey' or just use a family name. We wanted to tell a story," says Quilty. "So we looked at the history of the city and came across the Sailor's Home".  
Limerick has always been a significant port city, located at the head of the Shannon Estuary, where the river widens before it flows into the Atlantic Ocean. Back in the 1860s, a shelter was built to accommodate the international community of seafarers travelling from Spain, America, and the Caribbean. "We loved what the Sailor's Home represented, that the city honoured the explorer that way, giving them a home from home. It's perfect because it's what we're about. It's rooted in the place of Limerick, it's an Irish experience, but it's also about the promise of something better, a reward for the brave".
Dr. Jack Ó'Sé: the secret weapon
A nice brand story will only get you so far, however, and an expert whiskey maker was needed to oversee the sourcing, blending, and maturation of what would become Sailor's Home whiskey. The brand couldn't have done much better than to recruit the legendary Dr. Jack Ó'Sé. With more than 40 years of experience, he's done it all. Beginning back in '79 by producing neutral spirit of Irish cream at Ceimici Teoranta, the veteran's career has since taken him to the US to commission and design pot stills for Alltech, work on yeast production in Brazil and Serbia, guide Irish newcomers like Pearse Lyons, Achill Distillery, and The Burren Distillery, assist expert coopers such as John Neilly, and become a consultant tutor of whiskey. He has an MBA, BSc in biochemistry, and an MSc in brewing & distilling. In 2020, while in his seventies, he was awarded his Ph.D. in yeast production and fermentation.
If you're wondering why you haven't previously heard of this remarkable man, that's because Dr. Ó'Sé was never at the forefront of the brand. Quilty describes him as the master of understatement. "He'll tell you he just 'popped some stills in Pearse Lyons', and he just 'distilled award-winning whisky'," Quilty says. "He has a subtle way of pushing you in the right direction. When we were developing The Journey, we thought at one point we had an award-winning whiskey, but Jack thought it could be stronger. He had the idea of finishing the malt component in rum casks and the result was something that's like nothing else in Irish whiskey".
Dr. Ó'Sé was something of a coup for Sailor's Home and his decision to come aboard vindicates the brand's vision, particularly as he has a rather infamous nature of deciding whether to work for you within minutes of meeting you. "I have a company but I have no business card and I don't approach anybody. I have no interest in working with people I don't like or in projects that don't intrigue me," says Dr. Ó'Sé. "For a long time in Irish whiskey it was lacking in experience and expertise, there were too many people who didn't have a clue. A lot of people would approach me with an idea but no idea of how to fund it or make it work. Cian was different. His ambition and plan were thorough and I liked the guy, so I decided to work with him".

Tasting the Sailor's Home Irish whiskey range
What they created together was a core range comprising of The Journey Irish Whiskey, The Haven Single Pot Still Irish Whiskey, and The Horizon 10 Year Old Irish Whiskey. Inside each nautically named bottling is a triple distilled Irish whiskey presented at 43% ABV to avoid chill-filtration. The packaging has plenty of detail, demonstrating a desire for transparency (a big plus in Irish whiskey that's sadly still too lacking), as well as beautiful, bright, and distinctive labels. 
Right now, every drop of Sailor's Home whisky is sourced, distilled, and matured with a wood policy set to the brand's specification, but the plan is to distill in the future. "We wanted to first launch a brand defined by amazing whiskey and back that into a distillery, rather than the other way round," says Quilty. "There's been some good early talks with the owners of the Sailor's Home to see if we can turn into the actual home of the brand, not just the spiritual one". 
Two more products are on the way, another rum-cask-finished example (which we believe will be a Martinique rum finish that should be here very soon), as well as a single malt launching next year, so the innovation isn't stopping anytime soon. We're very much looking forward to testing them, as it's safe to say that the current crop of Sailor's Home whiskies is an encouraging first voyage for the brand.
This is a diverse and intriguing range that features some profiles different from what a lot of people would expect of Irish whiskey. Dr. Ó'Sé has put his experience to good work, using those considerable contacts to source excellent spirit and expertise to pick some interesting cask finishes that elevate each dram. Let's take a look at each in some more detail. Oh, and don't forget they're all available here.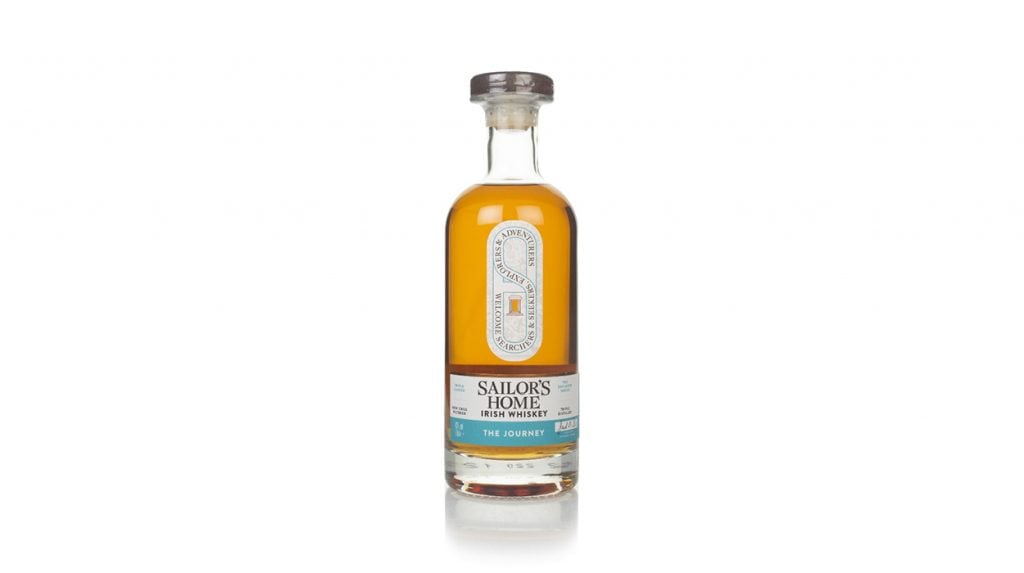 A four-year-old blend of triple distilled whiskey from Great Nothern Distillery, the grain element of The Journey spent most of its life in virgin American oak, giving it a high concentration of oaky, vanilla-led flavours. The malt element of the same age was matured in ex-bourbon casks, before the two were combined and finished in Jamaican rum casks for six months. "Jamaican rum is mainly pot still rum that's heavy, fruity, and funky, which uses the weird and wonderful dunder pits to amplify this profile. We knew that our bold and bright young spirit would be able to stand up to the heavier style and that was key in achieving the right balance," Dr. Ó'Sé says.
Nose: Pineapple caramelised with brown sugar, banana bread, and apricot in syrup lead with ground ginger, vanilla custard, and toasted oak in support. There's some green apple, pear drops, clove, black pepper, and toffee popcorn underneath.
Palate: Spiced, rich, and with plenty of thick rummy sweetness with crème brûlée, apricot jam, molasses, and Christmas spices. There are hints of flamed orange zest, milk chocolate, cinnamon, and sweet tobacco throughout.
Finish: Seville marmalade, salty popcorn, and layers of caramel. 
Overall: It's a great go-to dram, so rich and rummy and yummy with a profile that should entice those who aren't yet convinced whiskey is for them. It also mixes beautifully, and with its price point, bartenders will be happy to do so. I'd recommend adding soda or ginger ale for a Highball, while the brand provides an Old Fashioned recipe. 
Serve: The Journey Old Fashioned 
50ml The Journey 
10ml sugar syrup 
2 dashes of Angostura bitters 
Build in a rocks glass with a large cube of ice and stir and garnish with a twist of orange.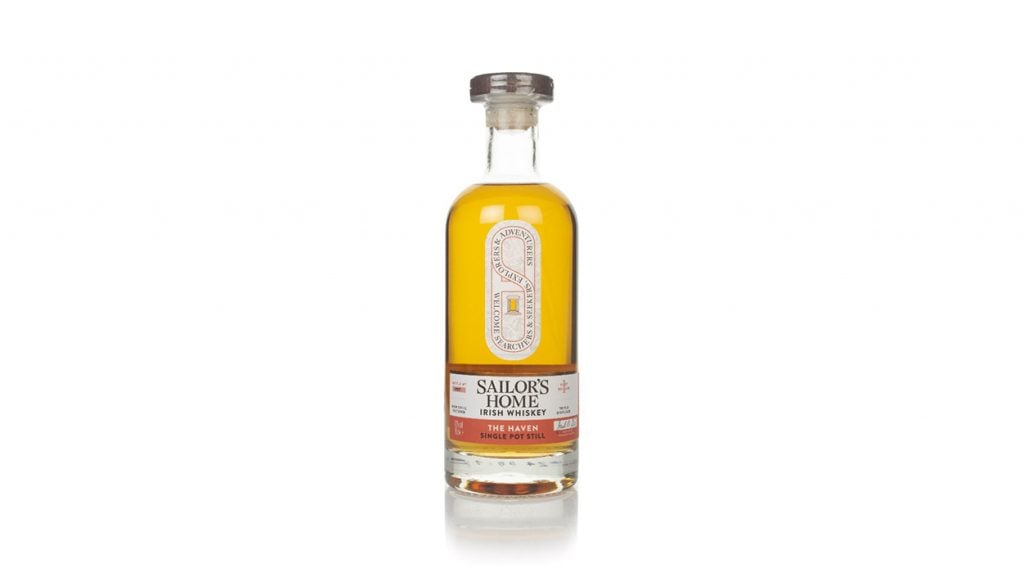 A triple distilled, single pot still Irish whiskey, The Haven was made with the required mix of malted and unmalted barley. However, 5% of the recipe was spared for some oats, which is quite traditional but sadly not seen much because the technical file for single pot still limits its use. Most of the new make spirit (95%) is matured in ex-bourbon barrels, while the other 5% spent time in Oloroso sherry casks, which Dr. Ó'Sé says was the hardest part to get right as the latter cask can often dominate if not measured correctly.
Nose: Through juicy orchard fruits, lemon peel and fresh oak come classic pot still spice, copper pennies, and a little new leather. Creamy rice pudding, caramel, and vanilla bring depth alongside raisins, dark chocolate, ripe banana, rosemary, and red liquorice laces.
Palate: It's got a creamy, full, and yet still refined texture with more of that peppery, baking spice you expect from pot still whiskey as well as roasted almonds, blackcurrant lozenges and vanilla. Toasted barley, red apple, and salted caramel are present in the backdrop.
Finish: Liquorice, dried fruit, and ginger snaps. 
Overall: This is a beautiful example of a single pot still, carrying all the bold, spicy, and full-bodied creamy texture you're looking for. The integration is excellent too, with the sherry casks adding a fresh dimension but not overpowering the spirit, allowing room for the mellow sweetness of the oats and plenty of fruit to shine. This one is best enjoyed neat or in a Manhattan cocktail.  
Serve: The Haven Sweet Manhattan 
60ml The Haven
30ml sweet vermouth  
2.5ml Luxardo Maraschino 
1 dash Angostura bitters 
1 dash Angostura orange bitters 
Add all ingredients to a mixing glass with ice and stir, strain into a chilled cocktail glass and garnish with a fresh cherry and zest of orange.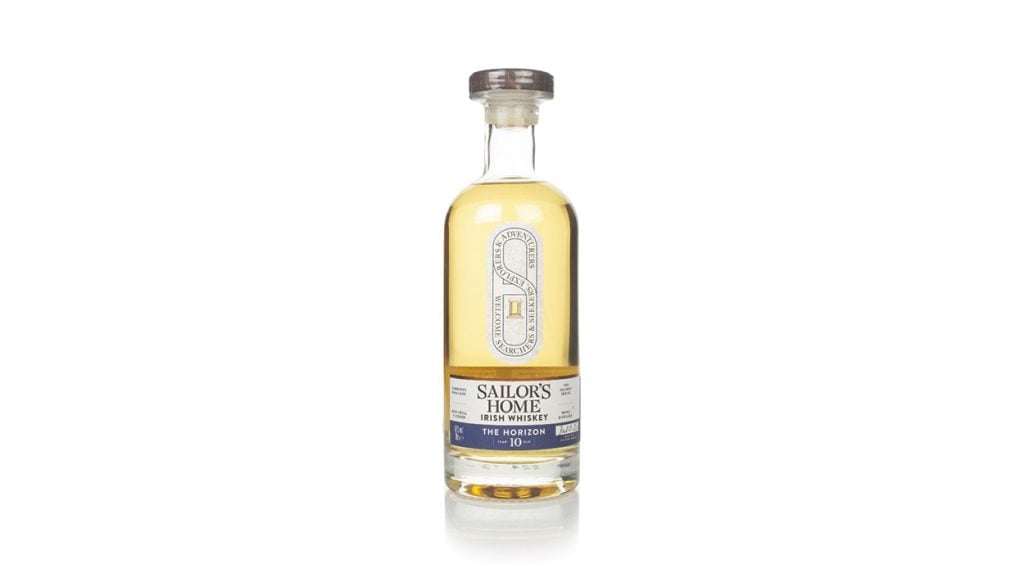 Here Dr. Ó'Sé has taken some 14-year-old malt and 11-year-old grain whiskeys from Cooley Distillery that were initially matured in ex-bourbon barrels and filled them into Barbados rum casks for a finishing period of 6 months. "The blend was already a special whiskey so wanted to do something different but subtle to it, which is where we arrived at Bajan rum," Dr. Ó'Sé explains. "They're virtually all column-still rums which are refined and delicate, so where Jamaican rum would have been overpowering here, the cask we used just rounds the whiskey off. It also fits the theme of the brand nicely".
Nose: Demerara sugar, vanilla buttercream, and a host of ripe tropical fruits are at the core of this nose, which is so elegant and deep. There's ripe apples and peaches throughout too as well as sweet oak, cookie dough, and toffee. Nutmeg, burnt lime, orange zest, and some minty/herbal notes add depth in the backdrop.
Palate: A pleasant, velvety mouthfeel with more delicate, creamy, and sweeter notes. Malted honey, banana pudding, gummy bears, and orange peel initially, then cinnamon, vanilla fudge, and rum-soaked oak. All the way through you'll get a plethora of tropical fruits again, papaya, guava, and melon mostly.
Finish: Butterscotch with makrut lime leaves and polished oak. 
Overall: Rewarding stuff. I like the rummy qualities here a lot as they add just a touch of something different while letting the beautifully creamy, fruity body of the spirit remain in command. The Horizon is just so refined and stately, like a gentle old man with Werther's Originals in his pocket. No mixing needed here, just pour a dram, give it some time and let it do its thing.