We're having a gin festival at Master of Malt this week so on the blog we're highlighting five great gins that show the sheer diversity that can be found in those three simple letters, 'g', 'i' and 'n.'
This week it's gin festival time over on the Master of Malt website. Gin's beauty is in its versatility. All it needs to be is a spirit flavoured with juniper and you can go from there. You might favour a classic London dry gin, or something flavoured with sweet oranges, or aged in oak. 
It is made all over the world so to celebrate the wondrous diversity of gin, we've chosen three very different interpretations of juniper from England, South Africa, Venezuela, Scotland and Cornwall. Plus we've included some tips on the best ways to enjoy them.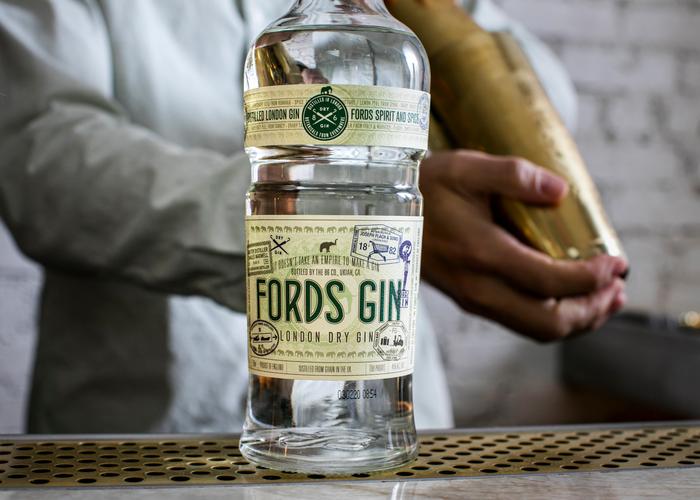 When you have a vision for the kind of gin you want, you could spend thousands on a distillery and spend years learning how to be a gin master. Or you could go to the best. Like Charles Maxwell master distiller at Thames Distillers in South London. Maxwell is the source behind dozens of gin brands and probably knows more than anyone alive about turning someone's gin dreams into juniper-scented reality.
Ford, an industry stalwart who was involved with bars such as Koba in Brighton before a stint as brand ambassador at Pernod Ricard, wanted to create a gin for all seasons. He explained: "I wanted to take elements from all of my favourite gins and put them into one, well-rounded gin." To create that weighty profile, Maxwell steeped the nine botanicals for 15 hours to soften them and get them to release their oils before distilling in two John Dore stills, Tom Thumb and Thumbelina. 
The profile is juniper dominated, supported by other flavours including jasmine, cassia and grapefruit. The result is a weighty thick gin with a classic profile, bottled at a useful 45% ABV. It's a great all-rounder but that viscosity makes it an obvious choice for a Martini.
Ford doesn't just make gin, his business the 86 Co. (since 2019 part of Brown Forman) also makes Caña Brava rum, Tequila Cabeza, and Aylesbury Duck Vodka.
How to drink it
Ford suggests something called a freezer door Martini. Remove 200ml from your bottle, add 100ml of dry vermouth, and 100ml of filtered water. Shake, put in your freezer and it'll always be ready when you want an instant Martini.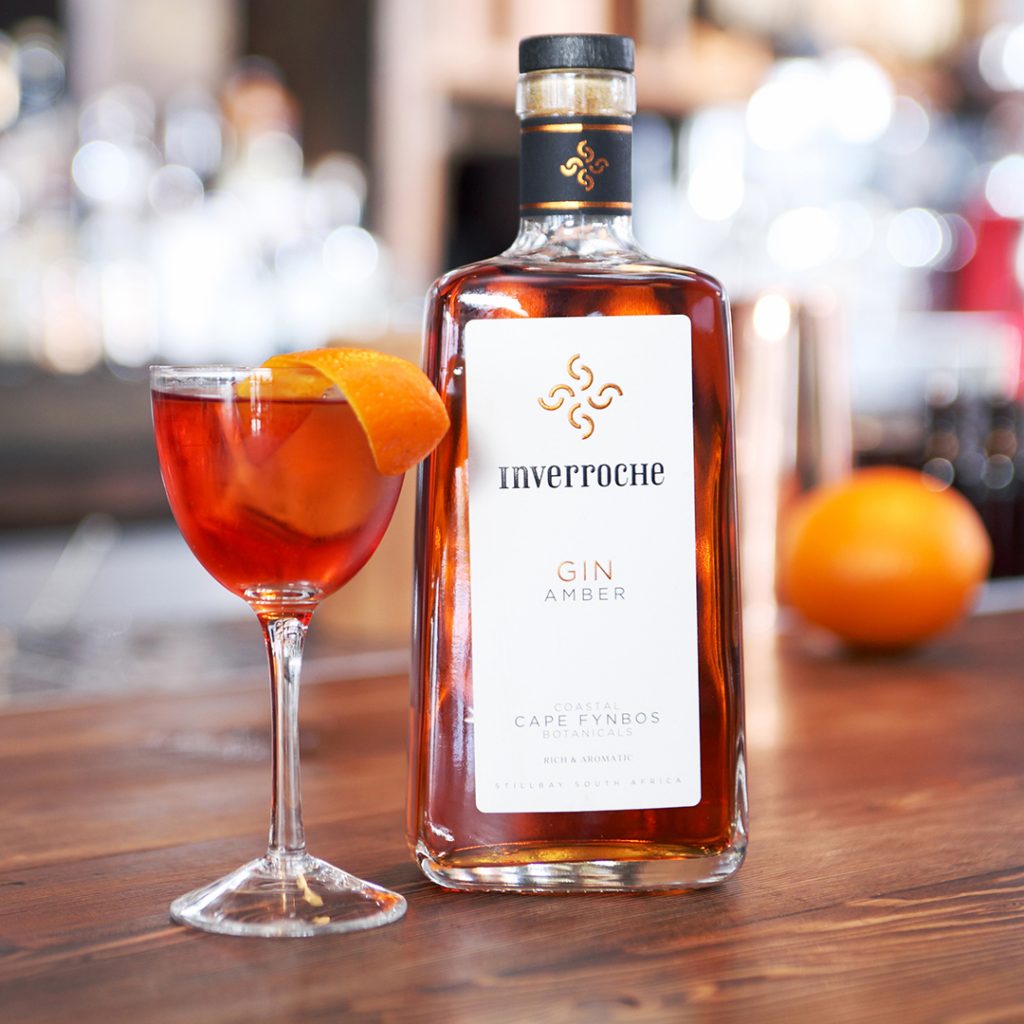 This distillery was founded in 2007 by mother and son duo, Lorna and Rohan Scott. Their secret weapons are native South African plants called fynbos native to the Cape's wine growing region. These are colourful shrubs and bushes that grow wild in a special area known as the Cape Floral Kingdom. 
The Scotts work with local botanists to preserve fynbos and harvest them sustainably. To make the gin they use between 20 and 30 different varieties of fynbos alongside more usually botanicals including of course juniper.  
These are distilled in a  tiny 1.7 litre copper pot still known as Mini Meg using vapour distillation so the botanicals sit above the sugar cane spirit. This is how the Scotts produce their classic gin but they also make two others which are the result of post-distillation infusion.
The Verdant is infused with "late summer blooms", fynbos from mountainous areas, while the Amber gets its gorgeous colour from coastal fynbos. The result is a gin with a woody spice character with tobacco leaf and a nutty texture. It's bottled at 43%ABV.
How to drink it
That texture and woodiness makes it a great sipper but it also adds a whole new layer of complexity to a Negroni: just add one part Amber Gin, one part Campari and one part sweet vermouth to an ice filled tumbler, stir thoroughly, and express an orange twist over and drop in.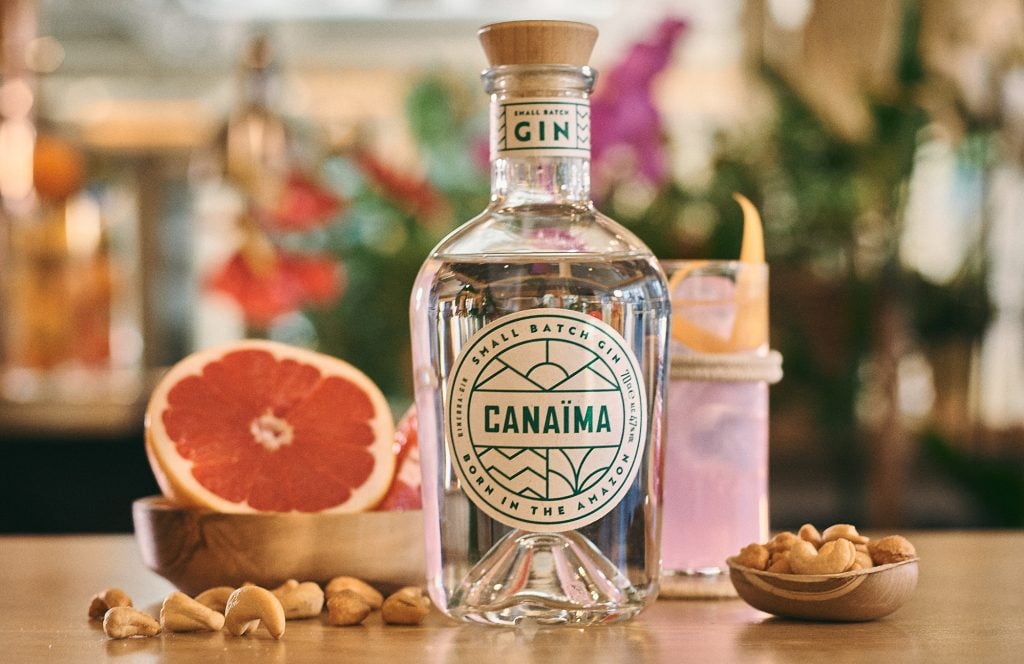 And finally a gin all the way from Venezuela. It's called Canaïma and it's the creation of bartender Simon Carporale who wanted to do something to help preserve the Amazon's rainforest's fragile ecology. 
These plans came to fruition when he met the founder of Diplomatico rum and the two came up with the idea to make a gin with a difference. For a start, the botanical mix is quite something with over 19 involved. 10 of them are sustainably-sourced Amazonian botanicals harvested by indigenous people. This includes açaí berries (a purple fruit known for its regenerative qualities), uve de palma (red fruit harvested from a palm tree), copoazú (related to the cacao tree), túpiro (an orange fruit known for its pleasant taste), merey (a kidney-shaped fruit that produces just one cashew nut), seje (a palm fruit that has oily flesh and a very delicate, chocolate-like flavour) and semeruco (a fruit foraged from the Andean foothills where Canaïma's distillery is based). 
Alongside native botanicals, the team at Diplomatico also use more traditional botanicals such as juniper, grapefruit, and orange. They distill each one separately in a 500 litre copper pot still before they blend them into the final gin. 
Canaïma doesn't just taste good, it does good too. It provides over 250 jobs for indigenous Amazonian people at its distillery. 10% of the sales go to Saving the Amazon charity and  Tierra Viva, a foundation that helps preserve native crafts such as 
woven baskets and coasters used by the brand.
How to drink it
The brand recommends something called a G&G which consists of 40ml Canaïma Gin, 150ml grapefruit soda and two lime wedges. Squeeze the lime wedges and drop them into a Highball glass, add ice, gin and grapefruit soda, give it a stir and garnish with a grapefruit twist.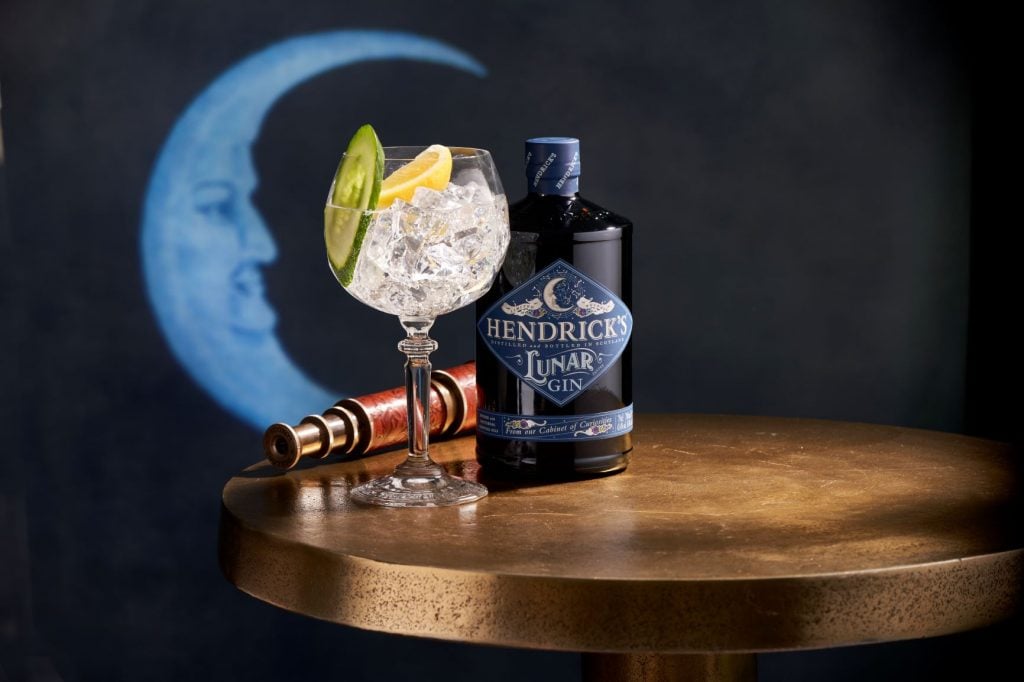 Hendrick's really shook up the gin category when William Grant & Sons launched it back in 1999. That's ten years BS (before Sipsmith) in gin terminology, ie. centuries in gin years which are longer than even dog years.
Anway, it was created by  distiller Lesley Gracie at the Girvan distillery in Scotland. Hendrick's was unusual for a number of reasons. Gin was not fashionable in 1999, yet here was a new brand in distinctive medicine bottle packaging and then there was the taste! With it's cucumber and rose petal profile, it didn't taste like any other gin around at the time. It had some gin traditionalists harrumphing into their G&Ts. But quickly, a Hendrick's and Tonic became a thing, always with a slice of cucumber rather than citrus fruit.
Hendrick's Lunar is a little bit different from the classic bottling. Gracie was inspired by moonlit evenings tending botanicals in her hothouse. It's a citrus-led gin with subtle peppery and floral notes to it, and it's proved quite a hit with Master of Malt customers with lots of five star reviews. 
How to drink it
It's a nice one to sip neat but also makes a splendid Lunar and Tonic with a slice of cucumber, naturally, and also a grind of black pepper.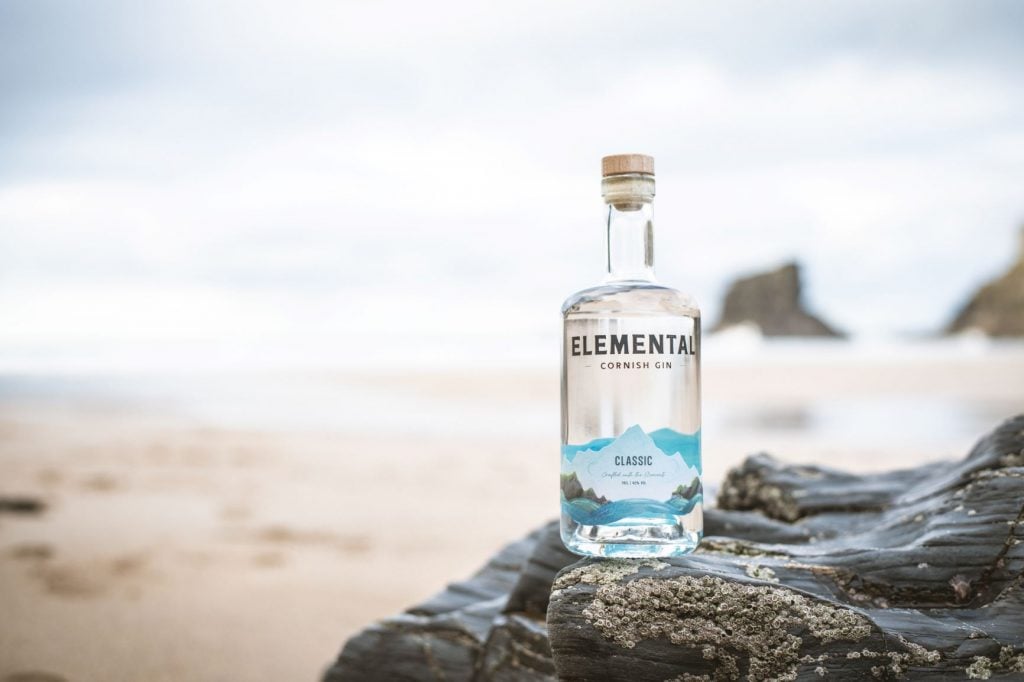 And finally, from Cornwall, a part of England that's not really English, we have Elemental Cornish Gin. It was one of the very first Cornish gins, founded back in 2013. Only eight years ago, but, as we mentioned above, a long time in gin years.
There seems to be some sort of connection between the pandemic and distilling as our very own Ian Buxton noted recently, and that's certainly the case here with Cornish Gin. In early 2020, Nick and Joe Woolley moved to Cornwall with their toddler and took over the distillery, just before the entire country was locked down. Not great timing, but they have survived and thrived, turning out lots of high quality gin.
Their classic Cornish Gin is made in a copper pot still from 12 botanicals including lemon and orange peel, chamomile, cassia, cassia, cinnamon, cardamom and, of course, juniper.  It's diluted with spring water from Bodmin moor before bottling at 42% ABV.
How to drink it
Elemental recommends a Martini or a G&T, but we can't help thinking with those citrus notes it would make a cracking French 75, a blend of lemon juice, Champagne, gin and bitters (full recipe here.)