We're getting out our compasses, unfolding our maps, and donning belted safari suits à la Roger Moore, and exploring the whisky flavour map. This week we'll be travelling to Ireland, Australia, Wales, America, Finland, and Scotland. So buckle up, and let's get exploring.
When shopping for whisky, it's easy to go for the same classic blends or single malts. But there's a wide world of flavour out there which can be a bit intimidating. You don't want to take a punt on a whisky you don't like. So to help you, we're putting together a two-part exploration of the whisky flavour map, visiting countries and regions, explaining the various whisky styles and recommending bottles from each
Right, fasten your seatbelts, all aboard! Let's explore that whisky flavour map.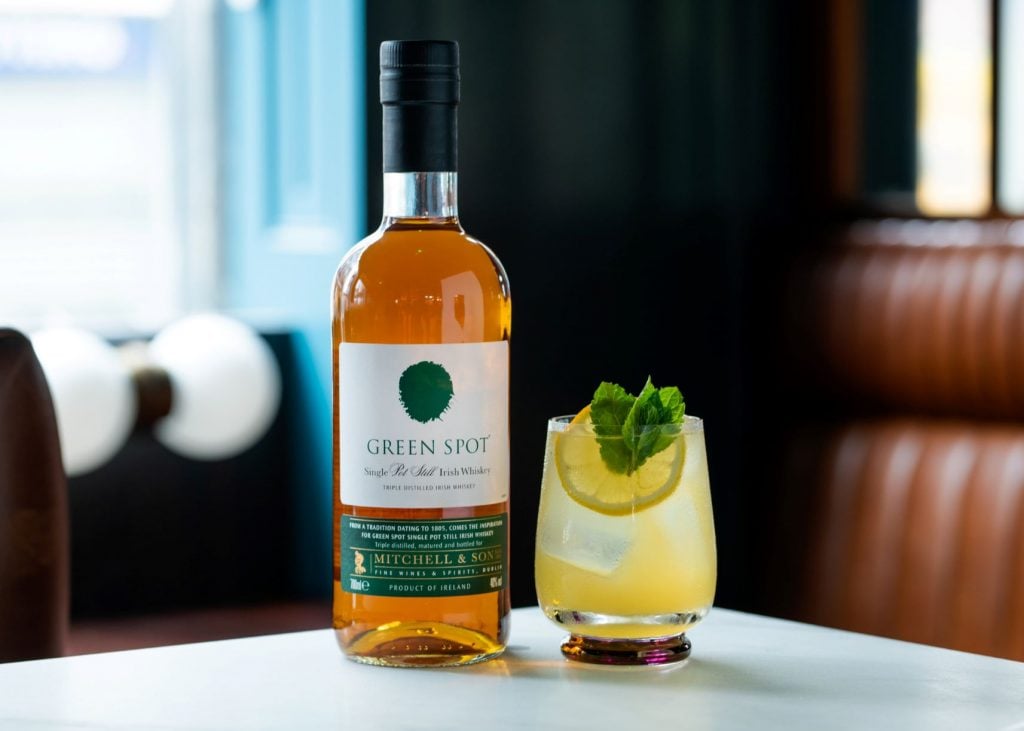 Single pot still whiskey began in the 19th century when the British government put a tax on malted barley, so Irish distillers to save money began to add unmalted barley to the mashbill. Huge pots still were used like the one you can still see at the Old Midleton Distillery in Cork. But increasingly this powerful pot still spirit was just used in blends rather than seen on its own. By the 1980s, there was only one left, Green Spot, which became a legend. Now single pot still is recognised as Ireland's great gift to the whiskey world, with newer distillers like Dingle and Teeling making their own versions. If you've never tried Green Spot, you are in for a treat. The unmalted barley gives it a creaminess and spice that's unique, combine that with Green Spot's trademark apple fruit and you have a truly great whiskey.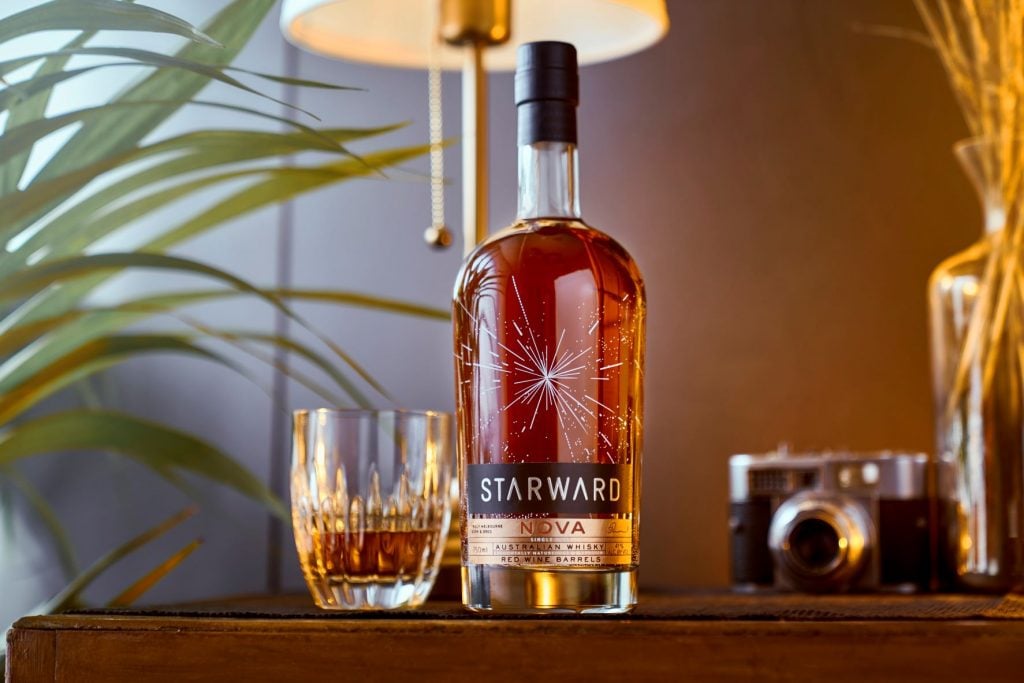 You might not know it but Australia has a rich whisky heritage. After all, it was settled by immigrants from Ireland and Scotland. But as far as modern Australian distilling goes, it only dates back to the '90s with some pioneering whisky producers in Tasmania. As a young industry, it's still developing its styles but most producers like Starward in Melbourne make use of the country's excellent barley, in this case to produce a single malt. And thanks to the wine industry there's lots of unusual casks about. The result is a whisky that founder Starward David Vitale jokes is more Australian than Scotch whisky is Scottish. The ageing in ex-Pinot Noir, Shiraz and Cabernet Sauvignon gives it a red fruit sweetness combined with notes of honey and toffee to produce a whisky that sits somewhere between an unpeated Scotch single malt and an American whisky in style.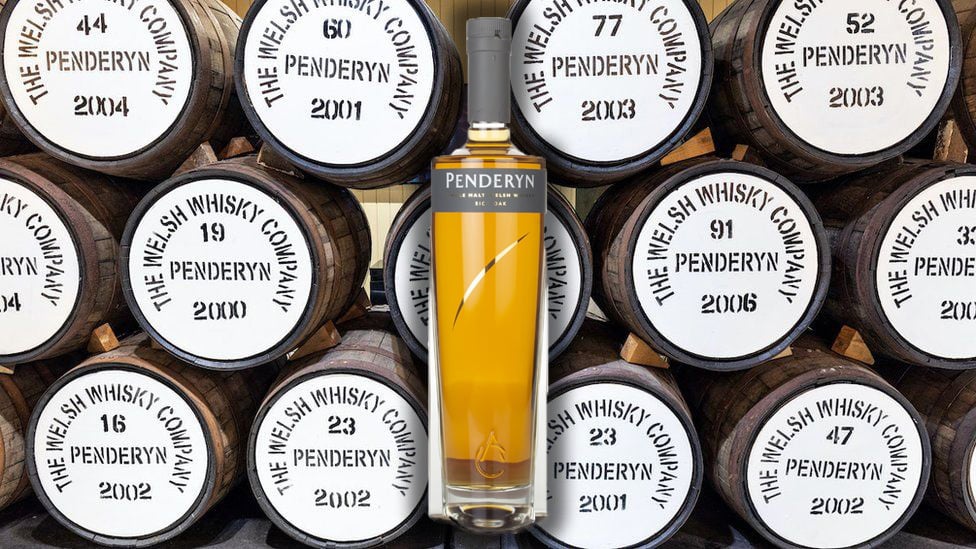 The modern Welsh whisky industry owes everything to Stephen Davies and the team at Penderyn. He had a dream to bring whisky back to the valleys and managed to make that a reality in 2000. So by craft whiskey standards, It's been going a long time. Since then the scene has grown with other new producers like Aber Falls. With no heritage to speak of, Penderyn created a uniquely Welsh style of whisky by using a Faraday still – a sort of hybrid pot and column still. This produces an extremely light and fruity style of new make. They released their first whisky in 2004 putting Wales firmly on the whisky map. In fact, it's been so popular that Penderyn has opened to other distilleries in Llandudno and Swansea. The Penderyn Rich Oak is defined by that light, fruity style aged in sweet ex-bourbon casks and accentuated by some time spent in ex-wine casks.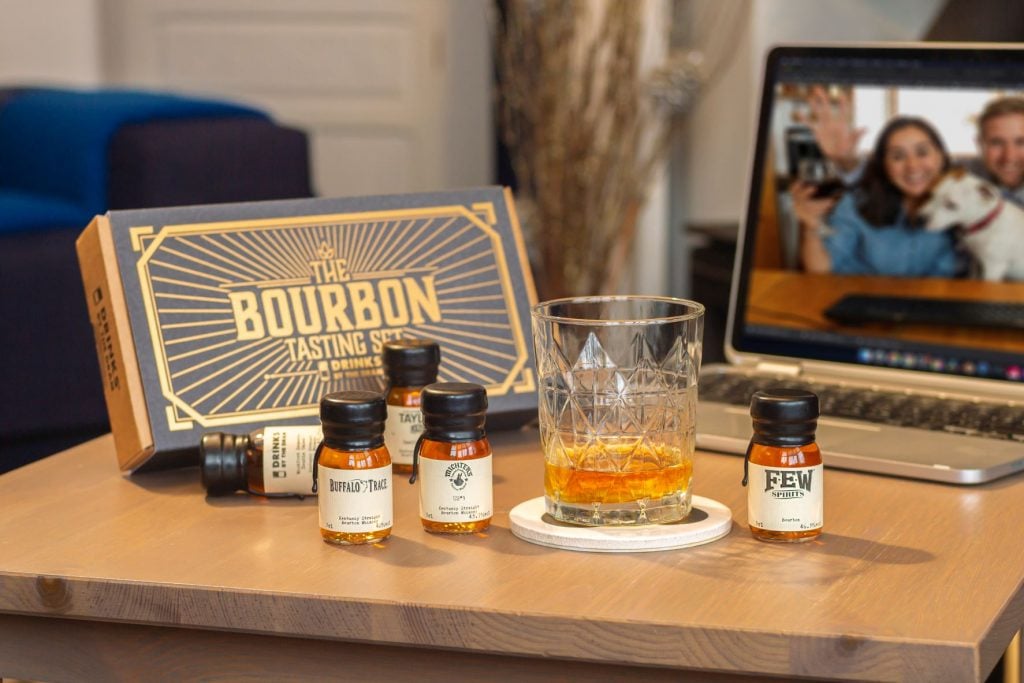 Bourbon is America's most famous style of whisky. It's what happened when Irish and Scots brought their distilling expertise to a country where different cereals thrived. So rather than use barley, like in the old country, they used what they had to hand, which in Kentucky, Tennessee and other states was maize or corn as the Americans call it. Since then bourbon has been codified so it must be made from at least 51% corn, and the rest made up of rye, malted barley, and/or wheat in varying proportions. It then must be aged in charred new American oak casks. From these parameters, bourbon is a broad church. Most of it comes from Kentucky, but it can be made all over the country. It can be sweet like chocolate or full of spice, it can be young and simple, or long-aged and mellow. To get you started we recommend this bourbon tasting set containing five great drams from Maker's Mark, Bulleit, FEW, J.W.Kelly and Legent. Get exploring!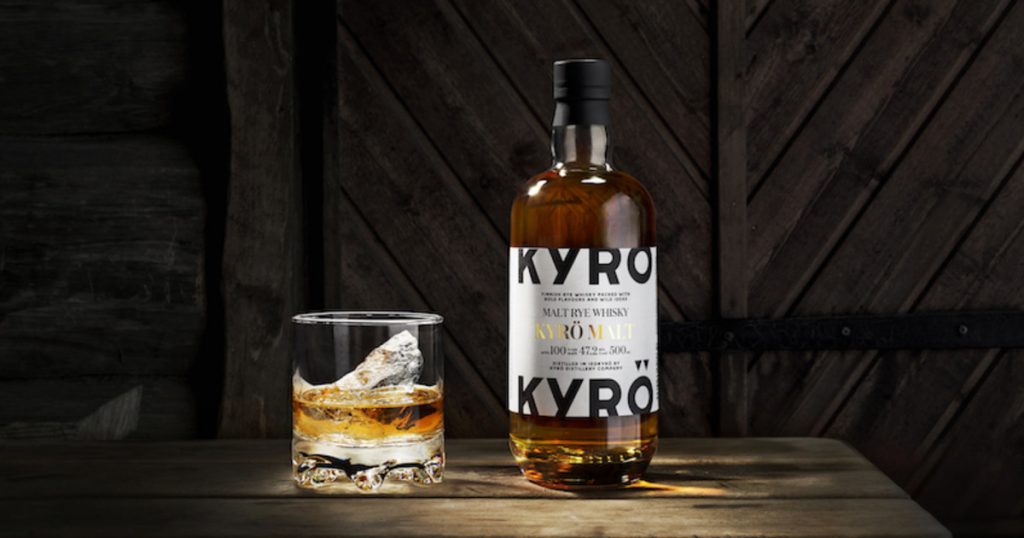 Finland is another country with a young whisky industry but like the other Scandinavian nations, they've taken to it like ducks to water. Kyrö was founded in 2014 and since then its rye whiskey has become its calling card. This is a style most associated with the US and Canada but there are a few things that make Kyro's version a different animal altogether. Firstly it's made from 100% rye, American and Canadian ryes only have to have 51%. This rye comes entirely from Finland. They also use malted rye rather than the unmalted more commonly seen. This means that they don't need to add enzymes or malted barley to release the sugar from the starch. Fermentation times are long, around six days, so you're getting loads of flavour. Following distillation, it is aged in a mixture of ex-bourbon and virgin oak casks to deliver a big bold distinctly Finnish take on rye whisky, bottled at a punchy 47.2% ABV. Expect big flavours of dark chocolate, coffee, apricot and black pepper.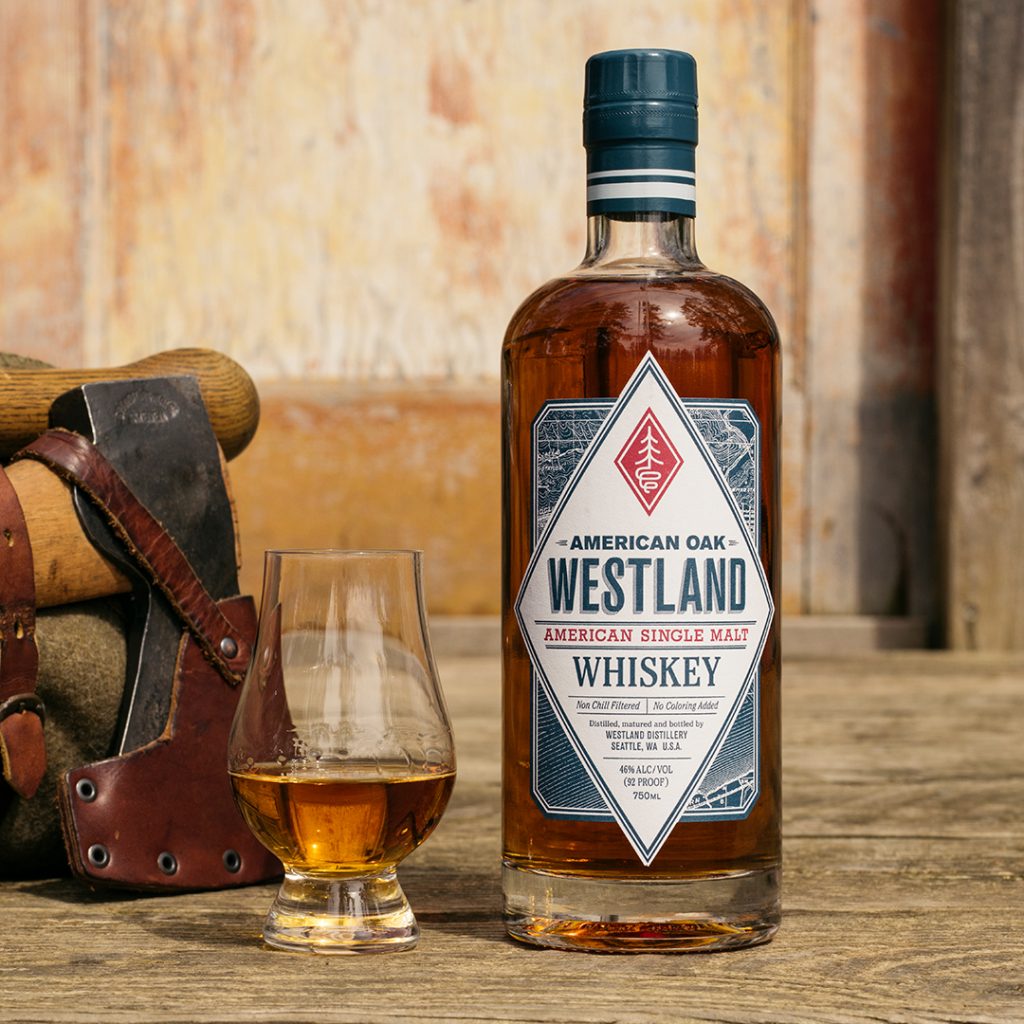 There's so much more to American whiskey than bourbon and rye, the two most famous styles. This huge country also makes single malt whisky, you know like they do in Scotland only different. To start with, Westland takes a craft beer approach using a huge variety of malts including chocolate and Munich malts so you're getting much bigger sweeter flavours. A brewer's yeast is also used. Naturally, all the barley comes from the US. Distillation, however, is more traditional with two pot stills, the head distiller Matt Hofmann trained in Scotland after all. He has a wide variety of casks to choose from but this core expression uses only American oak. Crucially, the famously wet Pacific Northwest climate, Westland is based in Seattle, means the whiskeys mature much slower than in the heat of Kentucky, America's whiskey heartland, to produce a more elegant style. The profile here is all about rich American oak with custard, caramel, butter bread plus tobacco cherries and pears.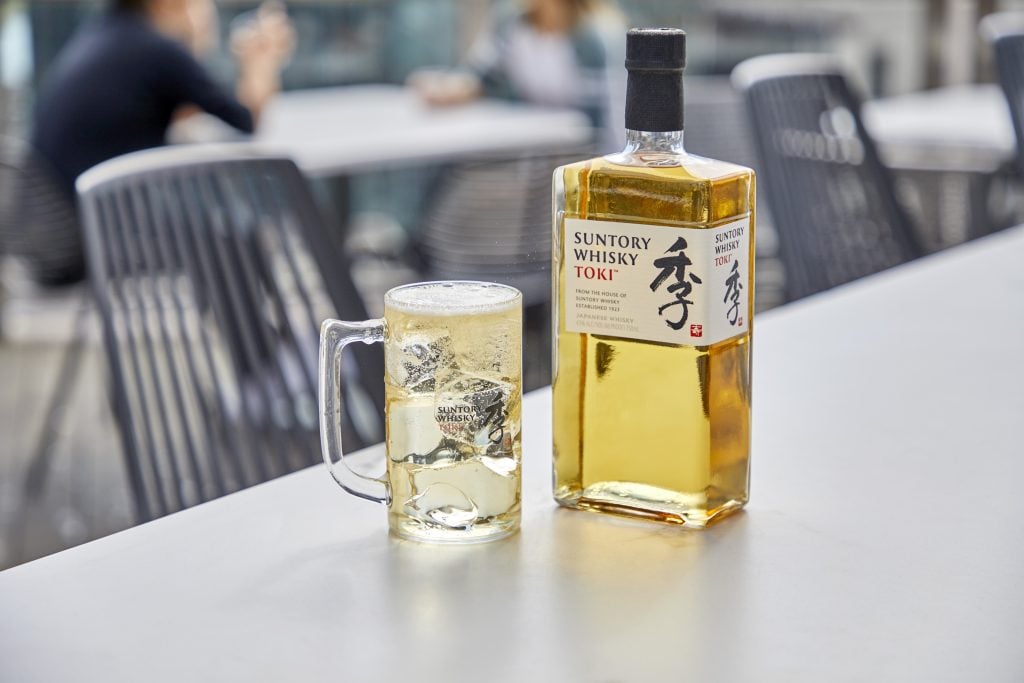 The Japanese whisky industry is modelled on Scotch, right down to the stills used. Many distilleries even use Scottish malt. So what is it that makes Japanese whisky taste so different? Well, Toki from Suntory was specifically created for making that most Japanese of cocktails, the Highball. It's a blend of Yamazaki, Hakushu and Chita, with the main components being Hakashu single malt and Chita grain whisky. It's all about fruitiness, sweetness and balance with none of the elements standing out prominently. The result is a subtle whisky with orchard fruits, herb-laden honey and a little mintiness on the nose. While in the mouth there's green apples with pink grapefruit and then richer notes of toasted almonds, vanilla, white pepper and ginger. It's an extremely versatile blend and a great introduction to the magic of Japanese whisky.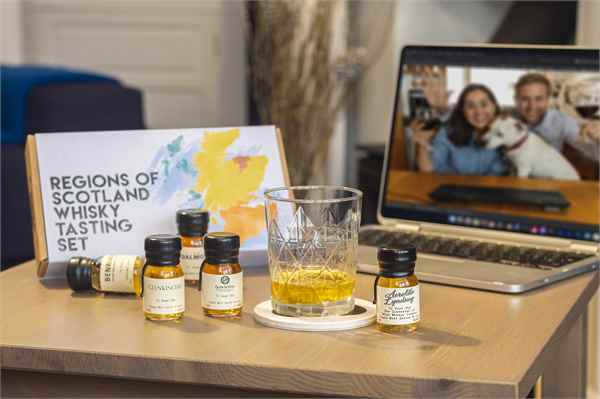 And finally, we're cheating a bit with our final choice because we're doing all of Scotland at once. Think of it as a helicopter tour of Scotch whisky in all its amazing diversity. It's a great taster for those looking to explore further. Our journey begins in the lowlands with the sweet, fruitiness and light smokiness of Ailsa Bay Release 1.2 Sweet Smoke. Then it's over to Islay for Aerolite Lyndsay 10 Year Old , full of smoke and peat, from an unnamed distillery. It's a great introduction to this island's famous whisky. It's a short hop, weather permitting, to the Isle of Mull to sample the apple and vanilla-edged Tobermory 12 Year Old. The famously fruity and waxy Deanston is next on the list and the tour ends with the richly sherried Speyside Dram of Glenfarclas 10 Year Old, think fruitcake and rum. What a treat for whisky lovers.
I hope you enjoyed our whistle-stop tour of the world of whisky. Go here for more inspiration. Next week we'll be looking at various whiskies through the prism of flavour. See you then.