Well it's Thursday again, isn't it? Isn't it just. That means, as ever, only one thing: it's new Master of Malt independent bottling day! 
This week is a very, very 'traditional' week in terms of the liquids we're releasing. If you looked in the dictionary under 'whisky', there would probably be a group shot of this week's bottlings next to a roaring peat fire with a stag's head mounted above it in a stone-walled bothy, with a wizened old chap with marvellous facial hair under a woolen tartan rug in a leather chesterfield armchair contemplating views which, even now, many in society would find unprogressive.
Highlanders. But also, not.
Seven out of eight of this week's releases are from the Highlands, one from Orkney, all are Scotch, and all are single malts. So shall we start with a Speyside? 
"Do what Ben? You said they were all from the Highlands except for one which was from Orkney!"
Well, yes, you see technically the entire Speyside region is contained within the Highlands. The Highlands (at least according to the most recent Scotch Whisky Regulations) also encompasses the various whisky producing Islands, with all their various intricacies and idiosyncrasies of production. Except for Islay, of course, which is an island, but isn't caught by the Highlands region. Confused yet? I know I am.
My controversial opinion of the week (I'm aware this is becoming a theme) is that the carving up of Scotch whisky production by region (legally protected Geographical Indication or GI for short no less) for the benefit of consumer understanding is a concept which, whilst well-intentioned, doesn't stand up to even the most basic scrutiny. If anything, its navigation requires significant knowledge so as not to fall into any one of dozens of Heffalump traps. 
As a consumer, you've probably seen other GIs and used them as a handy shorthand for two things: quality, and consistency. 
From cheese to the Cote d'Or in Burgundy
I know, for example, that if I buy a nice piece of vintage blue Stilton, it's going to have been produced either in Derbyshire, Leicestershire, or Nottinghamshire*, I know that it's made from full cream pasteurised cow's milk, formed into a cylinder, and inoculated with penicillium roqueforti. I know that it's going to be at least 48% fat by the time it's ready for the table, and that it's going to have a "mellow mature flavour". These are prerequisites for the GI. There's zero chance that I'm going to buy a hunk of Stilton, get it home, whack it on a cracker, and be disappointed that it tastes, looks, and to all intents and purposes *is* Cheddar. The GI protects the consumer by prescribing production methodology within really very tight parameters, meaning that whilst there will certainly be differences between producers, these are likely to be the difference between 'good' and 'amazing' rather than the difference between 'Stilton' and 'Not Stilton'. 
Similarly, if I pop into Berry Bros. for a bottle of Burgundy, I know that if I select a bottle of Romanee Conti, it will be made from grapes grown within a tightly-defined 4.6-acre area, will be made from pinot noir (with a maximum 15% of a few select additional varieties) planted at a density of no more than 9,000 vines per hectare with a yield not exceeding 35 hectolitres per hectare. Extremely tight** controls are put in place in order to ensure consumer confidence, the same way as the hunk of Stilton above.
Where Burgundy differs though, is that the actual terroir (the magical combination of soil, microclimate, hours of sun, and topography) has a simply colossal impact on the finished product. The Cote d'Or in Burgundy is perhaps the most pronounced exemplar of this effect, where the difference between a plot figuratively located where you are sitting reading this right now, and one you could land a tennis ball in with one vigorous serve can legitimately be the difference between a Grand Cru Romanee Conti with notes of violet, white truffle, exotic fruit, wild strawberry, and crushed limestone (and retailing at over £5,000 a bottle) and a Villages-level Les Barreaux with earthy cigar box and vanilla (and £50 a pop). 
From cheese to the Cote d'Or in Burgundy
A single grape from the vineyard responsible for the former would retail for the equivalent of nearly three fully mature bottles of the latter. Scotch whisky though. That's what we're here to discuss, right? Well, we sort of are already through means of a sneaky anti-analogy. An antinalogy if you will. You see, as much as there are great similarities between wine and whisky in terms of production methodology, maturation choices, and (gawd knows) secondary market valuations – in stark contrast to the wine grape exposition above (and to the exclusion of the exception which proves the rule, peat content) the actual raw materials used in whisky's production from one region to the next (and indeed one distillery to the next) are basically identical***. 
Most distilleries buy their malt from the same supplier. Nearly none of it is grown locally to the distillery in question. The casks used to mature the spirit will have likely been made from oak grown in Spain or the USA, and whilst there's an argument to be made that the water source is an important part of the overall makeup of the spirit profile, it's not a very cogent one. 
This leads us back to the problem with the whole concept of the 'regionality' so often touted as being core to Scotch Whisky. Visit Scotland carve the regions up nicely for us:
Speyside: Smooth, sweet, caramel, and fruity.
Islay: Famous for smoky peated whiskies.
Lowland: Malty, zesty with fruit and floral notes.
Campbeltown: A wee whisky region with 3 working distilleries.
Highland: A large, diverse region with a whisky to suit every palette [sic – come on].
Ask anyone who knows just enough about whisky to be dangerous and this is the spiel you get. Speyside is sweet, Islay is smoky, Lowlands are smooth, Cambeltown is weird, Highlands are, erm… diverse, I guess? So how can that be when the base materials are ostensibly identical, and the production methodology for each of these individual GIs has absolutely no protection whatsoever specific to the sub-division?
The Scotch whisky regions
The answer is (in basic terms) historical precedent. I'll ask you to excuse the horrible over-simplification and bear with the theoretical exposition here:
Lowland malts tend to be seen as smooth because a larger proportion of the distilleries there employ(ed) triple distillation. This is probably more of a statistical anomaly than anything given that until comparatively recently (and certainly when the GIs were contemplated) the number of distilleries in the region could be counted on one hand. More on this below.
Speyside malts tend to be seen as sweet because most of them do not use peated malt in their production. What's the opposite of those yucky smoky whiskies from that godforsaken island that no one likes? Sweet. That's the one. Ours are sweet Mr customer, don't you worry.
Islay whiskies are smoky because until comparatively recently getting hold of gas, oil, electricity, or even coal to fire the kilns to dry the barley was a nightmare due to Islay's rugged landscape and stormy seas. Hence peat (found in abundance locally) was used to fire the kilns, lending peaty aroma compounds to the barley before it was distilled. This one's pretty much on the money TBH.
Campbeltown and the Highlands? Well obviously there are many factors going into the production of the
locations that are pertinent
to this discussion
and we shall look…
have they gone? Can I come out now?
Categorising spirit character
Of all these precedents, as far as I can see, Islay stands alone as the only one with a functional reason for the spirit character (albeit a distant reason long ago overtaken by marketing requirements and embedded distribution). All the other regional variation (such as it is) is really only there because that's the way it's always been. 
This leaves consumers open to significant risk when choosing a whisky based on regional category where the producer has either historically not followed established precedent – as in the case of (to name a few) Bunnahabhain on Islay with their unpeated or extremely lightly-peated makes, Glenkinchie in the Lowlands with its 'normal' two still setup complete with wormtub condensers, or Caperdonich in Speyside with their historically significant peated output. 
So far we've only contemplated the long-established distilleries whose casks are traded around the place and will be available to independent bottlers such as us. The situation becomes infinitely more complex and hazardous when we think about the enormous proliferation of new distilleries in the recent ten years or so. 
Heaps of innovation
Snapback ten years to 2012. The Summer Olympics are being held in London, the US state of Washington becomes the first jurisdiction in the world to legalise the possession of cannabis for personal use, and there were two distilleries**** producing single malt in the Lowlands region: Glenkinchie and Auchentoshan. Today there are 16 distilleries in this region alone, with another seven in various stages of planning and construction. What do these new entrants have in common? I'll give you two answers and let you pick your favourite:
A rigid sense of history, provenance, and a desire to adhere to the traditionally-understood Lowlands profile of smoothness, triple-distillation, restraint, and understatement.

Venture Capitalist backing, a business plan which could be described in hindsight as 'somewhat over-ambitious' in the same way as Putin could be described as 'a bit naughty', and raw material increases of in excess of 100% since said plan was written.
Broad-sweeping statements and specifics aside, it's the second one, isn't it? This puts us in a market where there are dozens, nay hundreds of producers across the country all vying with one another to get over the initial hump of maturation to be able to release their whisky and cement their brand. The inevitable result: heaps of innovation. Variation in distillation methods, maturation protocols, peated releases, chocolate malt, the whole shebang. Give it a few years and look back at the Lowlands category, and I'd wager dollars to donuts it'll look less like the Auchentoshan or Glenkinchie choice, and more like a mad three- to six-year-old pic-n-mix of cask type, peat level, and marketing message as the scramble for market-share, international distribution, and indeed survival is in full swing. Caveat Emptor.
So, back to the original point. Only one Highland whisky this week, six Speysiders, and an Orkney. Or to be more useful, seven whiskies with broadly similar (although there is beauty in the subtle differences) production methodologies and one from Orkney complete with a minor lick of peat. All classic, all 'whisky's whiskies', if you will.
'Whisky's whiskies'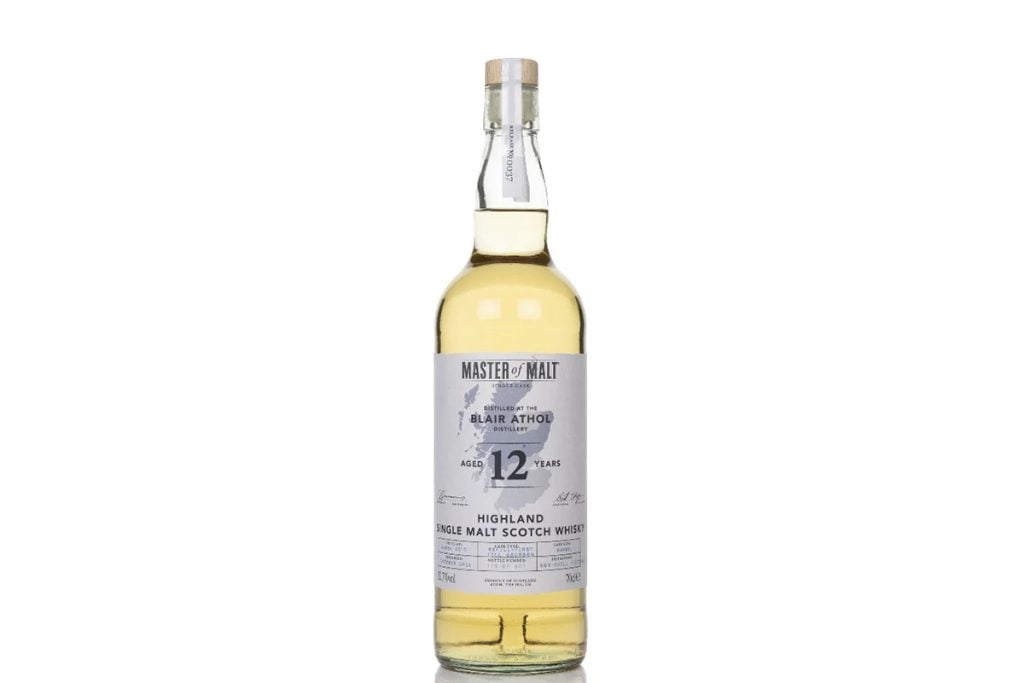 Blair Athol 12 Year Old 2010 Single Cask
First up we have a Blair Athol, the technical Highlander. This is a wonderful departure from the norm for this distillery. Most releases you'll find pair the 'big' spirit character with sherry casks for a double whammy of flavour. We've gone another way and racked it into fresh bourbon, and the results are light, fruit, ethereal, and pretty wonderful.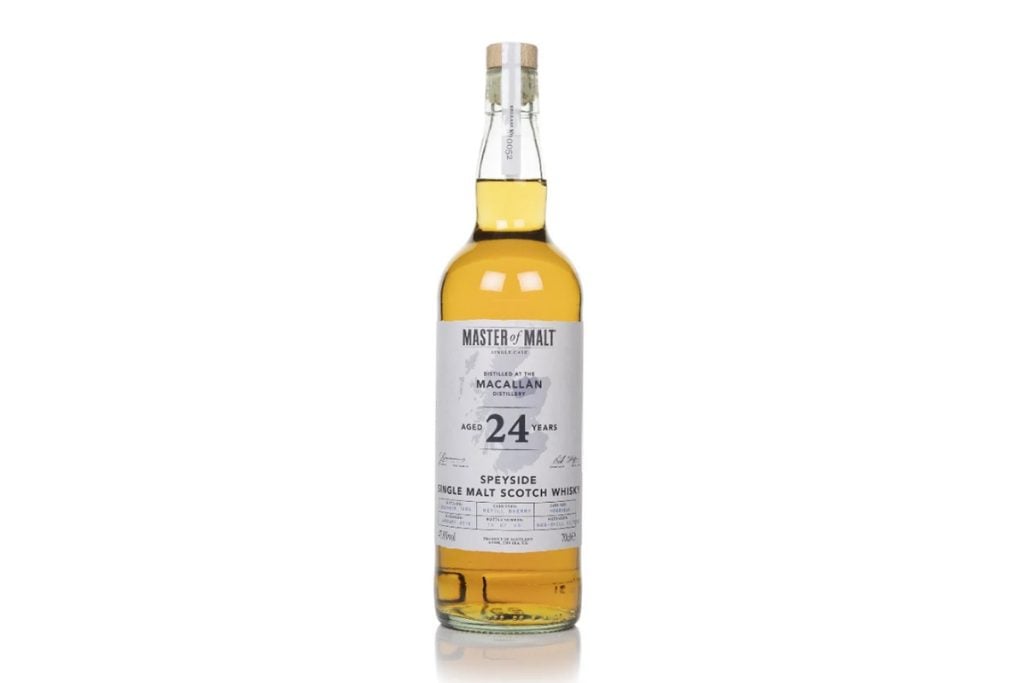 The Macallan 24 Year Old 1993 Single Cask
The first of the true Speysiders comes from Macallan. Releases of this age and provenance are like hens' teeth these days. This has spent its days in a refill sherry hogshead, lending enough richness and sweetness, but without overpowering the spirit character. Perfectly done and not in any way over-cooked.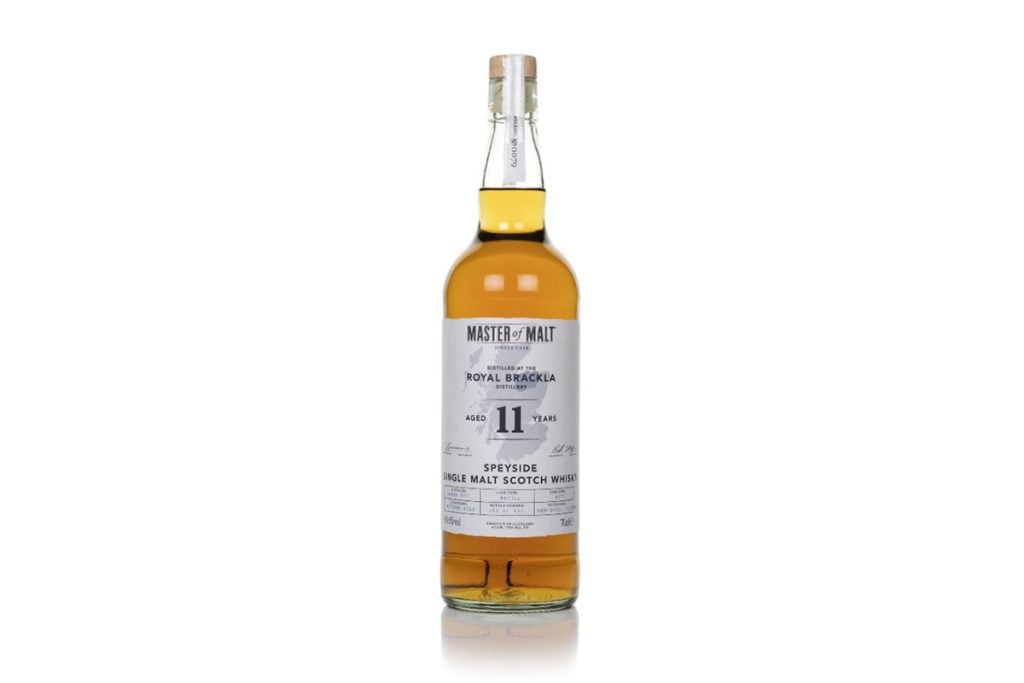 Royal Brackla 11 Year Old 2011 Single Cask
Next is a Royal Brackla and I have to say I'm pretty excited about the colour of this one. 'Refill sherry butt' can mean a lot of different things, from [second-fill super-active only been used for a bit to finish another whisky], right the way through to [fifth-fill, been rinsed for 50 years to mature blends, has literally nothing left to offer]. I think it's clear to see which end of the spectrum this one sits at.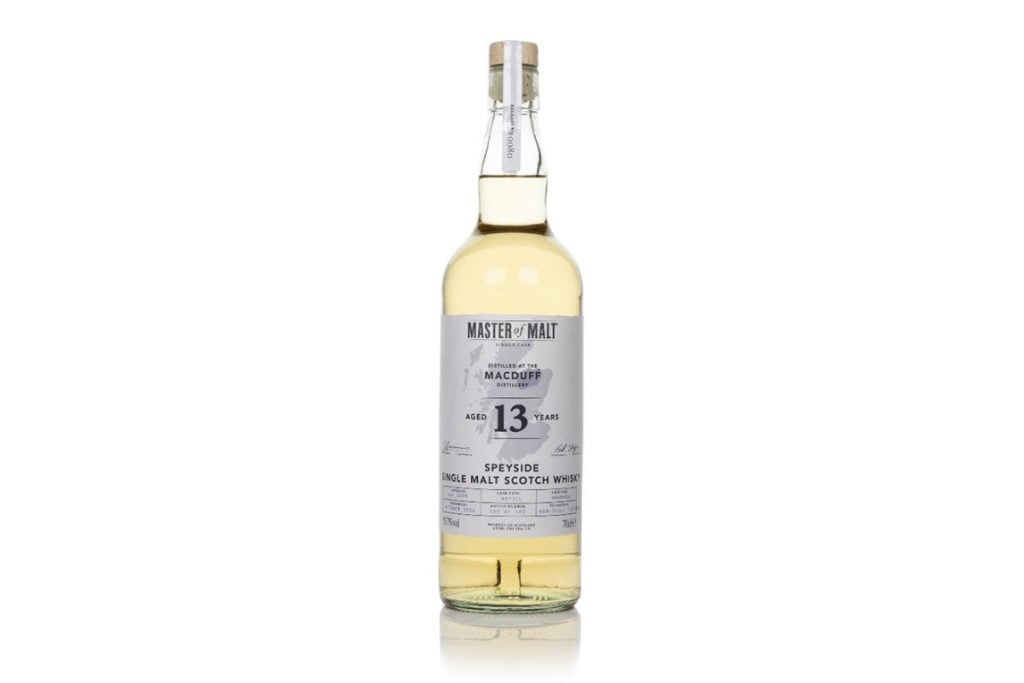 Macduff 13 Year Old 2009 Single Cask
Macduff next, and much more classic in terms of spirit-to-cask ratio. This is where the character of the spirit gets to shine through, and at 13 years of age this delightful malt has shed the rough edges of youth and is well into its stride.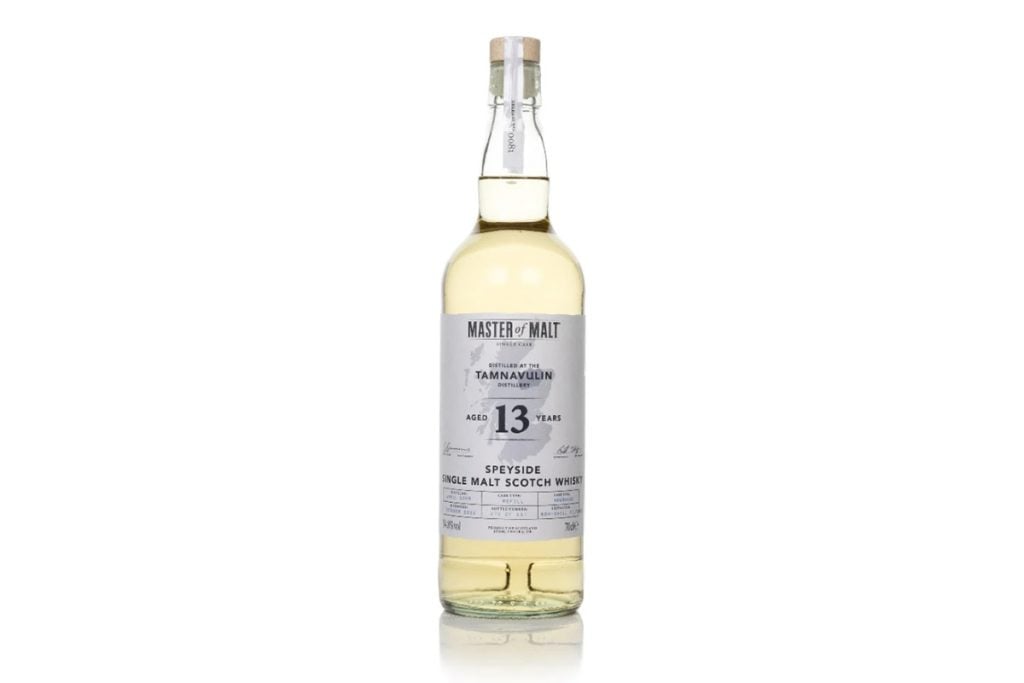 Tamnavulin 13 Year Old 2009 Single Cask
Biscuity and crisp, this Tamnavulin is packed full of sweet caramel, light chocolate, and wafer notes. Something about dunking this in your tea? Build your own metaphor…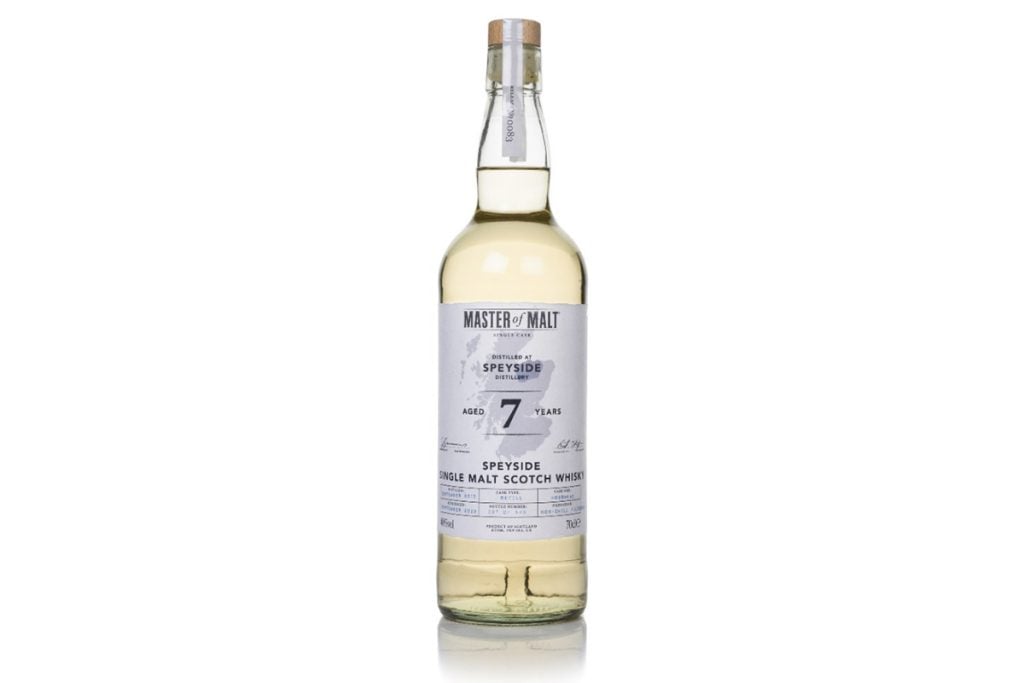 Speyside 7 Year Old 2015 Single Cask
A returning hero next. Our super-duper-well-priced Speyside Distillery whisky at a barely credible £23. For those of you who enjoyed the (now sold out) initial 6 Year Old release, this is a sister cask, with another year of age on it. Enjoy.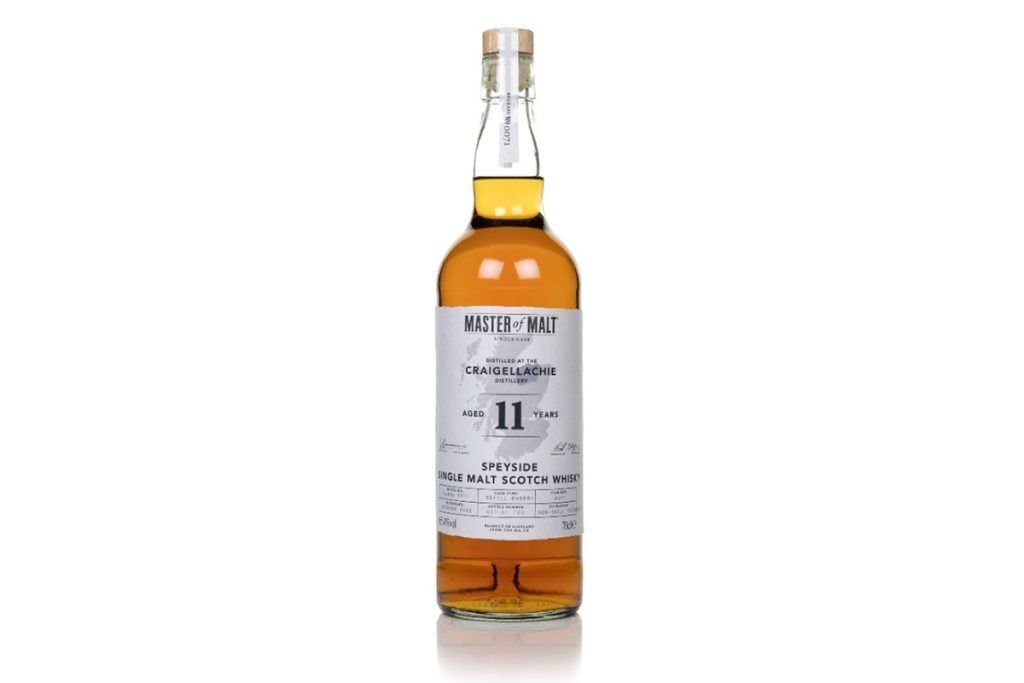 Craigellachie 11 Year Old 2011 Single Cask
Waxy, meaty spirit from Craigellachie next, matured in a refill sherry butt, much like its cousin from Brackla above. This is a cracking dram, and at a frankly incredibly punchy 65.4% ABV. Fill strengths nowadays tend to be uniform at 63.5% (and almost universally reduce with time in Scotland), so finding anything over that level is, and will increasingly become a real rarity.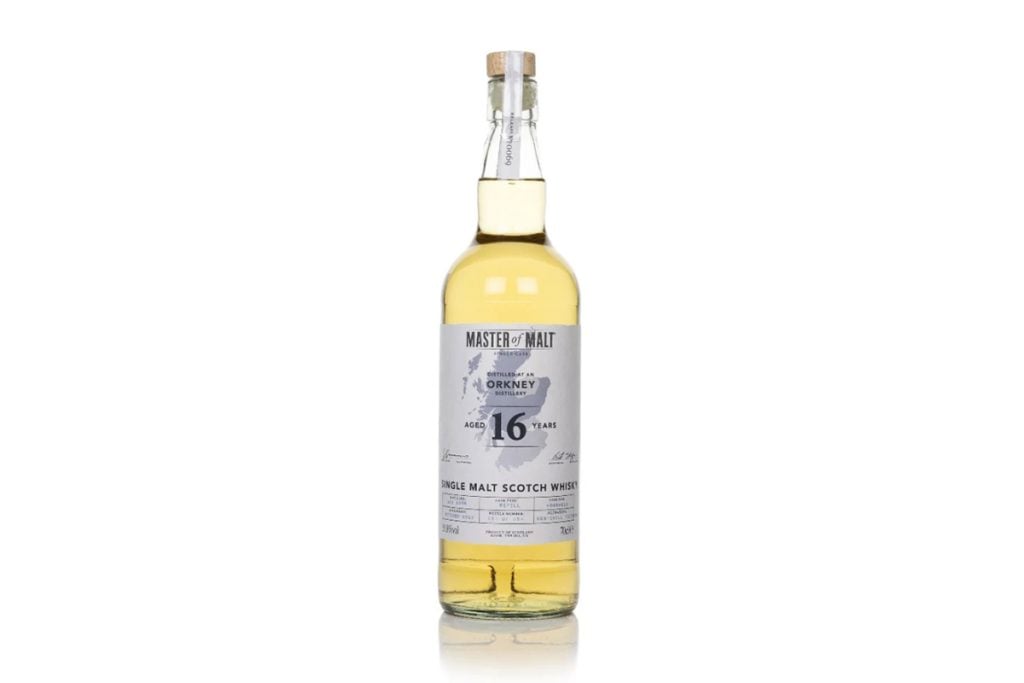 Orkney Distillery 16 Year Old 2006 Single Cask
More super-secret squirrel action, this time from Orkney – it's one of two distilleries in that case, and no, it's not likely to be that one. That one doesn't really have any casks on the market. Expect light peat, heather honey, and some wonderful tertiary complexity.
So. Enjoy the tradition. Enjoy the simplicity. And revel in the fact that it's all at least reasonably decipherable for the moment. Next week there's a great range from three to 42 years old, and we're bringing in an American single malt for the first time!
*And ironically not in the village of Stilton, Cambridgeshire, despite the cheese taking its name from there, and recent historical evidence that it was indeed a cheesemaking area as early as the 18th century. Funny old world, innit?
**Yes, yes, yes. I know these adjunct varietals and technical minima act as a safety net only these days. No one's actually lumping pinot gris into their investment vehicles. That would be silly.
***Nobody tell Mark Reynier I said that. He'll get me.
****Bladnoch was still theoretically operational, but was mothballed, and whilst technically Ailsa Bay was into single malt territory by this point, they wouldn't release their initial bottling for another four years.