It's time to sharpen your pencils because our great Burns Night poetry competition is back by popular demand. You could win two delicious bottles of Islay single malt, plus a Glencairn glass.
UPDATE: We've been inundated with entries and will announce the winner ASAP once each work of poetic genius has been subject to due consideration.
For the third year running we are calling on Master of Malt customers to flex their poetry muscles for a chance to win whisky. When we launched the competition back in 2019, we thought maybe we'd get 10 entries. Instead we got many times that and the quality was surprisingly high. Just take a look at the winning entries from 2019 and 2020.
This year Burns Night, Monday 25 January, is going to be a little different for all of us. But we can still eat haggis and neeps, drink some whisky and, most importantly, celebrate the words of the Bard himself, Robert Burns: "Wee, sleekit, cowrin, tim'rous beastie, O, what a panic's in thy breastie!" Great stuff, we love a bit of Burns at Master of Malt. To help you on your way, we are giving away: a bottle each of Seaweed & Aeons & Digging & Fire 10 Year Old Islay single malt and Seaweed & Aeons & Digging & Fire 10 Year Old Cask Strength Islay single malt from our friends at Atom Labs, plus a Glencairn tasting glass to sip them out of.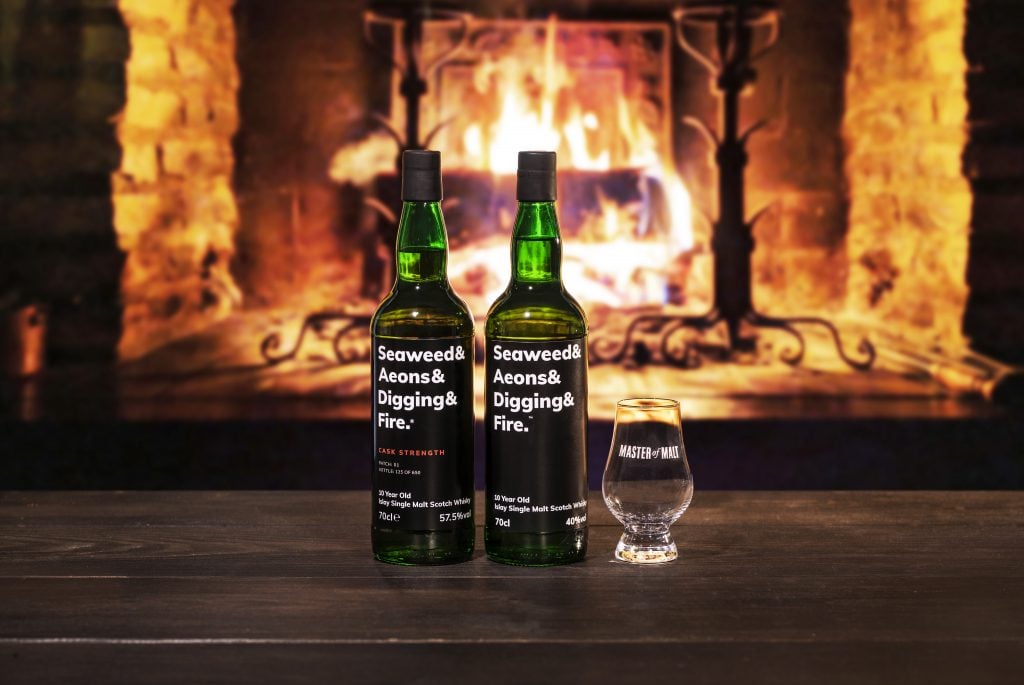 All you have to do is compose a poem about whisky. We had some Ossian-esque epics last year so we're limiting entries to 25 lines. All poems must be in English or Scots. Apart from those rules, let your imagination run wild: you can write a haiku, a sonnet or maybe something experimental a la E.E. Cummings. Poems will be judged by the discerning team here at Master of Malt. There's at least one second class English degree from a redbrick university among us, so we know what we're doing. Before you set pen to paper, we'll offer you a couple of tips: try to be amusing, if we have to read 50 poems, we are going to remember the ones that made us laugh; if you can't make us laugh, make us cry; please don't rhyme 'whisky' with 'frisky', it's an automatic disqualification.
The 2021 MoM Burns Night poetry competition is open to entrants 18 years and over with postage to UK addresses only. Entries accepted from 12:00 GMT on 13 January to 23:59 GMT 21 January 2021. Full T&Cs are below, but to enter simply email us at [email protected], or comment on Facebook, Twitter, Instagram, or below with your poem by 21 January. The winner will be announced on Burns Night, 25 January.
Good luck and may the muse be with you. 
View Full Terms and Conditions.