We've taken the guesswork out of making some of your favourite cocktails with these brilliant bundles of booze. Everything you need to make the perfect serve is included. Well, almost everything, you'll need to provide your own fresh ingredients. Lemons and oranges don't post well, we're afraid. And ice, you'll need to provide that too. Bundles!
There's nothing like sipping a perfectly prepared cocktail. But even though you love a good trip to the bar, it's very tempting to try and mirror the magic a bartender whipped up for you at home. Sadly, making tasty cocktails is not easy. That's not just something bartenders say to make you fork over your cash. What you don't see on Instagram are all the attempts at making the perfect serve that ended up like Homer's barbecue. 
We're here to help. We did the decent thing and bundled together kits that have all the ingredients and instructions you need to make some of your favourite classic cocktails. We've got all kinds of delightful bundles for you to check out and experiment with, but just to give you a taster of what to expect we've rounded up a few examples in this handy little blog. Did I mention that these bundles also save you cold hard cash compared to buying each ingredient separately? I should have mentioned that earlier.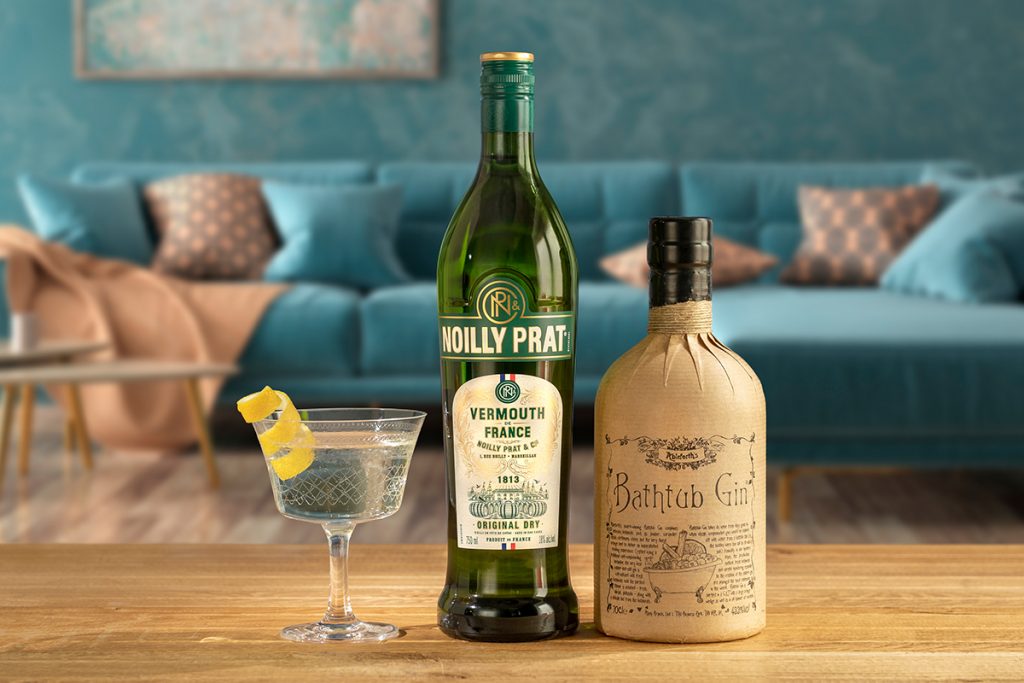 Arguably the most famous cocktail of all is a good place to start. Now, while nobody can agree on what the definitive Martini recipe is, we can give you a good place to start and from there you can incorporate your preferred amount of vermouth. It's your drink, after all. Oh, and you'll also get a snazzy Retro Fizz 1910 glass to serve it. We really did think of everything.
How to make it:
Add 60ml of Bathtub Gin and 10ml of Noilly Prat Original Dry Vermouth into a mixing glass filled with ice and stir for at least 30 seconds. Then strain into your nice new glass (ideally chilled) and garnish with a lemon twist. The ratio of gin to vermouth is all about personal preference. The greater the proportion of gin, the 'drier' your Martini is. The greater the proportion of vermouth, the 'wetter' it is. Try 6:1, 5:1, 10:3, even 15:1. Have fun with it!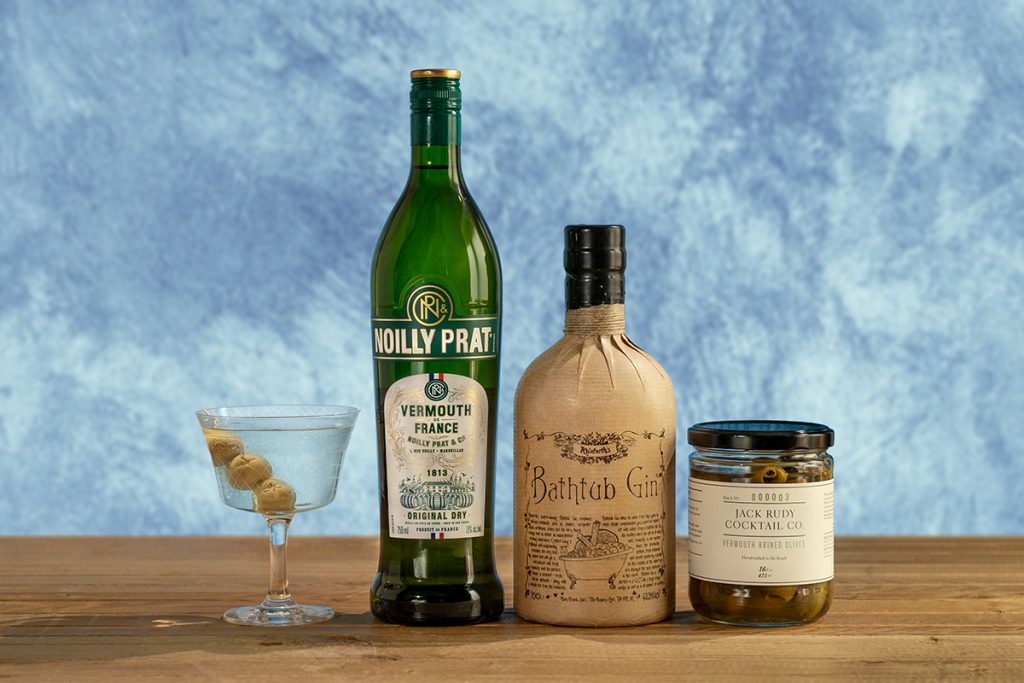 If you like your Martinis like I do, you'll have looked at the last bundle and been aghast at the lack of olives. Never fear, my link-minded friend. The Dirty Martini Bundle features all of the ingredients of the previous collection, (the same superb gin, dry vermouth and Retro Fizz 1910 glass) as well as a jar of Jack Rudy Vermouth Brined Olives to bring all that savoury, salty goodness you so adore. 
How to make it:
Add 60ml of Bathtub Gin, 7.5ml of Noilly Prat Original Dry Vermouth and 1-2 bar spoons/teaspoons of the vermouth brine from the Jack Rudy Olives into a mixing glass filled with ice and stir for at least 30 seconds. Then strain into a chilled retro stemmed glass and garnish with three olives.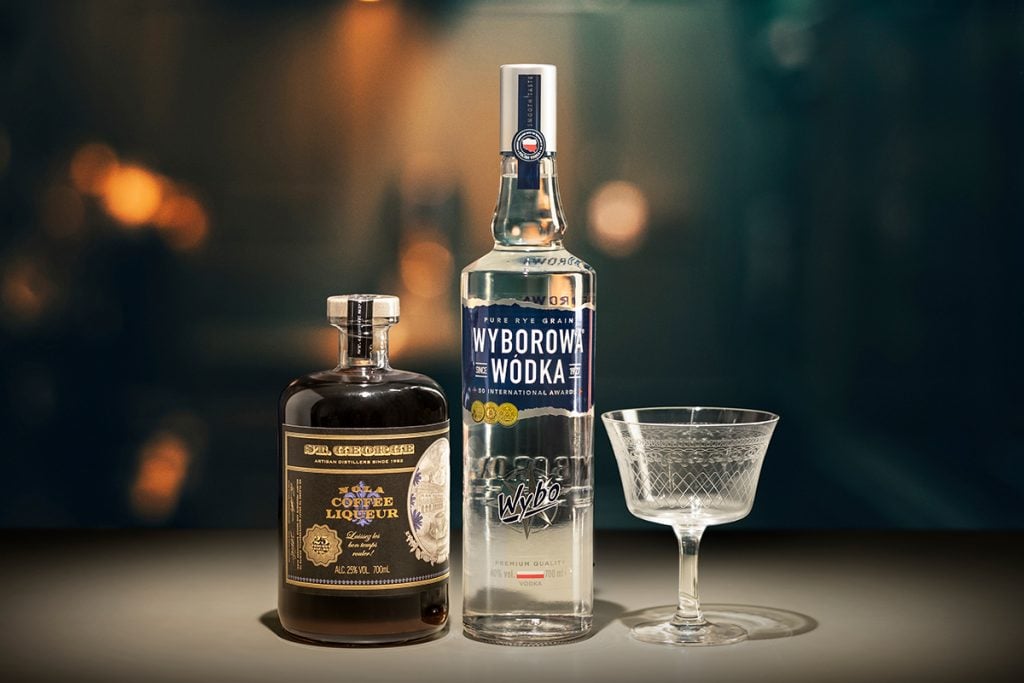 Espresso Martini Cocktail Bundle
The dark and delicious spin on the traditional that's proven immensely popular since the legendary Dick Bradsell concocted it back in the 1980s, the Espresso Martini is deceptively simple to make. All you need to add to this bundle is some ice and a shot of freshly-made espresso and you're there, with a tasty saving to boot!
How to make it:
Fill a shaker with ice, 30ml of Wyborowa Vodka and 30ml of St. George NOLA Coffee Liqueur and stir. Then add 30ml of a freshly-made espresso shot (you can let it cool a bit, but don't lose that crema!) and hard shake! Shake it for over half a minute, you should sweat a little by the end of it, and strain into your complementary Retro Fizz 1910 glass. Garnish with a coffee bean or three if you have them and are feeling swanky.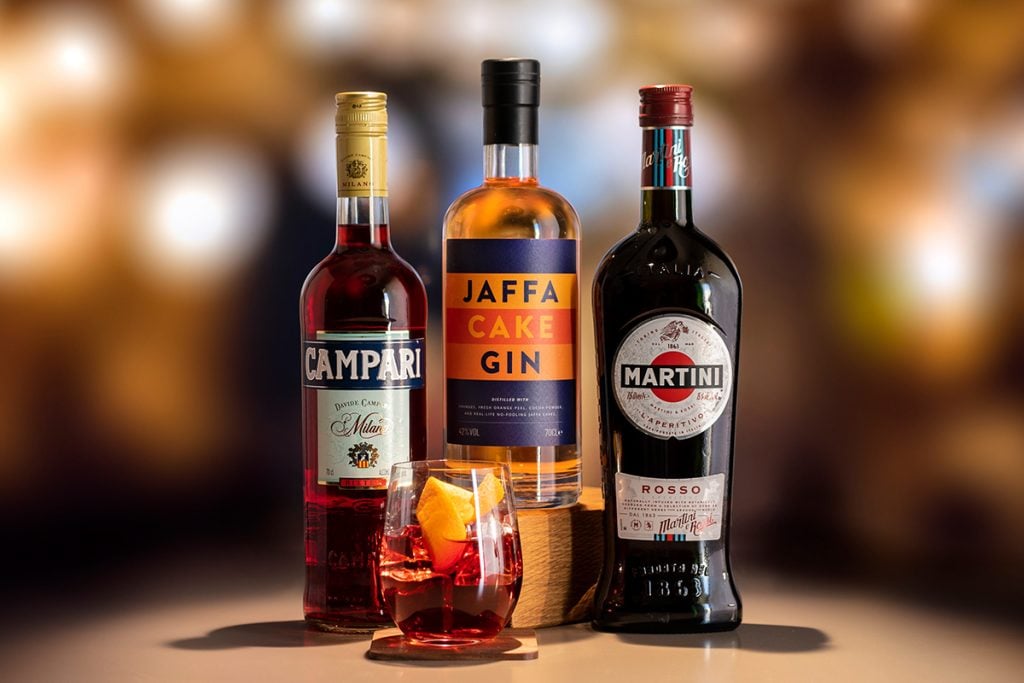 Jaffa Cake Gin Negroni Cocktail Bundle
Forget everything Stanley Tucci told you, this is how you make the true holy trinity in cocktail form. Campari? Check. Martini Rosso? Check. Riedel crystal tumbler to serve it in? Check and check. All this bundle needs to make a tasty Negroni is gin. In this case, we've gone with Jaffa Cake Gin. Imagine serving one of these bad boys to your guests. All the brilliance of the classic Negroni combined with a gin made with actual, no-foolin' jaffa cakes.
How to make it:
We're sticking with the tried and tested 1:1:1 recipe. Add 25ml of Jaffa Cake Gin, 25ml of Campari and 25ml of Martini Rosso sweet vermouth into a mixing glass filled with ice and stir for at least 30 seconds. Stir over ice and strain into your ice-filled Riedel tumbler. Garnish with an orange peel if you have an orange to hand ('express' over top by giving it a little squeeze, and then simply plonk it in), or whack a jaffa cake on the edge of your glass like a citrus wheel. The latter won't exactly add to the drink, but it's undeniably cool.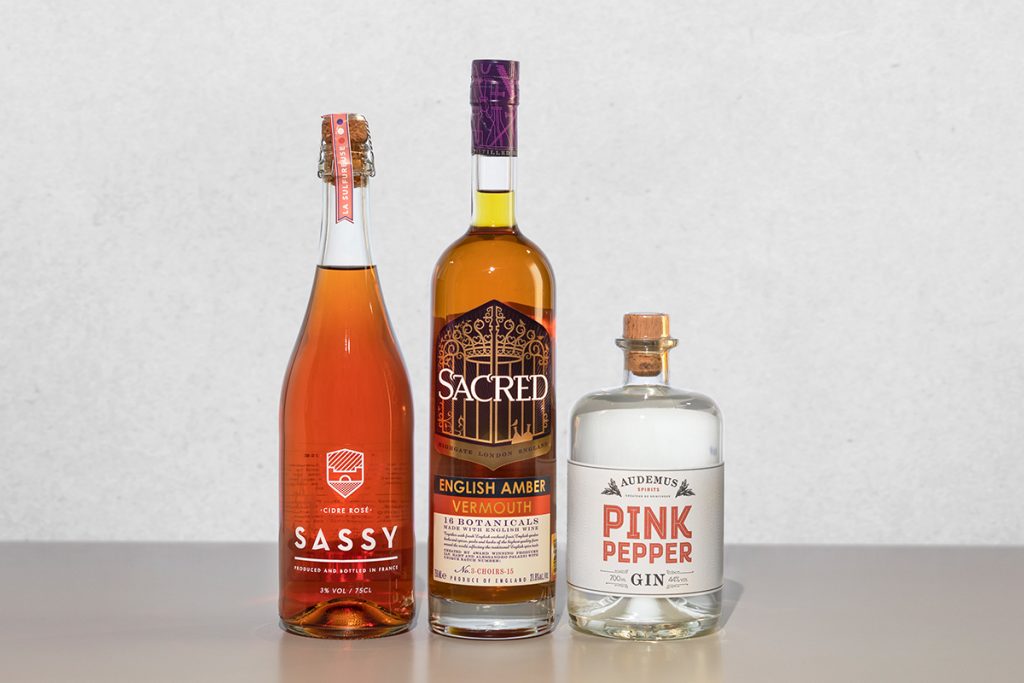 The Independent Spritz Cocktail Bundle
It's summer and that means it's Spritz o'clock. Saving you the hassle (and a fair chunk of change), we've put together a trio of incredible ingredients that will make a seriously sublime Spritz. This bundle contains a bottle of Audemus's Pink Pepper Gin, Sassy's La Sulfureuse Cidre and Sacred's English Amber Vermouth – all fantastic in their own right. But, follow the recipe below, and you'll make a serve that will impress friends, family and even yourself.
How to make it:
Fill a glass with plenty of ice, and pour in 30ml of Audemus Pink Pepper Gin and 30ml of Sacred English Amber Vermouth. Top up your glass with roughly 100ml of Sassy La Sulfureuse Cidre and give it a stir. Garnish with a good slice of fresh orange.