Romance is in the air, what with Valentine's Day coming up next week. But at Master of Malt we're doing things a little differently by celebrating the drinks we adore, rather than people. First up is a love letter to gin. 
To paraphrase Samuel Johnson, when you are bored of gin, you are bored of life. Or to quote another top writer, William Shakespeare: "Age cannot wither her, nor custom stale her infinite variety". Now he was talking about Cleopatra, those words were from her lover Marc Anthony, and I'm thinking about gin but you get my point. You can never tire of gin because there's so many types out there. Sometimes I'm in the mood for a really old school gin like Beefeater or Tanqueray, mixed nice and strong with Schweppes, lots of ice and a slice of lemon. 
A love letter to gin
But at others I want to put myself in the hands of an experienced distiller who will take my taste buds on a wild ride – as long as that wild ride is firmly grounded in juniper. That's the beauty of gin, it can be fun and experimental but there are rules so things never get out of control.
You probably don't need any help buying a good traditional gin so for today's love-themed feature I've picked six gins that do something a bit different. And come up with five cocktails to enjoy them in. Let the loving start!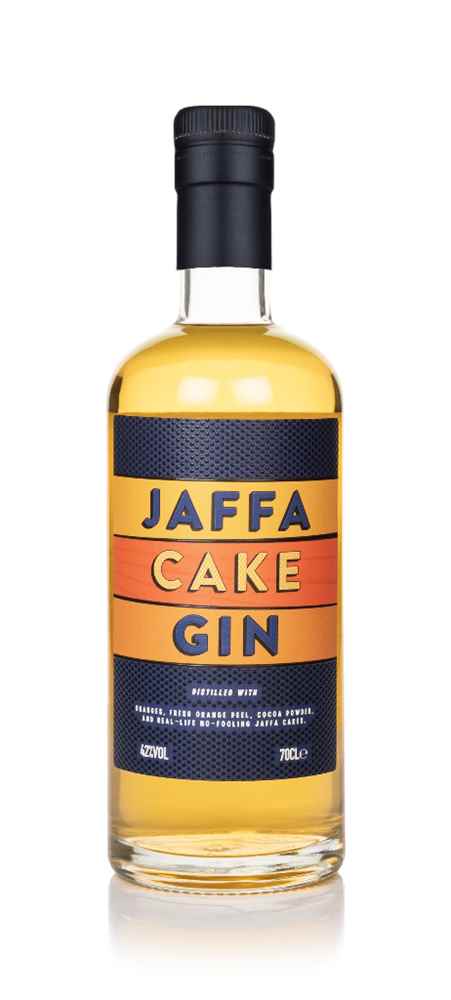 This is about as crazy as gin gets as it's flavoured with Jaffa Cakes. Not with essence of Jaffa Cake but with real Jaffa Cakes. Don't ask me how they get them in the gin, something to do with magnets I imagine, but it really does taste like Jaffa Cakes and it manages to taste like gin too. That's some special alchemy there.
How do I drink it?
In a Jaffa Cake Negroni, naturally. Just mix with equal parts Campari and Martini Rosso for the orangiest Negroni you've ever had.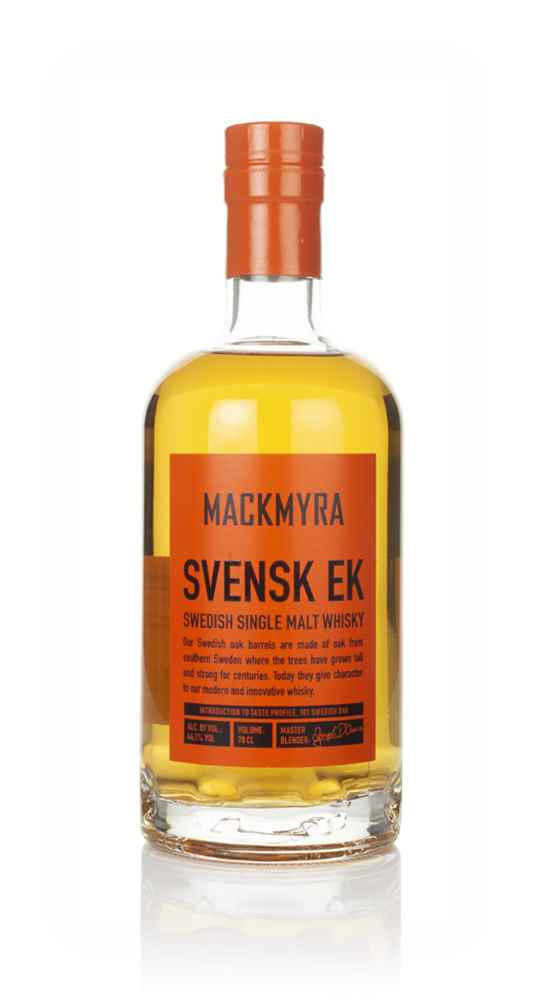 Knowing that Svensk Ek means Swedish oak and from the colour, you don't have to be Alfred Nobel to work out that this is an oak-aged gin. Oak and juniper sounds like a dog's dinner but in the right hands, it can be sublime, imparting a creamy texture and delicate spicing to the gin base.
How do I drink it?
We recommend a Palo Cortado Martini where the woodiness of the sherry melds beautifully with the cask. Just stir three measures of gin with one of palo cortado sherry and a tablespoon of sweet vermouth with ice and strain into a chilled Nick & Nora glass.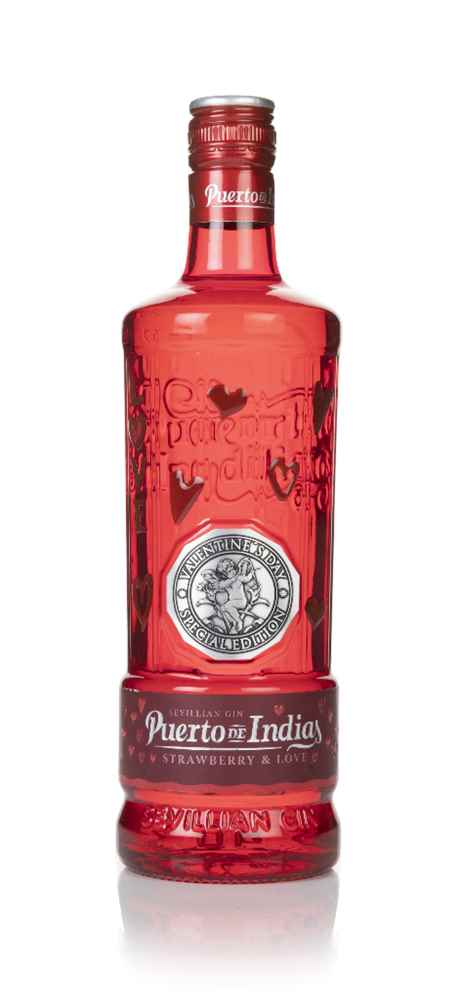 While oak-aged gin might take a bit of getting your head round, strawberries and gin is a tried and tested formula. This consists of high quality Spanish gin from Puerto Indias which is then infused with the might of real strawberries. And to get you in the mood for love, this comes in a Valentine's Day Special Edition. Be still my beating heart!
How do I drink it?
Only in the pinkest cocktail known to mankind: the Pink Lady. Shake 50ml of Puerto de Indias Strawberry Gin with 15ml, 10ml grenadine and 1 egg white very hard with ice and strain into a chilled coupe. Garnish with a strawberry and serve to the one you love.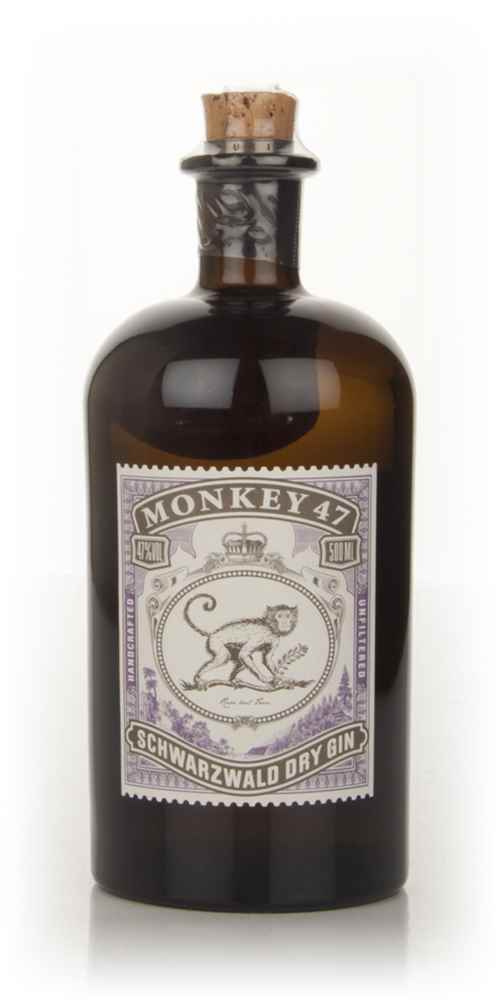 An unusual gin from the Black Forest in Germany, Monkey 47 contains a unique ingredient. No, not that! Lingonberries! The 47 comes from the number of botanicals that go into this unique gin, and the fact it's bottled at a healthy 47% ABV. It seems that the botanicals speak for themselves, as the gin has received bucketfuls of critical acclaim.
How do I drink it?
A gin as gorgeous as this really requires a very a simple cocktail so we're going for a very very Dry Martini made with just a thimble full of Dolin vermouth. So sophisticated.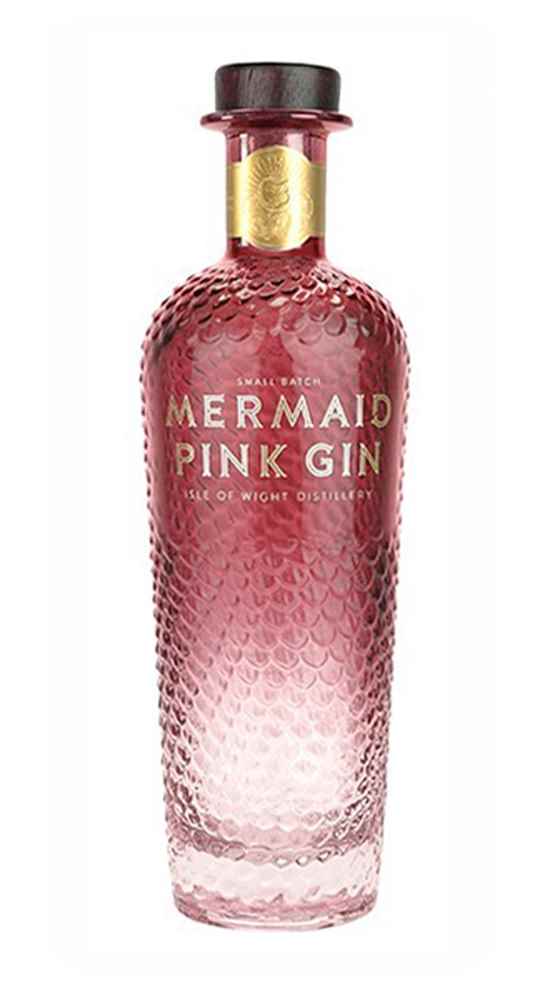 Another pink gin, because nothing says it's Valentine's bloody day than something pink. This one comes from one of our favourite little distilleries on the Isle of Wight. The classic gin is made with rock samphire foraged from the shoreline and this version combines that with island strawberries.
How do I drink it?
We think this is best in a strawberry-themed twist on the Bramble. Shake 50ml gin, 25ml lemon juice and 10ml sugar syrup with ice in a shaker, double-strain into a tumbler filled with crushed ice. Drizzle crème de fraise on the top and garnish with a strawberry.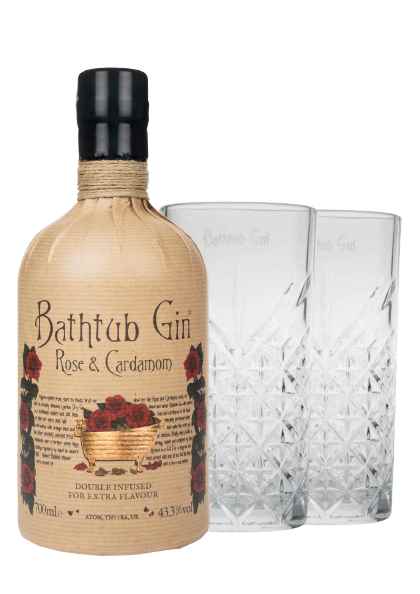 Bathtub Gin is one of our bestselling products so you don't mess around with a classic unless you're going to come up with something different. Which in this case those boffins at Atom Labs have done with this floral spicy take on the original. And while stocks last you will get two free glasses with each purchase.
How do I drink it?
We think this makes a lovely Gin and Tonic especially if you scatter some pomegranate seeds and rose petals on the top so that it looks all fancy and stuff.