Want to treat yourself to some juniper-based deliciousness without shelling out your savings? That's exactly why we've rounded up our ten favourite gins that won't put a dent in your bank account, because they're all under £30! 
The world of gin is an ever-growing category, and if you end up feeling overwhelmed by the sheer number of juniper-based opportunities there are to try, we don't blame you. If you're feeling snazzy sometimes you might fancy a gin distilled with ants or some rare African botanicals, but let's be honest – most of the time you just want a tasty G&T that doesn't break the bank. 
We've gathered up our top 10 affordable bottlings that don't skip out on flavour, so here's hoping you'll find a new favourite too! If you thought affordable means boring, think again…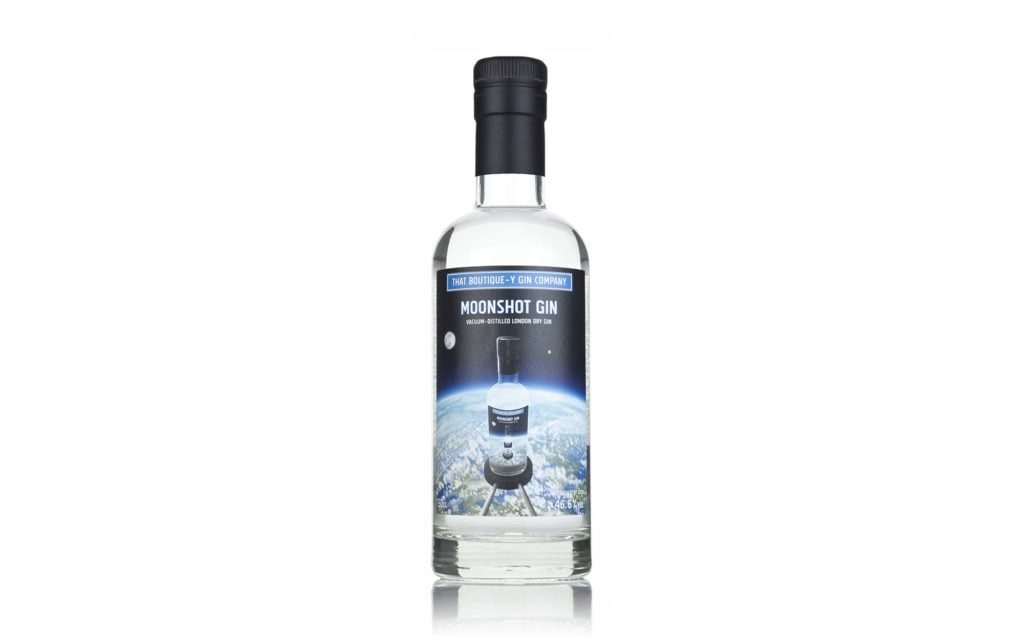 Deets: Though most of the botanicals within That Boutique-y Gin Company's Moonshot Gin are pretty classic, the fact that each and every one of them have been sent to space certainly isn't! Among the likes of juniper, citrus peels, chamomile and cardamom, the Boutique-y folks even included actual moon rock from a lunar meteorite. As you do, eh? The result is a fairly traditional flavour profile with a stellar (!) back story.
What does it taste like? Lemon sherbet and peel, followed by spicy ginger, bitter citrus and peppery juniper.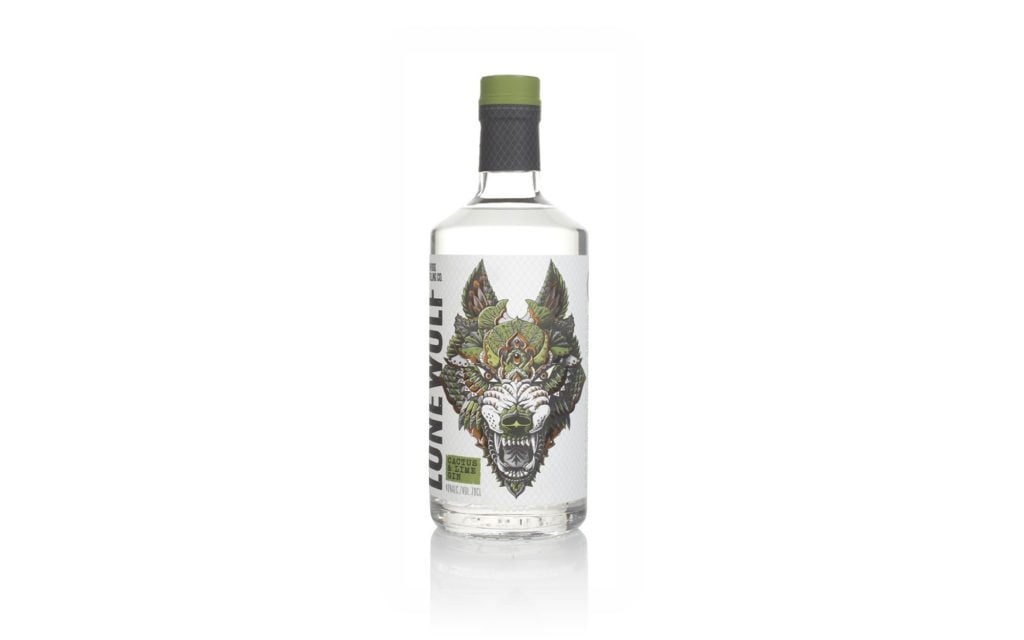 Deets: BrewDog (yes, the beer people!) has made quite the splash with its spirits line, which is no surprise seeing as it's releasing expressions like this LoneWolf Cactus & Lime Gin. Alongside a base of the original LoneWolf Gin you'll find makrut lime and Queen of the Night, a fragrant cactus flower that gets its name because it only appears after dark. Talk about unusual botanicals! One for a dose of tropical, zesty deliciousness.
What does it taste like? Zingy lime citrus and sweeter lychee, with watermelon and piney juniper in support.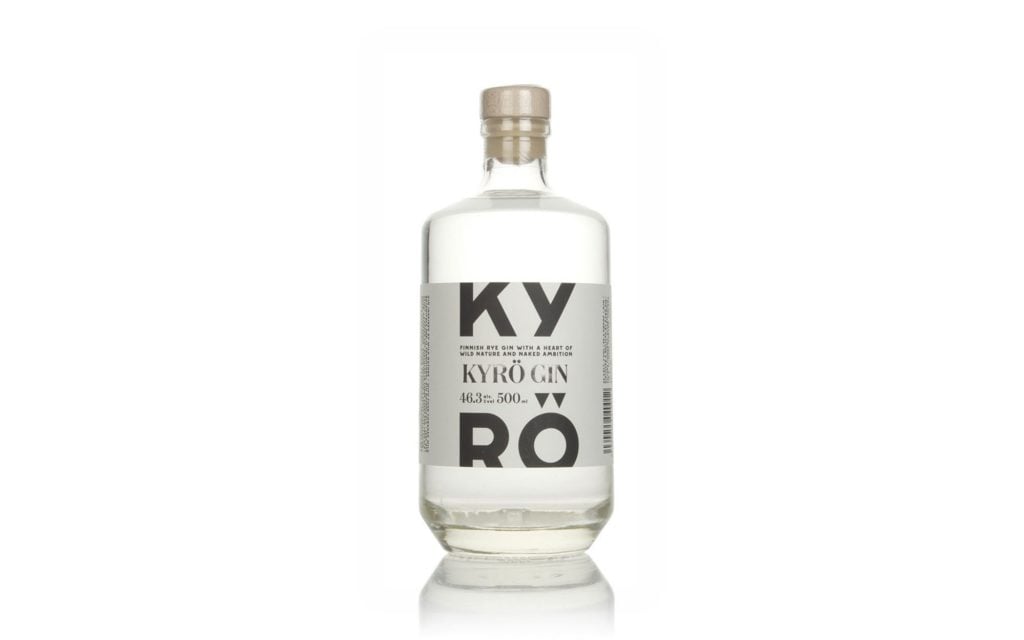 Deets: A wonderful gin all the way from Finland's Kyrö, known for its love of rye. Naturally, this gin is distilled from rye too, along with meadowsweet, citrus, cumin and juniper. A spicy, leafy and herbal expression which even won the IWSC Gin & Tonic Trophy! Get the tonic out, folks. 
What does it taste like? Floral violet, juniper and spicy rye, with hints of almond, citrus and mint.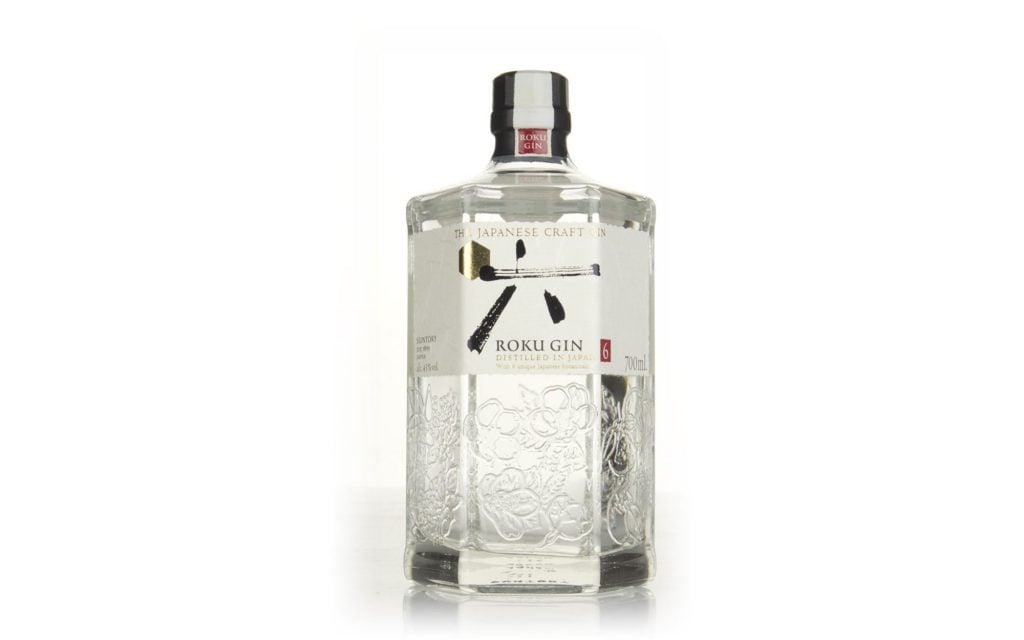 Deets: Suntory took its inspiration from Japan's four seasons for its very first gin, Roku Gin! Six Japanese botanicals give us a whistle-stop tour of the four seasons, with sakura leaf and sakura flower evoking springtime, summery sencha tea and gyokuro tea, sansho pepper for autumn and yuzu peel for winter. If you forget all that, fear not – the botanicals are engraved on the beautiful bottle to remind you! 
What does it taste like? Peppery undertones build alongside fresh florals, tangy citrus and fruity sweetness, backed up by earthier notes.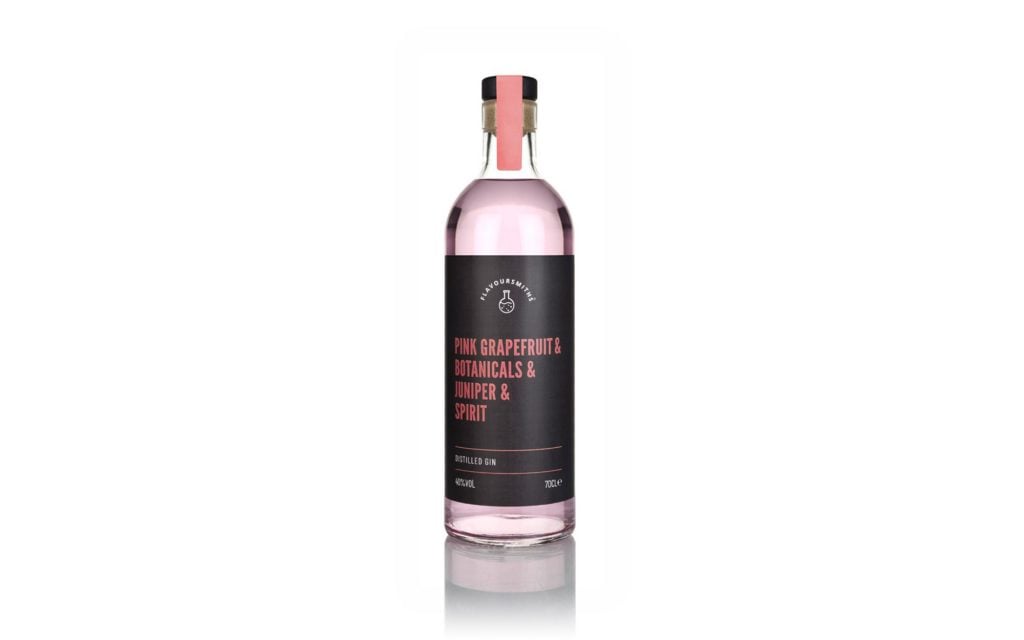 Deets: A blushing gin from the aptly-named Flavoursmiths, harnessing the zesty power of pink grapefruit! Unlike many pink gins, this is far from sickly sweet. There's a good dose of juniper in here too, so it'll do well to put a zesty twist on classic gin cocktails – though you can't go wrong with a simple G&T along with a generous wedge of the eponymous citrus.
What does it taste like? A big burst of vibrant grapefruit, supported by piney juniper and subtle woody, peppery spices.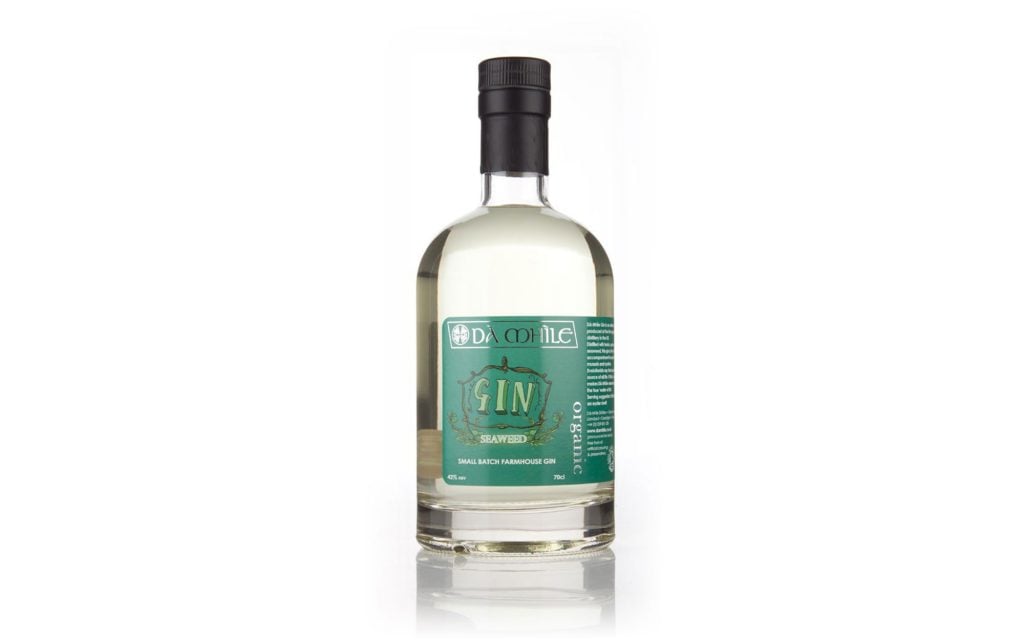 Deets: Though this Seaweed Gin hails from the Welsh Dà Mhìle Distillery, the gin itself has been infused with seaweed from the Newquay coast for three weeks – cue a subtle green hue and a glorious coastal character! It's not all about the savoury notes, with citrus, menthol and spice bringing balance. If you've ever thought about pairing gin with food, crack out the seafood for this one (or even oysters if you're feeling super adventurous).
What does it taste like? A dash of sea salt alongside fresh mint and lemon peel, with refreshing juniper and distinctive eucalyptus.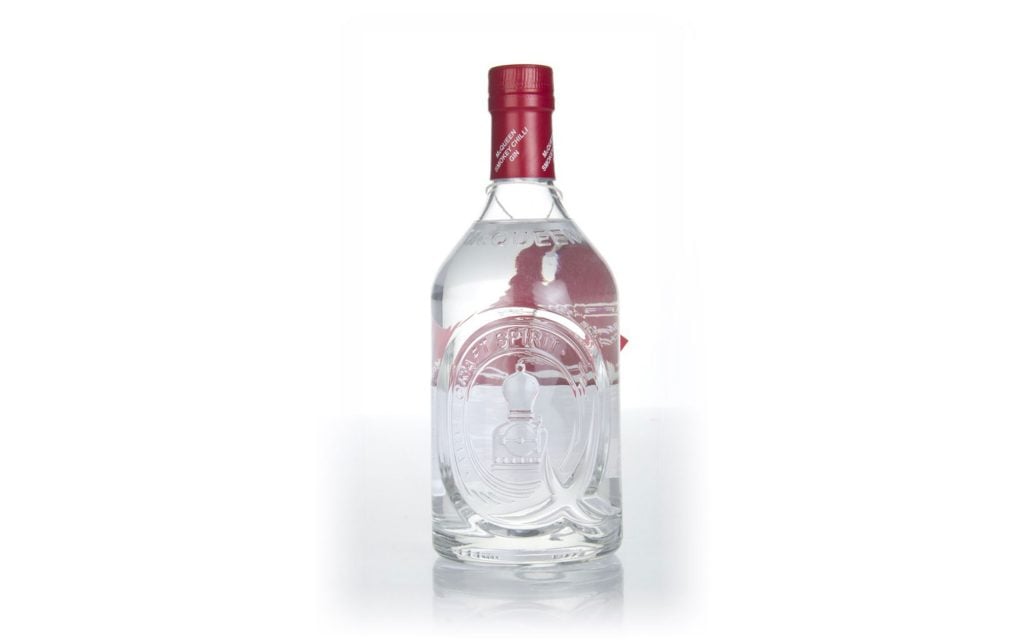 Deets: This unique Smokey Chilli Gin is part of the McQueen range, with Chipotle and smoked chilli at its core. What else goes with those two spicy botanicals? Oh yeah, lime, and that's in there too! We could see this making some sort of intriguing gin-based twist on a Margarita…
What does it taste like? A wisp of smoke leads into zesty lime, with chilli heat building throughout alongside woody juniper.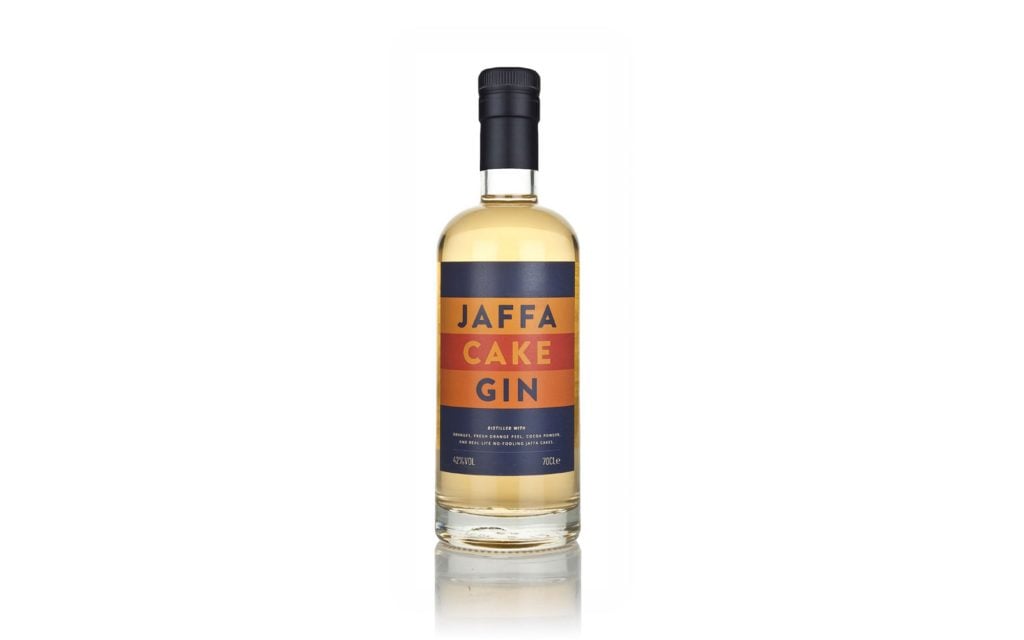 Deets: We bet you haven't seen anything like Jaffa Cake Gin before, distilled with real, no-foolin' Jaffa cakes, along with cocoa, oranges and fresh orange peel! This is full strength, so it's not sickly sweet and is distinctly a gin, with juniper coming through among the unmistakable… Biscuit? Cake? Let's not get into that. Trust us when we say it makes the best Negroni you've ever tasted.
What does it taste like? Unmistakable Jaffa cakes, with hallmark rich chocolate and zesty orange, all backed up by a good piney juniper tang.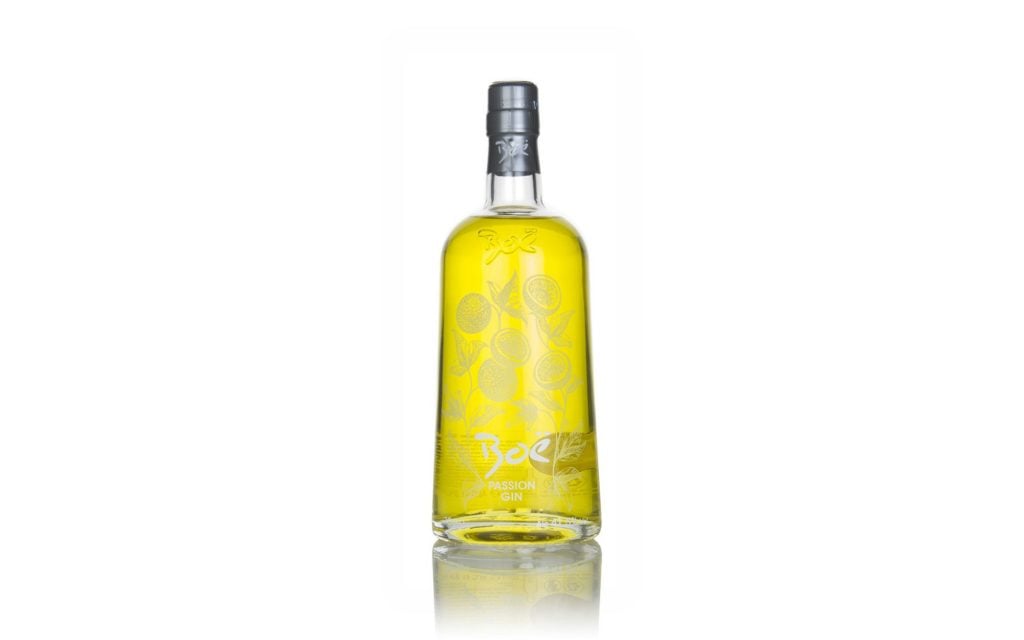 Deets: Passion fruit is a pretty distinctive flavour, and this Passion Gin from Scotland's Boë has bottled up all of that tangy, tropical goodness. Fresh passion fruit is the star here alongside orange and all of your classic herbaceous gin botanicals. Plus, the colour ought to make for some fantastic eye-catching cocktails! 
What does it taste like? Puckering passion fruit and sweeter orange, with herby juniper and a dash of menthol.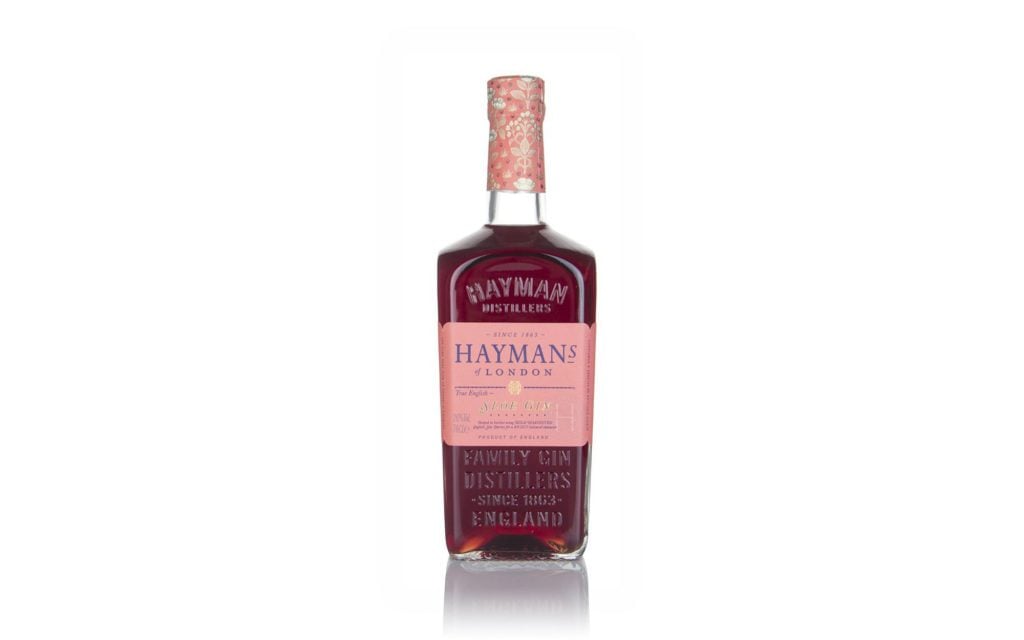 Deets: Perfect as we descend into the cooler months, Hayman's Sloe Gin is a rather traditional tipple. It's made with wild-foraged English sloe berries, which are steeped in the distillery's own London dry gin for three to four months before it's blended with natural sugar. The result is a deliciously mixable, bittersweet and fruity gin!
What does it taste like? Reminiscent of Bakewell tart, with ground almond, sour cherry and ripe plum, all backed up by juniper.