A bumper Nightcap lies ahead this week – Metallica swaps shredding for stills with a former Maker's Mark whisky-maker, Coca-Cola makes its first foray into booze, and Ardbeg Day returns for 2018 sporting a tie-dye t-shirt…
But first! As you'll be more than aware by now, we've been celebrating International Women's Day all week via a series of interviews with female spirits pioneers who are at the top of their respective fields.
Joy Spence of Appleton Estate, Hannah Lanfear of The Mixing Class, Joanne Moore of G&J Distillers, Emma Walker of Johnnie Walker, and Anna Sebastian of Artesian divulged their paths through what is traditionally a male-dominated industry and shared tips for aspiring distillers, blenders, bartenders and educators everywhere.
If you're sitting there wondering why the hell we decided to do this in the first place, our editor Kristiane spelled out why we're celebrating women in booze beautifully here. And for those who are already allies – continue on to this week's Nightcap. It's a goodie.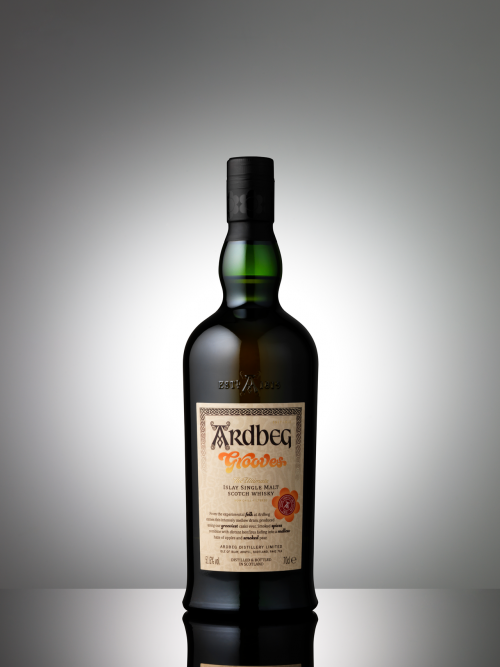 Ardbeg Groove
Ardbeg Day! Ardbeg Day! Ardbeg Day! Ardbeg Day! Ardbeg Day!
Believe it or not, we have Ardbeg Day news. Not just any old Ardbeg Day news, either. Wine cask-aged Ardbeg Day news! We'll explain – this year the beloved Islay distillery will roll back the clock to the Ardbeg Village of the late 1960s and see out Fèis Ìle with a celebration of all things 'Peat & Love'. To mark the occasion on 2 June, director of distilling, whisky creation and whisky stocks Dr Bill Lumsden has crafted Ardbeg Groove – using "intensely charred" red wine casks to mature a portion of the whisky. The resulting dram is said to balance treacle toffee, vanilla popcorn and salted fruits with smoky BBQ, paprika, mustard spice, and smoked pears and apples. "The Ardbeg Village of the 1960s was a very different place – a groovy wee community, with its own post office, billiards hall, two choirs and even a football team," said distillery manager Mickey Heads. "These days the Ardbeg community is a worldwide one, and Ardbeg Day is the best way for us all to come together and raise a dram to the ultimate Islay single malt." We dig it, man.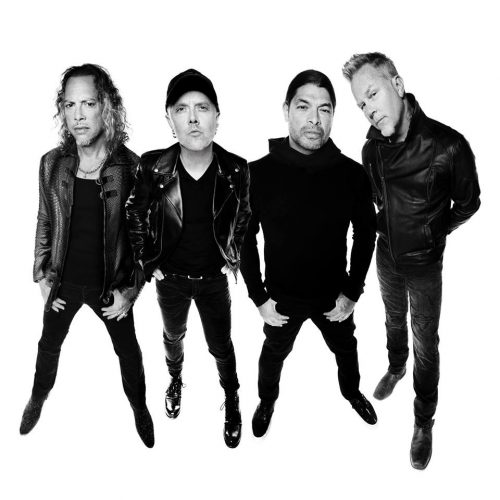 Better don some overalls, lads
Metallica eyes US whiskey with former Maker's Mark master distiller
'Yeah, yeah,' you're thinking. 'Metallica whiskey. Sure.' But wait! The heavy metal icons aren't just looking to slap their brand on a bottle – they want the equipment, too. According to the good folks at WhiskyCast, former Maker's Mark master distiller Dave Pickerel is working with Lars Ulrich et al to construct their very own distillery in the US. The band's representatives have yet to officially confirm the plans, but that didn't stop Pickerel from daydreaming about the location. "San Francisco [is] the home of Metallica, Louisville [is] the home of bourbon, and Nashville [is] the home of music, so one of those three seems to make sense," Pickerell told WhiskyCast during a podcast. "I'm voting for San Francisco and the Bay Area if nothing falls apart."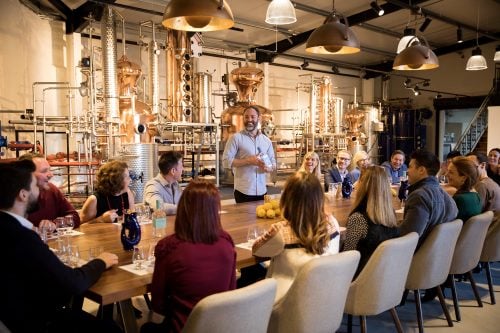 Hayman's threw open the doors to its new distillery
Hayman Distillers triples capacity with new London location
Moving house is stressful enough, but moving distillery sites? We have to admire gin distiller Hayman's, which has relocated from Witham in Essex to Balham in London. Incidentally, the sparkly new site is located less than four miles from the family's first distillery, which opened in 1863. Set within a period brick warehouse, the new facility houses three copper pot stills – Marjorie, Karin and Miranda – which are named after three women from the Hayman family. The distiller has also marked the occasion with a refreshed packaging design, so keep an eye out for that. Fifth generation family member James Hayman said: '"It has been a longstanding ambition for me, my sister Miranda and our father to bring the family distillery back to London, where our story first started over 150 years ago. There are few, if any, other distillers who still produce gin the way we do – bringing together the 19th century recipes handed down through five generations of our family with a true English two-day distillation process. The new site provides a wonderful space from which we can share our story, educate, entertain and of course sample our range of true English gins."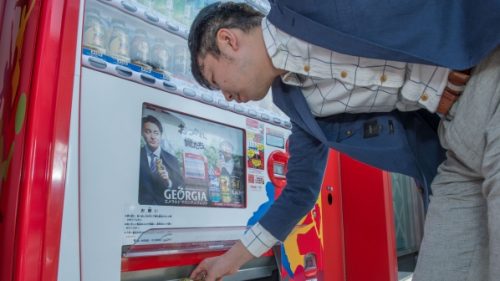 A Japanese vending machine choc-full of boozy Coca-Cola. Probably
Coca-Cola to introduce alcoholic drinks in Japan
For the first time in the company's 125-year history, Coca-Cola has revealed plans to launch a canned alcoholic drink. The ready-to-drink bevvie, made from shōchū, sparkling water and flavourings, is designed to cash in on the country's growing Chu-Hi (shōchū highball) category. Is it likely we'll see it outside of Japan? Unfortunately not. "It makes sense to give this a try in our market. But I don't think people around the world should expect to see this kind of thing from Coca-Cola," said Jorge Garduño, president of Coca-Cola's Japan business unit. "While many markets are becoming more like Japan, I think the culture here is still very unique and special, so many products that are born here will stay here."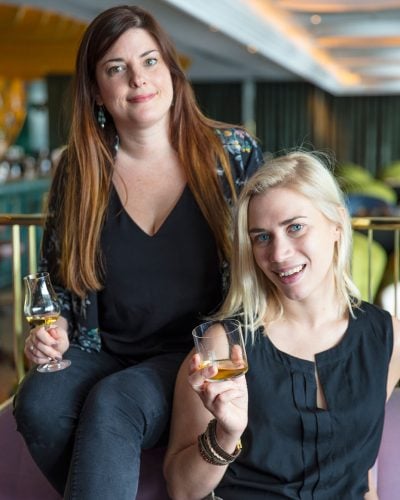 Beck Paskin (left) and Georgie Bell, founders of #OurWhisky
#OurWhisky launches to challenge whisky stereotypes
If you still think whisky is a man's drink, let the ladies behind #OurWhisky educate you. Becky Paskin, editor of Scotchwhisky.com and Georgie Bell, global whisky specialist, have joined forces to launch the movement, which seeks to dispel preconceptions about who modern whisky drinkers are. The campaign is calling on female whisky drinkers to snap a picture demonstrating how they like to drink whisky – neat, in a cocktail, at home, in a bar, on a mountain, while skydiving (not recommended) – and pop it on Instagram, Facebook or Twitter, tagging @OurWhisky. "The campaign is called #OurWhisky as our first and foremost priorities are equality, gender parity and inclusiveness," said Paskin. "Whisky is a drink that can be enjoyed by everyone, and we feel it's important to demonstrate that by celebrating the gender and cultural diversity of the modern-day whisky drinker."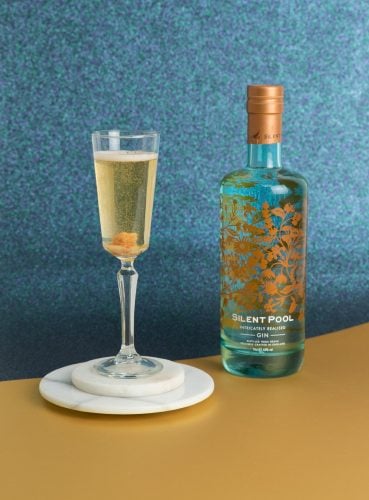 The Churchill
If it's good enough for Gary Oldman…
Earlier this week, Gary Oldman scooped the Best Actor Oscar for his critically acclaimed performance as Winston Churchill in The Darkest Hour. To celebrate Oldman's impressive achievement, Silent Pool Distillers' head of innovation, Stu Bale, created a bespoke cocktail and served it at the UK-based pre-Oscars party for British nominees. Named The Churchill, the drink is a twist on the classic Champagne Cocktail. The recipe's below – why not give it a try this weekend?
The Churchill
Ingredients: 3/4 oz. Silent Pool Gin, 4 oz. sparkling wine, 1/8 oz. chamomile tea, 1 dash elderflower cordial, 1 sugar cube doused with Angostura bitters
Method: Add all ingredients into a Champagne flute, squeeze lemon peel over the top.
Cheerio, Nightcappers!