Hannah Lanfear is one woman with many, many hats. Founder and director of drinks consultancy The Mixing Class, WSET educator, bar consultant, brand ambassador, cocktail expert and die-hard Prince fan… she is the very definition of multi-talented. In the latest instalment of our International Women's Day series, Lanfear sits down with us to talk spirits education, diversity and, of course, whisky…
In her two decades' experience in the cocktail and spirits industry, Hannah Lanfear has left her mark on some of the most reputed bars in London including Milk & Honey, Bungalow 8, and Boisdale as an accomplished cocktail bartender and bar manager. She has also consulted on bar openings for establishments such as Nimb Copenhagen and GloGlo's in Shoreditch, and has been a global brand ambassador for Jensen's Gin.
Now, as a WSET educator and founder of The Mixing Class (TMC), she is promoting her unwavering belief in the importance of education, research and social responsibility, putting what she has learned through her experiences of bar culture across the globe into practice. We spoke to Lanfear to see what life is like as the director of a drinks consultancy, how her experience led her to where she is now, the state of diversity within the industry, and her thoughts on whisky today.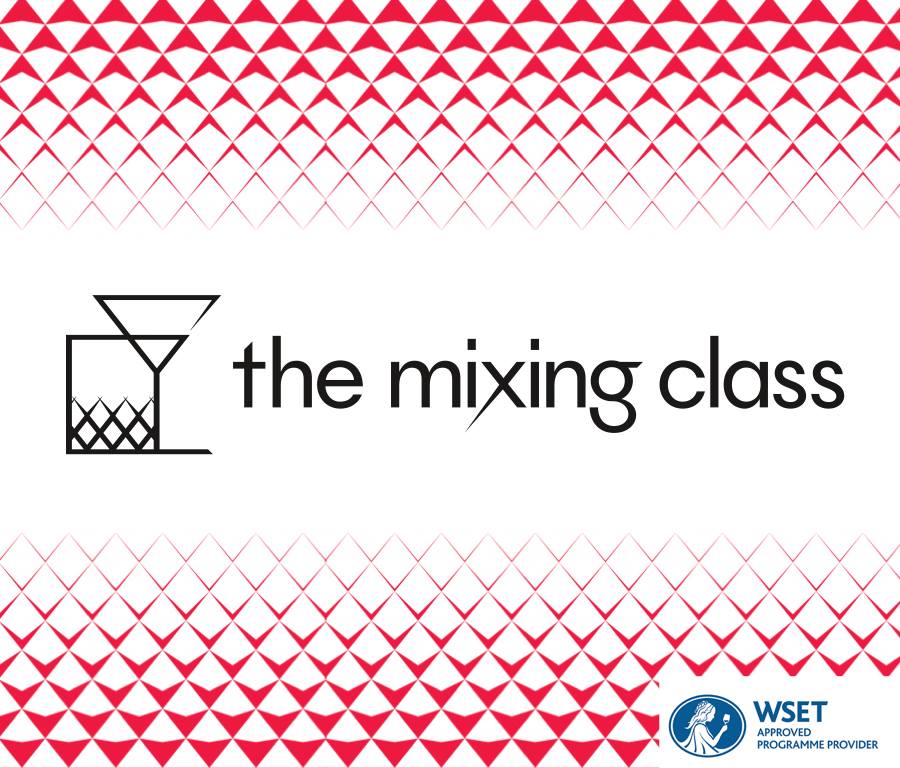 Through The Mixing Class Lanfear hopes to impact the industry
The Mixing Class was the culmination of many things in my career. I've always been focused on spirits education, and I wanted to provide a way of incorporating this into bartender training programmes as a means to encourage loyalty in employment. The industry is seeing rapid turnover in staffing, and there's a lot of research that says millennials are eager to develop themselves. This is more important to them even than monetary recompense. Through The Mixing Class, you can send a bartender onto my course, and I'll come and teach WSET Level 2 Award in Spirits, for example, in your bar or restaurant. Certainly more and more people are interested in educating themselves in wine and spirits, whether they're in the industry or not.
I'm conducting a global survey that aims to map the industry, because I'm fascinated with the people that make up the bartending community and I feel like it's not been mapped very well. So I've launched The Mixing Class global survey, with a view to finding out who this demographic of bartenders are on an international level, with particular reference to diversity, age range, and educational background. With this information we'll compare markets, address education and even employment practices within the industry and ask questions using the data that we find. It's a type-form survey conducted through online bartending communities or through online industry media. There are some quite interesting results from the interim findings. Some of it is what you would expect; it's still very much a largely male-dominated industry, and there's certainly a point at which people move on. You wonder what people go on to do next, because they tend to stop bartending after a certain age.
There are also some really interesting things that come out of the 'extra comments' box. Some people mention gender discrimination, or want to add something about their own class background. Bartending is an amazing career because the educational buy-in is quite low compared to other jobs, but when you look at other people's experiences, by no means does that say that people are not well educated. Some bartenders have PhDs. Such a wonderfully broad spectrum of people that work in the industry and part of what I'd like to do with this research is illuminate the incredible tapestry of people that come together in the name of serving cocktails!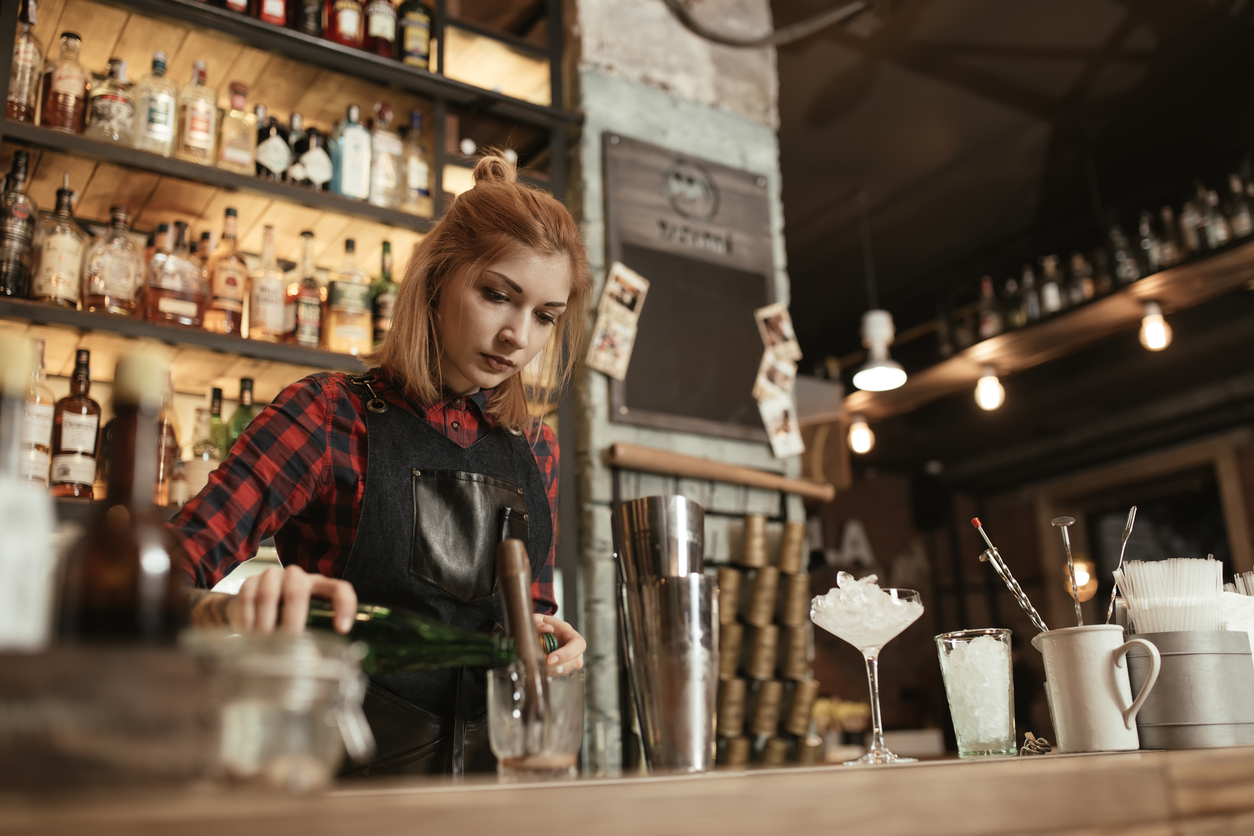 Bartending can be a transient position
I'd really like to challenge some of the hiring practices in the industry. One of the projects I'm trying to get off the ground this year is an incubator for hospitality skills, which provides an opportunity for people to learn enough to get them through a trial shift and into their first bartending job. I can certainly empathise with a lack of opportunity in employment and that was one thing that brought me to London. I think that if you give the opportunity for bartenders to educate themselves well, you're giving them the seeds to ignite their own enthusiasm, and giving them the tools to go on and succeed more.
There's a problem with 'what do bartenders do next?' so I'd also like to get a bar manager course up and running. It's a very different role to the cocktail bartender, and often the best bartenders are promoted to bar manager without being given enough training to really succeed in the role. It creates a vicious circle; if you're not providing adequate training for your bar manager, you're also damaging the staff they're managing. Having a week-long course that would teach the various intricacies of the job and how to excel in that role would be great.
As an industry, we are moving out of the traditional nuclei of Soho and Mayfair, where cocktail bars tend to be, and I suppose hospitality is part of the problem of gentrification. In some instances, residential communities are being displaced somewhat, and I feel that, as an industry, we could be doing a little bit more to work with them. In my mind the best way to do that is through employment, and that's what I hope to offer the hospitality community – solutions for high staff turnover; using education to encourage loyalty and learning in the workplace. By giving more people the tools to achieve with internationally-recognised qualifications, such as those provided by the WSET, you're creating this idea that hospitality is more than just a job to pass your time.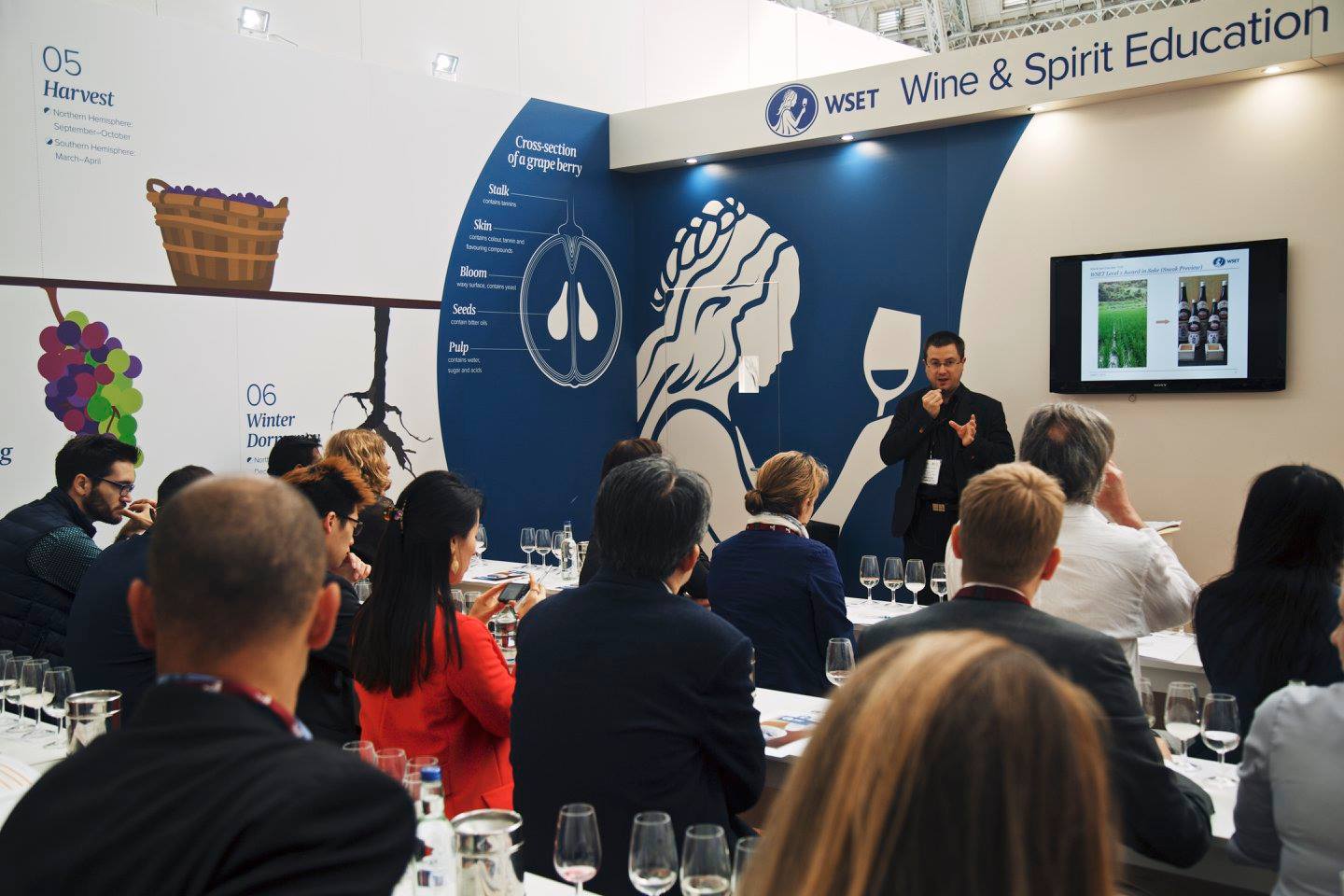 The class is in session
The benefit of obtaining a qualification through something like the WSET is that it strengthens your CV. Without a shadow of a doubt, it's good to have well-educated people behind the bar. I'm fascinated about this idea of 'cultural capital' and the bartender being a gatekeeper for these various spirits. It gives the bartender a perceived value through their understanding of wine or spirits, a value that is measurable by other people, and they hold you in esteem. The bartender should be able to educate and share this knowledge of spirits and quite esoteric liquids that we don't necessarily know very much about.
As I've gotten older and travelled more, I've developed a love for sharing information. When I was younger, I was a great bartender but I studied very hard on my own and I didn't ever really share the information. As I've gotten older, I've realised that it's really important for the whole industry to become people that teach as well as learn. I really enjoy sharing information and igniting other people's fascination with it.
I would love to see bartenders take much more ownership over the spirits used in their cocktails. You often see that the entire cocktail list is made of pour deal brands. The role of a bartender is to curate the spirit, as well as the cocktail, so you don't just get a homogenisation of what's on offer.
I really love making cocktails using eaux de vie. I went to Armagnac recently – to Gascony – to go and look at the different Armagnacs they make there and visit a dozen distilleries. It's an aspect of cocktails I'd like to explore a bit deeper. But ultimately I like a really flavoursome pilsner, and a couple of nice beers. I've come to really enjoy a restrained, well-made clean beer, like a lager.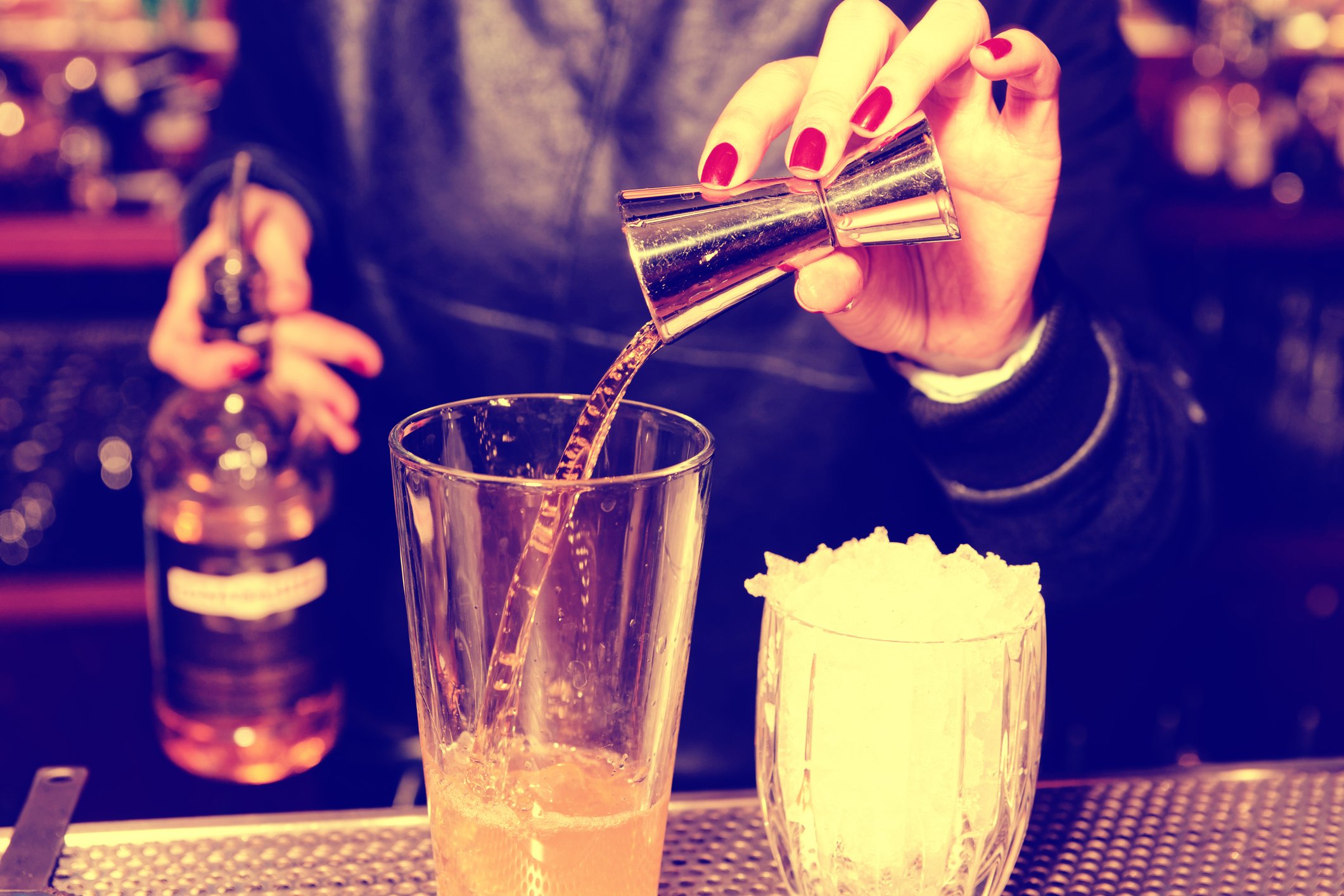 Mixing with class
I'm a classic cocktail person. In my three and a half years at Milk & Honey, I was exclusively making 'forgotten' cocktails, and they gave me an understanding of structure and balance that I'm not sure all bartenders get such a thorough schooling in. When I'm making cocktails I have a blueprint in my mind of how the flavours are going to work together.
When I started bartending, and even at the height of my bartending career, there were few female bartenders at the top, and it was the same for people of colour. The industry has come on leaps and bounds but it still has some way to go to actually representing how society is. There's so much more that we can do in terms of hiring practices and extending opportunities to people. The idea of class diversity in the cocktail industry is also an interesting one. We're not necessarily training people up from scratch or giving people that very first opportunity. So I suppose that's the barrier to getting that first bit of experience. Is it also that hospitality is not being shown to young people as a possible career? For instance, when you go back to your family at Christmas time and tell them that you're a cocktail bartender, they haven't got the faintest foggiest idea of what you do. They think that you're a barmaid. How can we really start promoting bartending as a valuable career? It's quite a closed community in some ways.
To some extent, the onus has to be on the people with the resources to do something. There's something that can be done using the capabilities and drive of spirit brands to get youngsters into this job. The power lies with multinational corporations that are able to define the conversations that we need to be having, and then doing some of the labour to get there. It's something that needs to be worked towards as a community. So much money is spent on marketing brands, but we need to look at the sustainability of people and how we are going to sustain the bartending workforce. It's really important conversation to have, particularly with the pressures of Brexit. People are realising that the strength of the pound is no longer enough of a reason to be in this country. So where are we going to find the next generation of bartenders? This is an opportunity to look at how we're going to recruit as an industry.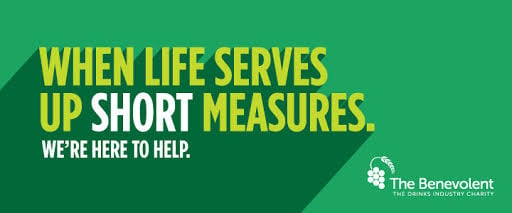 The Benevolent are a step in the right direction
We have a long way to go to tackle issues surrounding mental health and addiction. The whole attitude of the industry is often about excess and taking pleasure in the ability to 'hold your liquor'. It's really difficult to keep a handle on this kind of consumption. There's also a culture of drinking behind the bar in order to keep the mood up, so that we can communicate pleasantly with guests. The more that we think of this job as a professional one, the more I think this has to be tempered. It's not uncommon for alcohol to go hand-in-hand with other addictive substances. When I worked in Holland, we had to complete a day-long course in responsible service of alcohol, which is something that we don't really do in the UK. As bartenders, we need to make sure that people have a good time in the bar but that they're also able to get home safely.
Ultimately bartenders tend to live to work, because they're not able to take part in 'normal' life. Often they go to work as everything else is closing. It's really hard to hold down a relationship with anyone that isn't a bartender because you're coming home as they're getting up to go to work. There are organisations like The Benevolent but I don't know how many bartenders are aware of it. I hope that we're getting to a stage where people can understand that a healthy lifestyle can go hand-in-hand with bartending.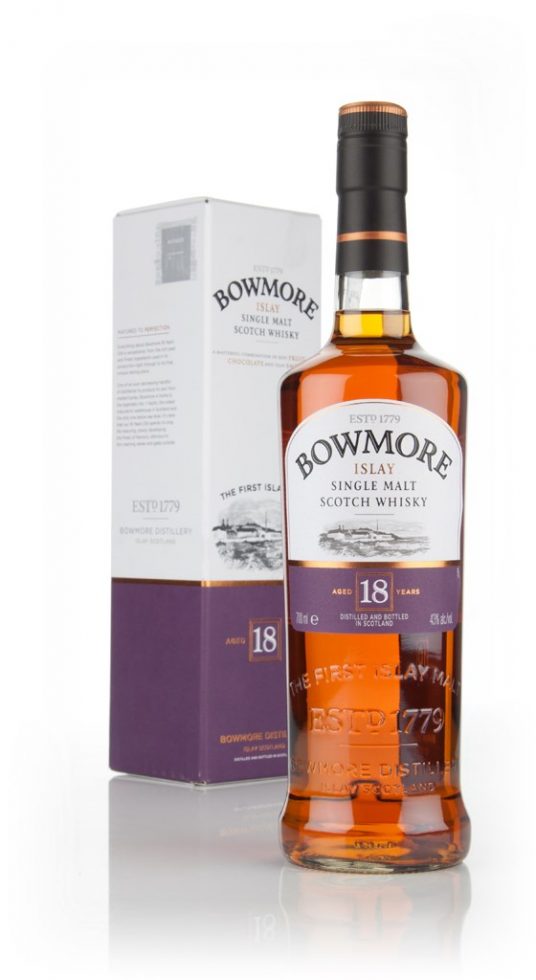 This beauty is one of Lanfear's go-to-drams
I believe in different whiskies for different occasions and different times of day, so I don't think I can narrow down the whiskies that I love! I really like Ardmore, and Highland Park is a long-time favourite. Recently I've really enjoyed Bowmore 18, and some of the stuff that comes out of Bruichladdich because it's just so weird and wonderful. Black Art 1989 had such a real mushroom aroma to it; I thought it was incredible. I really love Springbank. I think it's the most incredible distillery. They're fiercely independent, they don't want to change, they don't care that the industry is changing; they're just going to carry on doing what they're doing.
The whisky that unlocked the category for me was Laphroaig. A lot of the milder whiskies reminded me of the Bell's in my dad's cupboard, which was the one that I initially hated. I enjoy the weird things because they opened my mind a bit, before I knew it I just loved whisky.
My favourite whisky-based cocktail is a Bobby Burns. It's essentially Scotch, sweet vermouth and a little dash of Benedictine and a dot of bitters, and it's wonderful. You can really play with this cocktail by choosing different single malts, because they change the character of the cocktail. When I drink it I like to imagine myself being in a snowy scene-scape by an open fire in some Scottish castle.