To celebrate International Women's Day, this week we'll be championing a host of female spirits pioneers who are at the top of their respective fields. Today we take five with Joy Spence of Appleton Estate, who, more than 20 years ago, became the world's first female master blender.
Each year on 8 March, International Women's Day provides an opportunity to reflect on progress made, catalyse meaningful change, and celebrate the women who have made strides towards gender parity.
But hold up. Why is International Women's Day so important? Things are pretty equal, aren't they? Firstly, no, and secondly, let me hit you with some stats. According to the World Economic Fund's Global Gender Gap Report, it will take another 217 years to achieve gender parity.
Let that sink in. That's 217 years before women and men are completely equal in terms of health, education, economy and politics. Mind-blowing. The same report reveals that Iceland, Norway, Finland, Rwanda and Sweden are the five best countries to live in if you're a woman. The UK is 15th. The US? 49th.
First up, this means women are earning substantially less than men. In the UK, for example, women earn 20.8% less an hour on average, figures released by the European Commission reveal. All this adds up, of course, meaning women effectively work for free for around two months a year.
It's not just about securing equal opportunities at work. One out of every six American women has been the victim of an attempted or completed rape in her lifetime, anti-sexual violence organisation Rainn states. Figures from Rape Crisis reveal that 85,000 women are raped in England and Wales alone every year. In total, 63% of female respondents to a DrinkAware survey in 2017 said they had personally experienced inappropriate sexual behaviour in a pub, bar or club.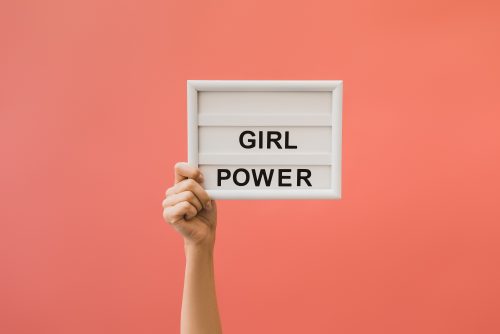 More of this, please
Gender-based violence is a very real issue. It's estimated that 35% of women worldwide have experienced physical and/or sexual intimate partner violence or sexual violence by a non-partner at some point in their lives. These figures are harrowing, and I've not even touched on sex trafficking, female genital mutilation, child marriage, or maternal mortality in childbirth.
So many barriers still exist, too. In Saudi Arabia, women aren't allowed to make major decisions without male permission (known as a 'guardian system'). In East Africa, many young women miss one week of school every month during their period, because they have no access to sanitary towels.
I could go on, but the point is this: we can't claim to be equal until every woman has access to the same opportunities and rights – not just a privileged few. And this equality of access needs to happen in every instance, at every level, in every industry, including drinks. This is why we need International Women's Day.
But there are victories to be celebrated. Pioneering women around the world have changed the course of history; ascending to the very pinnacle of their chosen field despite the patriarchy. As the world's very first female master blender, Spence is one such luminary.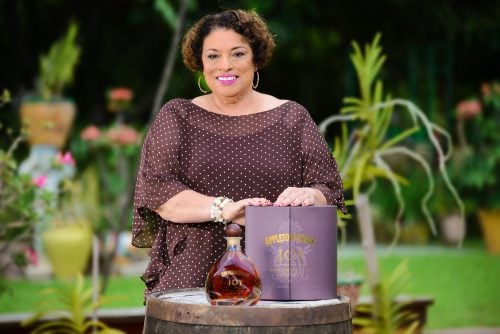 Spence with Appleton Estate Joy Anniversary Blend, created to mark her 20th year as master blender
Having been fanatical about chemistry since the age of 13, Spence attended the University of the West Indies and graduated in 1972 with a Bachelor of Science Degree in Chemistry with First Class Honours.
She went on to teach chemistry for a couple of years, before moving to England to complete a Master of Science degree in Analytical Chemistry at the University of Loughborough. She graduated with Honours, and set the University's record for the highest ever final exam score (which still stands today!).
Spence returned to Jamaica and to teaching, before joining the spirits industry in 1979. During her long tenure at Appleton – the oldest of Jamaica's sugarcane estates – she has created some of the world's best-known rums, including Appleton Estate Reserve Blend and Appleton Estate Rare Blend 12 Year Old.
Spence is also the mastermind behind some unbelievable limited edition bottlings, including Appleton Estate 50 Year Old Jamaica Rum, created to celebrate the 50 years of Jamaican independence, and Appleton Estate 250th Anniversary Blend, in celebration of the estate's 250th anniversary. Here's what she had to say…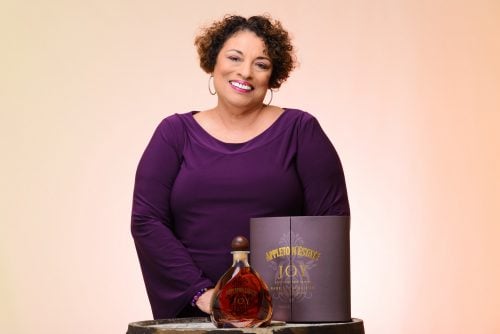 Cheers, Joy!
I joined the spirits industry in 1979, working as a research chemist for Tia Maria in Jamaica. This company was located beside J. Wray & Nephew Limited, and I used to look out the window of the lab and see that there was a lot of activity! I sent in my resume and was offered the position of chief chemist. I started to work with the previous master blender, Owen Tulloch, and he helped me to hone my sensory skills and taught me the art of blending. When he retired in 1997 I was appointed as master blender.
My passion for rum stems from my Jamaican DNA, because it's an integral part of our culture. I fell in love with rum when I joined Appleton and discovered this beautiful, complex and delicious spirit. Personally, I look for a clean, fruity, spicy rum with vanilla and cocoa flavours. There should be balance; none of these flavours should overpower the other.
Over the last 20 years, the growth of the premium aged rum category has added a whole new dimension to the rum industry. It's no longer seen as a harsh spirit suited only to cocktails, and has become one of sophistication and elegance.
My day-to-day role is focused on developing new expressions for the rum range. I am very excited about developing limited edition offerings where I can showcase the complexity and depth of flavour in our rums. Each time I create something new, it's another opportunity to educate consumers about this incredibly complex and rewarding category. I also tour the world as a global ambassador promoting the 'Joy of rum'! The most exciting part of my job is observing people across the world enjoy our premium rums.
As within many male-dominated industries, there are many barriers for females that are both seen and unseen. My philosophy as a woman in this industry is not to focus on gender, but promote your craft, add your creative flair, and be passionate. This will help to knock down any barriers that may be in your way. I am a firm believer that everyone should be judged on their ability and rewarded accordingly. This should be promoted across the industry by having more inclusive teams globally.
My advice for women who want to get into rum blending is to hone your sensory skills, expand your knowledge of the rum-making process, add your own creative flair, be passionate and remain humble. This will be your formula for success.