Naked Swedish people, heart-breaking agave stats, and a newly-formed drinks thinktank that could change the future of booze marketing: it's The Nightcap.
It's time to reflect back on the week – and what a week it's been, largely thanks to the celebrations and general revelry brought about by the most exciting day of the year. Forget Christmas, I'm talking about International Scotch Day. We were absolutely delighted to see so many of you get involved on Facebook, Twitter and Instagram using the hashtags #InternationalScotchDay and #LoveScotch. So much so that we compiled them into a post of epic proportions. Click here to see if your dram made the cut…
Elsewhere on the blog, we chatted with Rachel Barrie, master blender at The BenRiach Distillery Company, as she approaches her first year with the Scotch whisky producer, and picked out some dazzling spirits with which you could woo your Valentine (or yourself. That works too). Oh, and we were only bloody named Online Retailer of the Year 2018 by Whisky Magazine in its Icons of Whisky Rest of the World category! We're almost too excited to tell you about all the other news. Almost…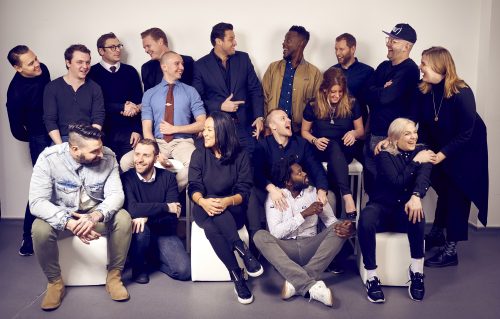 The Drinktank!
Industry experts join forces for brand advisory collective Drinktank
Do you recognise any of this lovely lot?* From bartenders to historians, they account for some of the booze industry's best and brightest, and going forward they'll be helping to revolutionise how drinks brands market their products through a new global platform called Drinktank. Their experience on the Other Side of the bar means they're pretty clued up when it comes to knowing what we, the humble imbiber, tend to enjoy, as well as what their fellow cocktail-shaking peers value – and they'll be sharing this precious insight with our favourite producers. While this will benefit those brands for obvious reasons, it has wider implications for the industry. Hopefully it'll signal the beginning of the end for gendered marketing as well as fictional distillery fluff. You mean to say you found those casks of incredible whisky in the dark corner of a forgotten warehouse? Tell us more *yawn*.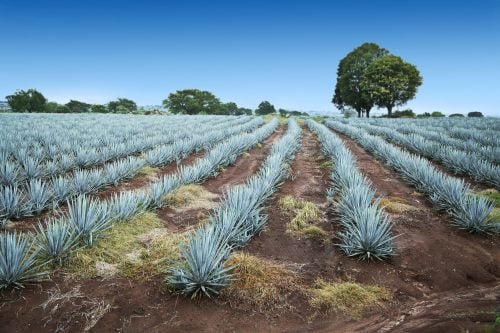 Grow, my friends. Grow
Mexico is running out of agave and everything is terrible
Do you like pain and suffering? Oh, you do? Well, in that case, crack right on and Google the words 'Tequila shortage', because there's plenty there to keep you going. The long and short of it is this: we're collectively drinking an unprecedented amount of Tequila, and agave plants take seven to eight years to fully develop, so now supply and demand are at odds. A total of 42 million agave plants are required to supply producers for this year alone, according to the Tequila Regulatory Council and the National Tequila Industry Chamber – but of the crops planted in 2011 just 17.7m are ready for harvest. This scarcity in turn has hiked up the price of agave, which will invariably mean a death sentence for smaller producers. If reports are to be believed, it's also forcing distillers to harvest their agave early – quality issues aside, immature plants produce less Tequila, so you need more of them. There's no hard and fast solution, and the shortages are expected to last until at least 2021. Our advice? Drink sotol and hope for the best.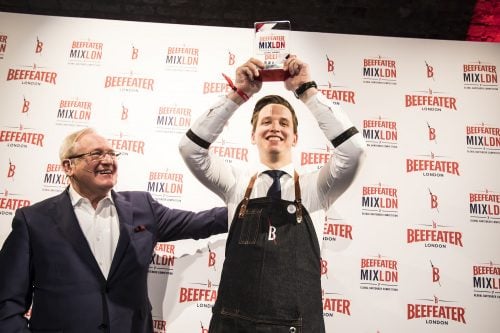 Winner Maxim Schulte with master distiller Desmond Payne
Maxim Schulte crowned Beefeater MIXLDN 7 winner
After a gripping four-day drinks showdown in London, Maxim Schulte from Hong Kong and Macau has emerged triumphant as the winner of this year's Beefeater MIXLDN competition with his killer serve, Stack of Fortune. Schulte beat 29 other finalists from across the globe to earn the epic accolade of Beefeater MIXLDN 7 Global Bartender Champion, which will see him craft his very own gin under the watchful eye of Beefeater's master distiller (and all-round gin icon) Desmond Payne MBE. "Every bartender wants to show what they can do in terms of cocktail-making as an art form and Beefeater MIXLDN really allowed me to do that," said Shulte. "Stack of Fortune was inspired by Macau's reputation as the Las Vegas of Asia and it's certainly brought me good luck."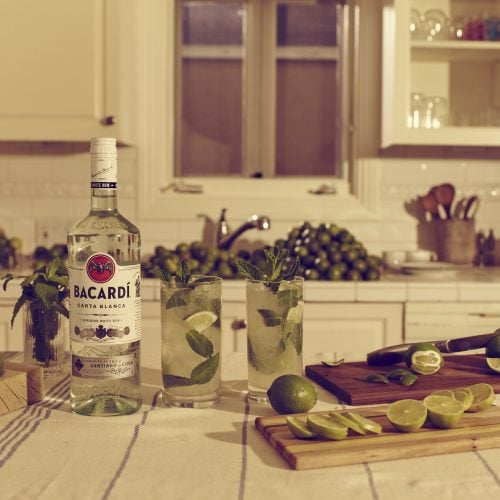 I'll be drinking these, thanks. It's for research
Bacardi heads 'Back to the Bar' for its 156th anniversary
Yesterday, Bacardi's (almost) 5,500-strong workforce across the globe ditched the paperwork and hit the streets in a bid to go 'Back to the Bar' for the day. The initiative (which we will definitely be proposing at the next MoM meeting, thank you Bacardi) saw employees visit hundreds of bars across the globe in tandem with the company's Founder's Day celebrations, to mark the 156th anniversary of the family-owned business. It might be a knees-up, but this knees-up had purpose, as CEO Mahesh Madhavan explained. "Back to the Bar is our version of 'walking the factory floor' and puts our people in touch with what's happening in our business in real life and real time, something you can't truly understand behind a computer screen, sitting through a presentation, or dissecting a spreadsheet," he said. "When it comes to what's new and next in cocktails and occasions, there is no question we learn more about our business in the bar than we do in the boardroom." Indeed. Time to nip out for some research of our own perhaps…
Absolut employees strip off for global 'transparency' campaign
And finally, if you like vodka and naked Swedish people, we have something that'll tickle your fancy. Pernod Ricard-owned vodka brand Absolut has aired a short film titled The Vodka With Nothing To Hide, styled on a classic employee induction video, and it's a sight to behold. The three-ish minute skit (which features real employees from the company's distillery in Åhus, Sweden) aims to showcase the brand's transparency and sustainability credentials. Apparently Pernod Ricard's CEO Alexandre Ricard is in there somewhere – 10 points if you spot him.
*In case you do not recognise any of this lovely lot: From left to right, back row: Simone Caporale; Ally Kelsey (Super Lyan); Alexander Walker (The Beaufort Bar at The Savoy Hotel); JJ Goodman (London Cocktail Club); Joel Fraser (Cufflink Club); Sly Augustin (Trailer Happiness); Andy Shannon (Punch Rooms at The Edition Hotel); Alex Kratena; Mia Johansson (Swift). From left to right, front row: Rich Woods (Sushi Samba); Bobby Hiddleston (Swift); Remy Savage (Artesian, The Langham Hotel); Monica Berg; James Hopkins (London Cocktail Club); Steve Lawson (MASH); Anna Sebastian (Artesian, The Langham Hotel); Claire Best (Callooh Callay).