In news that will come as no surprise to the romantic, the lovelorn and the rest, National Singles Awareness Day Valentine's Day is upon us again (on the 14th, just like it was last year).
With the day in question approaching faster than Cupid's arrow, here at MoM Towers we just wouldn't feel right if we didn't make sure that you lovely lot knew where you could find the most delicious and delightful boozes for your nearest and/or dearest. So, we've compiled a handy list of Valentine's presents for all you marvellous folk – we are good to you.
Firstly, if you fancy giving a gift with a personal touch you can personalise a bottle of whisky, or even create a bespoke blend for your beloved!

Personalise your bottle – with something better than "your message here" – this Valentine's.
Want to take your loved one on a round-the-world trip? Easy – try these Whiskies of the World and Gins of the World tasting sets, packed full of drams from far-off lands. Handy!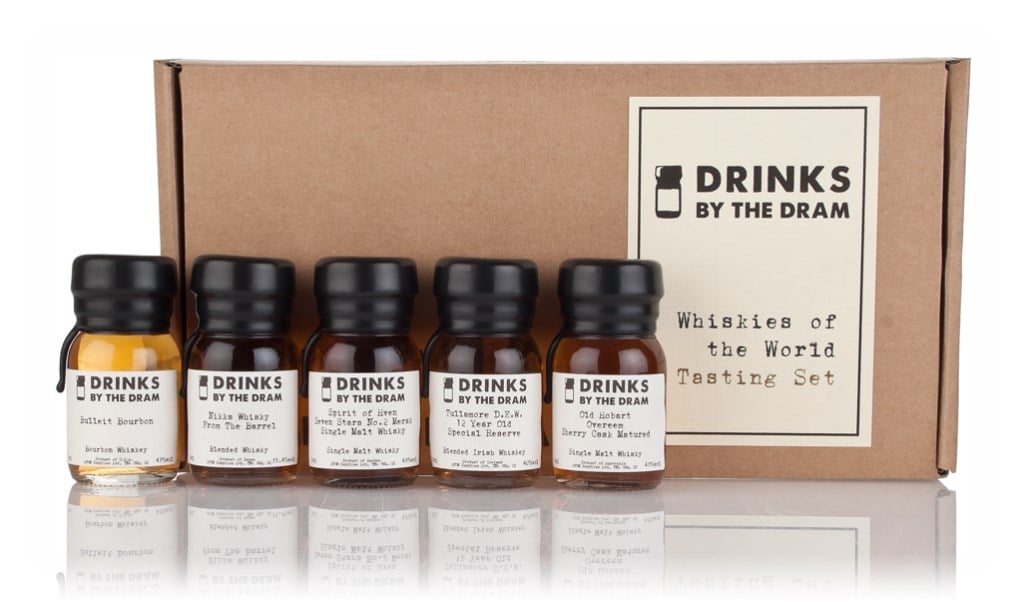 Whiskies of the World Tasting Set
Or, you can surprise your Valentine with any of the following unique and truly touching presents…

Thorntons Chocolate Liqueur
Thorntons Chocolate Liqueur
Starting, of course, with chocolates, we have this delicious chocolate liqueur from Thornton's, the famous and trusted British chocolate maker. It's created with Thornton's Master Chocolatier using West African cocoa, cream and vodka. All kinds of milk chocolatey and decadent – and works as good over desserts as it does neat over ice.
Or perhaps these delicious alternatives from That Boutique-y Gin Company are more to your taste? We've got Chocolate Cherry Gin and Chocolate Orange Gin.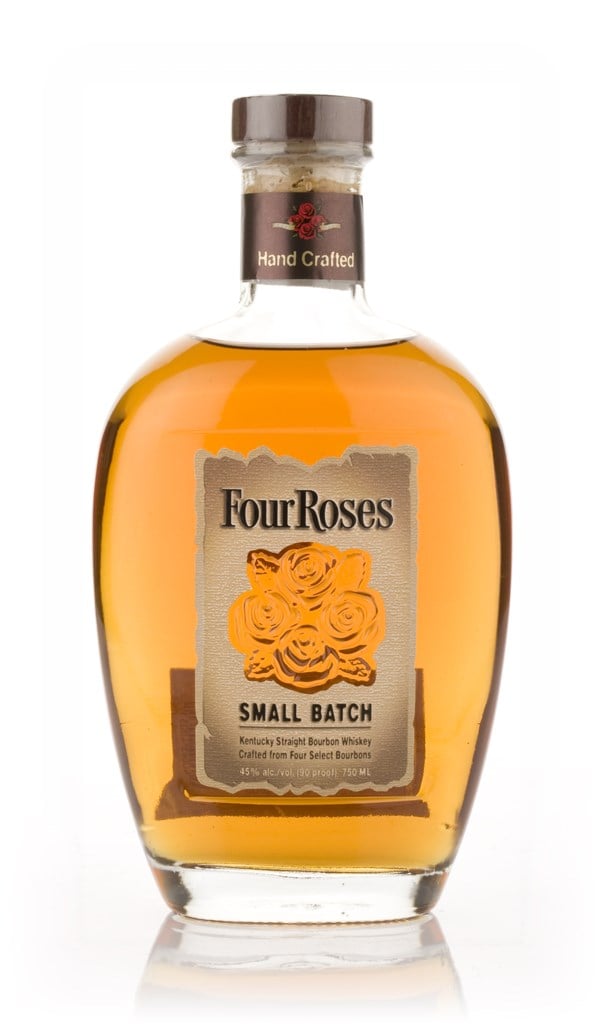 Four Roses Small Batch Bourbon
Four Roses Small Batch Bourbon
You simply can't go wrong with roses (you might be able to go wrong with roses; I'm not accountable if you do), so why not present your partner with a loving bouquet of Four Roses Small Batch Bourbon? It's a multi-award-winning bourbon packed with blossoms of subtle and smooth flavours, including notes of winter spice, thick manuka honey, toasty oak, a little crème anglaise and thick fruit.
Or, if gin takes your pleasure instead, then Liverpool Gin Rose Petal should have everything you need.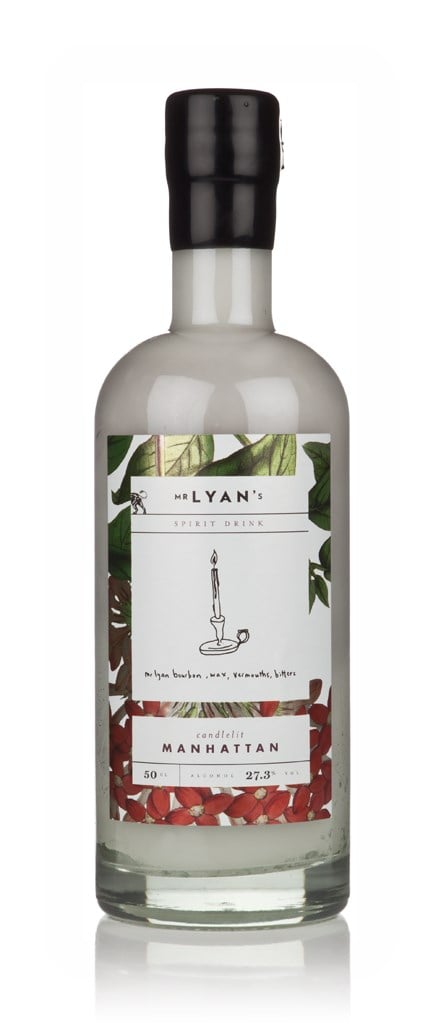 Candlelit Manhattan
Candlelit Manhattan
What better way to finish off a candlelit supper with a fantastic Candlelit Manhattan? Made using Mr Lyan's (the one and only Ryan Chetiyawardana of Dandelyan fame) bourbon with some incredible sweet vermouths and bitters, Chetiyawardana even incorporates actual wax into his cocktail – and it tastes incredible.
Does your other half have more traditional postprandial-tipple tastes? Go with a romantic, sultry and downright gorgeous alternative – the Laurent-Perrier Cuvée Rosé.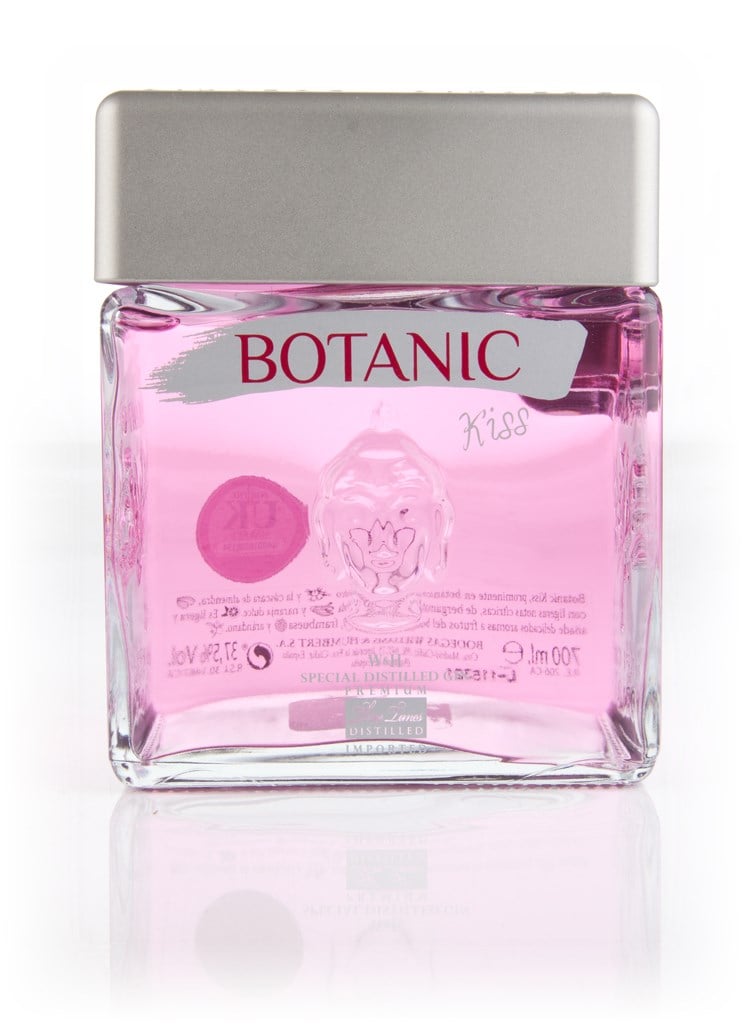 W&H Botanic Kiss
W&H Botanic Kiss
This marvellous concoction will make for an excellent conclusion to a wonderful, romantic evening. Botanic uses Buddha's hand (a funky, fashionable and delicious Asian citrus fruit) as a key ingredient alongside the likes of juniper, coriander, angelica, orange peel, lemon peel, orris, liquorice, cassia and almond. Strawberries, raspberries and blueberries are also used for the Botanic Kiss variation, lending this gin its pretty hue in addition to general fruity deliciousness
If that's a little forward for your taste or you'd rather celebrate a platonic love instead, then Scotland's Eden Mill Love Gin is just the thing for anyone who adores juniper-based brilliance!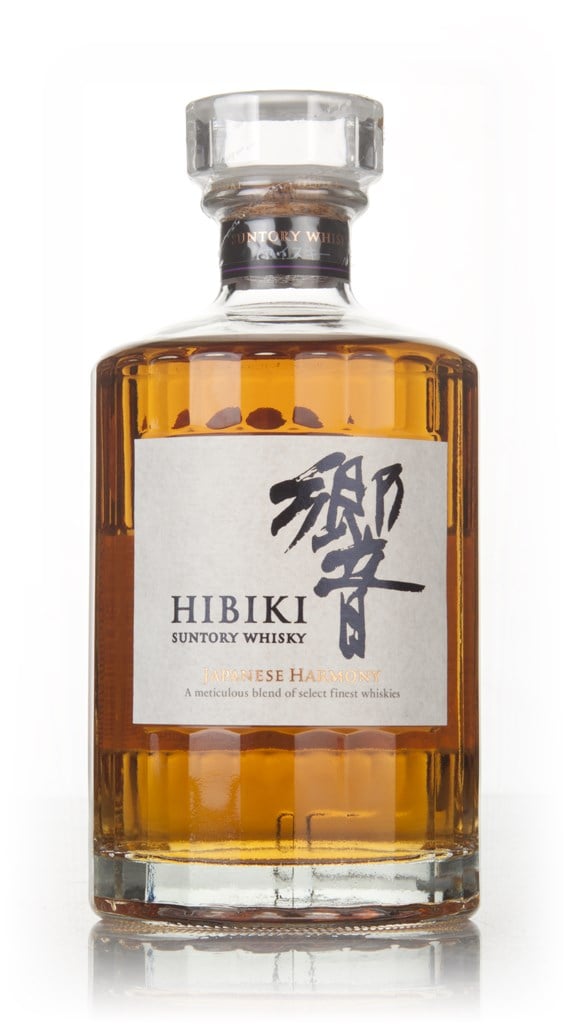 Hibiki Japanese Harmony
Hibiki Japanese Harmony
For those without a romantic partner this Valentine's Day, don't despair. Did you know that in Finland and Estonia, Valentine's Day is called ystävänpäivä or sõbrapäev respectively, which translates into 'Friend's Day'? In this spirit (pun intended – I'm that good), why not enjoy the company of your pals, and appreciate the beautiful harmony of friendship with… oh, I don't know… Hibiki Japanese Harmony?! Made with malt whiskies from the Yamazaki and Hakushu distilleries, as well as grain whisky from the Chita distillery, this is an elegant expression that's teeming with notes of honey, orange, a herbaceous touch or two and light oak.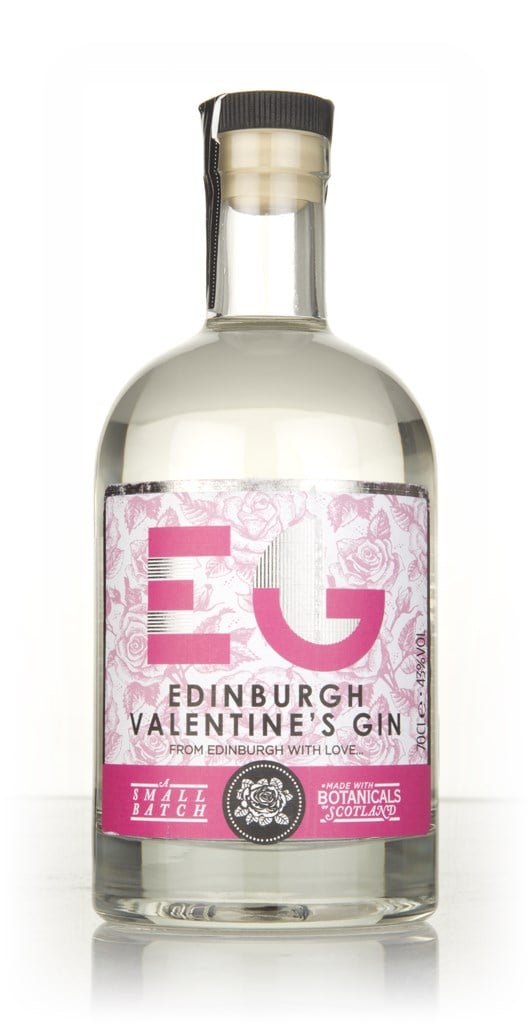 Edinburgh Valentine's Gin
Edinburgh Valentine's Gin
Of course, last but by no means least, we couldn't leave out this beauty. If a gin inspired by Valentine's Day doesn't do it for you, than I'm afraid nothing will! Made with the usual Edinburgh Gin goodness, plus a gentle infusion of rose petals and hibiscus flowers, this juniper-led fruity-floral gin is ideal in an array of romantic cocktails. Even Barry White can't set the mood like this!
Well, there you have it! Have we missed out any obvious answers? What spirit would you like to receive? Is Valentine's Day just a big, fat corporate lie? Don't be shy – leave us a comment below!