This week on The Nightcap you can look forward to stories about Easter eggs, Hollywood stars and… reaction to the lockdown. Obviously.
Lockdown has not stopped the booze news from making its way to… Well, I was going to say MoM Towers, but we're currently writing this from our homes. Metaphorical MoM Towers? The MoM Towers of the Cloud? Electronic MoM Towers? Whatever. Booze news ain't stopped, and neither has The Nightcap. Go on, get stuck in.
On the MoM blog this week, Annie returned to provide some pro tips to make bar-quality cocktails at home, and then demonstrated the kind of deliciousness you can make with minimal fuss with our Cocktail of the Week. Henry, meanwhile, was on-hand to recommend some terrifically tasty drinks, including a new pink gin with a difference, and a delicious Colombian rum, before Adam got in on the act by shining a spotlight on some of the finest new and trending tipples (Jaffa Cake Gin, anyone?). Elsewhere, our virtual reality tour series took us to Craigellachie Distillery and Chase Distillery, we suggested some quality podcasts to keep you amused when you're self-isolating, and Ian Buxton paid tribute to Scotch whisky industry expert Alan Gray.
Also, a big thank you to all who entered our virtual pub quiz last Friday. This week's edition is en route, so pour yourself a drink and remind yourself there's no glory in Google. Good luck!
With no further ado, here's The Nightcap for this week!
Join us for live tastings!
First up this week is a little plug for how you can join us for some tastings over on Instagram! Yes, the vast majority of Team MoM is too in isolation, and we miss tasting with our pals. We also love sharing some of our classic favourites (now known as isolation sippers) and shiny new things, so we figured the best course of action was to take to the socials! Fancy joining us? Here's the line-up for the next few weeks. We'll go live on Mondays at Wednesdays at 7:30pm over on our Instagram  – and here are the drinks to get your mitts on if you fancy joining!
Monday 6 April: How delicious gins are made
We explore how production techniques influence flavour. On the line-up we've got Sipsmith London Dry Gin, Hernö Old Tom, and Bathtub Gin!
Wednesday 8 April: Essential isolation whisky sippers
The best accompaniment to an evening book, film, or Netflix documentary (Tiger King, obvs) during this time? A dram, of course! We've picked our isolation essentials for this tasting: Lagavulin 16 Year Old, Balvenie 14 Year Old Caribbean Cask, Auchentoshan The Bartender's Edition, Auchentoshan American Oak, and Glen Scotia Victoriana!
Wednesday 15 April: Sherry Monsters Tasting Set
We're joined by Sam Simmons (aka Dr. Whisky) to explore some of the most mouth-watering sherry bombs from the world of whisky! Tasting sets available now. We're excited!
Monday 20 April: World Gin Award Winners 2020
Come and discover the best gins in the world! Grab your tasting set in advance, and join us to taste through these delectable award winners!
Wednesday 22 April: That Boutique-y Whisky Company does Scotch!
Brand ambassador Dave Worthington will take us through That Boutique-y Whisky Company's Scotch Whisky Collection Gift Set – a delish treat to mark mid-week!
And there's more to follow… check back each week for further details!
Actor Mark Strong narrates Kraken audiobook
As the UK enters its second week of lockdown, Kraken rum continues to do its bit to relieve cabin fever with the second instalment of Krakenory. Inspired by CBBC's Jackanory, the weekly series features famous faces retelling some of literature's greatest nautical tales. The first episode featured The Libertines' front man Carl Barat, who donned a smoking jacket to read from the Jules Verne classic 20,000 Leagues Under the Sea. This week features three readings from Mark Strong, who you probably recognise from his work in 1917, The Imitation Game, and an episode of EastEnders from 1989 where he played a telephone engineer. He'll lend his voice to The Kraken by Alfred Lord Tennyson, Dover Beach by Matthew Arnold and Part II of The Rime of the Ancient Mariner by Samuel Coleridge.  "I've played some villains in my time, but when it comes to bad guys, nothing compares to the mighty Kraken, as viewers of Krakenory will soon find out," Strong said. "So come join us on a voyage to the unknown. Once you're lost in the pages, you never know where you'll end up." The Kraken is also commissioning a team of UK bartenders to create bespoke rum-based cocktail each week, releasing ingredients for each cocktail ahead of each episode to give followers enough time to stock up on supplies ahead of each reading. Episodes of Krakenory are released every Friday at 12pm, with viewers able to watch on the brand's Instagram and Facebook pages.
Talisker Whisky launches first-ever Easter Egg 
It's the little things that get us through tough times, and at MoM Towers, those little things are generally whisky and chocolate. For the festive season (also known as Easter), Talisker has gone and teamed up with Edinburgh based chocolatier COCO to create its first-ever Easter egg! Let us be clear, the whisky isn't in an egg (although we'd certainly be behind that idea), rather you'll be treated to an egg of sea-salted dark chocolate, filled with bespoke Talisker whisky sea salted caramels. You'll never guess where the sea salt comes from… the Isle of Skye! "As a whisky fan first and foremost, and a chocolate fan a very close second, this has been a great collaboration to work on," says Jason Clark, British Talisker brand ambassador. "The use of the sea salt from the Isle of Skye in both the egg itself and the sea salted caramels connects them with Talisker's homeland, and its deliciously distinct made by the sea character." If like us, you're uncontrollably salivating at the thought of smoky whisky and decadent dark chocolate combined, you can grab yourself an egg right here! Should make for a… cracking pressie. (Sorry.)
Online booze sales surge during lockdown
The 20 March was a black day in history as the Prime Minister announced the closure of all pubs and bars. The great British public has responded in the only way they know how, by ordering loads of booze online. Across the land, people are reporting soaring sales for at-home consumption. Wine merchants such as Yapp Brothers have never been busier. Jason Yapp commented: "Our online business is certainly booming. There has been a huge spike in sales since the lockdown was announced on 23rd March. We have subsequently experienced our largest ever volume of wines dispatched by carrier in a single day and our busiest month in our 50-year trading history." Charles Lea from Lea & Sandeman agreed: "Web and shop sales are significantly up, despite operating curtailed hours and non-contact delivery and collection." Rebellious Goods, an online beer and wine merchant, has reported 11 times the number of orders in March compared with February, according to City AM. Supermarkets are also selling more booze than normal, up 22% according to figures released by Kantar. Things are certainly extremely busy here at Master of Malt with volumes up almost 200%! According to our numbers boffins, it seems that Britons aren't necessarily drinking more to deal with isolation, it's just sales that would have gone to the hospitality trade and supermarkets (which, in some cases, are limiting how much people can buy). So it seems that the country isn't actually going on an isolation-induced bender. If you need [sensible volumes of] supplies, folks, we're here for you!
Lockdown fun: DIY sparkling wine
Drinking (responsibly, naturally) isn't the only fun wine-based activity you can do while self-isolating. You can try making it, too! Well, maybe not making wine from start to finish, but definitely helping. London-based urban winery Renegade is offering you the chance to riddle and disgorge your very own sparkling wine. 'Rhythm and what?', we hear some readers say. This is the process where dead yeast cells are removed from a sparkling wine to create a clear, bright finished product. It was invented in Champagne by Veuve Clicquot herself. Now you can do it at home. Renegade will send you a bottle of its sparkling grenache made in London from Spanish-grown grapes. Yes, it's a sparkling red wine. Groovy! In order to finish it off, turn the bottle upside down and wait for all the sediment to collect by the cap (that's your riddling) and then quickly remove the cap and a small amount of wine will be ejected along with the sediment (disgorgement). At least that's the theory (see video here). It's probably best done in the garden as it can be a messy process. Don't forget to post your attempt not matter how pitiful on Instagram tagging @renegadeurbanwinery . Finally, drink the wine with an enormous sense of achievement.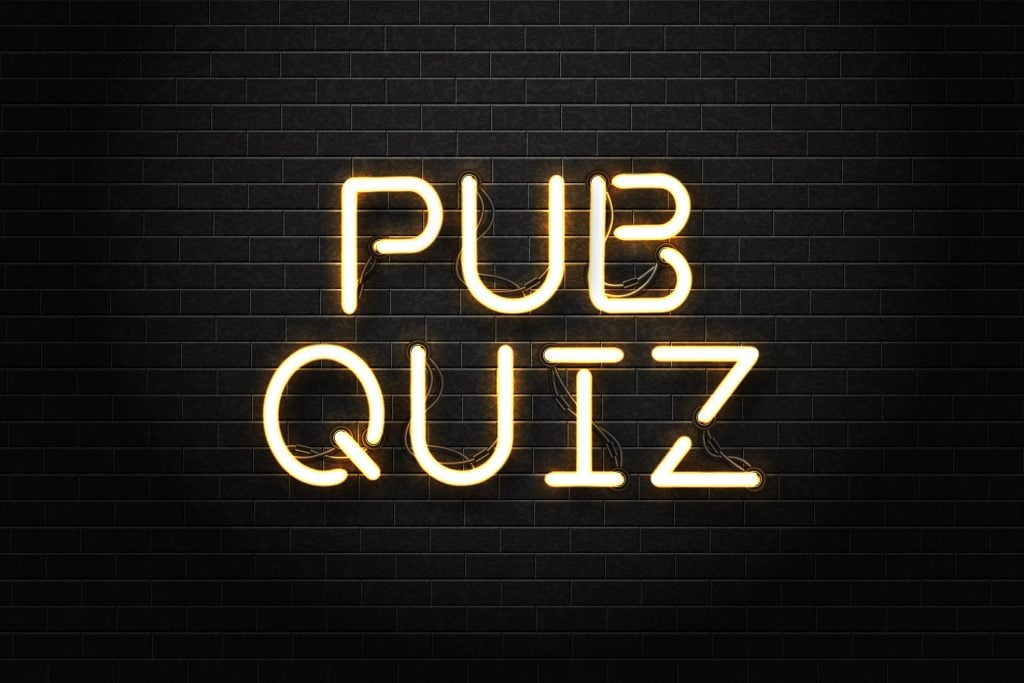 And that's a wrap on The Nightcap this week. Now, it's time to reveal the answers to last week's pub quiz. Thanks again to all who entered and congratulations to Mark OPray, the winner of the grand prize last week!
1) What cocktail would F. D. Roosevelt offer to every head of state who visited him?
Answer: Martini
2) On The Simpsons, what is the biggest beer brand in Shelbyville?
Answer: Fudd Beer
3) Which country has a grape variety known as 'dog strangler'?
Answer: Portugal
4) What is The Dude's go-to drink in The Big Lebowski? 
Answer: White Russian
5) Which whisky personality is famous for insuring his nose for £2 million? 
Answer: Richard Paterson
6) What is the Lincoln County Process? 
Answer: Filtering whiskey through sugar maple charcoal prior to ageing
7) Which Scottish region was once known as the Whisky Metropolis? 
Answer: Campbeltown
8) The Black Velvet cocktail was created in 1861 to mourn the death of which English royal? 
Answer: Prince Albert
9) What is Ron Swanson's favourite drink on Parks and Recreation? 
Answer: Lagavulin 16
10) What is the most popular spirit in China?
Answer: Baijiu