Come and take a tour of Chase Distillery in Herefordshire thanks to our good friend virtual reality…
Just because you're self-isolating or on lockdown, it doesn't mean you can't enjoy a good distillery tour. How is this possible? Thanks to the power of VR, of course. In this series we're going to take you around some of the finest distilleries across England, Wales and Scotland from the comfort of your own home. The Chase Distillery welcomes us this week to see how it creates its award-winning gins and vodkas. Enjoy!
Chase Distillery was founded by William Chase, who you may know as the guy who made very tasty crisps. After selling Tyrrells in 2008 for almost £40 million, he set up Chase Distillery with the profits. Crisps and booze? This guy is my hero. The £3m distillery operates out of Chase's farm in Herefordshire, with one of the world's tallest copper distillation columns (70ft in size), and maintains a sustainable approach to creating spirits. All waste produce goes to feed its herd of pedigree Hereford cattle, and wherever possible, the fresh ingredients used in its products are sourced from the farm, including its King Edward and Lady Claire potatoes, as well as cider apples.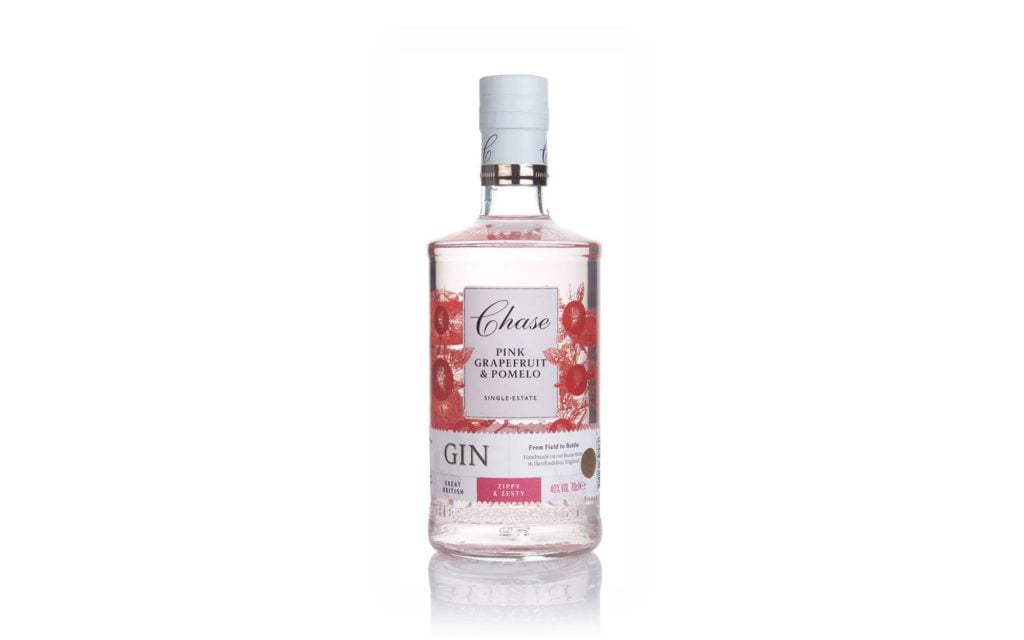 All that talk of crisps and booze has put me in the mood for a spot of tasty indulgence. If you're also persuaded, then you should give Chase Pink Grapefruit and Pomelo Gin a go. It's a supremely delicious summer tipple that will come into its own as the weather picks up but for now, will bring a ray of sunshine into your own home. It's available with £5 off and we can deliver straight to your door. There's also a discount on Chase GB Gin and Chase Rhubarb and Bramley Apple Gin. What are you waiting for?
Chase Pink Grapefruit and Pomelo Gin Tasting Note:
Fresh tropical fruit notes sit up front, with plenty of enjoyable citrus acidity at its core. Juniper notes act as a spicy foil to the full-bodied sweetness.